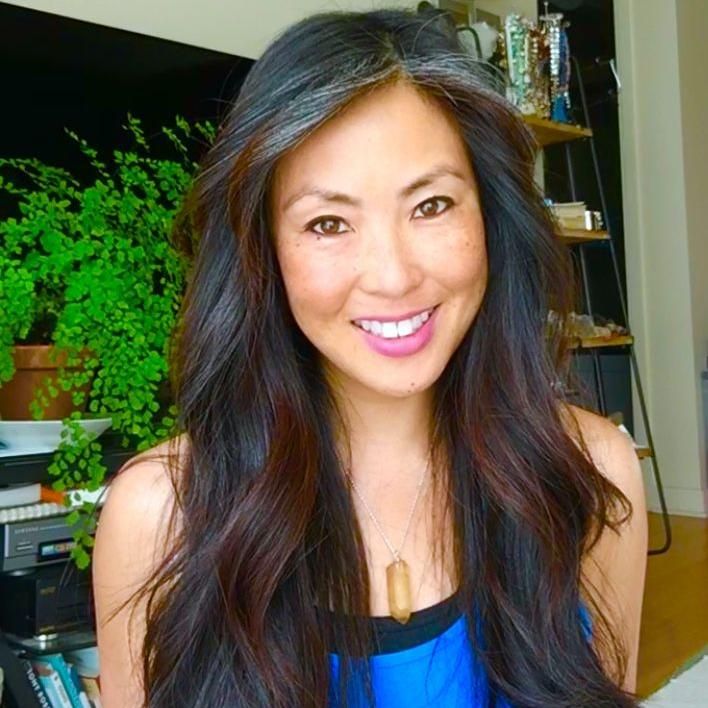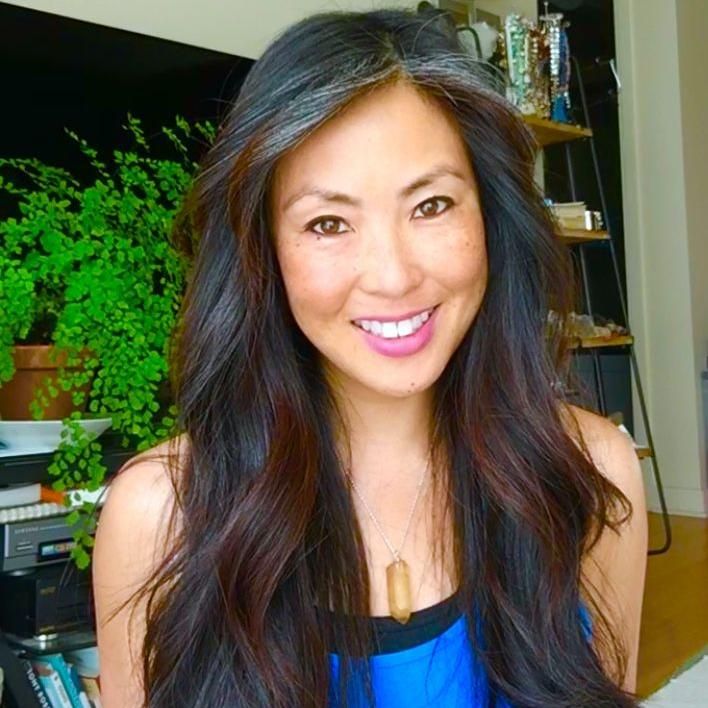 Introduction:
I do Reiki/energy healing, clear chakras, and cut negative energy cords. I do *NOT* provide massages, acupuncture, cupping, stretching, reflexology, or any *physical* deep-tissue work. Reiki is an ancient Japanese energy healing technique that helps people and animals heal on multiple levels: physically, emotionally, mentally and spiritually. I transfer the energy to my clients through my palms OR from a distance. I don't use any of my own energy, nor do I absorb any of yours. I'm a conduit that the energy flows through. Reiki is pure, untainted, 100% natural, safe, and it will always go where it's needed for your highest good. I request that you respectfully leave your clothes on - just take off your shoes. I can send energy across the world. So rest assured, it can go through shirts and pants ;-) Everyone who I've worked with has seen positive results immediately, even skeptics. The symptoms and conditions that I have treated have been diverse: stress/anxiety, pain (back, neck, shoulders, knees, hips, feet, toes, groin, pecks, thighs, broken bones, hands, arms, chest), brain cancer, lymphoma, pancreatitis, arthritis, headaches, insomnia, Covid/flu symptoms (sore throat, chills/fever, achiness, sneezing, runny nose, coughing), asthma, carpal tunnel, nausea, Sciatica, tendinitis, laryngitis, pulmonary embolism recovery, cramps, trapped gas, constipation, rashes, allergies, PTSD/trauma, emotional issues from childhood, depression, tightness in the shoulder, pulled muscles, runny nose, STDs, heartburn, stiffness in fingers, energy blockages, A.D.D./inability to focus, side effects from drugs/medication after surgery, chemotherapy and radiation, and more. The results have been surreal - literally magical. I found out that I come from a lineage of healers, which explains why Reiki comes naturally. I can help guide the energy to specific areas of your body and focus on your intention to accelerate the healing process. I've been told by clients that I have a true gift because their symptoms and ailments have gone away instantly or been drastically reduced after 1-2 sessions with me, whereas it could take a handful of sessions or longer to heal with other practitioners. I can't take the credit though - it's Reiki(!), and I truly believe higher entities are helping me - I'm not facilitating sessions by myself :-) There can never be a negative outcome. I still can't believe it works, but it does every day, which is why I switched careers and left my software sales job(16+ years). I'm not doing this for the money - I was doing very well in the corporate world - but how could I not share this gift with others when it helps improve their quality of life and reduces/eliminates pain, suffering, illnesses and diseases? Helping people (and animals) feel better is the most rewarding experience I have ever been a part of, and I think everyone should know about energy healing. We all have a purpose in life, and I believe everyone should be able to work towards it and experience as much joy and happiness as possible. Again, I do NOT give massages or do acupuncture or any type of *physical* deep tissue work. So only reach out to me if you want Reiki/energy healing, or your chakras cleared, or cord cutting. Or if your pets are sick or injured! And please provide some information about your situation so that I can make sure I'm the right person to be helping you, ok? Thank you!! :-) For everyone's safety, there are security guards and surveillance cameras in the building 24/7.
Featured Projects
13 photos
Reviews
Customers rated this pro highly for work quality, professionalism, and responsiveness.
Exceptional 5.0
38 reviews
Read reviews that mention:
---
·
Hired on Thumbtack
Hired on Thumbtack
I had a wonderful Reiki session with Deanna. She is very thoughtful, thorough, kind and considerate she knows her craft very well and executes it perfectly. I'm very happy with my decision to use her in my holistic
healing
and I've had a wonderful experience! I will be back to see her again and I'm also going to have her work with my feral pup who has anxiety.
·
Hired on Thumbtack
Hired on Thumbtack
The level of experience I had with Deanna was extremely
healing
. I am a Reiki practitioner myself. I was able to dig deep into my traumas. As I was experiencing the physical and energetic release of stagnant energy, hard memories and painful emotions. All were being replaced with memories of love and blessings in my life that have derived from those same painful memories. All or my psychic abilities were ignited. I had revelations of Deanna being a very powerful healer in ancient Egypt. Definitely a confirmation From my guides I was in safe hands. I have to say from all my forms of therapy and
healing
this has been my deepest
healing
experience. I have felt lighter and have great sleep since. Looking forward to next months session. I'm blessed to have found you Deanna 💗
·
Hired on Thumbtack
Hired on Thumbtack
I reached out to Deanna because I needed help on my
healing
journey. I did not know what to expect since it was my very first Reiki experience ever. I could have not imagined in my wildest dreams what had happened when I reached out to her. Her response came shortly after I contacted her and we scheduled the appointment the same day for the following week. We had a phone consultation and I was blown away how much time she spent listening to me, talking with me, paying attention to me, and it felt like reconnecting with an old friend instead, that is how comfortable she made me feel. She explained everything in detail what would happen during our session and made sure that I would feel comfortable, by asking questions. She is such a wonderful and professional lady and goes beyond expectations in every possible way. From the moment I arrived to the session, I felt the calmness and serenity of her place. She was very gentle and explained everything that she was doing, which gave me a sense of trust and safety feeling. During the session I felt very calm, relaxed and very tired. I almost fell asleep but kept myself awake because I didn't want to miss the experience. At some points during the session, I saw color and a face and i felt as if my body was waving, like lying on top of water, I saw an eye that opened and closed, I felt hot at times and cold breeze at other times. It was a magical experience but what came after I left Dianna's place was beyond expectations. As soon as I left her session, I felt happy, positive, light, I felt tremendous amount of energy, as I was just reborn. And most importantly I felt free! I felt as if a heavy weight that I was carrying for so long just fell off my body. It was just magical and hard to describe without going through the Reiki
healing
session with Dianna. :) On the night of the session, I fell into a deep sleep. I can't remember the last time I had such a deep and peaceful sleep. That night, in my sleep, I had a shiny vision. This dream was so magical and was showing me a sign that I later interpreted with the help of Dianna who reached out to check in with me the next day. The next Morning after I woke up, arrived a sign that I found spooky because I didn't know what to expect. One of the reasons I reached out for help to Dianna was to quit smoking. That Morning I reached for a cigarette that I was hiding and I was intending to smoke. I put the cigarette on the counter and when I touched it to tempt to smoke, the plastic containers that were on the upper shelves started flying off with a shauffling movement, hitting the kitchen floor. I could not believe it was happening but it scared me enough by not touching another cigarette again. I am still on day 1 and I am sure more signs will follow… I am very grateful for Deanna and feel so lucky to be able to connect with her and all her patience and help. I highly recommend her!
·
Hired on Thumbtack
Hired on Thumbtack
Deanna was very patient in learning my background and what was ailing me. She was able to perform the Reiki
healing
professionally. My symptoms improved and she followed up the next days to ensure I was back on my feet. Deanna is a very caring person and I felt at home right away. I will recommend her and will see her again if I need to.
·
Hired on Thumbtack
Hired on Thumbtack
Ohhh Deanna!!! Where do I begin? ☺️ Consultation - My consultation with Deanna was nothing short of warm, naturally flowing, and easily pleasant. We spoke for what seemed like a very long time; it was like catching up with a long lost girlfriend. Deanna was genuinely curious and interested in getting to know more about me and my goals/intentions with reiki, she thoroughly explained the different steps in her process, and even shared some of her own experiences which was really nice to learn about. When we got off the phone, I felt like I had just gotten out of an energy relaxation spa. Very good and consistent energy. Reiki Session - When I met Deanna in person, she was exactly what I expected and more. There is this child-like wonder about her spirit that I adore, admire, and find so illuminating. She is a kind, sweet, and genuine energy. I instantly felt comfortable as we chatted on our elevator ride up to her place. When we walked into her home I was greeted by so much sunlight and a beautiful view of San Francisco. I instantly felt my vibrations elevate. Her place is open, clean, cozy, cute, warm, the decor matches her energy, and she has the cutest, fluffiest, liddo bunny that tops it all off! We chatted for a bit and touched base on goals/intentions for the session before we started. Fast forward to the end of the session. The experience for me was nothing like I've experienced before. It was new, trippy, gentle, safe, eye-opening, cleansing, uplifting, refreshing, and the list goes on… Aftermath (same day) - After our session I felt very present, fatigued, had a dull headache in the middle of my forehead (3rd eye area), and I felt tension in my stomach (Deanna said she felt pain in this area during our session). I went home, ate, and took a nap. When I woke up from my nap I felt "off". Very present. I laid in bed and took many deep breaths. I didn't want to interact with anyone or even look at my phone. I was very present "in the now". During that time, my daughter came into the room, I held her hand, and asked her for a hug. I held her tight, I "let go" of whatever I was repressing, and let the tears flow down my face quietly for the 10 seconds we embraced each other. After that, she left the room to get back to what she was doing. I sat with myself for a little bit and then wanted to "snap out of it" so I grabbed my phone to "bring me back to reality" aka distract myself from how present I was. When I went to bed that night, it felt a little weird being in the dark and going to sleep. I heard a lot of what sounded like fireworks, gun shots, and loud bang like noises that kept drifting me in and out of sleep. My right hand hurt a little (that was the hand I remember jerking up during our session). I said a prayer and then fell off to sleep. I don't remember my dream, but I do remember feeling jumpy and uneasy throughout the night. Aftermath (the day after) - I felt "off". Like I was present in the moment with myself, but not others. Again very present. I noticed I was on my phone a lot in the beginning of the day to try and balance out the "off-ness". I felt a lot of tension and dull pain in my stomach (the sacral area Deanna told me brought pain to her hand during our session) all day long. ⚠️ Warning TMI: I had diarrhea throughout the day ⚠️ (Side note: I tried a new restaurant, but what I ordered wasn't anything I'm not used to eating. It was a nutritious meal.) I felt nauseous and like throwing up a few times towards the end of the night when that tension in my stomach became more apparent. After a long day out, when I returned home I felt so "off" that I called my close family friend that has been on her healing journey for years. She's done reiki and everything else you can think of. I explained to her my experience. I told her that the physical tension and dull pain and the nausea almost felt like my body was purging. She explained that purging is a great way to describe it as
healing
is usually painful and very difficult. It's no easy task. Trauma can sit so dense and stagnant within our physical bodies and the trauma needs to be repressed. I know that my session with Deanna brought to surface my traumas and my body was going through a healing crisis. 🌱🙏🏽 I could vaguely remember my dream the night before, but upon reflection, I believe it had to do with
healing
. That night I slept better. Closing notes - As the days went on… I went through a slew of emotions (as I usually do), but one thing that was apparent was my level of awareness and consciousness had elevated. And that, I fully embrace!Deanna is so dedicated and passionate about what she does. She follows up and truly cares about your experience not only in the moment, but especially afterwards. If you're ready, willing, able, open, open-minded, curious, intentional about reiki
healing
- I would highly recommend Deanna. This was my first and only reiki session so far and I truly could not have asked for a better experience! I look forward to working (it's work on both ends ☺️🙏🏽) with her again. ✨🙏🏽🤍🌱
Credentials
Background Check
Deanna Tsang
FAQs
What should the customer know about your pricing (e.g., discounts, fees)?

I have a 4-step process - Price ranges from $150-$260, depending on various factors - if it's remote, in-person, what we're healing/your intention/goal, the number of things we are healing, duration of session/how much time it will take, etc.

What is your typical process for working with a new customer?

I start with a free consultation over the phone to introduce ourselves, get a better understanding of your current situation and what you'd like me to focus on, explain what I do, what to expect, and answer any questions you may have about me or Reiki. You can tell me as much or as little as you'd like about your intention. I want to make sure that you feel comfortable with me (and vice versa) and that it's a good match so that you have the best Reiki experience possible. Then, if you'd like to move forward, we can pick a day/time for a session, either in-person or remote. You don't need to do anything to prepare for a session. All you have to do is lay down and relax :-) You may feel heat/warmth, coolness, tingling, vibrations, waves, pulsing, nothing at all, or you might fall asleep. Seeing visuals like colors and images or dreaming is possible too. Everyone and every session is different. Regardless of the sensations, Reiki goes where it's needed for your highest good.

What education and/or training do you have that relates to your work?

I got certified at the HCH Institute in Lafayette, CA and have 4 certifications: Reiki I, Reiki II, Reiki III (Reiki Master) and Animal Reiki. I also got certified at SF Reiki Center (Reiki I & II) because I wanted to compare the programs and see if there was anything else I could learn. I am certified to provide Reiki in-person and from a distance - both are equally effective. I do Reiki for pets/animals as well :-) And I'm a Lightworker and come from a lineage of spiritual healers.