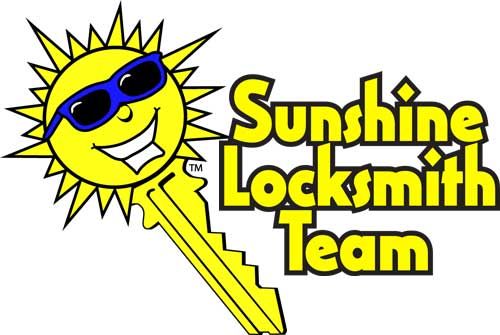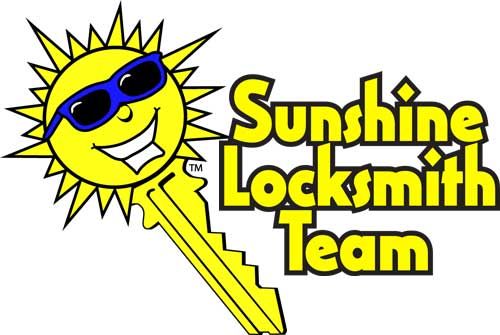 Sunshine Locksmith Team, LLC
---
Sorry this pro can't do your job, but we know other pros who can.
Introduction:
Just moved in? Keeping somebody out? We are full-service locksmiths, securing the Pinellas County area of Florida including Bay Pines, Belleair Beach, Clearwater, Clearwater Beach, Dunedin, Indian Rocks Beach, Largo, Oldsmar, Ozona, Palm Harbor, Pinellas Park, Safety Harbor, Saint Petersburg, Seminole, Tampa, and more. Locks are rekeyed, repaired, replaced, changed, and installed. Lost keys are made to all kinds of locks. We are able to open almost any type of lock without damaging it. We are the rekey experts of the Tampa Bay area. We have a 1-year warranty on most of our services and products. Sunshine Locksmith Team, LLC is an accredited business with the BBB. Our locksmiths average over 20 years of locksmith experience. We do residential, commercial, automotive, and safes. Our Largo showroom carries a wide selection of specialty and hard-to-find keys. Our keys are going to work; there is no running back and forth between home and the discount store hoping the keys work. Our keys work. Period. We offer a convenient mobile locksmith service. Our locksmiths bring the shop to you and are able to provide professional service on-site. There is no need for you to do anything other than call us and have us show up to service your locks. Most of our labor is flat-fee based.
Payment methods
Ask this pro about their preferred payment method.
Reviews
---
His company is not accredited with the BBB. Recommended but not accredited. There was some mix-up with obtaining a locksmith to my home for an emergency situation and 2 different companies arrived within 10 minutes of each other. I am not sure who called who as several people were involved trying to help me out. I know we did all try local Palm Harbor numbers so how he got called remains a mystery to me. None of my numbers match his business ad. I am disabled, currently with a broken foot. A locksmith from another company was already working on my lock when this man from Sunshine Locksmith Team, LLC came running up yelling that the other guy was a scam artist and not to let him continue on my lock. The first man appeared to be doing a decent job and I told him to continue. We had already agreed on a reasonable price and I accepted his quote.The owner of Sunshine Locksmith Team, LLC, "Gilles" was demanding a $260 (Missed visit fee) after originally demanding $360 for his service call. He performed no services. He was not in a uniform. He threatened to call the police (another tactic to demand payment). At this point, I needed the police. Another neighbor also called overhearing this situation outside. He followed us around my home and entered my garage to continue to demand payment. I asked him politely to leave my garage 3 times before my son stepped out of his car to ask him to leave. I have 3 witnesses to this situation. During this confrontation, I stepped backward re-injuring my already broken foot. He physically made advancements towards me as he was demanding payment for his missed visit. He uses bullying techniques as displayed on his website to get people to pay for services. He tried to buddy-up with the police still claiming the other company was a scam and his arrival saved me from paying a much higher rate than the quote. Huh? I never would have agreed to a $360 for a 5 minute service charge for coming out to begin with from his company (Sunshine) to begin with. That is absurd! While I was settling up payment with the first locksmith, "Gilles" continued to yell at us and want to see the invoice. That was not any of his business. The average rates as I checked were between $100-$150 to open a simple lock. Don't let this man scam you! Then he will call the police to further harass you into paying him. Another technique as described on his website. Always ask what trip charges will be as "Gilles" are $210-$260 just for the visit, services are extra. I will see him in court!
Sunshine Locksmith Team, LLC's reply
We were called for service at 7:04 pm on October 14th from 727-729-9755, with caller ID Vincent Ciletti 727-729-9755. This conversation was 4 minutes and 8 seconds long. During this conversation, the caller told us that they were locked out and requested service. The person went on about a dog locked inside the house and that the cell phone was going to die soon. I told the caller that we would be 40 to 45 minutes to get there, and it was $360 for us to unlock at that time of day. The person gave very detailed instructions about how to get to the location, turns, landmarks to look for (a white vehicle), and to go behind the house by the lake to meet up with them. We were also given an alternate phone number in case the other phone was dead by then. I repeated the price to her so as to avoid any confusion. We always disclose the full price, and repeat it so there isn't any problems about it when we get done the job. Normally, we get a credit card for calls that distance (40 minute drive) and for that time of day (7:00 pm) because a lot of times these people will call other locksmiths in that time frame or try to let themselves in, leaving us with nothing for an hour and a half trip (both directions). My mistake was not getting a credit card number, or informing the caller that it was $250 for the trip charge. I arrived at 7:45 (approx.) and see an older man fiddling with the door. I assumed at that point that this was her husband. Dianne told me that there was another locksmith there and that she wasn't going to pay for 2 locksmiths. I then realized that this was a locksmith at her door. This person did not have a uniform on, so it was tough to tell it was a locksmith. I caught a glimpse of the invoice that the other locksmith had nearby and saw that it was "Door Locks & Keys". I immediately recognized this company as one of the scam operations in the area. The man wasn't wearing a uniform of any sort, and I saw his car later as he was leaving. It wasn't marked with any sort of company name. http://www.bbb.org/west-florida/business-reviews/locks-and-locksmiths/doors-locks-and-keys-in-clearwater-fl-90143433/complaints This company, on November 15, 2013, had charged one of our regular customers $509 to replace a lock after hours. This is something we would have done for $240ish at that time of day. This scam company's method of operation is to advertise on the internet "$19 locksmith services". When the customer calls up, they are told it's $19 service call "plus labor", with no estimate on labor until the "locksmith" gets there and can determine how much money they can extort from the customer. This company advertises a location at 2655 Ulmerton Road. This is a fake location, as we are the only locksmith store on Ulmerton Road. I went through my phone to find the photograph of the invoice of the previous job this locksmith company had wrote, but could not find it. I told the customer that normally it's $360 for us to open the door, as she was quoted on the phone, and that she owed us $250 for a trip charge. She refused to pay, so I called the Pinellas County Sheriff out to see if they could mediate the situation. The other "locksmith" managed to open the door and the lady and the locksmith ran into the house and locked the door behind them. I saw them heading to the garage on the other side of the house, so I walked over as the garage door was opening. I again informed Dianne that she owed us the trip charge. She demanded that I get out of the garage and stated that I was trespassing, so I headed to the driveway to wait for the police to arrive. The police arrived and asked what the situation was. I told them that Dianne had called us for service at 7:04, showed them the call log on the phone, and the police informed Dianne that I wasn't doing anything fraudulent. The officer explained that she had called for service, and I had showed for service within the time frame quoted. Dianne verified to the police that this was her phone number showing on the caller ID. I explained that it was 40 minutes to drive there, 40 minutes back, plus the time onsite, so about 2 hours of my evening. The officer told her that I really should get payment for the service that she called us for. He asked if I'd be happy with $100. I said I wouldn't be happy with $100, but would settle for $100. The officer made Dianne and I shake hands on it and she promised that we'd be paid $100 the next day. I went to the truck to write the invoice and also found the invoice from the "locksmith" company from the previous job and printed that out. I returned and had Dianne sign a copy of the invoice for our records. I also showed Dianne and the police the invoice from that other locksmith company. During the time the police were there, I had explained the scams that that "locksmith" company performs. The other company charged her less than expected, and the police and I agreed it was only because I was there, and the fact that the police were on site. The police mentioned that the customer had been told that it was going to be $20 to unlock by that company, but got charged more than that. I explained to them that this is how that company works; Quote a low price to get out there, then grab as much as they can when on site. As far was Dianne's claims that I refused to leave, I left the garage immediately when she stated I was trespassing. As far as her statement "I don't know who called who as actually none of the phone numbers on either receipt match up with the number I called from the internet", that is false. All 2 phone numbers that ring to the after hours lines are on our invoices. Her claim "I verified with my phone today that I did not call for his service" is false. Her phone was not on at the time and the police officer tried calling it, only to get a generic voice message. Dianne stated that she could not recall if she had called us, that she had called a lot of people, and couldn't remember every company that she had spoken to. She could not verify that she did or did not call us. As another note, Dianne was not limping, nor did she make any indication that she was injured during this process, nor did she tell the police that she had injured herself. We have been scammed out of our reduced service call of $100 and will be going through the court process for our fees
·
Hired on Thumbtack
Hired on Thumbtack
We didn't have any issues at all. He showed up on time and the job we needed done was completed. He was polite and courteous.
Lock Installation and Repair
FAQs
What advice would you give a customer looking to hire a provider in your area of work?

There are many deceptive locksmiths out there. Go here for a complete listing of articles: http://www.locksmithwiki.com/lockwiki/index.php/Unfair_or_Deceptive_Locksmith_Companies