How to organize your home step-by-step.
Step 1: Commit to organizing your house.
You won't finish the project if you organize a few things here or there. To get a really organized home, you need to plan to cover your entire home. Make a list of the rooms in your house and decide exactly when you'll organize each one. Start researching organization ideas — half the battle is deciding what approach to organization works best for your space, lifestyle and personality.
Build your confidence by starting with the areas that are easiest to organize (small spaces like drawers and cabinets). Leave the tougher decisions or bigger rooms for last.
Remember to delegate to other family members — each kid handles their own closet, for example, or whoever uses the home office the most tackles the piled-up paperwork or junk mail.
If you get overwhelmed, find a home organizer near you who can create a custom plan based on exactly what you need.
Step 2: Get rid of everything you're not keeping.
You can't have a clutter-free home until you throw out all the things that are unusable, expired or outdated. That means the ragged towels and orphaned pillow cases stuffed in your linen closet, the spices in your kitchen that are so old they don't even smell like anything anymore and the mismatched Tupperware filling your kitchen cabinets.
Plan for a few trips to the closest Goodwill donation center (or have a junk removal specialist haul things away for you).
Step 3: Try these organizing ideas in every room.
Before you tackle each room, remember these rules:
Make things you use often visible and accessible.
Keep things you use in each room in that room.
Only buy storage accessories you can't make out of something else.
Clear storage containers, hooks and drawer dividers are your allies.
Step 4: Tidy up the entryway.
Clean up whatever you see when you first walk into your house — whether that's a foyer, mudroom or the living room. The feeling you get when you walk into a cleaner house will motivate you to keep at it.
Find an easy system for shoes and coats, put a mirror near the door and find a console table or tray for mail. Put a bin near the front door, too, so you can recycle junk mail as soon as it comes in.
Step 5: Create a clutter-free living room.
The key to a clean living room is having a place for everything. Find a rack for magazines, a caddy for remote controls, a bin for toys. Don't go wild on throw pillows — they end up on the floor. Stow board games or books you're currently reading in covered cabinets or a storage ottoman.
>>Declutter your home. Get free estimates from the best home organizers.
Step 6: Stop hiding your mess in your bedroom.
You're supposed to rest in your bedroom — not surround yourself with all the stuff you couldn't find a place for elsewhere. Start by putting away anything that's on the bed, then making it.
Follow the same decluttering steps you have with other rooms so far, going through nightstand drawers and shelves, tossing out things that belong elsewhere or you don't use. Clean out and organize your clothes closet too.
Step 7: Make your kitchen functional again.
It's too easy to stuff things in cabinets and pile up your counters with things you haven't found a place for. But your counters are supposed to be for prep space — not storage.
After you've tossed everything you don't need, look for space-saving devices and storage supplies. You can get lazy Susans to make pantry items easier to get, clear canisters so you don't forget what food you have, and hooks, racks and dividers to tame your kitchen gear. Utensil drawers and cabinets that hold pots and pans need attention too.
Before you run off to IKEA, make a specific list (with measurements!), and note exactly what you plan to store there.
Step 8: Find a place for everything in the bathroom.
Ideally, each person who uses a bathroom should have their own drawer or shelf for toiletries. The medicine cabinet is for everyone and needs to be cleared and reorganized so you can easily keep it neat. Clean towels should be kept in the bathroom for easy access, so you may need to mount a wall shelf or get one that fits over the toilet. Keep basic supplies like toilet paper, soap and toothpaste in stackable open bins.
Step 9: Get more done in a clean, organized home office.
Start by dealing with all piled-up papers (shredding, scanning, filing), completely clearing off your desk. Store everything you need regularly in drawers or vertical files. Label cords to match them with devices and tame them in their own bins or just corralled neatly with binder clips.
>>Need help creating a home office? Here are the best home organizers near you.
Step 10: Make your utility and storage areas work harder.
Don't forget the rooms where you do laundry, store cleaning supplies or work on DIY projects.
In the laundry room, get rid of what you don't need. Recycle any nearly empty detergent containers and empty that lint basket you just keep stuffing down.
In a workshop, shed or garage space, hang pegboards to hold tools, use recycled clear plastic containers to hold hardware and group gear by type or activity.

Avoid these home organizing mistakes.
Mistake #1: Organizing before purging.
Professional organizers' first rule is to get rid of absolutely everything you don't need so you can take stock of what's left. Don't buy storage accessories until you know what you'll be storing, how much of it there is and how best to store it. You'll waste money on supplies you don't need, and those same supplies will become even more clutter.
Mistake #2: Keeping things in a different room from where you use them.
You may have a linen closet in the hallway where you store clean sheets and towels. But if you use the same set of sheets in each bedroom, why not store a clean set in each room?
Clean towels should be stored in the bathroom, too, so you can grab one when you need it. And don't keep your paper shredder in a closet when it should be next to the desk where you pay bills and sort paperwork.
>>Start organizing your home today. Hire one of the best home organizers.
Mistake #3: Assuming you have to own certain things.
Keeping your home organized means constantly processing clutter. Part of any successful home organizing project is not just getting rid of the clutter you already have, but also setting up a system so you can easily get rid of clutter as soon as it comes into your life (read: put a recycling bin right next to the counter where you drop off that junk mail when you walk in).
Avoid buying things you don't need. If you can borrow or rent camping gear, for example, and you're not going to camp every month, do that instead of investing in it.
Mistake #4: Ignoring the one in, one out rule.
Getting rid of one thing every time you buy a new one is a good way to keep all your possessions in check — especially clothes, shoes and toys. It may also help to record every nonessential thing you buy for 30 days, then review the list and get honest about what you actually need and what's an impulse buy.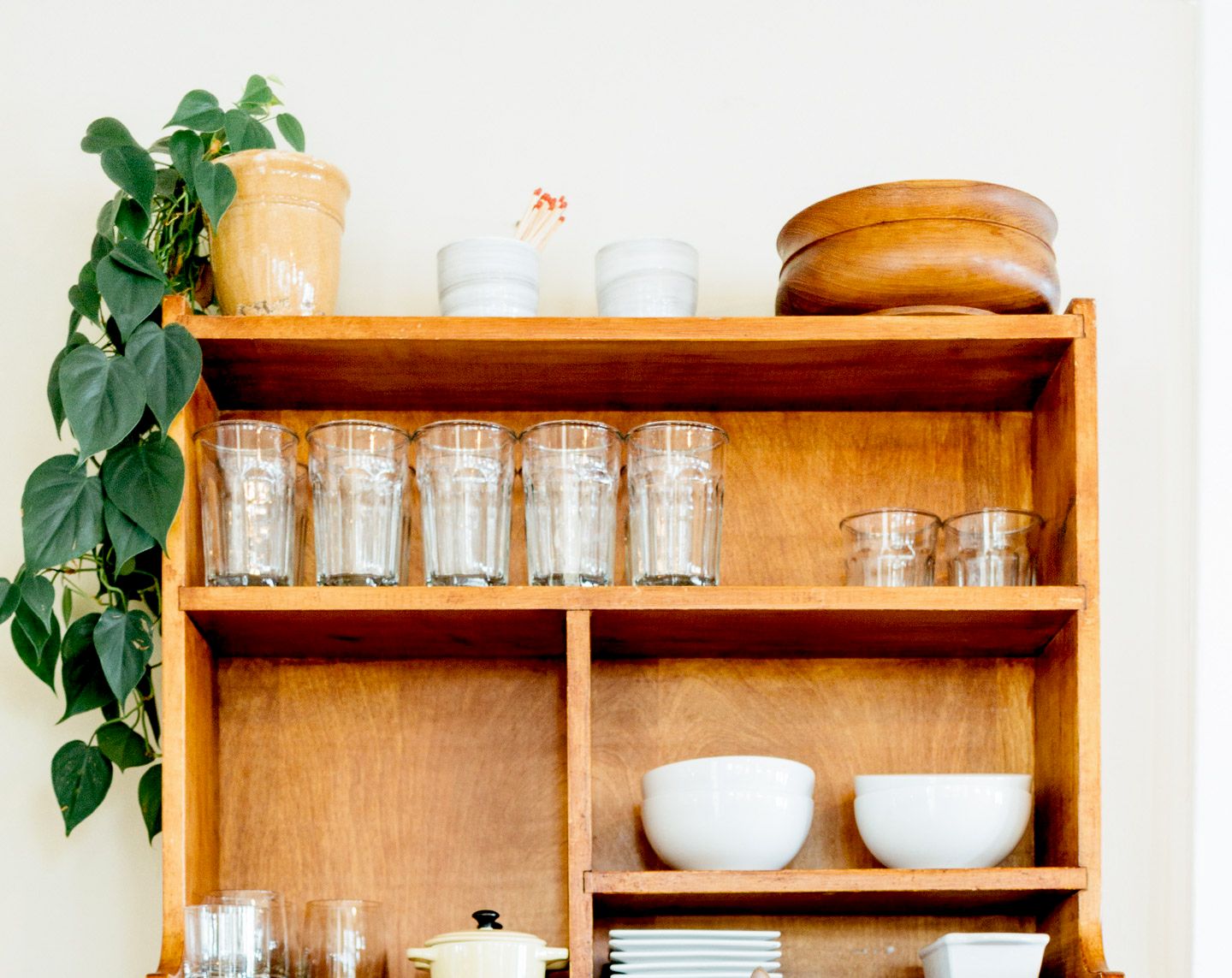 How much does organizing your home cost?
Nationwide, hourly rates start at around $35, on average, (often with a two-hour minimum). Many home organizers have an hourly rate that covers decluttering, organizing, removal and other services.
Costs depend on where you live and how much experience your organizer has. Some pros specialize in certain areas of organization, like photo archiving, space planning or managing family finances, which may affect their rates. Other professionals specialize in helping people who specifically want support to rein in their shopping habits.
For more on costs, see "How much does a home organizer cost?"
Who to hire for a more organized home.
Get a fresh perspective on what you should keep, what you should toss and where to store it all. Find every pro you need for an organized home on Thumbtack:
Related content: