How to plan for a garage addition.
Step 1: Decide if a garage addition is right for you.
Adding a garage can be an affordable way to get extra space and it may increase your home's value, offsetting the cost of installing it in the first place. A garage addition may also cost less than other home improvement projects that can increase your resale value (like a master bedroom addition or kitchen remodel).
That said, adding a garage is a huge investment of time and money, so you need to understand your reasons for taking on the project so you can stay on track once it starts. Do you need to park a car? Add some work space? Expand your family living space? All of these factors will influence your design, costs and more.
>>Find the best pro. Here are the top-rated garage contractors near you.
Step 2: Decide if you want an attached or detached garage.
The type of garage you choose will depend on your home's architecture and the size of your lot. A freestanding garage will likely cost more because you'll be constructing a new garage building. It's also considered safer for car storage because there's a lower chance that carbon monoxide can get into your home.
For an attached garage, you'll need to find a space that has a clear driveway and a good entry to the house.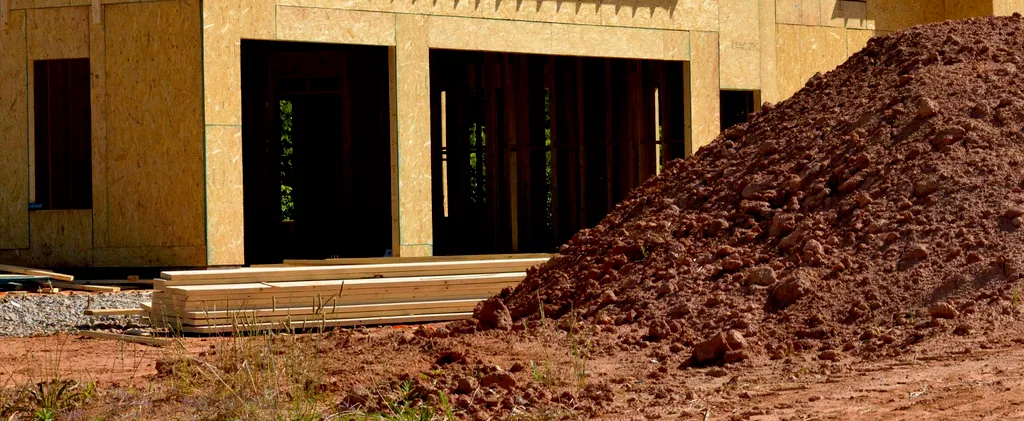 Step 3: Pick your garage size.
The recommended size for a two-car garage is 24 by 24 square feet. This should give you space to park two cars side by side with room to walk around them. If you want to install storage shelves or work surfaces you'll need an additional 3 to 4 feet on all sides of your garage space.
Typical car and truck lengths include:
Passenger car: 14 feet
Pickup truck: 18 feet
Minivan or SUV: 20 to 22 feet
In some cities, there are limits on how much of your lot a garage can occupy. Look up the rules in your area.
Step 4: Plan other uses for a garage.
You can use your garage for so much more than off-street parking or extra storage space. Depending on your layout, your garage addition can double as a workshop, living space, office, studio space or guest room. In most of these cases, you'll want to be sure to insulate the walls or ceiling, wire for electricity, add lighting and install windows.
Step 5: Consider adding a bathroom.
Including a bathroom in your garage addition could increase the total cost by 30 to 40 percent on average, but you'll need one if you'll be using the addition as a master bedroom or guest suite. Though it costs extra, adding a bathroom could boost your home value, offsetting the cost of the bathroom remodel.
Step 6: Choose the garage design and materials.
Your home's existing architecture will influence your garage design and materials. It's common to coordinate the style, but your budget or other factors may influence your decisions here.
The framing will most likely be wood, but you could choose another material for the siding. Vinyl, wood, stucco, brick and stone veneer are all popular options. You may want the garage roof to match your home, too.
>>Talk to a contractor today. See the best garage contractors in your area.
Step 7: Grow up instead of out.
If you need a fully functional garage for cars and storage, but you also want a family room or extra bedroom, consider a story addition. Adding a second story will typically work better for a freestanding garage, but your home's architecture and lot size matter, too.
The second level could be unfinished attic space for storage, or even a loft area for sleeping or additional living space. If you go this route, you'll spend more on additional labor and materials, and you'll want to be sure to install windows and electricity.
Step 8: What about creature comforts?
You might not need heating or cooling if you're just using your garage for parking and storage. But climate control matters if you're going to spend any time working, relaxing or sleeping in a garage addition.
You don't have to go all out — for example, a ceiling fan may be all you need to keep a garage cool in the summer. Ask your contractor about the most cost-effective heating and cooling solutions.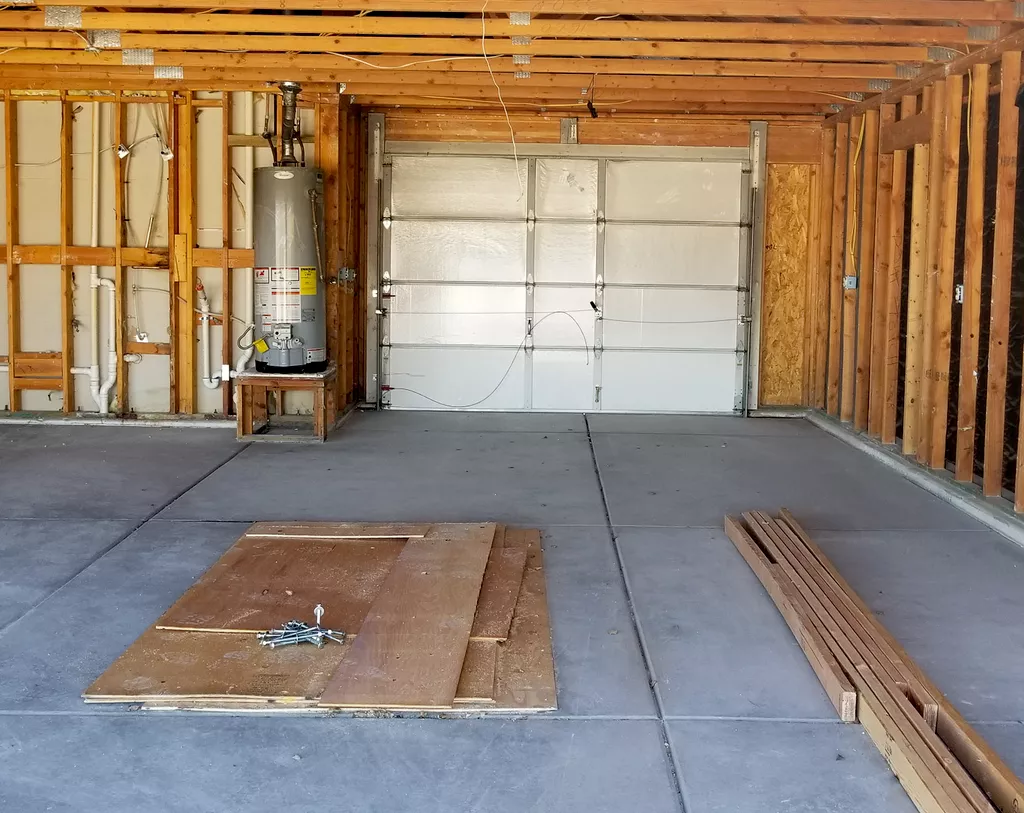 Get the most out of your garage addition.
Tip #1: Add a functional, beautiful driveway.
If you're adding a driveway with a new garage that's visible from the street, put some thought into shape and materials. A single-car driveway is typically 9 to 12 feet wide, and a driveway for a two-car garage should be 16 to 24 feet wide. Adding curves or using materials like pavers or stamped concrete will increase the curb appeal.
Tip #2: Pick some nice-looking garage doors.
The best garage doors are both functional and good-looking (in fact, they can even add value to your home). Keep in mind that the garage's design will likely dictate whether you install one large door or two smaller ones. You'll also choose between overhead roll-up doors and doors that swing open. Beyond that, your contractor or designer can help you pick the right aesthetic.
Tip #3: Consider your flooring options.
Bare concrete slab isn't your only option. Garage floor coatings include epoxy paint, concrete stain or coverings like snap-together tiles or floor mats that might be desirable if you're adding space for a workshop or even a home gym. Your contractor or flooring professional can help you decide.
Tip #4: Are you getting wired?
Running electricity to the new garage from your existing electrical panel may be an option (and will also save you money), but if you need 220-amp outlets for appliances or power tools, you will most likely need an electrician to install a new subpanel in the building, which will involve digging a trench for underground wiring from the main panel. It costs more, but lighting and power in the new space will make it that much more functional.
>>See local pros. Get free estimates from local garage contractors.
How much does building a garage cost?
The cost to build your new garage will vary based on its size and specifications, as well as regional average costs for contracting services, materials and so on.
What type of siding you pick can have a huge influence on the overall cost of garage construction. Cement-based siding is typically the most expensive, though it's great for avoiding termites and rot. Adding insulation and other climate control mechanisms, finishing the floors, installing windows and putting in electricity or plumbing will increase your costs — and the garage addition's value — too. Finally, the cost of a new garage door (both materials and installation) can vary widely depending on the style, features and installation needed.
If you're installing a driveway, the cost can depend on everything from how long it is to what shape it is. You'll likely pay more if you add features like outdoor lighting, decorative edging, or built-in heat for colder climates.
For more on costs, see "How much does building a garage cost?"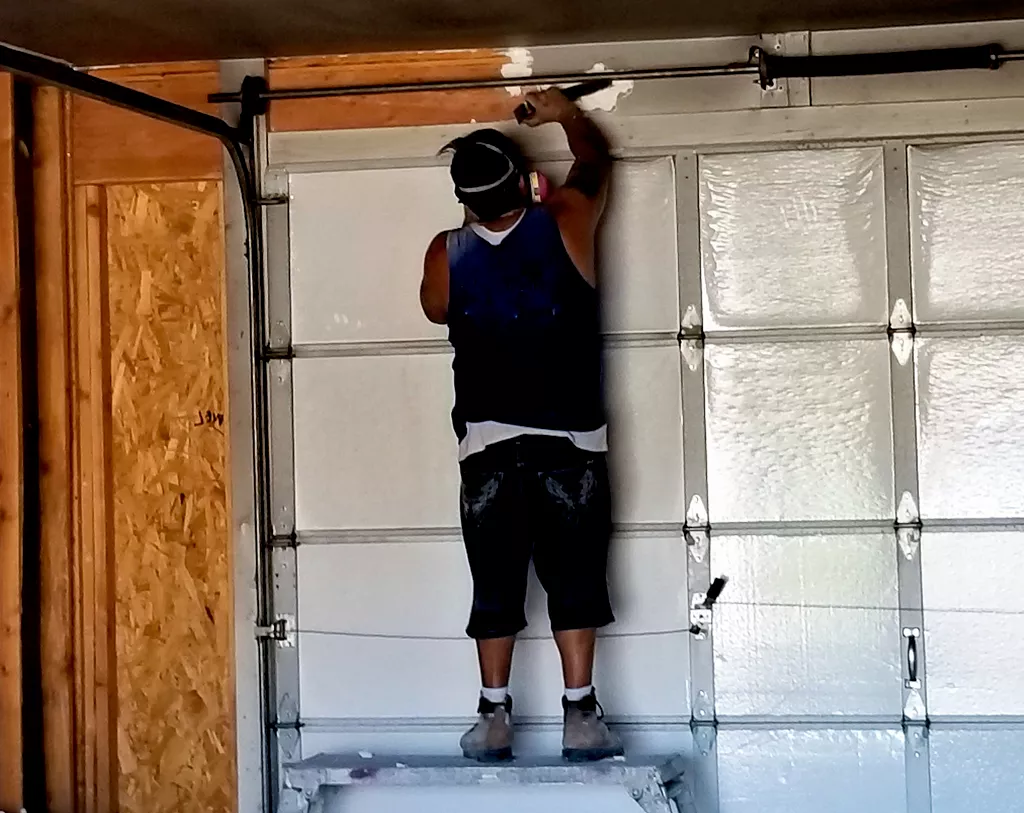 Who to hire to add a garage.
From site inspection to wiring your space for electricity, find garage addition pros on Thumbtack. Here are some pros who could help you with your project: