1. Gutter screens and filters can catch falling debris.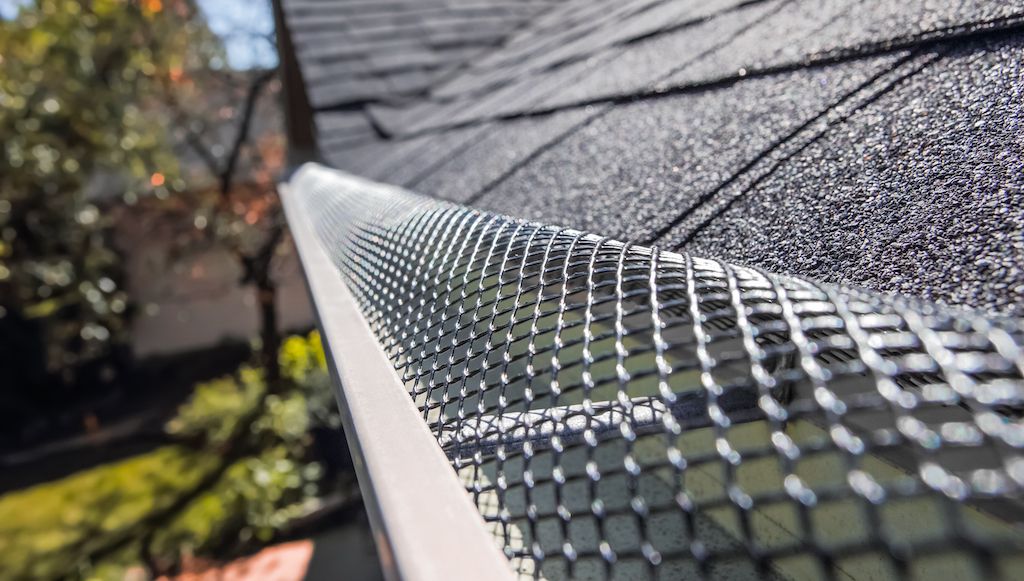 If you forget to clean your rain gutters, you'll probably see a brown sludge of dirt, snowmelt and pine needles leaking out of your overburdened metal gutter system — and by the way it's sagging, it could slide off the side of your house any day now. Next time, try a gutter protection system.
If you don't want to replace your gutters but want to avoid a collapse, try a gutter screen. They're the most popular option, and unless you're going for the top-line micromesh system, the most affordable too.
Most screens are made of metal or vinyl, with holes wide enough to allow water in while keeping leaves and rodents out. Screens are among the easiest gutter guard systems to install. They can be hammered into the side of your roof, slid into the top of your gutter, or wedged beneath shingles — and some new gutters even come with screens preinstalled.
There is a downside to gutter screens, however. While the holes are large enough to keep large, flat leaves out, they're generally less effective at trapping pine needles and seeds. If you live in a forest or are surrounded by very seedy trees, you might try a gutter filter instead. Filters are like screens in price, materials and installation, but with much smaller holes. A gutter filter will definitely stand up better to smaller debris, but be warned — that same debris tends to build up faster on the surface of the filter.
2. Gutter brushes and foam guards to block leaves.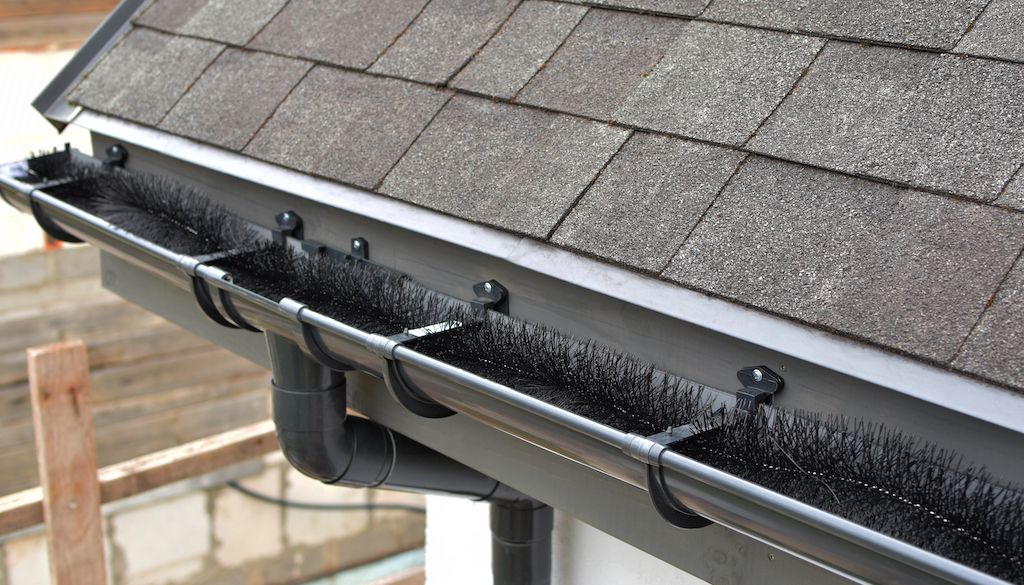 If mesh gutter guards that sit on top of your system aren't your thing, try a gutter brush or foam guard. Unlike filters and screens, these devices sit inside of your gutter system rather than on top of it.
Brushes are a great option if you get snow or heavy rain — and they take seconds to install. A gutter brush is basically an oversized plastic pipe cleaner that sits inside the trough of your gutter, trapping small debris and big leaves while allowing water to flow through. They make different shapes for different kinds of gutters — k-style systems, round metal gutters — and they tend to outlast other covers by more than five years.
Once the brush is in, you should be able to leave it there for months at a time. After heavy windows or rain, simply remove the brush, rinse it off and place it back in the gutter. If you're finding that leaves are getting caught inside the brush (they're supposed to get caught, dry out and blow away) there's a polyurethane foam option that's better for larger debris.
Even better, both foam and brush gutter guards double as rodent guards — so you won't find a possum sunbathing in your gutter when you go to clean them.
3. Surface tension gutter shields help the big stuff slide off.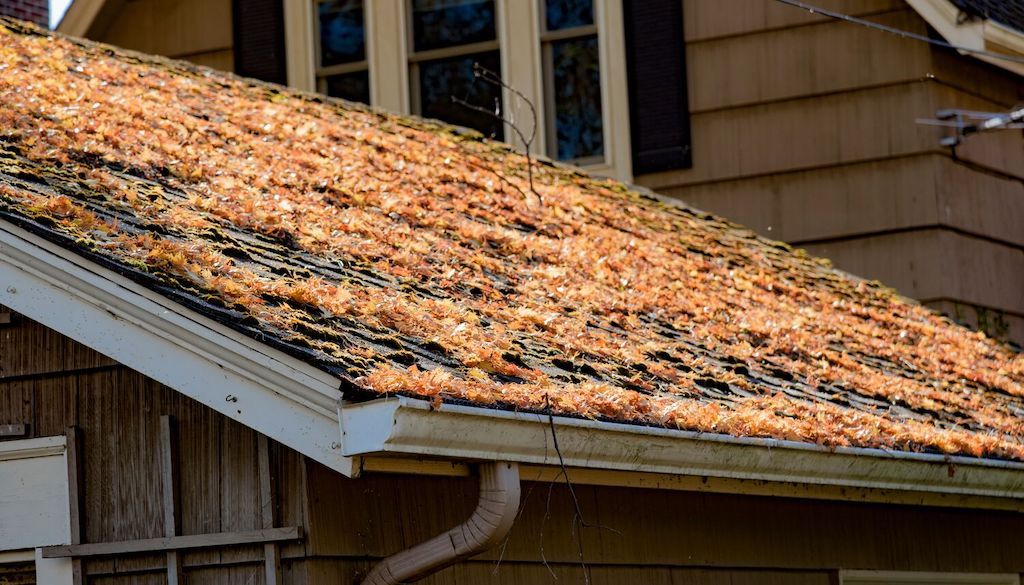 Surface tension shields cover your gutters completely, sealing them off from everything but water. How? Rather than sifting through stuff above your gutter or trapping gunk from within, solid-top surface tension guards sit on top of your gutter like a cap — one that only water can pass through. While leaves and debris get trapped outside, water clings to the rounded sides of the cover, flowing through a small slit into the trough.
Surface tension guards are great for catching large debris, and the small stuff that gets through generally doesn't cause blockages on its way to the downspout.
The only holdup is installation. Depending on your shingle setup and the angle of your roof, surface tension covers might not be an option. Long gutter runs are attached to your house at an angle, relying on gravity to push the water in the system all the way to the downspout. In certain parts, the gutter falls away from the roofline, creating gaps.
Because of this (and other factors around gutter length and installation), surface tension covers aren't always the right solution. And because they sit solidly on top of your gutter, these types of gutter covers generally aren't the prettiest. After a big snow, you can expect your gutters to be basically brown, with just a hint of stainless steel coming through.
They'll get the job done, but your neighbors will see how hard they're working.
How much do gutter guards cost?
Installing gutter guards can be a DIY project or you can hire a professional. If you decide to take the DIY route, be sure to budget for the gutter guards and any tools you may need (ladder, screwdriver, measuring tape, utility knife, etc.). If you hire a pro, be prepared to spend anywhere from approximately $1.50-$10 per linear foot.
Your final cost depends on various factors. First of all, you'll need to decide which brand of gutter guards you want. LeafGuard, LeafFilter, GutterBrush, HomeCraft — you have many options when it comes to gutter guards. The professional installing your guards will also need to account for the following when providing you with a cost estimate:
The type of gutter guard you choose (metal mesh, foam, brush, etc.)
Size and height of your home and roofing system
Complexity of the installation and location of the gutters
Adding in downspout screens
For the most accurate price estimate, be sure you get quotes from at least three different professionals in your area.
Who to hire on Thumbtack to help with gutter cleaning.
Dark brown sludge all over the front of your house? Hire a professional to fix your collapsed gutters — and to come back every six months so disaster doesn't strike twice. Here are some pros who can help fix, clean or replace your gutters: