Before the move: 1 - 3 months out.
Step 1: Get quotes from moving companies.
As soon as you know your moving date, contact local moving companies for quotes. Ask for an on-site inspection to get more realistic estimates.
Moving companies often charge per hour, per crew member. But there are lots of extras that could add to the tab, like furniture disassembly or packing services. Make sure you clarify it all upfront.
Step 2: Arrange time off from work.
Even if your actual move is scheduled for the weekend, you'll likely appreciate an extra day or two to handle everything. After all, you have to prep, pack, move, unpack, get settled and get used to a new commute. If you have the vacation time, take it.
Step 3: Take measurements of your new home.
You won't know how your furniture feels in your new place until you get there, but you should have a sense of where everything's going. Measure the rooms in your new home and make a sketch so you can map your existing furniture to your new layout. Take some time to lightly design where things go.
This will help you save money by decreasing the size and weight of your move and helping you plan how to tell movers where to unpack items at your new place.
Step 4: Host a garage sale, donate items or get junk hauled.
You shouldn't move everything you own right now — it's the most common mistake people make, according to top moving pros on Thumbtack.
Really evaluate everything you have and take the time to sell, donate or haul away household goods you no longer want or need. If you don't, you'll waste money paying movers for a longer move, or a bigger truck. You can hire a junk removal specialist to help take away large items or things that are past their prime.
Step 5: Get packing supplies.
To make your move super efficient (and cost-effective), you need to put everything in boxes. That way, the movers don't waste time trying to figure out how to secure lots of loose ends in the back of the truck.
Make sure you stock up on plenty of boxes, in a range of sizes — and that you get enough tape, bubble wrap and packing paper to go with it.
>>Also read, "How to pack for an easier move."
Step 6: File a change-of-address with the post office.
You can file a change of address with USPS online. No need to go to the local post office in person. Your mail will be forwarded to your new home for a year — and you'll likely get some coupons in the mail for new furniture, light fixtures or services.
Step 7: Separate your essentials (and valuables).
Anything that gets used daily or is worth a lot of money should go with you, whether you're driving or flying to your new location. So think through what you can't do without.
That means things like medications, contact lens solution, pet food, personal records and documents, photos, family heirlooms and jewelry. Set these and any other fragile items aside before you start packing, so they don't get swept up and lost.
Step 8: Start packing two days to one week before you move.
If you want to save money moving, make sure everything is packed before the movers arrive to start loading the moving truck. Make an inventory list and label your boxes properly.
If you're in a studio or a one-bedroom, you can probably pack everything in a weekend, but a three-bedroom or larger home will take up to a week to pack. See our article on packing tips for more advice from top-rated pros on Thumbtack.
Step 9: Make the final arrangements.
Double check that the movers are arriving at the agreed date and time. Confirm whether you'll pay by check, credit or cash. Make sure you have extra cash on hand if you want to tip the crew. And clear a path to the front door, and make sure there's easy parking for your movers.
By this point, all of your items should be packed in boxes, labeled with the room where they go in your new place and ready to load in the truck.
>>Get free estimates. Contact the best movers near you.
Your post-move to-do list.
Step 1: Get your security deposit back.
If you were renting at your previous place, hire a cleaning company for a move-out clean. Don't spend time doing this yourself — you have other things to do in your new neighborhood.
Note any damaged areas that might come up in your walkthrough. If you're not ok getting charged a premium for your landlord to fix them, consider taking care of those now (or hiring a handyman).
Step 2: Update your records directly.
Mail forwarding won't last forever. Now's the time to make sure your credit card companies, cell phone providers, magazine subscriptions, utility companies, school records and government entities have your updated info.
Update your driver's license as soon as you get a chance. Double check that services like water, gas and electricity are disconnected at your previous home.
Step 3: Organize your life.
Your old storage solutions might not work in your new place. Instead of putting everything in the first best place you think of, set aside some time to organize your life.
Top home organizers on Thumbtack say organizing isn't just about figuring out where stuff goes when you're not using it. It's about setting up a system for your house where the things that flow in and out — mail, laundry, people — make the most sense and are easy to use.
Step 4: Plan your housewarming.
You've arrived — now make it official. Even if you're not game for a full-on interior decorating project, you can still personalize your space with quick projects like installing custom light fixtures, refacing your cabinets or adding an accent wall (if painting is ok in your new place).
And don't forget to throw a party. If you're too exhausted to cook and clean, a pro can help with that. Welcome home.
>>See pros near you. Here are the top movers in your area.
How much does moving cost?
A lot of movers charge per hour per crew member. You might pay more depending on how much stuff you need to move, how far the movers need to drive and whether or not you want help with extras.
In general, the bigger the place and the more heavy furniture you need moved, the higher the moving cost. Extras like packing, furniture disassembly and supplies can add to the tab. You'll also have to factor in complications like flights of stairs, which mean harder work and extra care not to damage anything. But some moving companies only charge on the way up, not the way down.
Even if you'll be using an elevator, not stairs, your moving company might add an elevator fee since it can slow things down. Tricky parking can also cost extra. Any parking scenario that isn't right at your front door could mean a long-carry fee.
The best way to get started — and avoid surprises — is to get an in-home estimate.
For more on costs, see "How much does a moving company cost?"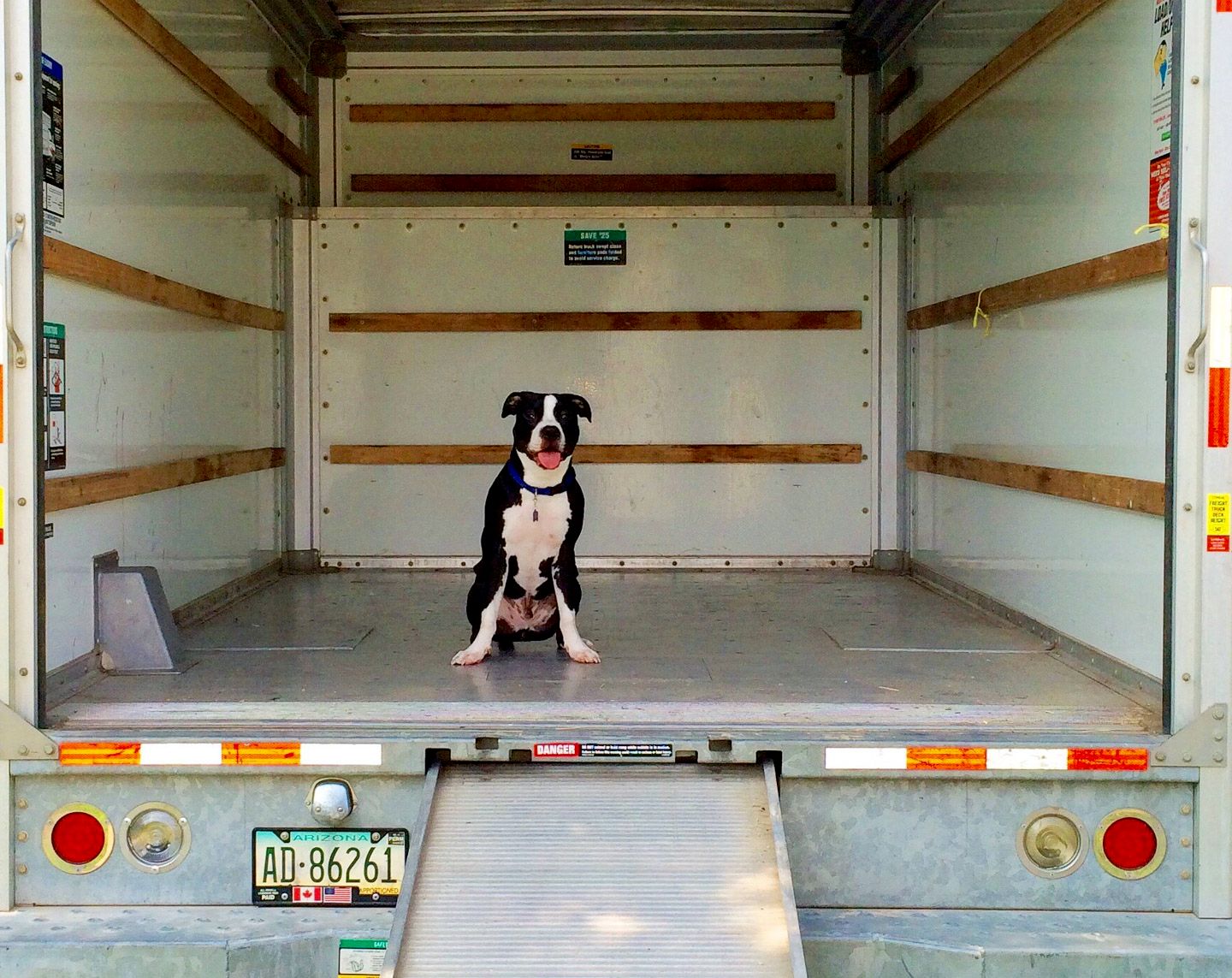 Who to hire to help with moving.
Moving is about more than getting from point A to point B. Here's who to hire to help before, during and after you move. Find the pros you need on Thumbtack: