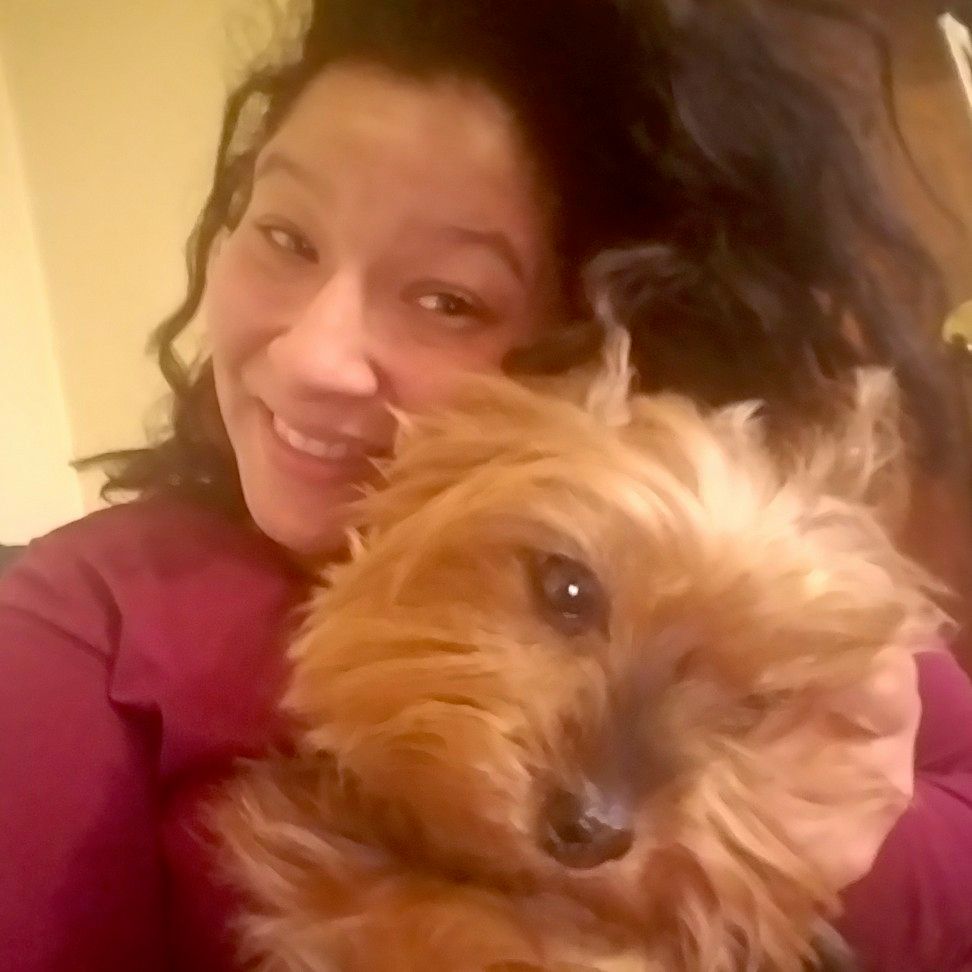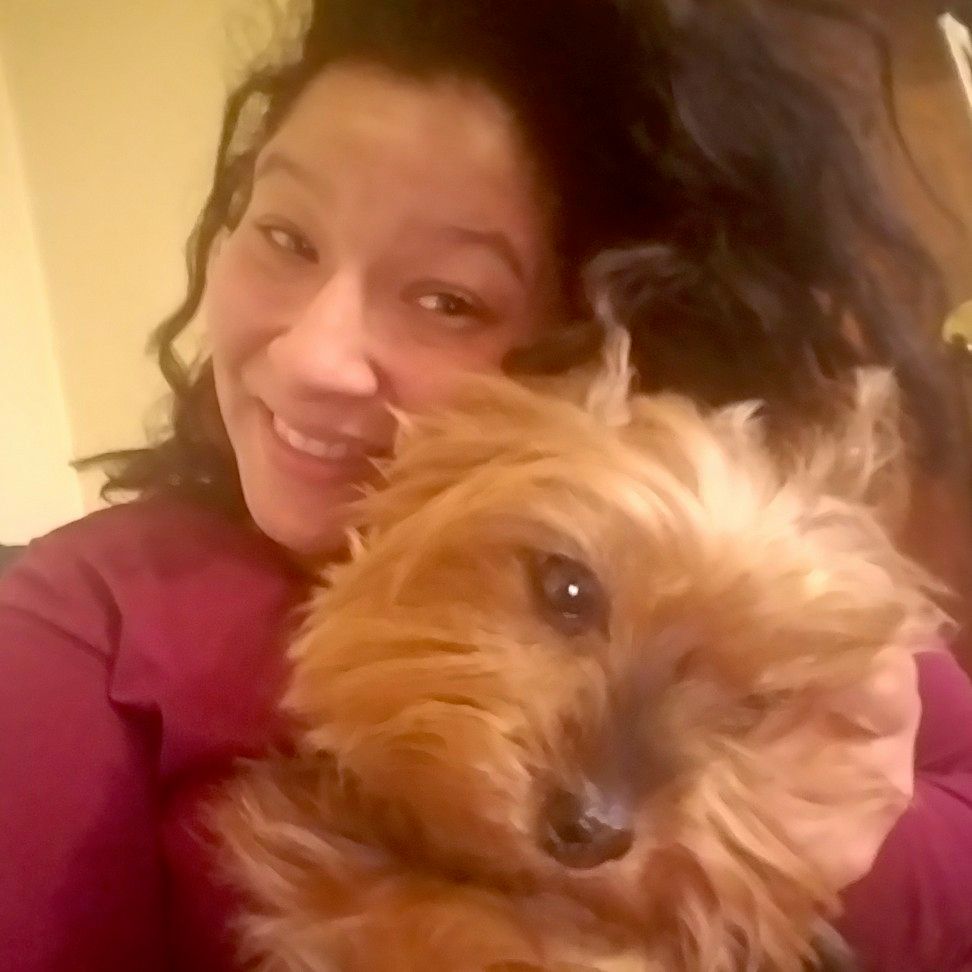 Introduction:
NO HOURLY CLEANINGS!!STANADARD CLEANS ONLY 2HOURS OR LESS IF ITS 3HOURS OR MORE CLICK DEEP CLEAN!!! 📚 READ PROFILE BEFORE CONTACTING!!! Super excited to announce we have been contacted by the European cleaning company named "THE PINK STUFF" WE will be promoting this product with our clients in NYC!!! Same day bookings will be priced higher. If you contact us at 10pm and want a cleaning at 11am.. THE PRICE WILL INCREASE. It's considered same day! 50$ and up. It all depends what your need as well. We have CERTIFICATE OF INSURANCE No NJ clients unless you can provide parking!!! Most residential places do not allow NY plates to park and parking rules has changed so its very difficult to park now a days! PARKING RULES HAS CHANGED !! DELAY TIMING! PLEASE BE MINDFUL!! School is in session!!! WE OFFER DOG WALKING SERVICES ONLY IN MANHATTAN!! WE CAN HANDLE ALL SIZES OF DOGS!! Animal lovers here! DEPOSITS ARE NEEDED AT THE DEPOSITS ARE NEEDED!!! 50$ DEPOSITS!!! THANK YOU!! BEFORE BOOKING YOU HAVE TO GIVE AN DEPOSIT. THIS IS TO WEEN OUT THE SCAMMERS! Packing and Unpacking price is based on a professional packer and cleaner!!! WE OFFER SMALL MOVING SERVICES OF BOXES WE HAVE A CAR!!! ALL OUR CLEANERS ARE BORN AND RAISED NEW YORKERS !!! We are LBGQT friendly! All people friendly! You can be green,purple,gold and sparkly, seniors, disabled, WE DON'T CARE! ALL OF MY CLEANERS ARE MIXED,BEAUTIFUL AND SOME ARE LBGQT!! We had a client that thanked us for coming out the closet and telling their family! UPDATE!! WE ARE INVITED TO THEIR WEDDING!!! CONGRATS TO MY BEAUTIFUL PEOPLE AND THEIR LIL FRENCHIE!!! YAY!!!!🤩😍🥰🥰😋 WE ARE NOT ONLY CLEANERS BUT WE ARE ADVOCATES!! HAPPY PRIDE!!! GAY PRIDE! TRANS PRIDE! LBGQT!! 🏳️‍🌈🌈🌈🌈 THANK YOU ALL FRONT LINE WORKERS AND ESSENTIALS!!! YOU ROCK!! PLEASE SHOW YOUR LOVE AT 7PM EVERYDAY!! I can't believe I have to say this but please do not call us if your sick! Someone ruined it for everybody!!! PLEASE DO NOT CALL US IF YOUR SICK OR COUGHING WE WILL WALK OUT!! WE HAVE WALKED OUT BEFORE!! If it's allergies, take your allergy meds before we come so we don't get scared. Go downstairs and read a book and have coffee or something! We have family and friends that love us and care for us!!! TREAT US LIKE WE ARE FAMILY AS WE DO FOR YOU!!! We prefer that you leave the home while we are cleaning or move to a different room in the house while we are cleaning! We know it's cold out now!!! We LOVE animals so we don't mind if they around! **CORONAVIRUS**CORONAVIRUS**CORONAVIRUS**CORONAVIRUS I'm looking forward to meeting you! One question. . . many folks are taking precautions regarding the coronavirus right now. If you feel What symptoms should I look out for? Symptoms of this infection include fever, cough and difficulty breathing or shortness of breath. The illness causes lung lesions and pneumonia. But milder cases may resemble the flu or a bad cold, making detection difficult. Patients also may exhibit other symptoms, such as gastrointestinal problems or diarrhea. Current estimates suggest that symptoms may appear in as few as two days or as many as 14 days after exposure to the virus. What should I do if I feel sick? If you think you're sick as a result of the novel coronavirus, you can help safeguard your loved ones and community by staying at home, except to get medical care. The current guidance from the Centers for Disease Control and Prevention recommends that you call a medical professional if you notice symptoms and Live in or have traveled to an area with a known coronavirus outbreak or Have had close contact with someone else who lives in or has traveled to an area with a known coronavirus outbreak or Have had close contact with another person who has been infected. Calling your doctor or health professional will help them prepare for your visit and prevent the spread of the virus to other people in the office. Be sure to wear a mask when you go to the doctor's office and when you're Greetings!!! I hope you are having a lovely day!! We are a family and friend company with 5 plus years of cleaning experience and before Thumbtack we have worked with over 3,000 clients! We have worked together in major bookings, office cleanings, party clean up,organizing, we have amazing connections with famous instagrammers,celebrities and high profile hedgefund clients and all of the above! We are very friendly and we make you feel comfortable in your own home! We do NOT judge! We are here to help and give a calming hand for those in need. Call us we speak fluent English! Talk to us about anything! A little bit about us! Our cleaners are friends,families,mothers,dads,uncles,aunts,! Angelica and Kim is studying Psychology,Human Services majors! Our hobbies include having cook offs! Big foodies here!! Reading,writing,walking, yoga, pampering and baby talk with our mascot yorkie, Princess and as well trying to figure out how to make the world a better place! Our male cleaner Ryan is a computer geek, battlefield player,driver,bicyclist and is also studying pro-wrestling! That's a little taste of who we are!! There is ALSO another reason!! I've had clients that requested an extra help in finding the right cleaning products. Even the most sensitive was a bother for them like Honest and Method. It does not have a REAL scent. So one day I went to my dearest client with a jar full of Ginger slices,Lemon with witch hazel. She absolutely loved the subtle smell and she requests it monthly! I have been doing this with long term clients and it's becoming a hit so i'm trying this out with the public! We are slowly but surely taking requests on what you would like in your cleaning solution for a fee! Base solutions are Witch Hazel, Peroxide, Vinegar, Florida Water, Kananga Water, Alcohol and other blessed waters (If I can find!! And need more than a week heads up so it can sit and marinate the goodness!! We would have to speak over the phone for this request!) for move in cleaning for blessings or just need to spruce up your home! :) I do not walk around with my at home products so please ask what would you like and I can prepare it! Summer/Spring time is best but I do carry some herbs in my apothecary cabinet as well for winter. We personally make sage,rosemary,lavender,thyme,roses,etc. bundles with our kids to bring pure innocence and joy to the home! All blessed ingredients came from reputable sellers that I've worked with for many years. You may keep it to do your own blessings if you wish!:) Pictures will be available soon! We have microfiber rags,vacuum,swiffer, multi purpose cleaner, glass cleaner, wood polish,stainless steel cleaner, hardwood floor and floor cleaner, BLEACH PRODUCTS YOU MUST REQUEST WE RARELY CARRY THEM AROUND, WE HAVE OTHER PRODUCTS THAT WORK JUST AS WELL AS BLEACH BUT FOR A CLIENT THAT HAS BEEN SICK PLEASE REQUEST THIS! So many times I spilled bleach on myself and had to walk home smelling like a hospital! Lol! This is why we don't carry bleach products!!
Overview
190 similar jobs done near you
Payment methods
Cash, Zelle
This pro indicated that they reviewed CDC safety guidelines for COVID-19 and pledged to do the following:
Maintain 6 feet of distance from customers
Wear masks during the job
Wear gloves during the job
Disinfect surfaces touched during the job
Featured Projects
387 photos
Just your normal frat party

House Cleaning
Reviews
Customers rated this pro highly for responsiveness, work quality, and professionalism.
Read reviews that mention:
---
House Cleaning
Angie! You are HIRED ! Its such a relief after a long week to have you
clean
my home and make it a home i want to call my own! Out of all the
cleaning
service's on thumbtack , you are the best! I cant wait till my next appointment. This women
cleans
from ceiling to floor. I thought i had to paint my bathroom but she showed me through HER
cleaning
that i just needed her! My
house
looks brand new! She really takes pride in her work, she even mops as she leaves so that you can enjoy a truly
clean
home. Thank you again Angie you're the best. I have found my new housekeeping service, the search is over! -Lindsay
Fresh Living Cleaners's reply
Awww thank you so much! You got my number! Call me anytime! Take care and enjoy this wonderful weekend! 🥰🥰☺☺
Home Organizing
I had an operation on my spine a couple of months and moved into a new apartment on Valentine's Day right before covid. I am an inherently disorganized human, but on top of that I was unable to move or lift things because of my spine. The immense mental toll my mess had taken on me was so bad. I couldn't get it under control. The worst part about it all was that I couldn't gather the strength to invite someone into my home to help me
clean
or organize. I was too ashamed of what I had let my
house
become. I knew the way I was living was unacceptable, to me at least, and I was embarrassed at what it had turned into. When I found Angie and fresh living
cleaners
, I read their profile and the reviews and knew that they were the right people to help me. I wasn't even a little wrong. The conversations I had with Angie leading up to the
cleaning
and organizing and the job that Angie and Ryan did in my apartment is nothing short of the work of MIRACLE WORKERS. Ryan and I had a conversation where he said something to me that I believe to be very true, which is that I may not be good at the organizing and cleaning thing... but I am good at other things. So thankfully, Ryan and Angie are not just good, they are GREAT at what they do. They care about what they do and they will work with you to make you feel comfortable. They did have to come back on a second day in order to finish the job in my apartment, but it was 100% fair and I in no way felt they were taking advantage of the situation (which has happened to me before and surely does happen). The truth is that if you want anything to be done properly you need to give people the time, space, and equal amount of respect and care you want them to give your home. I feel free and like I can live again. I will be calling Angie and Ryan (probably more than they want me to!!!) in the future and can't wait for them to keep helping me organize my life!! THANK YOU SO MUCH!
Fresh Living Cleaners's reply
Thank you so much for this amazing review!!I'm in awe!! everyone is a work in progress and it's a blessing to work with you. You know you can call anytime 😊🥰
House Cleaning
I had a request for a same day
cleaning
. She was vey quick responding and provided all the details of the service promptly.
Fresh Living Cleaners's reply
Thank you so much!!
House Cleaning
Ryan is an absolute life saver! He turned a depression den into a beautifully
clean
space. Thank you so much for your help!!
Fresh Living Cleaners's reply
Thank you so much Daniela!! Hope all is well now! Can call us anytime! Take care!
House Cleaning
Angie showed up as scheduled, ready to work. She brought
cleaning
supplies, as requested. She paid special attention to the stove, the window frames, and inside all of the cabinets as I had instructed her to beforehand, and I was extremely pleased with the result. The apartment was sparkling when Angie was through. I would highly recommend her to anyone looking for a responsive, engaged, and highly professional
cleaner
.
Credentials
Background Check
Ryan Ramirez
FAQs
What should the customer know about your pricing (e.g., discounts, fees)?

We charge base by project not hourly! If the job is for 100$ Please don't come asking bring it down to 50$ because YOU want to pay 25$ per hour for 2hours. Please don't come to us or any other cleaner with a quote of 200$ and want us to knock it down half way because your mothers maid used to charge this back in the 80's. Please do not come to us asking us to clean a bathroom for 20$. Please don't respond to us if you want to promise us HUNDREDS of referrals because your an 'social elite" just to keep the price down FOR YOU!. Please don't respond to us saying "Can you please come in an hour to Brooklyn?" NO WE CAN'T STOP WHAT WE ARE DOING TO GET READY TO AIRLIFT TO YOU!!. YOU NEED TO BE RESPONSIBLE ENOUGH TO CONTACT US IN A TIMELY MANNER! We do charge an extra fee for SAME DAY CLEANINGS AND IT DOES VARY!!!! You are paying for quality service. If you want to pay 30$ for a cleaning you mind as well go downstairs and find a dope fein to do it for you. It's the same as hiring Handy!:)

What is your typical process for working with a new customer?

We typically start out doing a walk through to see if there are any shelves that are loose, what needs to be handled gently or not at all. We ask if there is any special instructions for certain type of wood or furniture that needs special attention.

What education and/or training do you have that relates to your work?

Our cleaners have over 5 years experience and worked with over 3,000 clients. Angelica is continuing education for Psychology/Holistic and also holds a Customer Service Certificate, Bio-hazard cleaning experience, worked in 5 star hotel services across Manhattan and as well raised as a child in a strict household in which her mother was a private day care provider and had to help keep home up to NY standards for children ages infant-5years. Angelica has basically been working all of her life as a cleaner. Ryan has a OSHA certificate, worked as a foreman for moving companies for over 10 years so he understands move out-move in cleanings and what landlords look for. Kimberly worked in the cleaning industry for over 15 years and worked in prestigious companies and hotels as well as a manager for many cleaners!