How much does it cost to hire a bartender?
It typically costs between $270 and $390 to hire a bartender nationwide. Some bartenders charge an hourly fee with no minimum time requirement, while others charge for a minimum number of hours, with additional time offered at a flat rate per hour. A variety of factors affect the cost the total cost of bartending services.
Wedding receptions, corporate events, fundraisers, anniversaries, graduations and cocktail parties often require professional bartending services. Bartenders can be hired to help with small private events of fewer than 10 guests to large open bar events with more than 200 people. Typical events include everything from a casual birthday party to formal affairs or club settings.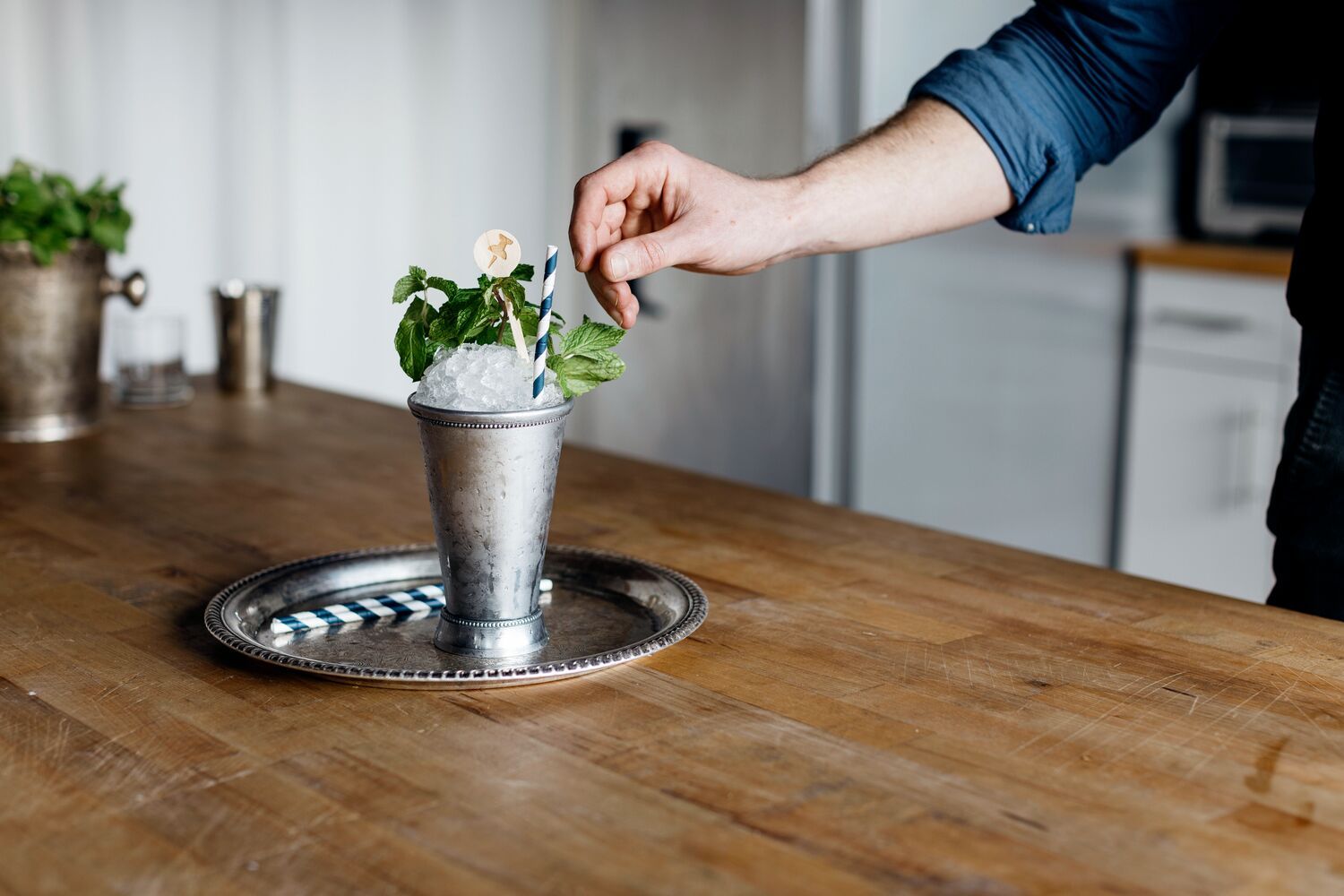 What's in this cost guide?
What Affects the Cost of Bartending?
The cost of hiring a bartender for your event will vary depending on a number of factors. Here's a look at some of the most common cost factors:
Number of guests
The more guests at an event, the more bartenders will be needed to efficiently provide beverages. EMP Bartending typically staffs one bartender for every 50–75 party guests. More complex drink menus will also affect costs. More professional bartenders may be needed to adequately serve crowds when they're making mixed drinks that require more time per drink to assemble than pouring wine or mixing a basic drink.
Bar backs
Bar backs, or bartender's assistants, help keep the bar stocked with alcohol, ice, glasses, garnishes and other items. Bar backs are typically recommended for larger events to keep the bar stocked and service flowing. The need for a bar back affects the overall cost, but rates are generally less per hour than for a bartender because the skills necessary to perform the job are not as high. For example, Party Services So Cal charges $25 per hour for bar backs as opposed to $35 per hour for bartenders.
Find a top-rated bartender near you.
Tip jar
Some bartenders charge higher hourly rates if tip jars are not allowed as a way to account for the loss of income this represents. Party Services So Cal quotes a higher rate per hour when tip jars are not allowed, depending on the event and number of people.
Holiday pricing
Bartenders charge a premium on holidays because of increased demand and to account for holiday pay. Here's the tiered pricing offered by Beau Monde Staffing:
Standard pricing, one bartender for four hours: $120
Holiday pricing, one bartender for four hours: $180
Bar Tool Rentals
Many bartending services also rent glassware, mobile bars and other items. It is generally standard, however, that bartenders include basic bartending tools such as a wine key, etc., in their costs. Here's how Party Services So Cal breaks down rental prices for bar-related items.
| Rental | Total Cost |
| --- | --- |
| Wood Mobile bar | $95 |
| Six-foot table bar topper and linen | $65 |
| Glass champagne flutes | $3 per glass |
| Martini glasses | $3 per glass |
| Bus tubs | $2 each |
Search local bartenders and check prices.
Concierge service
For an additional fee, many companies will purchase the necessary alcohol, garnishes, mixers, bottled water, nonalcoholic beverages, cups and napkins prior to the event. Some provide this for a set fee, while others like Party Services and Staffing offer this service at 20 percent of the total cost of items purchased.
What's the Hourly Rate for a Bartender?
Expect to pay $40 to $60 per hour for a private bartender, with a flat starting fee added on. Bartenders charge an hourly rate that's impacted by factors like timing, number of guests, and tip jar access. For example, bartender David Wilkins typically offers set rates starting at $150 for four hours of bartending, then charges $50 for each additional hour beyond that time.
How to Hire a Bartender
Check required licensing: Make sure your bartender has all of the required licensing they need to work in your state and venue.
Select signature drinks: If there are signature drinks you want for your party, talk through ideas with the bartender to see if they can create your vision for the drink menu.
Know the length of your party: Since bartenders charge an hourly rate, the number of hours is critical information for their pricing structure.
How to Save Money on Bartending
Allow a tip jar: Bartenders will typically charge higher hourly rates if tip jars are not allowed as a way to account for the loss of income.
Book a shorter bartending shift: Do you need a professional bartender for your whole six hour long wedding, or for three hours during the cocktail hour and dinner? Look at your timeline and see where you can bartending trim bartending hours
Skip rentals and concierge services: Find your own deals on rental items and alcohol. It's easy to negotiate a deal to buy lower cost alcohol from wholesale retailers or local liquor stores. Check with your venue to see if they can provide you with a table that you can transform into a bar, or a deal on wine glass and martini glass rental. If you have an event coordinator, they may also have access to a reduced rate on rentals and bar materials.
Offer batch cocktails, or just beer and wine: Complicated drinks take more time and may require more bartenders depending on the size of your party, which will increase your bottom line. Create a menu of batch cocktails or just serve beer and wine to reduce the need for additional staff.
Benefits of Professional Bartending Services
A professional bartender can tackle all of the bar-related issues that pop up at events. They'll make sure drinks are cold and properly mixed, that the bar is fully stocked, and that no one gets overserved. They also can handle any licensing or permits you may need to serve alcohol and provide you with equipment to create a bar station. While your bartender is mixing drinks and popping open bottles of wine, you can relax and enjoy an expertly crafted cocktail as you mingle with your guests.