Introduction:
I make every effort in the time allowed to get client and their dog working together I make training fun! Helping those with their pets succeed in a balanced relationship Very rewarding to see a dog change his behavior
Overview
2 similar jobs done near you
Top pro status
Top Pros are among the highest-rated, most popular professionals on Thumbtack.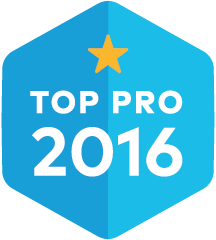 Jul - Dec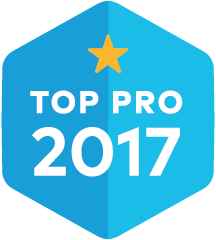 Jan - Jun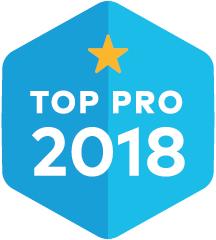 Jul - Dec
Featured Projects
36 photos
Reviews
Customers rated this pro highly for work quality, professionalism, and responsiveness.
Read reviews that mention:
---
·
Hired on Thumbtack
Hired on Thumbtack
I was extremely leery about leaving my
dog
there. He has never been away from us. But I read alot of other reviews and since they were all good I scheduled an appt. When we arrived Cynthia & JD were so welcoming I instantly felt more comfortable leaving my
dog
. I honestly didn't know if the
training
would work since my
dog
was not very cooperative with me. But Cynthia gaves us updates and after just one week I couldn't believe the difference! My
dog
stayed a total of 3 weeks and I had 3 lessons myself along the way. At the end of the 3 weeks I was extremely satisfied. I am very happy with the work they did & how patient they were with my dog... and me lol. I will definitely refer them to others. Thank you Cynthia & JD.
Details: 1 - 2 years old • Large (41 - 70 lbs) • Board and train at a facility • General obedience training • Leash pulling • Digging • Biting • At the pro's location
DOG SPECIALTIES's reply
Thank you for the nice review We are so happy to help with :eo hes a great dog!! Cynthia and JD
·
Hired on Thumbtack
Hired on Thumbtack
I love Cynthia and her son, seeing them work with my 14 week old puppy German Shepard was amazing. When I first got my dog (Hikaru Sulu) he was a rambunctious like guy that wouldn't listen to me and he would chew anything and everything up, and he would go potty everywhere in my house, he would pull on the leash and bite the leash and nip and chew on me. I have tried so many things with him to make him stop but It didn't work. I came across Cynthia's page for
dog
training
and researched her work and I wanted to give it a try. I'm so pleased on how it turned out! He was sent to her house for puppy training and boarding for 3 weeks. I received videos on Sulu's progress and I am amazed on how well he was doing. I got 4 lessons with Cynthia and her son on showing me proper training words to use with sulu. While sulu was still being
trained
I took 2 lessons at the house, and Cynthia's son showed me what was being worked on with him then it was my turn to take the leash with my
dog
and
train
with him. Sulu did amazing and I couldn't be happier. I am very impressed with not only the training but with the boarding as well, they have your dogs in the house in their own rooms and that is a big deal to me because it's a warm and comforting environment and your dog is around family. I have a very good sense of judgment and I can tell and I have seen that Cynthia and her son loves all these dogs that they welcome into their home and train. During
training
they do not raise their voices to your
dog
or scare them at all. They simple talk calm but are firm when correcting a mistake. My dog was not timid at all around them nor did he show fear, he showed them respect and was ready to please them with what he had learned. I also love that I can call or text Cynthia with questions and ask for her advice on things and she responds right back to me. When I left with Sulu I was given treats and toys that they had made and put together for him as well as freshly washed and dried blanket and bedding that I had brought for him during his stay. I was surprised with a toy Cynthia had given my dog to keep and take home that belonged to one of her late dogs, I little purple doggy squeak toy that she said my dog loved to play with, that was a very sweet thing to do and he loves to sleep with it. I will definitely bring Sulu back for more training when he is out of his puppy stage.
Details: 0 - 6 months old • Small (16 - 25 lbs) • Board and train at a facility • Puppy training • Crate training • Destructive behavior • Chewing • Biting • Digging • Barking • House training • Leash pulling • At the pro's location
DOG SPECIALTIES's reply
Thank you for the awesome review we really are fond of Sulu and enjoyed working with you a caring owner!!!
·
Hired on Thumbtack
Hired on Thumbtack
We were so happy with our
dog's
(Oliver) stay with Cynthia and JD! They took such great care of him and sent me video's of his progress along the way... they had him for 4 weeks and worked on short & long leash walking, "heel", "go to bed", "off" (to keep from jumping), etc... today is the first day home and trying out these new commands with him. Overall he seems to be much more laid back and the jumping seems to have subsided, which is fantastic! Our pup is very high energy (mini aussie/border collie mix), so having a calmer version to work with is so much easier... over the 4 weeks, I was able to get out there a couple times to learn some of the commands also... so now I just need to keep working at it, but I'm thinking he'll continue to grow! I've already recommended them to two other families and would recommend them to others as well... they sent him home with a couple toys that he absolutely LOVES and they had given me really good advice. Cynthia is so soft spoken and patient... Oliver really took a liking to her, I could tell by how he was responding to her! :-) Its nice knowing that they were taking good care of him while we were away traveling! Highly recommend............. Thanks again Cynthia and JD!
Details: 1 - 2 years old • Medium (26 - 40 lbs) • Board and train at a facility • General obedience training • Leash pulling • Barking • At the pro's location • My home, venue, etc.
·
Hired on Thumbtack
Hired on Thumbtack
Our rambunctious, full of energy, 6 month old German Shepard did not know how to walk on a leash, pay attention with any distractions, and was overwhelmed easily. Luckily we found Cynthia who was able to help with all of these concerns as well as help
train
us how to handle her. She now waits before going out, walks beside me and heels when told, and comes right away when called. Cynthia gave many great tips and one of our biggest fears was learning how to properly socialize her so she even agreed to meet us at the
dog
park over the weekend for a session to help us help our pup. Every time we went for a training session I could tell how much respect my pup had for not only Cynthia, but her son who helped out as well. We are so glad we chose to board and
train
our girl for 3 weeks. Cynthia was also very accommodating in scheduling when I told her we were leaving town for a week and worked our pup into her schedule so the times coincided perfectly. We are happy with the value and results and are excited to continue working with Harlow to see her flourish into an amazing pet companion.
Details: 0 - 6 months old • Large (41 - 70 lbs) • Board and train at a facility • Puppy training • Digging • Chewing • At the pro's location
DOG SPECIALTIES's reply
Thank you for the great review Its a pleasure working with all of you You have a great pup Keep up the good work!! Cynthia
·
Hired on Thumbtack
Hired on Thumbtack
First off, I don't usually write reviews. But after our interactions and involvement with Cynthia at
Dog
Specialties, I really wanted to share our experience with others looking to find their puppy/
dog
a trusted
trainer
. A little bit about our specific situation is that We have a puppy we named Olive, who is going on 5 months old. She is an adorable pure breed black German Shephard. We have had no prior experience with this specific breed, although i have always had dogs in the past. I feel like we were grossly unprepared for how different it is raising a German Shephard puppy, compared to having a smaller, older dog. Which is what my previous experiences with dogs was coming from. Everything was wonderful until our darling little bundle of fur started growing by leaps and bounds. Never having a larger size breed before it quickly became apparent that she didn't know her own strength in regards to play biting and pulling us on the leash. Since Olive is just a puppy, she loved to do the puppy thing which included play biting (still hurt pretty bad, sharp little teeth), chasing our cats, being rowdy when around other people, etc. we especially needed to stop olive from "talking back" to us when we'd ask her to follow our commands. Honestly we were failing miserably at providing the basics needed to raise a happy, healthy and well mannered puppy. With Olive being on the bigger size already I felt the problem would only get worse with each passing day that she went without professional training. I knew that I needed to find a good trainer and quickly. So I started asking around and looking online for places that could help us. I of course found the regular puppy training programs, that is only for a couple hours a day generally at a rate starting around $150/hr and goes up from that price. But what I really wanted was a place that Olive could go to that she could be in a puppy boot camp of sorts. We had already instilled some bad habits with her behavior unknowingly and those needed to be corrected before they became part of her personality. Although the thought of giving someone we didn't know our cute puppy for an extended amount of time made me very nervous to say the least. I worried that she wouldn't be cared for the same way that she had been accustomed to being babied by us. Ultimately, I knew that Olive would best benefit from a one on one type of training program but I was having a really hard time finding one that fit in our budget. More importantly finding a place that didn't use shock collars as the main tool of training. The thought of Olive being put in a shock collar made me feel sick. Especially since she is so young and the behaviors she had been doing that I found needed to be corrected, I didn't feel warranted the use of a shock collar. I'm not opposed to people who use them because they definitely have the right time, place and
dog
that that is the only means with which to
train
a
dog
. But not a very young puppy who had displayed no aggression or an unwillingness to take direction. At that point I had contacted 4, yes 4 different places that all had good reviews, but NONE of them were willing to use other methods-just the shock collar! Besides that, the cheapest one I found was a 2 week stay, for get this $3,200! I about fell over every time I'd be quoted some crazy high price. It just wasn't in our means to afford the cost of these other places. I'm not sure why I decided to look at thumbtack but I had recalled using the thumbtack app in a previous project we needed done and it was a positive experience. So I thought I'd check to see if by some small chance there would be anyone able to help us on that app. I truly believe now that it was divine intervention, not to be dramatic about it, but my level of desperation was high and I hadn't had any luck finding a place for Olive to go to that fit my requirements of the cost & humane training practices. That's when I found Cynthias business, Dog Specialties. I looked through and read every single review and knew that based off of her reviews she was the perfect fit for what we needed. More importantly, what Olive needed. I reached out to her and shared what our situation was with Olive. We arranged for Olive to spend 2-2 1/2 weeks with her at her home. Not only was her price quote extremely fair and very reasonably priced but she never recommended the use of a shock collar for Olive. When we dropped Olive off at her house I must admit I was worried that Olive would be confused and that she wouldn't be taken care of the way she had become used to being babied. Wow was I completely off by having those irrational fears! Let's just say that by the time we came back to pick olive up it was abundantly clear that not only was olive very well cared for but olive didn't really want to leave lol! Not only did we get almost daily updates about Olives progress and videos to show her improvements but Cynthia also helped figure out how to calm Olives anxieties with separation issues. She helped with Olives skin problems and her always itching. I cannot say just how grateful we are to both Cynthia and her son J.D. for how they made Olive a part of their family while Olive was in their care. So much so that when we came to pick Olive up she was very excited to see us of course. But soon as Cynthias son, J.D. walked past us Olive stopped being concerned about greeting us and followed J.D.! It was kind of heart breaking at first that Olive wasn't entirely excited to see us, but at the same time I knew that they had formed a special bond. One that wouldn't of happened if she had been mistreated or not completely made to feel like she was part of their family. In fact, I wouldn't of wanted Olive to have behaved any differently because I know that Olive will always be taken care of, like she was one of their own dogs. Not just some
dog
who is there for
training
. We received a lesson when we picked Olive up and are eager to come back to get more lessons and to have Olive get more
training
. But overall I'd say that if you are looking for someone who will love and care for your dog the way you do then look no further. Cynthia and her son JD are the most knowledgeable trainers who will teach with love, compassion and a firm hand to get the results that you are looking for. Olive is a much better puppy for the time she spent there and we will be forever grateful for the time they both devoted to Olives training. I'd also like to add that Cynthia has been extremely accommodating with my text messages and questions after we came home with Olive. I don't know of any other place that would return text messages and be so kind and patient with previous customers as she has been. It is just another thing that goes to show how passionate and devoted she is to the dogs that have been in her care. To sum everything up I highly recommend anyone needing any type of training for their furry friends to get ahold of Cynthia and JD. You will be more then impressed with the results and overall experience both you and your dog have working with them. Thank you for ALL that you've done for our family and for Olive. We can't thank you enough for the time, energy, kindness and compassion you've shown our family!!
Details: 0 - 6 months old • Large (41 - 70 lbs) • Board and train at a facility • Puppy training • Crate training • Leash pulling • Biting • At the pro's location
FAQs
What should the customer know about your pricing (e.g., discounts, fees)?

Board and train is 500.00 a week with a two week minimum Some, puppies I suggest 3 weeks

What is your typical process for working with a new customer?

Meeting them and their pet discussing their home , work situation and time for pet. Exploring any issues that need correction and lessons for the owner on how to work with their dog

What education and/or training do you have that relates to your work?

I have been showing breeding and training German Shepherds and training clients pets for over 30 years