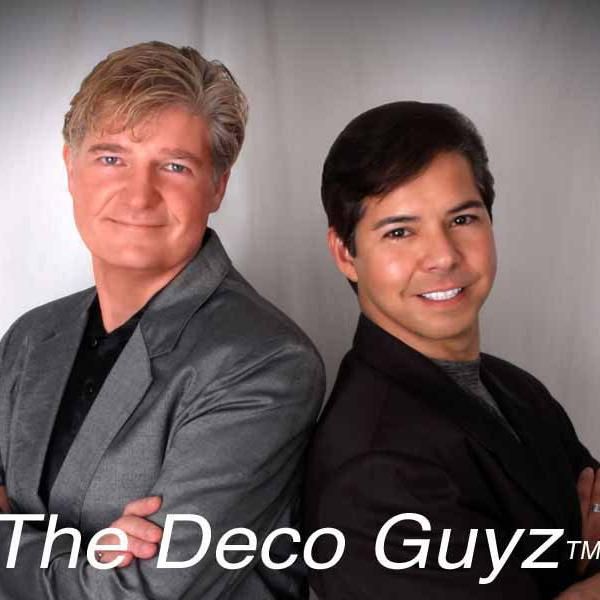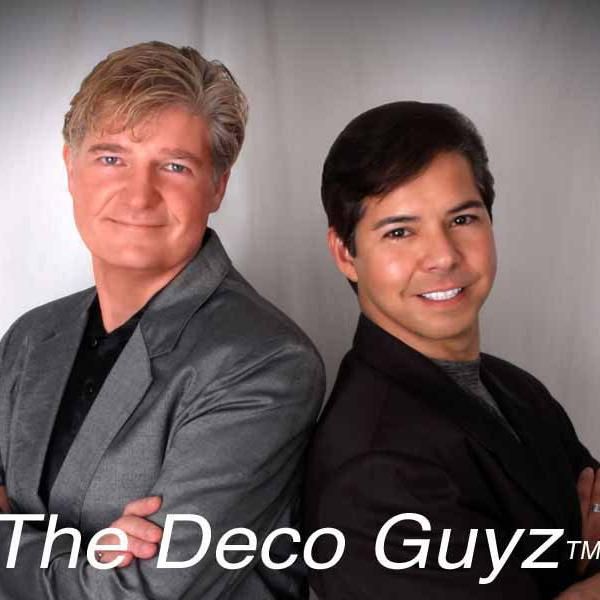 Decorating Den Interiors-The Deco Guyz tm
---
Square footage of scope of work
Sorry this pro can't do your job, but we know other pros who can.
Introduction:
Creating beauty in a client's home that they will enjoy for many years to come. Oftentimes, during our Reveal, they are brought to tears, and that says more than words, the impact that we have had with them.
Payment methods
Cash, Credit card
Featured Projects
39 photos
CGT Kitchen Remodel and Family Room Makeover

Interior Design
Reviews
---
·
Hired on Thumbtack
Hired on Thumbtack
Decorating Den Interiors-The Deco Guyz tm's reply
Dear Rick, Thank you so much for your five star rating. We enjoyed updating and adding some pizzazz to your Financial Planning office. We look forward to meeting with you on Friday, to assist you with updating your home! Best regards, Richard Koonce The Deco Guyz TM
·
Hired on Thumbtack
Hired on Thumbtack
Details: Design of 3 - 4 rooms • Kitchen • Living room • Bedroom(s) • Bathroom(s) • Dining room • 500 - 1,000 sq ft • Space planning / layout • Color palette / paint selection • Furniture selection • Window treatments selection • Lighting selection • Eclectic • Traditional • The interior designer travels to me
What a great team. Listens to your ideas and then puts their spin on it which is fantastic. Truly outstanding.
It was our pleasure to have The Deco Guys work with us on our home renovation. They both brought a wealth of knowledge, talent, and professionalism with them, which made our extensive project go as smooth and efficiently as possible. Always open to our ideas, and concerns, with prompt response, top quality products/designs and understanding. Their sub-contractors were the same, wonderful to have in/out of our home. The result turned our home into a beautiful, functional, and comfortable dwelling we enjoy and share often.
·
Hired on Thumbtack
Hired on Thumbtack
I hired Richard and Mykal for window treatments in my living room and the final product was terrible and not worth the $2,487.59 I paid. Prior to employing their services I had a neighbor make curtains for my breakfast area with fabric I'd purchased from High Home Fashion. The curtains from the Deco Guyz was lined with a thin fabric and the stitching was far in between. There were only two panels of fabric on each side and although the treatments were stationary, based on the way the panels were described they would have a full and elegant look. This was not the case by any means! My tall windows look I only have 2 thin pieces of fabric hanging from a wooden rod. The pinch pleat curtains my neighbor did were of much better quality and for a fraction of the price! the lining was blackout lining and the stitching and pinch pleats were perfect! Less than $300.00 including the fabric! The Deco Guyz gave me a quote the same room and my own fabric for $1225.00! Additionally, a few items they proposed for my living room décor were from Pier 1 and the like for much higher prices! Their only answer to my discord was that the curtains were up to "industry standards" and offered to add additional widths to the existing panels for fullness for an additional $800.00. I received a calendar with designed rooms during the first visit and the rooms were not decorated my by them although they did not disclose that. I only spoke with the dark haired man once and he was the lead during the home visit. After, the blonde haired man was the one who I dealt with and he was not very helpful. "Up to our industry standards" was the only answer he could provide. At one point he used budget for an excuse, but this was not the case. of course we had a budget, but clearly almost $2487.59 for 2 panels is not worth it! I have found the fabric they used on line for less than $200.00 and will have my neighbor fix the curtains because I refuse to work with these guys ever again!
Decorating Den Interiors-The Deco Guyz tm's reply
We are always up front with all clients, as to how we operate and do business. We send out an Introduction Packet, before our first meeting, which explains the process and how to get the most out of our time together. We include budget guidelines, a Wish List and Budget, how our Retainer works, and how we work with clients. Our client, Fabiola, provided us with her Wish List and Budget on August 5th, prior to our first meeting. Our Initial Consultation took place on August 8th with Mykal Pedraza and Richard Koonce. We spent about 2 ½ hours. Mykal got a good idea of her taste and style, and the items that she wanted us to research and present to her. While Mykal was determining her needs and wants, I took measurements of floor spaces and wall and window measurements. Her list had grown and had many items not on her original Wish List. It was clear that all she wanted would not fit within her original constraints, but she indicated that was not a problem. Her husband would go along with what she wanted. We told her that we would come back with a Master Plan, and that they could take things at their pace. We are Designers, not sales people, and do not pressure them. We want it to be perfect for them, and want them to be happy with their choices. Below is a list of the items that she was interested in our researching and finding for her: Living Room-Additional seating (chairs, bench), media cabinet, accent table, stationary window treatments, large permanent botanical tree, custom faux stone application for fireplace wall, granite to replace tile on fireplace surround and hearth, and an accent color to paint the fireplace niche and Breakfast area under bar counter. Mykal went so far as getting his paint swatches and helped her chose a paint color. Paint selections are normally a separate charge, but this was provided for free. Entry-Large scaled art for above home office and dining room, tall permanent botanical tree. Home Office-Sheers for doors. Powder Room-Wallpaper Stairway-faux stone application for niche, accessories for niche She had an upcoming event in early October at her home, and she wanted as much done as possible. With the number of items on her list, we knew it would be very time consuming and worked overtime to complete her presentation, so she could have things in time for her event. In additions to researching and selecting appropriate art, furniture and accessories, designs were made for the Living Room window treatments and Home Office sheers. Fabrics and wallpaper were researched and selected. Hardware for the window treatments were selected and priced. The professional workroom that we use provided costs to fabricate and install the window treatments. We obtained cost estimates from installers and contractors to install faux stone on the fireplace wall and stairwell niche, demolish the tile from the fireplace and install granite, paint the fireplace niche and under breakfast counter wall, and install wallpaper in the Powder Room. A conservative estimate of the time it took for the research and design portion of the project took in excess of 20 man-hours. The time spent in meeting with the clients for the Initial Consultation, the Presentation, picking up the initial Sales Agreement and measuring for window treatments for the Dining Room and Breakfast Area, installation of the Living Room window treatments, as well as travel time, amounted to over 23 hours. That's a total of over 43 hours invested in the project. Many Designers charge $150 an hour, which would amount to over $6450. Our Initial Consultation is always free of charge. During our Initial Consultation with Fabiola, we spent 2 ½ hours discovering her wants, needs, and style. We offered Design tips and advice, and even picked out paint colors, prior to having any commitment from her. Our business model is different than most Designers, we don't charge separate Design fees. We are paid like a retail store; we purchase at wholesale, and sell at retail. We made our Presentation on September 5th. We met first with Fabiola alone, and presented everything to her. She was very happy with almost everything that we showed her. Just as we were completing the presentation, her husband arrived, so we went through everything once again for her husbands benefit. We presented two options for window treatments for their Living Room. One called for a floating panel on each side of the bank of windows. The other option was panels on both sides on a 3" readed wood pole, with decorative end caps and rings. We take a picture of the window during the Initial Consultation, and the two options were transposed onto a picture of their windows so they could see a representation of the finished product. We brought a sample of the fabric so they could touch and feel it. We brought samples of the drapery hardware so they could select the color and style that they wanted. During this phase of the presentation, we pointed out that their architecture posed a challenge with the window treatments. The wall next to the fireplace wall is only 7 ¾" from the fireplace wall to the window. This limits the amount of area for the drapes to stack. In order to not block the view, the industry standard is to go 4 " into the window. With this amount of space, it would only allow one width of fabric, or the view would start to be impacted. Our rendering represented that. With both Fabiola and her husband present, Mykal stood in front of the window next to the fireplace wall and illustrated by hand exactly where the window treatment would come into the window. They both thought that the view was important, and that it needed to be preserved. So, not only did they have a visual representation, but were shown physically, in their space, exactly where the panels would cover. They chose the more expensive of the two options- panels on the wood pole. They approved the fabric, the hardware, the design, and exactly where the panels would hang. She had said that she had gotten a quote from another window treatment company that was more expensive. They also approved of most of the art, several pieces of furniture, and the permanent botanicals. They said they needed to discuss everything, which, of course, was not a problem. We want our clients to be happy with their selections for many years to come. We left to await their decision. Not wanting them to feel pressured, we did not contact them until September 12th after we received an email from Fabiola asking if we could "get started with the curtains. She asked if I could email her a picture of the fabric. That same day I emailed her back with the cost of the window treatments with tax, the down payment required and remaining balance. I told her we could take a credit card over the phone or she could send us a check, and we would get things moving forward. We didn't hear back until September 18th, when she told me that she wanted to pay cash. I made a special trip to get the Sales Agreement signed and collect the cash. Our Sales Agreement contains the terms and conditions of the sale. She signed the Sales Agreement, and on the front of the Agreement there is also a block of text that states that she has three days to cancel the Agreement, and that the sale is subject to the terms and conditions as set forth on the Agreements, and that was initialed by her as well. The waiting period protects the client from being pressured into signing anything, and allows them time to review the Agreement. After the three-day waiting period, the fabric and hardware was ordered. Unlike items for sale in a store, custom products are made specifically for a client and a space, and once the fabric is ordered, cut and shipped, it cannot be returned. A custom window treatment cannot just be placed back on a shelf and sold to another customer. At that time, she also asked me to get a quote for doing her Dining Room and Breakfast Room window treatments done. I provided that quote on September 20th. It must have been about that time that she found her neighbor who sews. If that were not the case, why would she have signed an agreement with us, when the neighbor could do it so much less expensively. It appears that she found a better price after placing her order, had buyer's remorse, and then wanted her money returned. We made a special effort to get the fabric and drapery hardware here expeditiously, worked with the professional workroom to get them fabricated and scheduled with our installer so she would have them in time for her event on October 9th. The resulting window treatments are lovely, and are exactly as represented. We have used the same professional workroom for over 10 years, and have never had a complaint regarding the quality of their work. The lining used was from a major national fabric dealer to the Design profession, was the standard used for that application, and not the cheapest lining on the market. Her neighbor using black out lining has nothing to do with the quality of these window treatments. Blackout lining is used when you need room-darkening material to block out the light for a bedroom or media room. The weight of black out lining would not be appropriate for the weight and length of the main fabric panels. The pinch pleats were perfect, and the stitching is done to industry standards. The main fabric and the lining are of different fabrics, and as such, have different draping qualities, and can expand and contract differently. Therefor, they are stitched a certain way to allow for that expansion and contraction. Just because her neighbor knows how to sew, she may not have the experience with 156" long panels. Improper stitching, as the neighbor may have done, overtime, could cause buckling and puckering. A professional workroom is experienced in avoiding this situation. As to our quote for $1225, which her neighbor could do for $300, our price also included a 2 ¼" wo
FAQs
What education and/or training do you have that relates to your work?

We attend trainings, workshops, webinars, and conventions, to keep abreast of all the latest trends and products in our industry. We recently went through Recertification training through the Sustainable Furnishings Council to remain Accredited Professionals through their GreenLeaders program. This helps us to ensure that the products we bring into their home are non toxic, and good for the environment. We are the only two Designers in the Houston area, and two of only six in the state of Texas, who have achieved such Accreditation.

What types of customers have you worked with?

Custom Window Treatments, Making a room more beautiful for our happy client. Providing furniture, accessories, art, mirrors, rugs, lighting, florals, greenery, paint selection, and layout.

What advice would you give a customer looking to hire a provider in your area of work?

Make sure that you will like the Designer, and will enjoy the process. They are responsible for completing their project so that you will enjoy the space for many years to come.