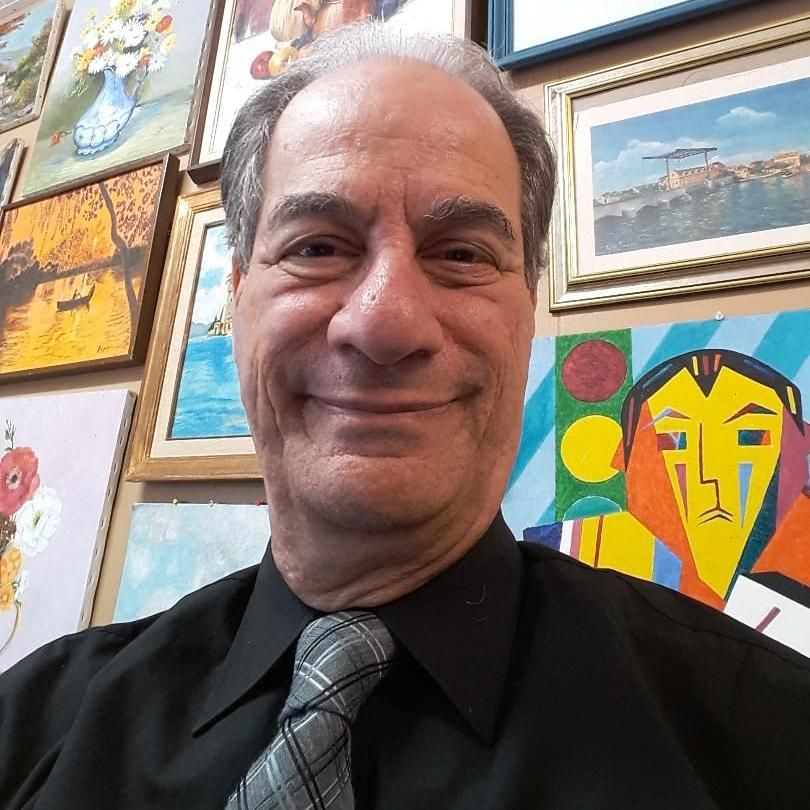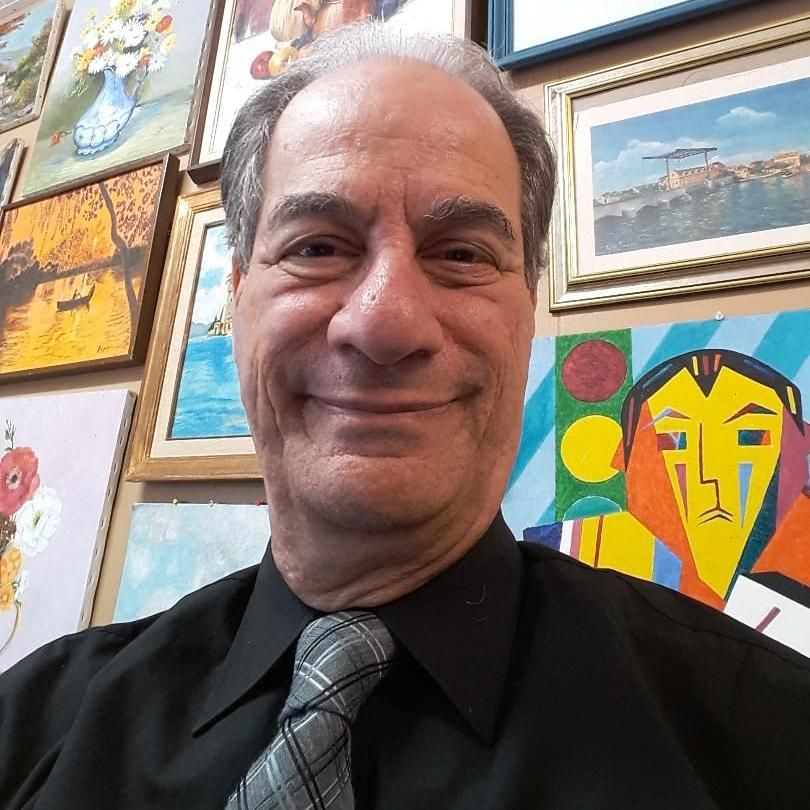 Multilingual Online Academy
---
It's free, with no obligation to book
Introduction:
Dear Student/Client, First if all, some tutors charge you $40.00. $50.00 or $60.00 an hour for less than what I am offering you, way less! It doesn't have to be that EXPENSIVE... You can read this short profile or the long one below this one: My name is Robert Mirza. I am a Spanish, French, Italian and English as Second Language teacher, polyglot, Graphic Designer from the Art Institute of Houston and Art teacher. I teach since 1973. Since I worked 15 years in the export business with Brazil, I can teach you very elementary Brazilian Portuguese at a very low price ($18.00/hour). I also write, read and speak fluently Dutch, Portuguese and Papiamentu (the native language for Aruba and Curacao) and I love teaching languages to help people communicate better and be able to travel to beautiful countries and mingle with the locals and have real fun. You lose half of the fun if you go to Mexico, France or Italy without speaking the language. I also specialize teaching young children and teaching conversation and verbs to Any Age Group. I learned Spanish when I was 7 in Uruguay and I spent almost 10 years in the Rio de la Plata and I just came back to the USA 10 months ago. I speak French and Italian as a native speaker since my mother was Italian and my father of French culture and we spoke Italian and French at home. I love teaching and always considered it my vocation. I teach online only through Skype, Zoom, Google Meet, GoToMeeting and Whatsapp. The latter if you have a tablet or would work better since a cellular has a very small screen. All other platforms are not reliable for a one hour long lesson. We pay you the $10.00 if PayPal.com asks you to prepay, after the first month of lessons. If all this sounds good to you, we are a team! SCHEDULING LESSONS Please be aware that all unscheduled and last moment classes are never more than 20 minutes long. All 30 minutes and 1 hour long classes need to be schedued at least 48 hours ahead of time to avoid misunderstandings! __________________________________________________________________________ NO STUDENT BROKERS PLEASE. I DEAL ONLY DIRECTLY WITH STUDENTS AND THEIR PARENTS. _____________________________________ _____________________________________ PAYMENTS ACCEPTED: ONLY PREPAID PER LESSON AND THROUGH ZELLE'S, PAYPAL, CASH APP, VENMO GOOGLE PAY AND VENMO. NO OTHER PAYMENT METHODS. ALL LESSONS ARE PREPAID, PER LESSON OR WEEKLY OR MONTHLY. IF LESSONS ARE NOT PREPAID, THEY WILL BE SUBJECT TO CANCELLATION. _____________________________________ ____________________________________ My commitment to my students is 400%. You can learn Spanish, French, Italian, Portuguese, English (if it is not your native language) and other three languages with me in a very personalized, practical, relaxed and efficient manner, in addition to also drawing if you have art inclinations. I love what I do and I am available also between lessons. The same goes for my clients for translations. ------------------------------------------ MY TEACHING PHILOSOPHY My teching philosophy is very simple: What else can I do for my students? ------------------------------------------ IMPORTANT! ------------------------------------------ I TEACH ONLY THROUGH SKYPE, GoToMeeting, ZOOM, GOOGLE MEET and WHATSAPP- If you don't have Skype, I pay for the $10.00 deposit they require. BEFORE I CHOOSE YOU AS MY STUDENT WE NEED TO HAVE A FREE OF CHARGE PHONE CALL/VIDEO CALL INTERVIEW, EVEN BEFORE THE DEMO LESSON. ALL MY STUDENTS ARE IMPORTANT TO ME. I AM ALSO WRITING LANGUAGE BOOKS, SO MY TIME IS LIMITED. ASK FOR A FREE INTERVIEW ONLY IF YOU ARE SERIOUSLY GOING TO STUDY AND DEDICATE TIME TO YOUR NEW LANGUAGE WITH MY FULL DEDICATION TO HELP YOU REACH YOUR GOALS. ------------------------------------------ And if your children like art, I teach drawing to children aged 6-9. If you prefer, Instead of using only books, which could be boring for some, since they are mass produced and would not always match your learning goals, ******* I ask all my students to give me a list of subjects they find very interesting******so I design conversational material which will matter only to each one of them and nobody else! EXCLUSIVE OFFER NO OTHER TEACHER ON EARTH WILL EVER OFFER YOU: At any given time during the week, and after we both agree, you can practice with me any of the languages I am teaching you, with no extra charge through a 20 minutes audio or video conversation. There is no way you cannot learn with this bonus I offer you. Your opportunity is offered to you on a golden plate! Nobody else does it! Believe me, nobody else will even consider giving you their time for FREE EVERY SINGLE DAY! Because you need to practice! Don't miss this opportunity! And you can also contact me free for he Languages, Art and Drawing lessons. I keep updating the pictures. NEW NEW NEW Win a 5 month scholarship! If you are interested, we will send your name to an independent panel to have a chance at being the choosen one. TEACHING CHILDREN YOUNGER THAN 9 I can teach very young children as long as they can pay attention when I show them flash cards and tell them stories in Spanish and teach them colors and numbers. If they are hyperactive and get bored very fast online learning is not for them. 75% of children don't like learning with a live person online but love watching cartoons because they don't have to interact with the cartoons. If your child loves interacting with people she/he doesn't know through Skype, Zoom, Whatsapp and Facebook messenger video chat, then she/he is a candidate for learning Spanish online with a live teacher, and after all, a totally stranger. Always teaching children live is cognitively better and more natural for the student, meanwhile online learning at this tender age is forceful for any child. Having said that, I still want to teach your child, but be aware of the fact that most young children don't like it and are not yet ready for that experience. All the above applies teaching children Art and Drawing online too. But I have been blessed with students who really love drawing! **************************************** (***Demo Lesson: Before You Make a Commitment To Be My Student! =================== I OFFER FREE DEMO LESSONS================== ***You have nothing to loose, but a new language to gain!!! Besides, I interview my students at a free of charge meeting to talk face to face, but online, about your goals and needs and about how I will teach you the language you want to learn. Remember, free of charge. **************************************** TEACHING/Commitment (See pictures attached) I have been teaching Spanish privately and in schools since 1973, and online since 2018. I am a US citizen and I came back from Uruguay, where I lived already twice. I lived 37 years in Texas by now (2020). Please read on below so you see the languages I speak and teach. I have a Spanish Teaching Degree from The Netherlands and an Associate in Applied Arts Degree in Advertising Design from the Art Institute of Houston. I speak, read, write and teach 7 languages fluently (Spanish/by age 7, English/by age 16 , French/native speaker, Italian/native speaker, Dutch/by age 15, Portuguese/since 2005 and Papiamentu/by age 15. I did teach Spanish in San Antonio, Pharr, The Netherlands, Sugar Land and now in McAllen and Kansas City. I did teach French in The Netherlands and in Sugar Land and Italian in Sugar Land and McAllen. I followed a Seminar for French teachers in the French island of Guadeloupe. I also did teach Portuguese as a private teacher in Sugar Land. I did teach English privately in Uruguay and also in Houston. TRANSLATIONS/Commitment I also do translations for all of the above mentioned languages, and proofreading and editing in Spanish. I lived nine and a half years in Uruguay. I also lived 14 years in The Netherlands, and so far 37 (in 2020) in the USA. TEACHING LANGUAGES/Commitment I TEACH THROUGH SKYPE, GoToMeeting and Whatsapp AND I PAY FOR THE $10.0O SKYPE CHARGES YOU TO SIGN! At this time I am teaching privately online but not anymore in person in the McAllen area, due to the Covid-19 virus. I offer a very personalized experience to my students on a one to one basis, where my attention goes to only one student at a time when teaching privately. This allows me to teach with and without books, and with web links when needed, in addition to my own material about South America as opposed to using boring books with stories or texts never related to real life in any Latin American country. But of course I have the best books lined up on demand, no problem. When I teach languages to children I also use art to make it fun and interesting. I can also give you examples of great books to use, on demand. I am also flexible about the method to use, privately and groups. You can discuss this with me before you choose me as your teacher. I don't charge a retainer for you to keep me available to you for as long as you wish. I will never retire. My commitment is 400%. You will not understand this until you choose my academy. EDITING & PROOFREADING FOR SPANISH AND FRENCH. ENGLISH FOR FOREIGN NATIONALS/Commitment Just e-mail me any day, and I will answer you the same day, when possible. Sincerely, Robert Mirza _____________________________________ _____________________________________ CARICATURES Online Only - Not On The Spot - Done From Photographs Only Or Though GoToMeeting Model Recordings - Contact Me For Quotes _____________________________________ _____________________________________ REFERENCES AVAILABLE Among my former students I was honored to be the tutor for Spanish for a vice president of Bank of America in Curaçao (a former territory of The Netherlands) Mr. Clark H. I had a French student who went to live in Paris, and my art was bought by a prominent Houston art collector. Regarding translations, I was able to work a whole night on a translation from Portuguese into English allowing a client to keep custody of her son within a 24 hour deadline. Without the translated document she would have lost custody. I enjoy what I do for a living and money is not my motivation, but service instead. My commitment to you is the key to my success and your satisfaction! DISCOUNTS I give discounts if I have more than one student in the same class, if you want more than one lesson a week or if you want a course that would last more than 5 months. ¡APRENDA INGLÉS! Mi nombre es Roberto Mirza y enseño inglés además de francés, italiano, holandés, portugués, español (que aprendí en Uruguay a los 7 años) y papiamento (este último es el idioma local de Aruba, Curazao y Bonaire, islas en el Caribe a media hora de vuelo de Caracas, Venezuela). ARTE Y DIBUJO También doy clases de arte y dibujo para niños de 6-9 años. Soy también Diseñador Gráfico profesional del Art Institue de Houston y Maestro de Arte y Dibujo. DESCUENTOS Doy descuentos si enseño a dos o más personas a la vez, si usted quiere más de una lección por semana o si usted quiere un curso extenso, o sea de 5 meses o más. MI TRAYECTORIA Yo hablo inglés desde 1968 y lo fui perfeccionando estudiándolo en Uruguay, Curazao y Estados Unidos. En los años 90 lo estudié a nivel de escritor a través de Eldridge Writers Society y la Universidad de San Antonio, en Texas. Di clases de inglés para el GED y de inglés conversacional desde el 2001 en Sugar Land, Texas y en Montevideo, Uruguay en los años 2017-2018. Soy profesor de idiomas desde 1973, cuando tenía 20 años. *************************************** La primera lección de demostración es GRATIS!!!!!!! Usted no tiene nada que perder, sino que ganará un nuevo idioma!! Y la primera entrevista para saber cuál es su nivel de inglés o del idioma que quiere estudiar es gratis!! **************************************** Ya que hablo 7 idiomas, le puedo enseñar a usted y a sus hijos y a sus amigos a hablar y escribir el inglés de EE.UU. de modo que usted y sus hijos o amigos podrán desarrollar todo su potencial en EE.UU. y no tendrán ninguna barrera para progresar y triunfar en este país donde todo es posible y todo se puede lograr. DOY CLASES SOLAMENTE POR SKYPE, WHATSAPP Y GoToMeeting, PERO LE PAGO A USTED LOS $10.00 QUE SKYPE LE COBRA A USTED POR SUBSCRIBIRSE AL SERVICIO! ¡Apenas usted esté listo/a para aprender el inglés, estaré siempre disponible y no sólo durante las lecciones que doy por Skype, GoToMeeting y por Whatsapp! O sea que entre una lección y otra también estoy disponible por cualquier duda o pregunta que usted tenga. Y sin costo adicional puede usted practicar gratis conmigo el idioma de su preferencia por 15 minutos cuando quiera. Mi motivación no es financiera sino para servirle. ¡Hasta pronto! Robert Mirza
This pro indicated that they reviewed CDC safety guidelines for COVID-19 and pledged to do the following:
Maintain 6 feet of distance from customers
Wear masks during the job
Disinfect surfaces touched during the job
Featured Projects
68 photos
Reviews
Customers rated this pro highly for professionalism, work quality, and responsiveness.
Exceptional 5.0
41 reviews
Read reviews that mention:
---
Spanish Lessons
Robert is dedicated and takes the time to adapt the class to his students vs going off a preset curriculum. His subject matter expertise make him the ideal language coach to hire. I have been more than pleased with the
lessons
and his encouragement. I enthusiastically recommend Robert!👌
Multilingual Online Academy's reply
Thank you so much, Voke! I enjoy so much teaching your son. His enthusiasm is uncommon at that tender age. He is always in such a good mood, it is a pleasure being his Spanish tutor!
Spanish Lessons
We have been working with Mr. Mirza for a few weeks now. He is very dedicated to his work and it shows in his
lessons
. My husband and son love his
lessons
and have been progressing nicely. He is always on time, prepared, and has a great attitude that helps so much in the learning process. We are grateful we found Mr. Mirza.
Multilingual Online Academy's reply
Thank you very much, Marly, for your nice and encouraging words. Your husband's and your son's attitude is outstanding and makes teaching a joy! I am honored to be their Spanish tutor! Thank you so much, Marly. Your husband's and your son's attitude is outstanding and make teaching a joy! I am honored to be their tutor! Hi, Marly, Tony and Lucca, Thanks for being a valued customer. I just signed up on Thumbtack to find more excellent customers like you, and reviews are a big part of my profile. Can you take a moment to write a couple sentences about working with me? I'd love if my future customers could hear about your experience firsthand.  https://www.thumbtack.com/reviews/services/351873523792134162/write  Thank you very much for your nice and encouraging words, Marly. I am so honored to teach your husband and son!
Italian Lessons
It was exactly what i wanted.....speaking with Robert gave me the opportunity to check myself and let me see where i stood as far as what i wanted and needed to learn
Italian Lessons
Robert is the most passionate, generous teacher I've ever had. There is nothing I can say that would adequately describe the quality of this man. I recommend him 100% if you are truly serious about learning a new language.
Multilingual Online Academy's reply
Thank you, Jack, for your appreciation for my teaching and your nice and generous words. Your passion for the Italian language is unparalleled and commendable. I am very honored to be your teacher.
French Lessons
Robert is a professional who actually carse about his students. I have used other tutoring services before but Robert far exceeds his responsibilities. Not only did I find a good tutor but I have found an amazing friend.
Multilingual Online Academy's reply
Thank you so much for you beautiful reference, Erwin. You are a great student I value a lot because if your passion for the French language and culture. Since I am a native speaker and Alliance Française Grant holder when I was 22 years old, I deeply admire students who want to make French their own language with a dedication that comes from the heart!
Credentials
Background Check
Naguib Robert Mirza
FAQs
What should the customer know about your pricing (e.g., discounts, fees)?

My pricing is very affordable (discounts for sibblings and students giving referrals) and geared towards helping people learning a language, having a translation done right and on time (repetitive clients get a discount and giving referrals too), or having a Spanish and French language documents edited or proofread correctly or having the opportunity to produce art for fun. All my motivation is helping people, never greed. If you give referrals, you get a discount. The same for siblings or if you choose a longer than 5 months course. My pricing is also reasonable for Art, Translations and Proofreading.

What is your typical process for working with a new customer?

My teaching method is innovative, but proven to work. First, my new student or client has a first lesson/meeting so I get to know my client's needs and I center my attention to verbs, immediate conversation, vocabulary that is useful to the student and no boring books, and actual news from the country of the target language. About Art, my teaching method is no pressure, only fun. My translations and Spanish proofreading and editing are done in a timely manner, after knowing my client's exact needs. My art classes are just fun from day one.

What education and/or training do you have that relates to your work?

I have a Spanish Teaching Degree from the island of Curaçao and the University of Groningen, in The Netherlands. I am doing it since 1973. About Art, I have an Associate in Applied Arts in Advertising Design from the Art Institute of Houston from 1983, when graphic artists used to draw with ink and still used brushes. I later changed from graphic artist to fine artist. I worked many years as graphic artist in advertising agencies and newspapers and I did teach art for nine years.