---
Sorry this pro can't do your job, but we know other pros who can.
Introduction:
(I **DO NOT WORK ON** Macs, Chromebooks, Surface Pro or CUSTOM-BUILT PCs) I bill hourly at $75/hour with a max flat fee of $300 no matter how many hours. My areas of expertise are performance, security, networks, malware hunting, digital forensic incident and response engineer, virus removal, data recovery, upgrading from HDD to SSD and Windows installations. I also mentor (teach) consulting/advising on any systems engineering project. More about my services: Although I am in Mckinney, TX some 80% of my customers are nationwide. I am hired by so many here (#1 in the nation) because I don't hide from you the truth of what *REALLY* has to be done. And doing that has two ingredients (1) spending a lot of time with you and your PC and (2) being a very smart :- ) and caring person. I'll start and end my introduction with this Bible verse: "Do not withhold good from those who deserve it, when it is in your power to act." (Proverbs 3:27) On the $300 project, I spend 8 to 10 solid hours on your PC going through it with a fine tooth comb. Some to all of it alone, some to all of it with you alongside if you have time and desire to be extremely mentored. I always work around your schedule and the work might be broken up into "sessions" -- whatever it takes to get the job done right. IF SOMEONE ELSE FIXES YOUR IMMEDIATE ISSUE IN 2HRS THEY HAVE DONE NOTHING FOR YOU! ZERO! I assure you they have omitted important tasks. My competitors know how to skip important details -- this is a form of risk management they engage in that I consider unethical. Perhaps it is ignorance, perhaps it is greed. I cannot plead ignorance and I am not greedy. Thus I am bound to do everything I know is appropriate but I cannot possibly charge for all my time to do it right. So I choose not to. Hence an excellent flat fee of $200 to totally check everything, mentor you on performance and security, and advise you thoroughly. When finished, you will wonder why people hire other "professionals" who gloss over so many things and just focus on your immediate issue. That's called "penny-wise" pound foolish. P.S. In some instances, the flat fee can be reduced such as on a brand new computer where forensics is not as important. I fully and professionally document everything I do and review and teach you what I did at the end (or along the way) and focus on teaching you how to keep your computer maintenance free and security safe. My competitors don't have the time to mentor you -- with them, expect to repeat the same unknown mistakes you made to get to this point. With me, it will never happen again! For example, I go over with you the dangers of keeping un-encrypted passwords in browsers and pointing you in the right direction - a task that takes 30-45 minutes of my time. I 100% guarantee you this is more important than any of your immediate issues and give you real world examples why and the consequences of my competitors avoiding this topic (because it takes time they don't care to give you). They think "what you don't know doesn't hurt you". They could not be further from the truth. While ***I play four-dimensional chess teaching you, they play tiddly-winks :- )*** (one of my favorite customers urged me to use this line :- )). More examples, it take 1hour for me to copy, review and filter your windows event logs to see all the silent unhealthy things going on that are comparable to clogging of arteries -- my competitors will maybe give you a slipshod stent -- I will give you a great stent, change your diet, put you on exercise program, and check for other health issues. That's a good analogy. For people with computers, what they learn from me will be life-changing. Repeat: my competitors will teach you almost nothing. I earn 1/2 what they earn but my customers are (IMO) 4x satisfied!! How can I prove all this to you? Simple: read my last 30 or so reviews! Or look me up on LinkedIn. I send all my customers a vetting email reviewing my career and a Letter of Recommendation. Next, look at any of my competitors and sort their reviews by *Lowest Rated* and it might scare you. There reviews are often very short because the work they do is sell band-aids, not fixes. For them it's all about making money by servicing as many people in one day, breathlessly. My checklist is unique (reflecting my career experiences), extensive and simply takes time to complete -- this includes studying Windows event logs, network behavior troubleshooting, disk drive health, browser and windows tweaks, deep forensics for well-hidden or unnecessary processes, nudging you past broken or out-of-date Windows updates, etc. I leverage tools only used by the most knowledgeable troubleshooting experts (autoruns, procexp, procmon, etc. from SysInternals). I have mastered these tools and understand how Windows works under the hood. I have written hundreds of utility scripts I use to gather forensics or tweak your PC. I never use tools like ccleaner, MalwareBytes, HitManPro, etc. -- these are not going to fix insidious issues but will offer a small bit of relief so my competitors can impress you and justify billing you. It boils down to this: security and performance tuning requires painstaking and expert *manual* intervention and training and my competitors choose to use tools designed for amateurs and incapable of doing what only an expert can do manually. If they are lucky, these tools will give you a slight and immediate improvement - but you will learn close to nothing from the experience and the harder to find malware and performance bottlenecks will escape their attention. Also absent from their approach will be the much-needed extensive checkup you have no idea you sorely need and which they simply avoid or are incapable of providing. While they *know* you don't know any better, *MY* goal is full disclosure of everything of importance for you to know. As stated earlier, your immediate issue is often the least of your problems. You deserve to know and learn about EVERYTHING that is wrong so you can enjoy your PC moving forward and perhaps even share the knowledge with others. Since I also focus on training ("50% of security is "education"), you will learn enough to *almost* never get in trouble again. All for a very low flat fee. It's a journey and giving so much of my time to help eradicate evil software, evil scammers, etc. is a personal mission of mine to benefit as many people as possible, one customer at a time. I only truly wish and pray my competitors would feel burdened and inspired to do the same. I love helping and teaching people. I assess and steer people away from purchasing a new PC or paying a lot for very little here on Thumbtack. My flat fee may seem high, but can almost 800 smart and happy customers be wrong? From 100s of miles away, if possible, I will teach you how to migrate from one version of Windows to another (for example, Windows 7/8 to Windows 10) the proper way (if my competitors do not create a separate ISO on a thumb drive and backup your files and tell you you will need to re-install all apps, then THEY ARE TAKING A DANGEROUS shortcut - my approach takes more time and and 100% safe and no viruses or "crud" will follow and linger as can happen with their "quick-and-dirty" approach) . I will teach you how to add physical RAM, clone a disk drive, switch from HDD to SSD, etc. Or steer you into how to get the help you need if we can't do it remotely. I have taught customers 100s of miles away how to disassemble a laptop and save a lot of $. I also help people who have been involved in Internet scams and criminal activity by assessing and documenting what damage was done and if possible, getting them refunds. I advise them on damage assessment, remedial action and teach them about the importance of a password manager and two-factor authentication. I am sensitive to people being vulnerable and try to empower them to confidently prevent that. Even here my approach is different -- my approach forces you to err on the side of caution and teaches you why you must take painstaking steps to remedy the situation -- this alone takes a couple of methodical hours. Shortcuts will put you in regret. I enjoy communicating with people and mentoring them such that they both understand how they got into trouble and how to nearly permanently prevent it from happening again. For example, relying on your anti-virus and scanners will only find 50% of malware since the other 50% are "in the wild" (new) and will take months to (or never) be discovered. Some bad apps or browser extensions will be undetected for years. Thus, I teach you how to "extreme" vet these -- yet another time consuming item of great importance. Every new (undiscovered) virus I have removed was *undetected* by the mainstream anti-virus running on the PC which is further proof the bad guys are ahead of your typical Thumbtack professional and are well aware what tools they use -- but my message to those viruses is this: you can run but you can't hide from Harry Stein :- ). I also have a glowing letter of recommendation from the head of CERT which is the cyber security organization funded by the DHS. My passion is to help people who have been victimized -- be it scammers or the quality of Microsoft updates which as most know, has somewhat deteriorated in years 2019-2020 (things seem better in 2021 and I hope in 2022). Finally, I do this as a ministry of service for my faith in Jesus Christ, my Lord and Savior who has placed me under compunction to give back my time and skills to people in distress. "Unto those whom much is given, much is expected!" Please, please do not mistake any of this message for arrogance -- instead it's sincerely a **passion** to act out my desire to serve people! Ultimately, if I manage to bless you it is as much or more me who receives blessings right back! "Do not withhold good from those who deserve it, when it is in your power to act." (Proverbs 3:27) Lets go!
Payment methods
Cash, Check, PayPal, Venmo, Zelle
Currently a top pro
Top Pros are among the highest-rated, most popular professionals on Thumbtack.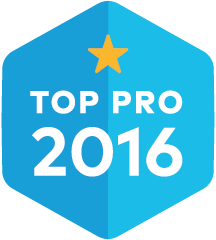 Jul - Dec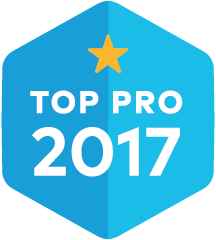 All year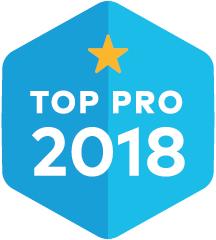 All year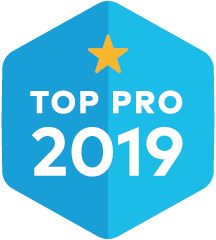 All year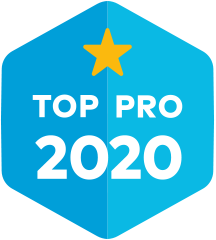 All year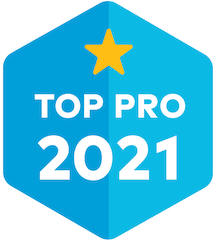 All year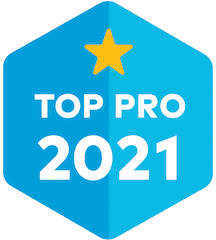 Current Top Pro
This pro indicated that they reviewed CDC safety guidelines for COVID-19 and pledged to do the following:
Maintain 6 feet of distance from customers
Wear masks during the job
Featured Projects
16 photos
Reviews
Customers rated this pro highly for professionalism, responsiveness, and work quality.
Exceptional 5.0
766 reviews
Read reviews that mention:
---
·
Hired on Thumbtack
Hired on Thumbtack
I needed help with my desktop, searched
computer
repair
, and was fortunate enough to find Harry Stein of Stein Solutions. Of course, his lifelong career in IT was impressive, but it was an underlying theme I picked up on when I read his client referral comments. Harry took the time to teach how a
computer
functions, and what makes it tick! After my first conversation with Harry, I was shocked to learn how very little I knew about the technology. I didn't hesitate to team up with him. Regardless of the time we spent talking by phone, the time he spent running his "soup to nuts" diagnostics, or the time it took him to implement his recommendations and fixes, LET ME CUT TO THE CHASE, THE COST FOR HIS SERVICE IS A FLAT $200. DID I MENTION? This fee also includes Harry's offer to walk me through the process of replacing my HHD drive with a SSD drive to greatly improve the performance of my desktop. I just need to buy the hard drive plus accessories with a cost of around $80! Stop wasting your time, and save yourself money and frustration. I wholeheartedly believe in the talent and integrity of Harry Stein.
Details: PC • Desktop • Slow computer performance • Remotely (phone or internet)
·
Hired on Thumbtack
Hired on Thumbtack
My
computer
had gone haywire. Files were disappearing and I thought I was losing my history, personal and professional. Harry came to my rescue. Not only has he fixed all the problems but he made sure that I knew what was going on so that I could learn from the process. I was surprised that I was actually learning how my
computer
worked, how to follow back to the beginning the issues that were coming up. If you are looking for not only a
computer
repair
, but also someone who is willing to work with you to make sure it doesn't happen again. Harry is urge guy. What a blessing!
Details: PC • Desktop • Troubleshooting needed to determine issue • Remotely (phone or internet) • My home, venue, etc.
·
Hired on Thumbtack
Hired on Thumbtack
Mr. Stein was great! He
repaired
my
computer
; going through everything and finding that my hard drive needed to be replaced. He kept me informed and explained everything as he went along. Mr. Stein is honest, professional, easy to work with and an expert at his job. I will definitely use Stein Solutions if I ever have another
computer
issue.
Details: Personal • PC laptop hard drive • At the pro's location • My home, venue, etc.
·
Hired on Thumbtack
Hired on Thumbtack
Mr Stein helped me with my network problems. He quickly found out it was my antivirus and gave me a few options if I wanted to stay with windows 8.1 or 10. Gave me thorough explanations of what was done. Now I'm upgraded to windows 10 and the few tweaks he did has my
computer
running faster then ever. Don't hesitate if you're in the fence, he will be my go to from now on. Thanks again Mr Stein.
Details: PC • Laptop • Troubleshooting needed to determine issue • Remotely (phone or internet) • My home, venue, etc.
·
Hired on Thumbtack
Hired on Thumbtack
Although Mr. Stein could not
repair
my laptop he went above and beyond my expectations. He helped me find someone else who could, looked up possible fix's, and gave me a lot of just general information to help me understand exactly what was going on! If another problem should occurs I definitely would feel more comfortable asking Mr.Stein if he could help before looking for someone else!
Details: PC • Desktop • Troubleshooting needed to determine issue • At the pro's location • Remotely (phone or internet) • My home, venue, etc.
Credentials
Background Check
Harry Stein
FAQs
What should the customer know about your pricing (e.g., discounts, fees)?

My price is a flat fee (parts are sold at my cost) and includes interview for constructing a forensic timeline, performance tuning, malware/virus removal, uninstalling unnecessary applications, reducing committed RAM memory footprint, security checkup, manual inspections (scheduled tasks, services, event logs, indexing, etc., resource monitoring), system integrity checks, memory and disk diagnosis, network troubleshooting (DNS, latency, congestion, network retransmissions, speedtest), full documentation on all of the above results and full mentoring on how the customer got in trouble and how to prevent the issue(s) from re-occurring. I also freely offer advise on any topic. To my competitors: you are being totally disingenuous and serving up mediocrity if you honestly believe you can walk up to a customer computer (or remote in) and get this work done properly in anything less than *4* hours. You are scamming them. Period. Plain and simple. This means YOU! How do I know this? Because I have had to clean up after almost all of you, with hundreds of customers. I can count on two hands the number of Thumbtack professionals across the country I have respect for. They all have a 4.9 or 5.0 average. They don't have multiple 1-star and 2-star reviews. Almost all 5s. They don't charge $50 to $100 for a password reset but freely recommend the customer go to Best Buy and get it done for $29. See my reviews. There is only one way to do the job, and that is to do it right and do it ethically and not charge a nickel if you don't fix the problem. I have bad news for novice technicians: IT TAKES TIME TO DO THINGS RIGHT. For my future customers: don't believe a word anyone says when they tell you otherwise.

What is your typical process for working with a new customer?

Every new customer is a new experience. We speak for 15 to 30 minutes and I describe how things will go in the best and worst case and then I remote in and begin to go through my extensive checklist mentioned earlier. I do this over the course of as many hours and perhaps days as necessary -- always working around the customer schedule and respecting their sense of urgency and/or time pressures. I either work alone or with the customer on the phone: it's always their choice (some love to learn; others can be overwhelmed). At the end, I need to review my documentation to show them the results and make any recommendations about how they should manage their computer going forward.

What education and/or training do you have that relates to your work?

I read endless articles from the top security experts across the country and am continuously evaluating third-party tools and observing in amazement how little they can do to stop the onslaught of malware. However, these companies (Norton, Symantec, Avast, Kaspersky, AVG, TrendMicro) are most appreciated as they are a perfect complement to an educated computer user. I have a Bachelor's Degree double majoring in Computer Science and Mathematics at the University of Pittsburgh where I grew up (however I have been a 25+ year resident in my home in Texas).