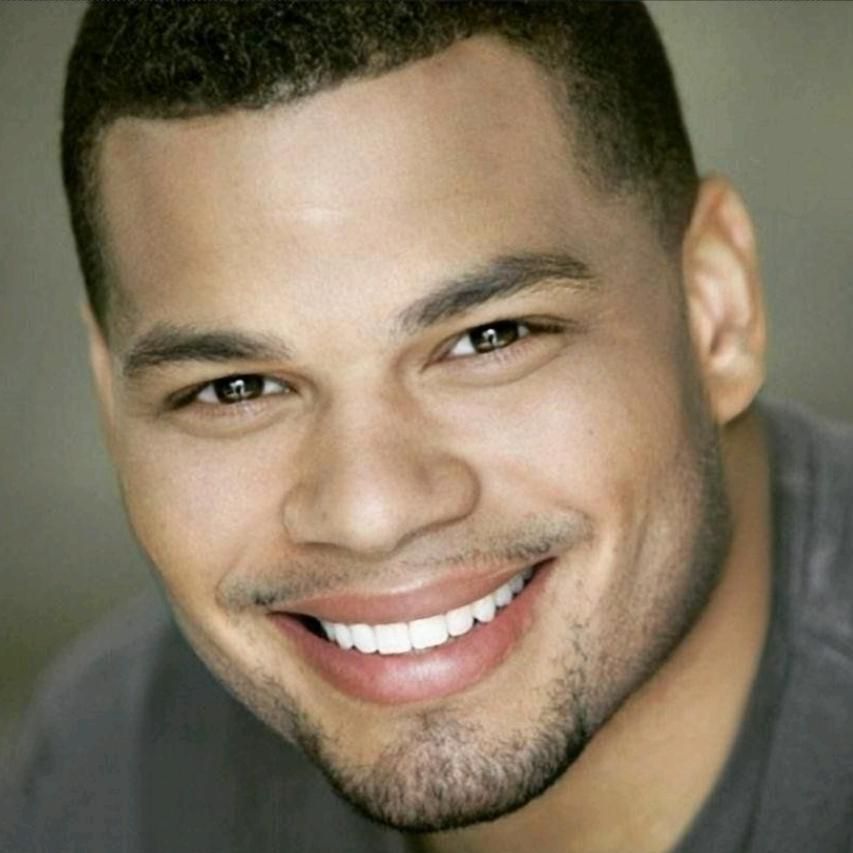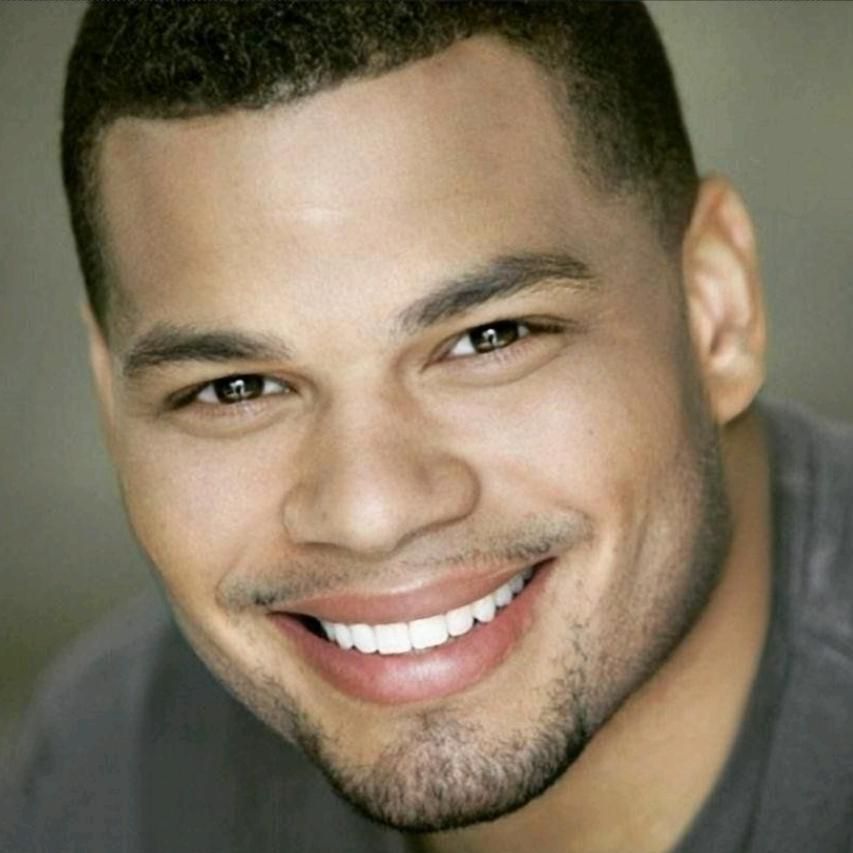 Dr. Clinton Bullock, Ed.D., CPC
---
It's free, with no obligation to book
Introduction:
𝐀𝐬 𝐬𝐞𝐞𝐧 𝐨𝐧 𝐍𝐁𝐂, 𝐂𝐁𝐒, 𝐅𝐎𝐗, 𝐚𝐧𝐝 𝐭𝐡𝐞 𝐉𝐨𝐬𝐞𝐩𝐡 𝐁𝐨𝐧𝐧𝐞𝐫 𝐒𝐡𝐨𝐰, 𝐃𝐫. 𝐂𝐥𝐢𝐧𝐭𝐨𝐧 𝐁𝐮𝐥𝐥𝐨𝐜𝐤 𝐢𝐬 𝐩𝐚𝐬𝐬𝐢𝐨𝐧𝐚𝐭𝐞 𝐚𝐛𝐨𝐮𝐭 𝐞𝐦𝐩𝐨𝐰𝐞𝐫𝐢𝐧𝐠 𝐢𝐧𝐝𝐢𝐯𝐢𝐝𝐮𝐚𝐥𝐬 𝐬𝐨 𝐭𝐡𝐚𝐭 𝐭𝐡𝐞𝐲 𝐦𝐚𝐲 𝐥𝐢𝐯𝐞 𝐚 𝐩𝐫𝐨𝐟𝐞𝐬𝐬𝐢𝐨𝐧𝐚𝐥𝐥𝐲 𝐬𝐮𝐜𝐜𝐞𝐬𝐬𝐟𝐮𝐥 𝐚𝐧𝐝 𝐩𝐞𝐫𝐬𝐨𝐧𝐚𝐥𝐥𝐲 𝐟𝐮𝐥𝐟𝐢𝐥𝐥𝐞𝐝 𝐥𝐢𝐟𝐞. Dr. Bullock has dedicated his life to assisting individuals in overcoming obstacles, achieving their personal and professional goals, and creating the lives that they ideally wish to lead. From Europe to Asia to North and South America, through his teaching, counseling, and administrative experiences, Dr. Bullock has witnessed the ways in which anxiety, depression, and limiting self-beliefs prevent the best of us from achieving our truest potential, and thusly, remain trapped in a vicious cycle that exacerbates these depressive and anxious states. Through an individualized and strategic game plan, Dr. Bullock can assist you in taking the necessary steps to overcome negative and hindering thoughts and emotions to create your best life. 𝐂𝐨𝐚𝐜𝐡𝐢𝐧𝐠 𝐏𝐚𝐜𝐤𝐚𝐠𝐞𝐬: 1) The Breakdown consists of a three-month, individual program that is designed to identify and assess triggers that bring on bouts of anxiety and depression. This program will empower and provide you with the tools to gain clarity and remain disciplined and focused in acquiring the exact life that you wish to have within one year of the beginning of this session. 2) The Breakthrough represents a six-month, individual program that includes all of the elements of the Breakdown, and establishes a basis for complete, long-term, positive paradigm shifting. This program has been established for those who wish to restructure their whole life so that they may advance in the most efficient of ways to realize their personal and professional objectives. The Breakthrough will assist in the development of a game-changing plan that will identify limiting beliefs, develop weekly plans to overcome said beliefs, and reinforce positive and efficient patterns of behavior that achieve the goals in question. *𝐌𝐞𝐝𝐢𝐜𝐚𝐥/𝐩𝐫𝐢𝐯𝐚𝐭𝐞 𝐢𝐧𝐬𝐮𝐫𝐚𝐧𝐜𝐞 𝐢𝐬 𝐧𝐨𝐭 𝐚𝐜𝐜𝐞𝐩𝐭𝐞𝐝.* 𝐅𝐫𝐞𝐞 𝐒𝐞𝐬𝐬𝐢𝐨𝐧: 𝐀𝐥𝐥 𝐧𝐞𝐰 𝐜𝐥𝐢𝐞𝐧𝐭𝐬 𝐫𝐞𝐜𝐞𝐢𝐯𝐞 𝐚 𝐜𝐨𝐦𝐩𝐥𝐢𝐦𝐞𝐧𝐭𝐚𝐫𝐲, 𝟐𝟎-𝐦𝐢𝐧𝐮𝐭𝐞 𝐜𝐨𝐧𝐬𝐮𝐥𝐭𝐚𝐭𝐢𝐨𝐧. *𝐃𝐫. 𝐁𝐮𝐥𝐥𝐨𝐜𝐤 𝐝𝐨𝐞𝐬 𝐧𝐨𝐭 𝐜𝐨𝐚𝐜𝐡/𝐜𝐨𝐮𝐧𝐬𝐞𝐥 𝐦𝐢𝐧𝐨𝐫𝐬.* ________________________________________ 𝐑𝐞𝐬𝐮𝐦𝐞 𝐖𝐫𝐢𝐭𝐢𝐧𝐠 𝐚𝐧𝐝 𝐂𝐨𝐯𝐞𝐫 𝐋𝐞𝐭𝐭𝐞𝐫: Dr. Bullock has assisted in the acquisition of hundreds of jobs for job/internship seekers on five continents. He is quite skilled with respect to the art of employment acquisition and resume building. He has sat on various hiring boards and served as an admissions officer and career counselor in the higher education realm. He also served as an English professor for the Department of Defense. Clinton Bullock Coaching uses established techniques, such as the applicant tracking system/key word optimization, that increase your probability of getting interviewed and hired. 𝐓𝐡𝐞 𝐑𝐞𝐬𝐮𝐦𝐞 𝐏𝐫𝐨𝐜𝐞𝐬𝐬: 1. Send us your current resume. 2. We respond with an immediate plan of action within 24 hours. If you do not have a resume, please email us the following information: *Work history (employer, year, title, duties, location) *Job/industry you are interested in applying for (examples of job titles and/or specific postings would be ideal) *Your education (school, year of graduation, degree, and field of study) *Personal info (full name, e-mail, phone number) *Misc information (special training, certifications, languages, volunteerism, tech skills, etc.) 3. You confirm. 4. You'll be sent a draft in 2-3 business days. Under normal circumstances, resumes are complete within 5 business days. 5. You may contact us with any questions or edits. 𝐑𝐞𝐬𝐮𝐦𝐞 𝐅𝐥𝐚𝐭 𝐑𝐚𝐭𝐞: $𝟏𝟓𝟎 𝐓𝐡𝐞 𝐂𝐨𝐯𝐞𝐫 𝐋𝐞𝐭𝐭𝐞𝐫 𝐏𝐫𝐨𝐜𝐞𝐬𝐬: Once your resume is complete, a cover letter will be drafted up for you within 3 days that emphasizes your professional strengths so that you acquire the job and the career that you want. 𝐂𝐨𝐯𝐞𝐫 𝐋𝐞𝐭𝐭𝐞𝐫 𝐅𝐥𝐚𝐭 𝐑𝐚𝐭𝐞: $𝟏𝟎𝟎 𝐑𝐞𝐬𝐮𝐦𝐞 & 𝐂𝐨𝐯𝐞𝐫 𝐋𝐞𝐭𝐭𝐞𝐫 𝐅𝐥𝐚𝐭 𝐑𝐚𝐭𝐞: $𝟐𝟐𝟓
Photos and Videos
14 photos
Reviews
Customers rated this pro highly for professionalism, responsiveness, and work quality.
Exceptional 5.0
37 reviews
Read reviews that mention:
---
Life Coaching
Dr. Bullock have been all in since I seeked a
life
coach
and signed up. He is very clear on his instructions and will definitely tailor a plan to your personal goals. I will highly recommend Dr. Bullock whoever is seeking to live there best
life
now and not later, in the present moment. Thanks Dr. Bullock!
Therapy and Counseling
I have thoroughly enjoyed my time with Dr. Bullock and would definitely recommend him to anyone looking for any sort of
coaching
or help. I met him when my
life
felt like it was in shambles, and through his
coaching
and advice he has helped me come up with a master plan week by week to conquer and achieve. His
coaching
approach is refreshing, honest and fair, regardless of the circumstances that you come to him with. I have learned and grown so much more than I was prepared to and/or was hoping for! Even though some of the methods have frustrated me at times, I always manage to leave our sessions with a smile on my face feeling determined to accomplish the goals we have set. 10/10! 🙂
Life Coaching
My work with Dr. Bullock has been very positive and extremely productive. I appreciate the quality of his work and feel that he has given me tools to use for
life
! My sessions with Dr. Bullock has created a great outlook for me! I would strongly recommend Dr. Bullock's
life
coaching
services!
Therapy and Counseling
This is/was my first experience with a
life
coach
/therapist. Being transparent, I was skeptical and slow to open up. However, Dr. Bullock was very welcoming, relatable and honest. Which allowed me to let down my guard and share areas of my
life
that required professional experience and assistance. I am thoroughly satisfied with our sessions and would recommend to my peers or others that are seeking a neutral perspective.
I interviewed a few
life
coaches
before I made the decision to hire Dr. Bullock. Hiring Dr. Bullock was the best decision I ever made. Not only is he responsive, attentive, and professional, he is also very encouraging. Since working with Dr. Bullock my stress level has decreased, I am sleeping better, and I lost 14-lbs. I really appreciate the fact that he holds me accountable and helps me set realistic goals. If you are looking for a high quality, action oriented
life
coach
, hire Dr. Bullock. Your mind, body, and soul will thank you! Forever grateful, Denise
Credentials
Background Check
Clinton Bullock
FAQs
What should the customer know about your pricing (e.g., discounts, fees)?

𝐂𝐞𝐫𝐭𝐢𝐟𝐢𝐞𝐝 𝐏𝐫𝐨𝐟𝐞𝐬𝐬𝐢𝐨𝐧𝐚𝐥 𝐋𝐢𝐟𝐞 𝐚𝐧𝐝 𝐂𝐚𝐫𝐞𝐞𝐫 𝐂𝐨𝐚𝐜𝐡𝐢𝐧𝐠: 𝐂𝐨𝐚𝐜𝐡𝐢𝐧𝐠 𝐏𝐚𝐜𝐤𝐚𝐠𝐞𝐬: 𝟏 𝐌𝐨𝐧𝐭𝐡 𝟑 𝐌𝐨𝐧𝐭𝐡𝐬 𝟔 𝐌𝐨𝐧𝐭𝐡𝐬 𝐏𝐚𝐲𝐦𝐞𝐧𝐭𝐬 𝐦𝐚𝐲 𝐛𝐞 𝐬𝐩𝐥𝐢𝐭 𝐟𝐨𝐫 𝐲𝐨𝐮𝐫 𝐜𝐨𝐧𝐯𝐞𝐧𝐢𝐞𝐧𝐜𝐞. 𝐌𝐞𝐝𝐢𝐜𝐚𝐥/𝐩𝐫𝐢𝐯𝐚𝐭𝐞 𝐢𝐧𝐬𝐮𝐫𝐚𝐧𝐜𝐞 𝐢𝐬 𝐧𝐨𝐭 𝐚𝐜𝐜𝐞𝐩𝐭𝐞𝐝. 𝐅𝐫𝐞𝐞 𝐒𝐞𝐬𝐬𝐢𝐨𝐧: 𝐀𝐥𝐥 𝐧𝐞𝐰 𝐜𝐥𝐢𝐞𝐧𝐭𝐬 𝐫𝐞𝐜𝐞𝐢𝐯𝐞 𝐚 𝐜𝐨𝐦𝐩𝐥𝐢𝐦𝐞𝐧𝐭𝐚𝐫𝐲, 𝟐𝟎-𝐦𝐢𝐧𝐮𝐭𝐞 𝐜𝐨𝐧𝐬𝐮𝐥𝐭𝐚𝐭𝐢𝐨𝐧. ____________________________________________ 𝐑𝐞𝐬𝐮𝐦𝐞 𝐖𝐫𝐢𝐭𝐢𝐧𝐠: Resume turnaround is 3-5 business days, which includes formats in PDF and Word. 𝐑𝐞𝐬𝐮𝐦𝐞 𝐅𝐥𝐚𝐭 𝐑𝐚𝐭𝐞: $𝟏𝟓𝟎 𝐂𝐨𝐯𝐞𝐫 𝐋𝐞𝐭𝐭𝐞𝐫: $𝟕𝟓 (𝐰𝐡𝐞𝐧 𝐚𝐝𝐝𝐞𝐝 𝐭𝐨 𝐫𝐞𝐬𝐮𝐦𝐞 𝐬𝐞𝐫𝐯𝐢𝐜𝐞𝐬) 𝐂𝐨𝐯𝐞𝐫 𝐋𝐞𝐭𝐭𝐞𝐫 𝐎𝐧𝐥𝐲 = $𝟏𝟎𝟎 𝐋𝐢𝐧𝐤𝐞𝐝𝐈𝐧 𝐏𝐫𝐨𝐟𝐢𝐥𝐞 𝐂𝐫𝐞𝐚𝐭𝐢𝐨𝐧/𝐔𝐩𝐝𝐚𝐭𝐞 = $𝟓𝟎 (𝐰𝐡𝐞𝐧 𝐚𝐝𝐝𝐞𝐝 𝐭𝐨 𝐫𝐞𝐬𝐮𝐦𝐞 𝐬𝐞𝐫𝐯𝐢𝐜𝐞𝐬) 𝐋𝐢𝐧𝐤𝐞𝐝𝐈𝐧 𝐏𝐫𝐨𝐟𝐢𝐥𝐞 𝐎𝐧𝐥𝐲 = $𝟏𝟎𝟎 𝟐𝟒-𝐇𝐨𝐮𝐫 𝐄𝐱𝐩𝐫𝐞𝐬𝐬 𝐑𝐞𝐬𝐮𝐦𝐞 𝐃𝐞𝐥𝐢𝐯𝐞𝐫𝐲 = $𝟐𝟓𝟎 𝐂𝐨𝐯𝐞𝐫 𝐋𝐞𝐭𝐭𝐞𝐫 & 𝐑𝐞𝐬𝐮𝐦𝐞 = $𝟐𝟐𝟓 𝐃𝐢𝐬𝐜𝐨𝐮𝐧𝐭𝐬: 𝟐𝟎% 𝐨𝐟𝐟 𝐟𝐨𝐫 𝐫𝐞𝐩𝐞𝐚𝐭 𝐜𝐮𝐬𝐭𝐨𝐦𝐞𝐫𝐬

What is your typical process for working with a new customer?

𝐂𝐞𝐫𝐭𝐢𝐟𝐢𝐞𝐝 𝐏𝐫𝐨𝐟𝐞𝐬𝐬𝐢𝐨𝐧𝐚𝐥 𝐋𝐢𝐟𝐞 𝐚𝐧𝐝 𝐂𝐚𝐫𝐞𝐞𝐫 𝐂𝐨𝐚𝐜𝐡𝐢𝐧𝐠: New clients will receive a 20-minute consultation to make sure that there's a "fit" and to understand the type of service needed so that a customized and strategic plan may be created to realize the objectives in question. ____________________________________________ 𝐓𝐡𝐞 𝐑𝐞𝐬𝐮𝐦𝐞 𝐖𝐫𝐢𝐭𝐢𝐧𝐠 𝐏𝐫𝐨𝐜𝐞𝐬𝐬: 1. Send us your current resume. 2. We respond with an immediate plan of action within 24 hours. If you do not have a resume, please email us the following information: *Work history (employer, year, title, duties, location) *Job/industry you are interested in applying for (examples of job titles and/or specific postings would be ideal) *Your education (school, year of graduation, degree, and field of study) *Personal info (full name, e-mail, phone number) *Misc information (special training, certifications, languages, volunteerism, tech skills, etc.) 3. You confirm. 4. You'll be sent a draft in 2-3 business days. Under normal circumstances, resumes are complete within 5 business days. 5. You may contact us with any questions or edits.

What education and/or training do you have that relates to your work?

*Doctor of Education: Organizational Change & Leadership (University of Southern California) *​Certified Professional Life Coach (International Coach Federation) *Landmark Worldwide Alumnus (Landmark Worldwide) *Former professor for the Department of Defense *20 Years of Experience *Master of Professional Studies in the Psychology of Leadership (Pennsylvania State University) *Higher education hiring board member *Higher education admissions officer *Military and higher education career counselor