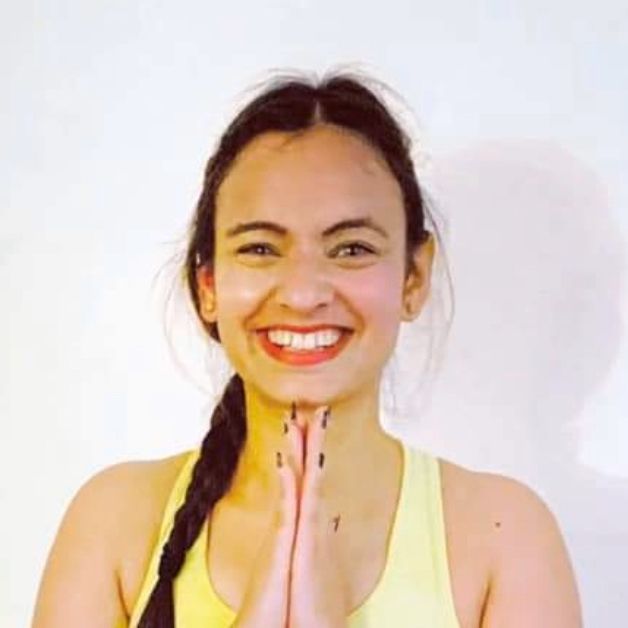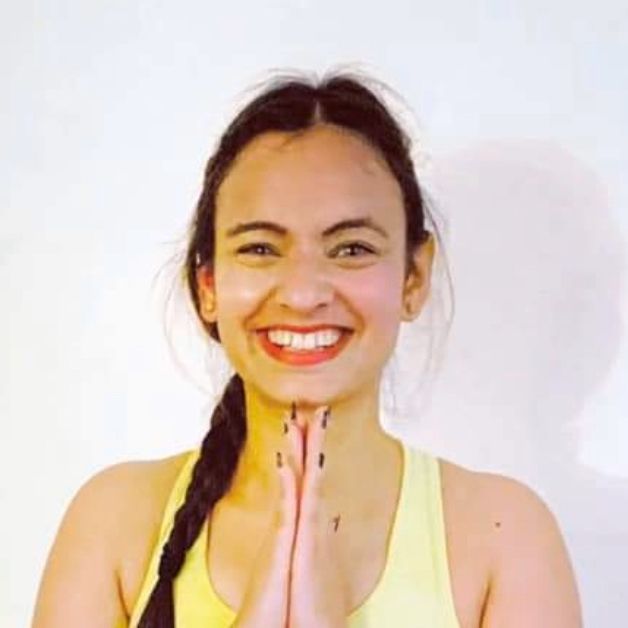 Yoga Lovers in bay area by Nisha Sharma
Introduction:
Update: I am currently at my annual yoga retreat. There is no time slot available in May. As per my schedule you can book session for June in advance. There are few Morning/Evening time slots left for June. You can email for business retreats, Corporate wellness program, Conferences, Bachelorette Yoga and one on one session via my web page. I started my yoga journey "unity of mind, body, and consciousness" 15-20 years ago. I am passionate yoga teacher studied Post graduation, Master's in Yogic Science Integrative medicine through a detailed academic conceptual framework through research-based education from premiere Yoga Universities in India and accepted as a Yoga Therapist with All India Medical Institute of Science. I work as a Yoga teacher in San Francisco Bay Area. Yoga Therapist/ teacher: Centre of Integrative Medicine. Read:🧘‍♀️teacher bio in details 👇 Yoga is biggest part of my life. I also work as an independent researcher to pursue phd in Yogic science Integrative medicine. I am qualified to guide students to attain Yoga Instructor certificate training (200/500 hrs certification level) and would be grateful to teach and guide students to begin their yoga journey with me in traditional modern blend style which encourages physical, mental and emotional relaxation by meditation. Traditional Yogic styles will helps to reduce anxiety and stress by reducing the cortisol level and enhancing the alpha brain wave by mindfulness practice. Traditional styles of yogic practices makes the body stable and calms the mind, balances the functions of the neuroendocrine system, thereby enhances the immune system. What is Yoga: yoga is all about oneness, experience of oneness, feeling of harmony. Samatvam Yoga Uchyate" Yoga is balanced state of the body and mind. yoga which is much deeper than what we understand not limited to physical postures. Yoga is a cure for the mind to become perfectly steady and peaceful. Why Yoga: Yoga is to maintain equilibrium of the mind in any situation. This equanimity of mind is the ultimate objective of yoga. Research has shown that every thought in the mind affects the brain, nervous system and all other organs in the body. Negative thoughts and emotions disturb the balance of the nervous system and all other organs. This is the cause of all diseases of the body and mind, so control of the mind is essential for physical and mental health. Events: Bachelorette yoga, yoga at the beach, Corporate wellness program, Anniversary couple yoga, birthday special event, Conference yoga event/chair yoga, Therapeutic yoga modification to manage or combat the level of health medical condition, Corporate Yoga and meditation (10 minutes short mindfulness meditation break during the meeting). In person yoga sessions and Live virtual remote via zoom, google sessions are available for Yoga and Guided mindfulness meditation. I travel for corporate leadership yoga retreats and yoga events. Personalised session: Yoga plan routines that incorporate the traditional style Hatha Yoga/ Vinyasa/Iyengar/Ashtanga/Vivekananda mix Style etc. you want deep stretches, Slow Flow, faster paced flows with and repetitive movements which can help you to work towards your goal. Each class will be tailored exactly to choice of yours unique Yoga style, goals, needs and body. There are so many different types of yoga out there, whether you want a more physically demanding class or an easy, relaxing, meditative class. With each style a bit different from the others, you'll find variations depending on your level. Let me guide you to understand the basics. Hatha yoga: Sanskrit term "hatha" is an umbrella term for all physical postures of yoga. Hatha yoga classes are best for beginners since they are usually paced slower than other yoga styles. Hatha classes today are a classic approach to breathing and yogic practice. If you are brand-new to yoga, hatha yoga is a great entry point to the practice. In the hatha yoga simply refers to all the other styles of yoga (ashtanga, Iyengar, etc.) that are grounded in a physical practice. The physical-based yoga is the most popular and has numerous styles. However, there are other branches of yoga such as kriya, raja, and karma yoga that are separate from the physical-based yoga practice. Vinyasa means: Many Styles of yoga can also be considered vinyasa flows such as ashtanga, power yoga, and prana. In vinyasa , the movement is coordinated with your breath and movement to flow from one pose to another. Vinyasa styles can vary depending on the teacher, and there can be many types of poses in different sequences. I teach an alignment-based mix style of vinyasa, Hatha, Astanga and Iyengar new flows every time, but I also like to hold some of the poses a bit longer after warming up. Iyengar Style: This style focuses on alignment as well as detailed and precise movements. In an Iyengar class, students perform a variety of postures while controlling the breath. Iyengar Style Generally, poses are held for a long time while adjusting the minutiae of the pose. Iyengar relies heavily on props to help students perfect their form and go deeper into poses in a safe manner. Although you won't jump around, you will definitely get a workout and feel incredibly open and relaxed after an Iyengar class. This style is really great for people with injuries who need to work slowly and methodically. Ashtanga yoga: you can practice this form of yoga together at your own pace—it's expected of you to know the series. Vinyasa yoga stems from ashtanga as the flowing style linking breath to movement. Vinyasa yoga stems from ashtanga as the flowing style linking breath to movement involves a very physically demanding sequence of postures, so this style of yoga is definitely not for the beginner. It takes an experienced yogi to really love it. Bikram Yoga style : The sequence includes a series of 26 basic postures, with each one performed twice. Many of these poses are focused on proper alignment. Teacher Bio: I earned a Postgraduate and Master's Degree in Yogic Science (Integrative Medicine) from an accredited one of the prestigious premiere Yoga Universities in India. I got accepted as a Yoga Therapist at the All India Institute of Medical Science. I've been studying and practicing Yoga, meditation techniques, its philosophies as an expert and independent yoga researcher teacher which will help me to begin pursue P.hd in Yogic science. Teacher Journey: I started my yoga journey "unity of mind, body, and consciousness" 15-20 years ago introduced by my family. Yog is not just a physical exercise, it's a simple way of living a healthy life, it is a lifestyle. Yoga is a holistic and integral science of life dealing with the physical, mental, emotional, and spiritual health of the individual and society. It is a way of life that provides a rare opportunity to leave the madness of the world behind and attain inner peace. Yoga is the original mind-body medicine and is one of the greatest treasures of the unique Indian cultural heritage. At Present, I am studying alternative Natural system of medicine known or translated as Science of Life "sister science of Yoga". Yoga deals with the harmonizing of mind, body, and soul while the Life of science takes care of the person's both physical and mental wellbeing through the means of diet and lifestyle changes. Both the discipline of yoga and The Science of Life and Longevity focused on being in tune with your bodies and utilizing the healing power of nature to get the best results. The state where the physical body, senses, mind, and soul are integrated. So you see that whether you are talking about yoga or knowledge of life, it is a state of unity — or complete integration of mind, body, and consciousness — that is the goal. Yoga literally means "union" or "to join" in Sanskrit. It has the same root that gives rise to the English word "yoke," as in "to yoke together," and refers to the union of body, mind, and soul. Yoga helps the mind become stronger by connecting the mind with the Self, the Atma. I have been working as a corporate yoga and mindfulness meditation teacher. As an experienced practitioner, my goal has been to help your body and mind connect. Situated in the Mountain View San Francisco Bay Area, I incorporate a variety of traditional practices in movement, breath, and mindfulness meditation to help each student practice their own unique form. Today, I am fortunate enough to share all that I've learned with you. Age Group: Gen Z 9 – 24 (Virtual Classes due to their hectic school schedule) Millennials 25 – 40 (Virtual/In person) Gen X 41 – 56 (Virtual/In Person) Boomers II 57 - 66 (Virtual/ In Person) Physical benefits of Yoga: The purpose of yoga is to build strength, awareness, and harmony in both the mind and body. Yoga can also lower blood pressure and reduce insomnia. The relaxation techniques incorporated in yoga can lessen chronic pain, such as lower back pain, upper back pain, neck-shoulder pain, arthritis, headaches, and carpal tunnel syndrome. It can also lower blood pressure and reduce insomnia. It is a great way to get in tune with your body and your inner self. Physical benefits of Yoga: A deep mind-body connection that activates your brain's natural power and empowers you to achieve your goals. It can positively influence the condition of your brain. Improve your physical strength and flexibility Increased muscle strength and tone Improved respiration, energy, and vitality Maintaining a balanced metabolism Weight reduction Cardio and circulatory health Improved athletic performance Protection from injury Strengthen your immune system Better align your body Improve your sleep Enhance your focus and creativity Mental benefits of Yoga: Aside from the physical benefits, one of the best benefits of yoga is how it helps a person manage stress, which is known to have devastating effects on the body and mind. Stress can reveal itself in many ways, including back or neck pain, sleeping problems, headaches, drug abuse, and an inability to concentrate, Yoga can be very effective in developing coping skills and reaching a more positive outlook on life. I love to see people laugh and put a smile on their faces. Anytime I'm doing that I'm just happy. Yogic Science believes that your physical well-being resorts to your emotional wellbeing. Yoga is all about embracing your life and helping in maintaining a balance in your mind, body, and your inner consciousness for a healthy, peaceful and happy life. Yoga's incorporation of meditation and breathing can help improve a person's mental well-being. Regular yoga practice creates mental clarity and calmness; increases body awareness; relieves chronic stress patterns; relaxes the mind; centers attention, and sharpens concentration and self-awareness. I believe in living a life filled with joy and gratitude. These feelings inform and guide my teaching and practice, which is focused on helping my students better connect to themselves and their surroundings. I am passionate about sharing my love of yoga, healing Meditation, and teaching with an authentic and fun approach. I had a personal liking for yoga and meditation since my school days. I have been practicing yoga and meditation for years and I am extremely dedicated to creating a nurturing and safe environment for students to support inward focus and exploration of the body, mind, and spirit for students of all levels. While working as a Yoga and meditation teacher I was responsible for learning and implementing the curriculum and working with the students both as a group and on a one-on-one basis. This experience has honed my physical ability to demonstrate the various positions and techniques and it has also sharpened my knowledge of them. I am also very much a people person and therefore I am quite comfortable working with the public. I love practicing yoga and meditation which has made me energetic, calm, and enthusiastic. I bring the same positive energy to my class. ​ I possess sound knowledge about yoga movements such as asanas and Healing Meditation techniques. Moreover, I am well versed in the relaxation and breathing methodologies and their principles. Breathing and Meditation can help improve a person's mental well-being. Healing Meditation: Healing Breathing meditation and relaxation methods are especially good for people first learning to meditate. For beginners, Quieting the mind for long periods is more difficult than it looks, carve out 10 to 20 minutes a day at first. All you'll need is a quiet space where you won't be disturbed. Healing Meditation can help reduce anxiety. II Healing Meditation III Healing Guided Meditation IV Healing Images Therapeutic Yoga: People struggling with chronic pain or other medical conditions can use healing meditation to feel better in body and spirit. Regular yoga and meditation can help relieve stress, improve your ability to focus, and lead to a better understanding of your own thought patterns and processes. Meditation helps to enhance creativity, reduce chronic pain, treat headaches and even improve athletic performance. Goal: The ultimate goal of both yoga and the Science of life is to help you in becoming your healthier and more balanced version of yourself. We are healthy when our mind, body, and soul are in unison and we are in perfect harmony with our environment and the practice of yoga helps you to attain that. My classes will be dynamic, focused, energetic, calm, joyful, compassionate, and humorous. Book a class now and start leading a healthier lifestyle. Are you ready to make a positive change in your lifestyle? It's time for Yoga and meditation.
Payment methods
Apple Pay, Cash, Check, Credit card, Google Pay, PayPal, Venmo, Zelle
Currently a top pro
Top Pros are among the highest-rated, most popular professionals on Thumbtack.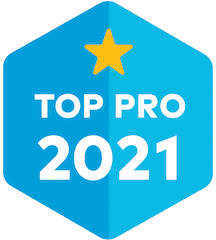 Current Top Pro
Featured Projects
81 photos
Reviews
Customers rated this pro highly for responsiveness, professionalism, and work quality.
Exceptional 5.0
12 reviews
Read reviews that mention:
---
·
Hired on Thumbtack
Hired on Thumbtack
Nisha is awesome. She goes out of her way to provide outstanding individualized yoga guidance and
instruction
for her students. She took the time and interest in putting together a great yoga routine that will keep me motivated, progressing and reaching my goals at my own pace, as a beginner. Nisha has a deep understanding and knowledge of all aspects of yoga that can help stay healthy in mind, body and spirit. I can't thank Nisha enough for being a part of my journey, step-by-step, and looking forward to much more yoga ahead!
Details: 1 student (one-on-one with instructor) • 51 - 60 years old • No yoga preference • Beginner • Increased flexibility • General fitness (e.g., weight loss, toning) • Relaxation • My home, venue, etc.
Yoga Lovers in bay area by Nisha Sharma's reply
Travis, I am truly grateful for your kind words. Thank you so much for taking the time to write. 🙏🏻
·
Hired on Thumbtack
Hired on Thumbtack
I contacted Nisha to lead a yoga practice during my best friend's bachelorette weekend. She was super easy to work with, and took all of our experience and skill level into consideration. She was super prompt, changed during the practice when we were feeling a little too challenged (we were all stiff from a night out the evening prior), and made us all feel so comfortable. Nisha is the sweetest, and I loved getting to work with her. I would absolutely recommend her for group or solo practice. Thank you again!
Details: 9 students • 23 - 30 years old • 31 - 40 years old • No yoga preference • Beginner • Meditation • Relaxation • My home, venue, etc.
Yoga Lovers in bay area by Nisha Sharma's reply
Alex, Thank you so much for taking the time to write. I am truly grateful for your kind words. 🥰
·
Hired on Thumbtack
Hired on Thumbtack
Nisha was helpful with providing me information regarding her services. She was professional and prompt with responding to my questions.
Details: 6 students • 41 - 50 years old • 51 - 60 years old • Hatha Yoga • No experience • Relaxation • Meditation • My home, venue, etc.
Yoga Lovers in bay area by Nisha Sharma's reply
Karina, Wishing you a day filled with happiness and a year filled with joy. I am truly grateful for your kind words. 💐Thank you so much for taking the time to write. :)
·
Hired on Thumbtack
Hired on Thumbtack
She responded to my inquiry fast and was personable as well as professional. We ended up going a different route because of COVID safety issues but we could tell she would have been a terrific choice for my daughter and her husband, whom I was gifting the yoga session! I will definitely contact her in the future.
Details: 2 students • 31 - 40 years old • No yoga preference • Advanced • Meditation • Relaxation • My home, venue, etc.
Yoga Lovers in bay area by Nisha Sharma's reply
Lee, I am truly grateful for your kind words. 💐Thank you so much for taking the time to write. I appreciate your time. 🙏🏻
·
Hired on Thumbtack
Hired on Thumbtack
Nisha goes above and beyond to understand my health goals and crafting an individualized program that will help me. Her method is to motivate the student to get in a regular routine. She explains the significance of breathing, mindfulness and relaxation in such simple terms. I love working with Nisha as my partner in the health journey. Highly recommend.
Details: 2 students • 41 - 50 years old • Vinyasa Yoga • Beginner • Help with injury/pain • Relaxation • My home, venue, etc.
Yoga Lovers in bay area by Nisha Sharma's reply
Your kind words warmed my heart. I am truly grateful for your words, Dolly. You're an amazing person.🌸 Thank you so much for taking the time to write...💐
Credentials
Background Check
Nisha Sharma
FAQs
What should the customer know about your pricing (e.g., discounts, fees)?

185 for one on one session. I provide remote session and in-person yoga session travel time cost will be added as per the location. Group session retreats cost based on number of attendees includes travel Corporate Leadership Yoga retreats Bachelorette yoga retreat Anniversary, birthday special event Corporate Yoga and meditation Corporate wellness program Conference yoga event/ chair yoga Therapeutic yoga

What is your typical process for working with a new customer?

I schedule a call/chat to know more about their level in yoga. You should know that yoga encourages us to take one step after the other deeper within; to get aware of our identification with external aspects of life; to become unattached by these aspects and to eventually find this inner place of peace. This place, which is beyond temporary anchors; which is the source of all energy and creativity in life.

What education and/or training do you have that relates to your work?

Master Degree in Yogic Science Post Graduate in Yogic Science Accepted as a Yoga Therapist with All India Institute of Medical Science National Yoga – Present Affiliated to Asian Yoga Federation of India Yoga - All India Inter Sports University Championship Yoga Health & Wellness Certificate National Yoga - 41ST National Yoga Championship India Selected Inter Sports University Championship Gold Medal – First Position Yoga Championship India Bronze Medal Delhi State Yoga Championship Recognized By Championship India Gold Medal Delhi State Yoga Championship Recognized By Indian Olympic Association India Gold Medal