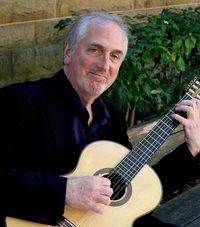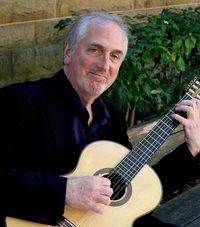 ---
Interested musical styles
It's free with no obligation to hire
Introduction:
Ed is a working music professional who has been teaching private lessons in both guitar and voice at Gryphon Stringed Instruments for over 35 years, making it the longest anyone has been on Gryphon's private lesson teaching staff. With his many years of experience, he provides knowledge of all aspects of guitar and vocal techniques that few can match, plus an affinity for teaching students at any level of ability. Ed offers guitar lessons. Ed teaches a broad spectrum of musical styles, and plays nylon-string, steel-string acoustic, and electric guitars. Here's a listing of what he offers in guitar instruction: * Jazz Guitar: This includes everything from playing simple swing chords for song accompaniment to be-bop, modern mainstream jazz, and Brazilian jazz. Ed has transcribed and arranged literally hundreds of songs in these styles and has developed excellent materials that deal with soloing over chord changes and jazz theory. * Acoustic Guitar Stylings (beginning through advanced): This includes basic folk guitar, country blues, bluegrass, contemporary pop, rock and country, and classic rock repertoire for acoustic guitar. Ed has a wealth of written materials in each of these genres. * Classical Guitar (beginning through advanced): He has a repertoire ranging from Renaissance, Baroque, and Classical period composers to the great works of Spanish and Latin-American composers of the 19th and 20th centuries. * Electric Blues and Rock Guitar: He specializes in the styles of blues masters such as B.B. King and rock and blues stylists such as The Beatles, Clapton, Hendrix, and Santana. Ed offers lessons for beginners. For students who are brand new to guitar, Ed likes to take an approach from two angles: * getting the student started with basic chord fingerings and very easy songs * introducing the student to reading music, starting by learning the notes in the first position (first four frets) Ed offers voice instruction. He is as highly regarded for his vocal talents as he is for his guitar prowess. He has developed a proven method for teaching voice that really helps to remove the mystery of vocal technique and help people overcome the barriers that are often associated with singing. The musical styles and repertoire that Ed offers to voice students include jazz, rhythm and blues, folk, and rock. He also teaches harmony singing (a favorite of his). Ed offers group classes on Monday nights during the fall, winter, and spring. These are eight-week courses focusing on specific styles such as Brazilian guitar, acoustic rock, acoustic blues, jazz repertoire, etc. He also offers occasional one-day workshops on Saturdays. Check back frequently for new listings of Saturday workshops.
Specialties
Interested musical styles
Rock, 

Blues, 

Country, 

Folk, 

Jazz, 

Classical
Reviews
Min W.

Guitar Lessons (for adults)

Great experience on the first lesson! Very professional and help me get rid of some bad guitar-playing habits. Feel like I will be learning a lot from him.

Merlin L.

Guitar Lessons (for adults)

Kelly C.

back in the early 90's, I took lots of lessons at Gryphon from various instructors, and what Ed taught me back then has probably had the greatest influence on my guitar playing to this day. He is brilliant at writing arrangements for guitar, everything from ragtime to rock to classical. Don't pass up the opportunity to learn from Ed. He will help you to improve (on guitar or in voice lessons) at a good pace that doesn't make you sick of the instrument--you'll absolutely look forward to your next lesson! The Bay Area is fortunate to have him still teaching after all these years.

Albert G.

I've been taking weekly lessons on the acoustic guitar with Ed for over 4 years. I began with no previous experience with a musical instrument and couldn't even read a musical scale. Under Ed's steady, low-keyed guidance I learned the basics and have made real progress in playing my guitar. I am now working (in the classical direction) on short pieces by Bach & Handel & Vivaldi and (in the folk direction) on "Closer Walk" and an beautiful arrangement of "A Balm in Gilead" that Ed did for me. Ed is of course a very accomplished professional guitarist and vocalist, as his performances and recordings show. And what he brings to he brings to his teaching is years of experience, a thorough and loving knowledge of his instrument, and an openness and responsiveness to all kinds of music. I look forward to playing more and better.

Ciara A.

Guitar Lessons (for adults)

Taken 3 lessons so far and Ed is wonderful! He's patient and really good at picking up on your skill level and working with it.
FAQs
What advice would you give a customer looking to hire a provider in your area of work?

Customers looking for guitar and voice instruction should note the number of years experience I have, as well as a high rate of satisfaction.