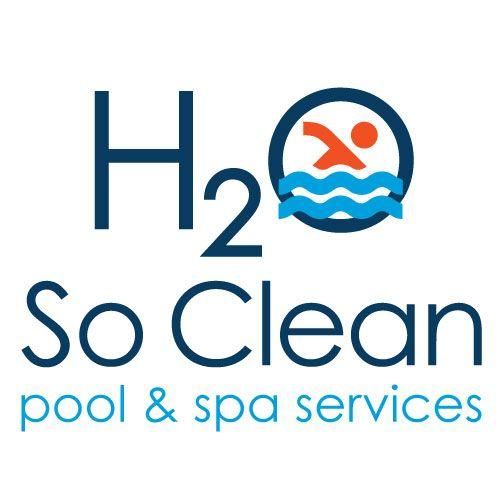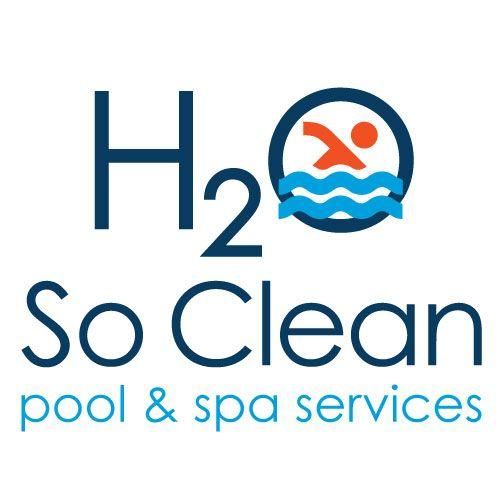 H2O So Clean Pool & Spa Services
---
Sorry this pro can't do your job, but we know other pros who can.
Introduction:
H2O So Clean Pool & Spa Services provides exceptional service, repairs and installs for your pool, spa, and/or fountain at a fair price. We service Carmel Valley and surrounding neighborhoods. We offer a free, no-obligation consultation which includes: -Full service of your pool, spa, and/or fountain* -13-factor pool water analysis -45-point equipment check -System efficiency evaluation *Does not include green-to-clean service We believe in: -Keeping your water crystal clear while utilizing as few chemicals as possible. -Minimizing downtime and unnecessary repairs through proactive preventative maintenance. -Running your system as efficiently as possible to preserve the life of your equipment and reduce energy expenses.
Featured Projects
3 photos
Reviews
Customers rated this pro highly for work quality, professionalism, and responsiveness.
Exceptional 5.0
11 reviews
Read reviews that mention:
---
I was having issues with my pool and I was searching for quotes for replacing the entire filter element cluster assembly. I received many quotes from the numerous pool pros online, but Daniel was the only one who provided a free, no-obligation consultation. He stated that usually not all the parts require replacing on the assembly and that he could take a look for free and make sure I only spend money on what needed replacing. I agreed to the free, no-obligation consultation and on the scheduled day of his visit he was on time and even texted that he was on the way before-hand. Upon meeting Daniel, he was very professional, friendly and was wearing a mask following the current coronavirus regulations. He then proceeded to check my filter element cluster assembly and he was right! I did not need to replace the entire assembly which saved me a lot of money! He then proceeded to inspect my entire pool,
spa
, lights, electrical, heater, solar and filtration system for free all the while sharing his in-depth knowledge of useful pool
maintenance
tips/tricks. Since I do my own basic pool
maintenance
, I could tell he was very knowledgeable and all the advice he provided was genuine which showed how much he enjoyed helping his customers. Throughout the process I never felt like he was trying to upsell me on anything and would only focus on anything that was truly broken to provide prices. In regard to prices, the prices he provided for parts and labor are extremely competitive, but the best factor is that you know you're getting the best quality parts from Daniel and don't have to risk getting bad quality parts from an unknown or non-reputable online seller. If you're searching for a genuine, honest family-man, friendly, knowledgeable, pool/spa professional then stop your search right now and contact Daniel for a free no-obligation consultation on your pool/
spa
system. You have nothing to lose except gain more in-depth knowledge about your pool/spa system from a true expert and be able to ensure it is maintained properly so that all the associated parts work efficiently and last longer.
I originally hired Daniel to install the new water heater and I was so impressed with his thorough knowledge, honest assessment and up-front competitive pricing that I got him to fix several other items such as fixing Pentair easy touch upgrade, addition of the Pentair screenlogic interface, replacing pool and
spa
lights and the water temp sensor, installing an automated timer on the pool refill valve and other miscellaneous items. There is a good reason why Daniel gets 5 star ratings. He is prompt (I called him on Thursday at 4 PM and he was in my backyard to install the heater at 7:30 am next day!), has in depth knowledge of every pool equipment in the market place as well as how the water chemistry can impact the life of the pool system and the overall pool experience, during the 3 days he did various tasks on my pool, I was fully informed about when he will show up, what needed to be done, how long it will take, what possible options exist and how much each option will cost, what I could defer and what couldn't wait (and why) and so on... Daniel is a perfectionist with a highly methodical approach at solving complex pool system issues. My Pool automation system was in a terrible shape. Daniel did an outstanding job fixing it all with a cost optimal solution without pushing me to purchase unnecessary parts. He went above and beyond by labeling all of the piping and valves in my pool system, neatly organizing all of the hanging wires and thoroughly testing and retesting every functionality / feature on my pool. His detailed itemized bill / invoice is another example of his attention to the detail. Nothing is left ambiguous! Rare to find such professionalism! Finally, what I also loved about Daniel is the empathy he exhibited. I told him that I had promised my daughter that she could use
spa
on Friday evening (the day heater was getting installed.) While the heater got installed quickly, we ran into several issues with the control system and Daniel had to leave for other jobs to finish that day. Daniel finished other jobs and came back in the evening just to fix things enough to get the
spa
going which myself and my daughter really appreciated. He returned on Monday to fix rest of the things. I had heater installation quotes from multiple other vendors and can vouch for the fact that Daniel's price was the best! Add to that the fact that Daniel does such a thorough and high quality work, there is no reason to look anywhere else if you are looking for any pool equipment repair, installation or upgrade. Thank you Daniel for doing an absolutely wonderful job in getting my pool back in shape!
I contacted H2O So
Clean
Pool and
Spa
Services in October as my pool heater did not seem to be working. Daniel came out and was kind enough to show me that there was no issue with my heater. He also showed me how to use it. I greatly appreciated Daniel's honesty, as if he had told me it needed parts or to be replaced, I would not have known any Several months later when I decided to upgrade my old heater, pump, and filter I contacted H2O So Clean Pool and Spa Services again. Daniel responded quickly with a quote for these items that was very competitive. He provided a detailed summary of my options and answered all of my questions promptly. I requested that Daniel come out to inspect everything and discuss any additional charges that might be necessary. Daniel came out and looked over everything and identified a couple additional items that might need to be addressed. I ultimately selected H2O So
Clean
Pool and
Spa
Services to do the work as their pricing and service was excellent. I wound up needing one more minor item replaced, and avoided a more major one as Daniel was able to make everything work without it. He even took care of a few smaller items for me - remounting my time clock, re-securing my electrical connections, and replacing some electrical connectors that had broken - as a courtesy. When he was all done he vacuumed up after himself, labeled everything with stickers, explained how the system operated to me, and made some videos for me for reference. I was very pleased with the work and will use Daniel and H2O So
Clean
Pool and
Spa
Services when I am able to upgrade to full automation for the pool and
spa
and any future needs.
I contacted H2O So
Clean
Pool and
Spa
Services as we were looking for a new pool service provider. Daniel came out promptly and during his free, no-obligation consultation he discussed with me his findings, taking time to offer me a detailed explanation of everything that needed attention, potential upgrades I might be interested in, and answer all of my questions. He sent a detailed summary of his visit along with quotes on everything following his visit. He also provided a referral for ongoing service as we were a bit off his route, one for having some tile design (dolphins and a ball at the bottom of my pool) removed, and one for child safety fencing as we are expecting. Ultimately we had Daniel: Install something for our skimmer called a Vac-mate so that the water on top could get cleaned as well as the pool cleaner working to clean the bottom of the pool. Apparently the pool cleaner was taking up all the power from the pump and this device splits the pump power in two so that some is devoted to cleaning the top of the pool. Replace a broken pool cleaner hose that was sucking in air and damaging the pump. Repair a couple leaks on the system that were costing us money in lost water. Clear a clog at our spillway. There was a bunch of debris and even a dead rodent in there, which was kindly removed. A CO2 tank was used to clear everything out! Upgrade our time clock to an automation panel that enabled me to control the heater,
spa
jets, pool heating, pool
cleaner
, spillway, and schedules from the convenience of my phone. When Daniel first came, he mentioned that our pool heater had been on the entire day, which came as an unpleasant surprise! I had been very frustrated with having everything operate manually, so I am very happy with this new system Daniel installed. He also installed a communication cable that was missing - apparently whoever installed the new pump just kept it - so that the pump could communicate properly with the new automation panel. Troubleshoot and repair our spa light. A prior pool repair person had tried to troubleshoot the lights, and ripped up the end of the cord connecting the spa light to power and thus disabled it. The spa light had to be completely removed and then completely reinstalled to get it working. A less scrupulous provider might have just charged us for a whole new light, so I appreciated Daniel's honesty. He explained that he thought it would be prudent to first try to uninstall it and re-installing it before just replacing it. This saved me $360! Attempt to replace our pool light. Daniel and his colleagues spent about four hours trying to get the old one out and the new one in. Apparently sometimes the conduit the light cord runs through gets pinched or smashed when the ground moves and makes it impossible to get the cord through. Daniel even showed me a piece of conduit he had cut out at another client's property when their landscaper had dug up the ground to expose it so it could be repaired. He showed me using a light cord how hard it was to push it through so that I could understand, as just standing above the pool it was difficult to visualize. I'm having Daniel and his colleague come back this week to make one more go at it. I definitely understand that not everything is under his control, but I can see how determined they are to make it happen for me, having put so many hours into it, getting completely submerged into my pool even though it's below 60º!, and bringing out all sorts of tools to try and make it happen. I really can't fault them at this juncture if it's one of the 1-2% he says winds up being problematic, but I'm hopeful they can make it happen. I'm sure no one else would have put this much effort into it, let alone gotten head deep into my freezing pool! Daniel also labeled all our equipment with stickers that say what everything is and indicate the flow of the water, programmed everything to save electricity, wear and tear on our system, and keep the pool clean, and patched a hole in our heater as a courtesy since we had him do all the other work for us. If you are looking for pool repairs or installs from a thorough, honest, done at a great price, look no further than Daniel and H2O So
Clean
Pool and
Spa
Services. I'm just sad that we were a bit outside of his service route range, but I'm sure his referral for service is going to do a great job for us.
Our pool heater was not working and I called Daniel to get a second opinion. I found Daniel and the reviews here accurate. He showed up on time with his team member. I appreciate the amount of time he spent inspecting our pool and checking everything with much detail. His knowledge of pool and pool systems was very helpful. He pointed a few things that needed attention, he also provided recommendations that I found helpful. Daniel and his team are professionals. They
cleaned
up after their work and took all the trash with them. He even hauled additional pipe trash that my other contractor left behind. His cost are very reasonable. He's a great guy and I would definitely hire him if you need pool service work.
Credentials
License
License Type: C61 / D35 – Pool and Spa Maintenance (CA)
License verified on 8/1/2020
Background Check
Daniel Schreiber