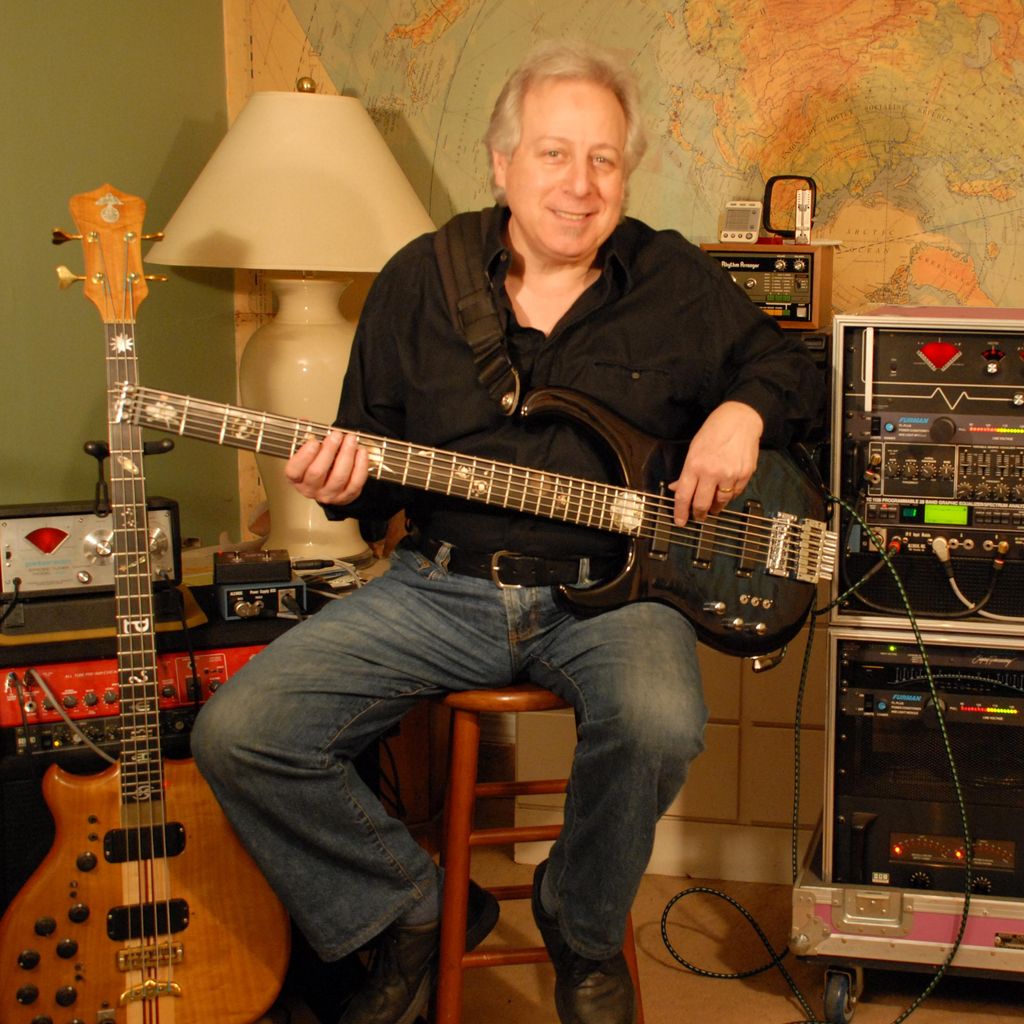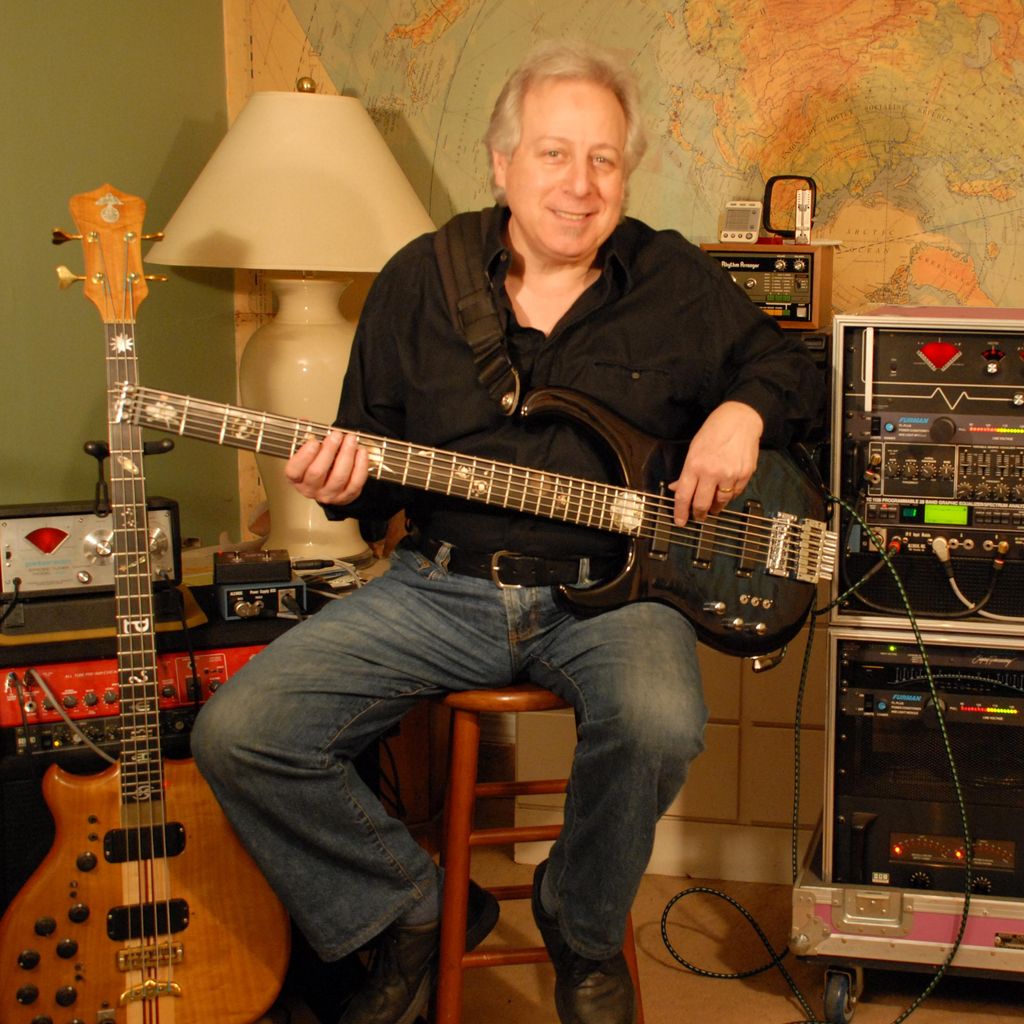 Bass Guitar Lessons with Jerry Mark
---
Interested musical styles
Responds in about 4 hours
Introduction:
I offer private lessons on the four, five, or six-string electric bass or the acoustic bass guitar. Do you want to play bass in a band? Are you already in a band and want to play better? If you are a beginning through semi-pro player of any age who wants to get more from your music, let me give you a free lesson to show you how! I know you're out there; you know you need lessons to be a better bass player or even to start from scratch. Learn the right way. You'll be playing quicker and better before you know it. Take a leap into learning how to play the mighty, mighty bass or raising your playing to the next level. It doesn't matter if you've never played an instrument before, or if you've been plugging away for years, or maybe you've put the thing down for a few years and want to get back in the game. I've had decades of experience playing and teaching, and I can help. YOUR FIRST LESSON IS ALWAYS FREE! I offer: * Low-pressure; learn at your own pace * Convenient San Francisco location * Day and evening times available * Easy parking or public transportation * Affordable rates; monthly discount Decide that now is the time to get moving with your music. Contact me; you've got nothing to lose! Testimonial from a student: "Jerry is a great bass teacher, I would recommend him to anyone but especially to people like myself who started off self-taught and want to expand their skills. He shows his genuine love of the instrument as well as a love for all kinds of music, and combines the two while connecting the different aspects of bass playing. You get bass lessons AND a music appreciation course." -Xavior Breff, Dance Party Boys
Overview
6 similar jobs done near you
Payment methods
Cash, Check, PayPal, Venmo
Featured Projects
2 photos
Specialties
Interested musical styles
Reviews
Customers rated this pro highly for work quality, professionalism, and value.
Read reviews that mention:
---
Bass Guitar Lessons (for adults)
About Jerry: Jerry knows bass. He knows technique, he knows theory, he knows gear, he knows music history (past and present). Most importantly, he knows how students learn bass and thus he is able to tell you what you need to know and what to practice in oder to improve. My Experience: Jerry immediately found the holes in my technique and gave me a few
lessons
in
bass
theory that I hadn't already figured out by trial-and-error and applying theory from other instruments. He gave me exercises to work on to improve my chops and get my playing to a higher technical level. He taught me about the intricacies of the
bass
instrument and the gear associated in creating
bass
tone. He gave me songs and bass players to listen to and play along to in order to get the basslines I wrote sounding more mature and appropriate for the style/genre of their songs. And all the while he would immerse me in the culture of bass. Turning me on to the history of the instrument, the evolution of how it has been played through the years, the different styles of playing and how they fit into each genre, and of course the great players of the past and present. His body of knowledge around bass is just staggering. About Me: I'd been playing bass for fun for about 10 years at jams and also for about 6 months in an americana band. I'm also a serious keys player and know my music theory solid. Then I started playing bass in a funk/soul band with more technical players and realized I needed to develop some serious chops to keep up. I chose Jerry because he wasn't a
guitar
-player teaching
bass
, he's a died-in-the-wool
bass
player who had been teaching for years. I wanted a specialist, not someone who was going to teach me basic theory.
Bass Guitar Lessons
Jerry was very charismatic and knowledgeable about
bass
guitar
. I've played
guitar
for a few years and recently picked up a used
bass
, and I took several
lessons
with Jerry to explore the fundamentals of
bass
playing. He quickly pointed out some problems in the way I played coming from
guitar
and pushed me to improve so I could play better and help protect myself from injuries. He also worked with me to improve the feel of my bass playing, that hard-to-describe quality that clearly separates a good player from a weak one. I'm glad I found Jerry and he got me on the right path!
Bass Guitar Lessons (for adults)
Jerry is full of knowledge of music in general,
bass
technical chops, and history. Perfect
lessons
to begin learning the
bass
. Thanks!
Bass Guitar Lessons (for children or teenagers)
Have enjoyed our two
lessons
so far. Jerry is very knowledgeable and makes it fun and interesting. He's able to hold the attention of my 8 yr-old son (a total beginner) for the entire hour, and I get a lot of out of the instruction as well!
About a year ago, I got the hare-brained idea that it might be fun to take up a new hobby, namely electric bass. I had never held one, let alone made a note with one. But I liked the challenge of learning to play an instrument in an ensemble, figuring the worst thing that would happen would be that I hated it and would have to find something else to do with my limited spare time. And I thought it would be pretty cool to be able to start from nothing and end up being able to figure out how songs go and actually play in a band. I found Jerry's ad online and responded, letting him know I was an absolute green beginner, that I wasn't young and that I didn't even own a
bass
. And was totally impressed with the thoughtful and thorough response I received from him, which was the first of many thorough and thoughtful responses he has given me over the 10 months I've been taking weekly
lessons
. I took Jerry up on his free
lesson
offer, and he hung one of his
basses
on me and got me to make some notes so I could get a rudimentary feel for the instrument. Then we talked a lot about what all I would need to buy, and the choice of deciding to go left or right (I am left-handed but went right because I didn't want to wait for a Lefty version of the bass I wanted). A few thoughts about what I've learned/am learning from Jerry: He gave me invaluable guidance in purchasing a first instrument, steering me away from oddball choices and major music retailers, and I ended up with an axe I love to pick up and an amp that complements it (yeah, a few other items, too). When I feel I need something new (i.e. a stand, a gig bag, a recording device, etc), he shares his opinions and sources for acquiring items reliably and at reasonable cost. He emphasizes technique and exercises, but got me started on real songs that illustrated the concepts I was learning early on, so I was actually playing music sooner than I thought I would be... and that was pretty exciting! In short, Jerry makes the work worth it. He covers theory to the extent that it can help me navigate the instrument and help me figure out songs I want to play. Sometimes I wonder how I got so far in life without learning more about what makes music work, because it is fascinating. He gives pointers and evaluations that are fair and helpful and does not teach down to me. One of my biggest fears in searching for a teacher was ending up with one who would give me material that was dull or too pedestrian, or would stop challenging me when I got frustrated with my abilities. Or was a jerk when I couldn't play something perfectly right off the bat.There are many things I am still learning, but I work on lots of different songs, some of which are more difficult for me than others. Some that were nearly impossible for me a few months back are now sounding OK. Jerry pushes me when he thinks I am ready to try more, but takes me back to the basics of technique or theory when I seem to be floundering. I don't consider learning to play the bass a sprint...it's a marathon. I could not possibly hope to master it in the 10 months I've been learning. Jerry's been able to bring me this far in less than a year; I'll keep going, because it's already enjoyable to play along with songs that I've heard on the radio or are part of my musical library. It will be really trippy when (with a big of luck) I'm playing in a band.
Credentials
Background Check
Edward Mark
FAQs
What advice would you give a customer looking to hire a provider in your area of work?

There are a few bass teachers around, and I urge you to look around. That's why I offer a free first lesson without any obligation. You can find out what lessons are like and even if you've never played before you can get a good sense of the work and the massive amount of joy that is the payoff!