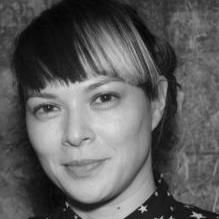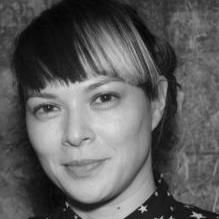 Native Japanese & French (& Latin) Language Coach
---
It's free with no obligation to hire
Introduction:
I have been teaching languages since 2000. I started tutoring in Switzerland and Japan, and have been teaching Japanese, French and Latin in the Bay Area since 2014. I work with adults of all levels (from 20 years and up). I have experience with one-on-one lessons, online lessons, and schoolroom classes. I teach from an hour and up, for weekly consistent scheduling. My rate is $75/hr, and for groups of two people $100/hr. I was born and raised in Switzerland. Because my father is Swiss and my mother is Japanese, I have spoken French and Japanese since childhood. As a youth, I spent summers in Japan with extended family. While I was an undergraduate student, I worked as a French teacher for foreign students at école Lémania in Switzerland, and also as a Latin tutor to junior and high school students for 2 years. At the University of Geneva in Switzerland, I earned a "Licence es Lettres," equivalent to a Bachelor of Arts degree, in Japanese, ancient Roman history, and Latin. After graduating, I moved to Tokyo to pursue a doctorate in ancient Japanese grammar at the University of Tokyo. However, I left the doctorate program after two years when I found a greater calling in Tokyo's fashion world. In Japan, I worked as a PR fashion manager for a variety of European brands including Giuseppe Zanotti Designs, and as a contributing writer for Time Out Tokyo. I still also work as an interpreter (Japanese-French-English) with Japanese department stores and import company during European fashion events, and go back to Japan and Europe regularly for work. I recently worked for the inflight magazine of the Japanese airline company ANA as a coordinator and interpreter for their San Francisco issues. I am also a cultural consultant and travel curator. Hired as a Japanese cultural expert, I worked with Airbnb to help them curate their promotional tour of Tokyo for their new Experiences services. My language clients are predominantly professionals looking to improve their fluency and cultural knowledge for their work. Japanese-language students range from IT managers seeking fluency in Japanese social media, lawyers needing coaching with business language and manners, to artists who exhibit shows in Japan, and more. I help them develop a deeper understanding and appreciation of the infinite nuances specific to the Japanese language and culture. For French-language students, I have taught to students from UC Berkeley, International Baccalaureate, Piedmont high school, and more. I helped them understand French grammar and literature better, and pass their tests and exams. I love teaching and teaming up with my students to help them achieve their goals. It's fulfilling to watch their personal progress. I adjust every lesson to my students' requests and needs. I like to collaboratively decide on what learning materials work best and regularly update my personal educational library. While I use various materials I have picked up internationally, I am always open to using my students' preferred materials. Let's take your language skills to the next level! ***My rate is $75 per hour. I teach from an hour and up, for weekly consistent scheduling. ***LOCATIONS: Public spaces only. I currently teach only on these 2 locations: San Francisco (Mission District), Oakland Lake Merritt. ***Please note my cancellation policy: to cancel a session, contact me by text 48 hours or more before your lesson; if you do so, I won't charge you and will do my best to accommodate your rescheduling request. If you contact me less than 48 hours before your lesson, I will charge you in full. A rescheduled session is subject to the above cancellation policy, too. ***Late policy: clients are expected to pay the full session rate from the original booking time, no matter how late they are. Please contact as soon as you know when you are going to be late.
Overview
Hired 8 times

Background checked
Payment methods
Cash, Paypal, Venmo
Reviews
Customers rated this pro highly for

value

,

punctuality

, and

professionalism

.
Exceptional 5.0
10 reviews
Read reviews that mention:
Marlowe

From my first meeting with Yuki, I knew I liked her. I haven't learned another language in a long time, and unlike when I have learned romance languages (French and Italian), learning Japanese is an entirely new ballgame. Throughout our lessons together, Yuki has been patient, thoughtful, and has worked with me on improving my Japanese skills in a unique way. Unlike the traditional classroom or other online-based lessons, working with Yuki is entirely hands on. She pushes me to do the most with my time and learning ability while balancing the knowledge that learning a new language is difficult. Polite when correcting mistakes, and allowing for me to correct my own mishaps, she pushes my learning further so I better understand the language. That, along with her cultural know-how and willingness to discuss different topics while sticking to the lesson at hand, makes her an excellent language teacher. I have nothing but glowing things to say about Yuki, and could easily go on. If you are looking to learn Japanese, Frech, or Latin, she is absolutely the person you should work with.

James S.

Yuki is professional teacher who is very good at helping a student navigate an unfamiliar language step by step. The tone of the lessons can be quite casual if you want and she is happy to alternate between grammar explanations and conversation practice depending on what you need or feel like doing that day. As a self-taught student, it is especially good to get interesting conversation practice each week. After each lesson, she sends detailed notes that include grammar and vocabulary that arose during the session. During lockdown, lessons with Yuki have become the highlight of my week.

Tom T.

Yuki is a brilliant and wonderful teacher of languages (French, Japanese, Latin). I have recommended her to friends of all ages. She teaches students from middle school to middle age and beyond. She makes language learning interesting and fun. She's excellent at motivating students. I've studied French weekly with Yuki for two years. I look forward to our lessons. Yuki is a tremendously gifted teacher. She's native fluent in French, Japanese and English. She also teaches Latin which she also knows well. Because she knows so many languages, she understands the deeper ways to learn languages. She always comes prepared, is punctual and very kind. She also knows the culture and history behind these languages. I studied Latin in high school and college, and we've discussed Latin in addition to our French studies. I lived and worked in Asia for many years and I enjoy discussing Japanese culture and history with Yuki (in French!). Our studies have included intensive grammar review, speaking and listening as well as reading and translating classic texts. I am no longer as student but seek to learn a new language. Yuki is excellent with adult learners like myself. She also is excellent with students seeking help for school acceleration and improvement. Yuki is a wonderful human being and a tremendously talented teacher. If you want to learn Japanese, French or Latin, she's the absolute best.

Andrew G.

Precise, knowledgeable, prepared, dependable, Y-san is an excellent Japanese tutor for the serious student. Highly recommended.

Christine H.

I studied French with Yuki for about 5 months and really enjoyed the experience. The only reason I am not continuing with her is because I'm moving to France! I appreciated that she corrected my mistakes, even if small, so I would learn the correct way and not form bad habits. It helped a lot because there were some mistakes I had made a million times before but no one had stopped me to let me know until Yuki. For example, we would start our sessions with her reviewing our text exchanges to explain a mistake I made, and as we had conversation she would fix me as I went and also write it down on a piece of paper for me to take with me after the session. The concepts she taught me were always accompanied by exercises which I started during session and completed on my own to review for the next session. She was very clear, patient, understanding, supportive - which was very motivating. She also was able to intuit/pinpoint some areas of improvement for me (conversation) so we started dedicating time in each session to just practice speaking. I've had teachers before who only taught grammar and no conversation, so while I understood the language in my mind, I had a very hard time speaking (which is the whole point of learning a language)! Above all, I really enjoyed her as a person as well. She was really kind and easy to get along with, and shared her own experiences with language which was really validating. Before working with her, I was more in the mindset that I needed to wait for a teacher to show me something. However, in working with her I became more confident and empowered to explore the language on my own. I highly recommend her and am so thankful for her help.
FAQs
How did you get started doing this type of work?

I started teaching by chance. When I was at University of Geneva, I taught French at Ecole Lemania to foreign students as a side job. I learned that I really enjoyed teaching, and ever since I have continued tutoring and coaching. I'm also a grammar nerd, so I love answering to students' questions, who sometime make me realize new grammar angles. I have taught to class rooms, but I decided to teach private lessons (or groups of 2) only, because it allows me to adjust my lessons to each student's needs. This makes every lesson exciting for me too, because they are all different and I don't have to stick to a textbook only. My lessons are 100% tailor-made for my students, so I enjoy preparing each lesson. I am always researching new materials, new ways to structure my lessons.

Describe a recent project you are fond of. How long did it take?

I worked as an interpreter and cultural consultant for a TV show on Vice media for their Japan episode. Working with such a creative team was inspiring and I'm excited to keep working with people like this. I also worked with Airbnb to promote their new Experiences service. Hired as a Japanese cultural expert, I helped them curate and co-host their promotional tour of Tokyo.

What advice would you give a customer looking to hire a provider in your area of work?

As you try to find the right tutor, ask yourself these questions. 1. Do you get a good feeling from your teacher? 2. Does your teacher enjoy teaching? 3. Are your teacher's explanations easy to follow? 4. Is your teacher listening to your feedback and requests? 5. Does your teacher motivate you and keep track of your progress? 6. Are you pushed enough by your teacher? 7. Do you feel your teacher is adapting every lesson to your particular needs?