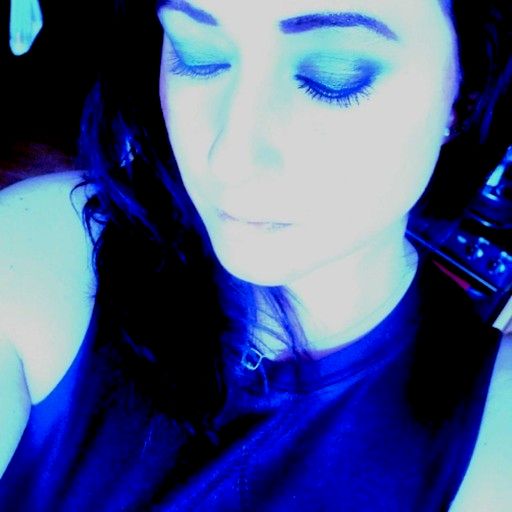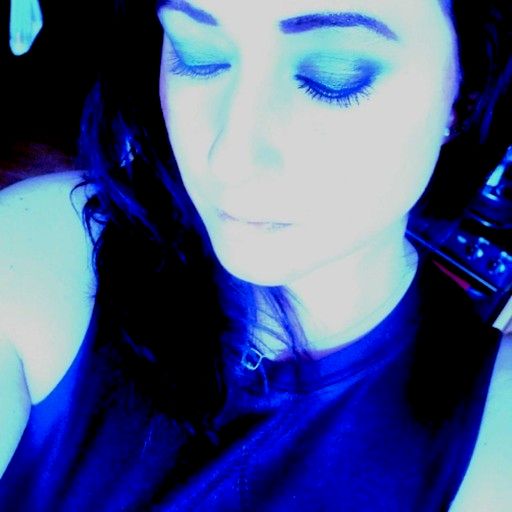 Awake-Mediumship, Guidance, Intuitive Readings
---
Previous therapy or counseling experience
Coach background preference
Introduction:
💫🌠Spiritual Healing and Life Coaching🌠💫 I offer guidance and insight into many situations that stop us in our tracks in life. Sometimes negative energies, pain, grief, fear and more create spiritual blocks that actually block the path ahead in our soul's journey. These blocks when left alone will eventually manifest into troubles in every area of our world. When block are present we may not see them, but we also can't see what's in front of them or much light coming in. Everything becomes confusing and unclear and it can consume us if we allow. I can help identify any spiritual blockages and help you learn how to truly let go of anything that may be blocking the light, happiest and abundance that lie in the path ahead. I strive to lead my clients to clarity, perspective, purpose and personal growth. Please reach out if you feel connected. 🔮🤲Psychic Services🤲🔮 My gifts provide guidance and messages that are meant for you right now. I connect with energies intuitively and receive answers, messages, and insight through your energy, spirit guides and spirits of those who have passed on.. Mediumship and Intuitive Energy Readings are my specialties. I may read Tarot to give guidance on career, life path, goals, family, growth, general readings, awakenings, soul path or a question you may have. I am a skilled Pendulum reader and may use it as a tool in your reading for validation or clarification of what I feel. Most of my readings however, are done intuitively based only on what your energies and guides are telling me.. I am very in tune with Chakras and I can identify spiritual blockages. Maybe we need to clear them and give you the tools you may need to move forward. My strong empathic abilities allow me to connect. I also have extensive professional experience in online business and management. I have been using and developing my unique gifts for the past 10 years. I connect best by speaking to clients through chat. I am able to give specific guidance as well on career, relationships, life path, goals, family, growth, general readings, awakenings, soul path or a question you may have. Just Ask! 🙋‍♀️Who Am I❓ Let's see, I am a Pisces♓! I am a Mommy👩‍👧. I'm the 100% the REAL deal ladies and gentlemen, so please do not treat me like a scam artist. I am honest, I am genuine, I am patient, I know my worth, I will not paint pretty pictures or tell you anything other than what I see, I am incapable of judgement as I am fully awake, I am different, I am open, I am real, I am serious about what I do, I am blessed to be able to do it, and I am here, whenever you decide to reach out to me. I truly found my purpose in using my gifts wherever I can to help those seeking answers and guidance in their lives. i sense purpose in people. I see the beauty and the light in underneath the pain and darkness. I love helping people find their way, giving them clarity, and much needed validation. 🧲I often attract those who have gifts they don't even realize, or ones they want to explore. I am a healer, a guide, and a stop on the path to awakening for many. Are you seeking to connect with a loved one who has passed? Are you feeling a shift or transition happening in your life but aren't sure which path to take? Are you looking for purpose? Feeling Empty lost or broken? Sometimes we don't know what we are seeking or why we feel the way we do. ✍When you feel broken, lost, and nothing of 'you' seems to remain, get up and rejoice! Yes, and if you must, briefly mourn the old 'You'. OK, now dry your tears, leave all that no longer serves you behind. You must walk on now. Make your way down the path and let go of all the strings. Yes, the ones clenched so tightly in your hands they have left marks, One by One, let them go. Yes, I mean it, you are not in control of anything attached to those strings, and you never were. Let go of them all and watch them float away and fall where they were meant to. It's ok if you can't see them anymore, just let them go. Now stop, just for a moment and close your eyes. Breathe, in and out. Now, do you feel it? Exhale, relax all of your muscles, and breath slowly in and out. Allow yourself to be overcome, overwhelmed by the purest sense freedom you've ever known❤
Featured Projects
7 photos
60 mInute detailed Tarot Reading

Tarot Card Reading
Reviews
Customers rated this pro highly for professionalism, work quality, and responsiveness.
Read reviews that mention:
---
·
Hired on Thumbtack
Hired on Thumbtack
You are wonderful and I TRULY appreciate your insight and advice. It opened my eyes to many "truths" and areas of my life that need some tweaking. Today is a new beginning :) THANK YOU!
Details: Don't have prior experience • 1 person • 15 minutes • Remotely (phone or internet)
Awake-Mediumship, Guidance, Intuitive Readings's reply
Thanks Lisa that means the world to me❤
·
Hired on Thumbtack
Hired on Thumbtack
First time in a chat session. She really opened my eyes to somethings I wasn't aware of . Good read !
Details: Have prior experience • 1 person • 15 minutes • Remotely (phone or internet)
Awake-Mediumship, Guidance, Intuitive Readings's reply
Thanks Love, this means alot ❤
Victoria gave me an amazing reading when my best friend passed away. She answered so many questions and I could definitely feel my friend there. It was such an amazing life changing experience for me. She knew so many things that no one would have known.
My readings with Victoria have been truly a gift. I beyond appreciate her ability. I was given a message from my Mother when I needed it the most and I cannot … ever… repay Victoria for what she did for me. She is compassionate, caring, patient and truly cares about her work, her purpose, her clients and their struggles. Because of that reading I was able to keep my feet on the ground and carry on when I had so much uncertainty around me. You will not be disappointed, highly recommended and seriously LOVE her!
Awake-Mediumship, Guidance, Intuitive Readings's reply
Hi my love! Thank You so much for your kind words 🙏 ❤
I highly recommend!!! She connected and knew things to help heal! I have already referred her and can't wait to hear my friends experience! If there's someone you want to talk to for closure, she will definitely get you there! Love her!!!
Awake-Mediumship, Guidance, Intuitive Readings's reply
❤ Thank You Bre❤
Credentials
Background Check
Victoria Donahue