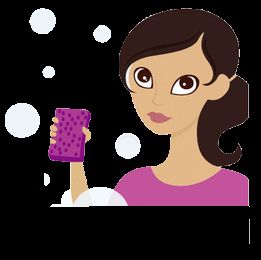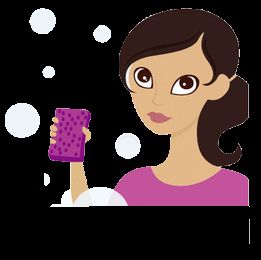 Jessie's House & Carpet Cleaning
---
Sorry this pro can't do your job, but we know other pros who can.
Introduction:
We use cleaning industry professional high quality name brand supplies. We strive to be among the top cleaning companies in NE Florida.
Featured Projects
27 photos
Reviews
Exceptional 5.0
10 reviews
---
I was caught up by surprise and did not realize how close the holidays were. My family was coming to town and my entire home was a total mess, interior and exterior. It was Sunday morning but I had some hope someone would show up. I called several companies and even called people on Craigslist, to no avail. Where were all the great cleaning service companies when I had a last minute emergency? I was beginning to lose hope when finally, searching online, I found a company that would serve my last minute cleaning needs without hesitation. Jessie's House and Carpet Cleaning is the best service I've ever hired. Called them on a Sunday at 11 a.m. and they were at my doorstep in less than an hour! I was very impressed. They did a variety of services. House cleaning, carpet cleaning, tile and grout cleaning and sealing, exterior window cleaning, and pressure washing on a Sunday! And, since they did not get to finish cleaning all the areas that same day, they came back the next morning to complete the task. They provided quality of service and exceptional customer service even during non-business hours. It does not get better than that. I hope this review helps you make an informed decision when hiring a cleaning service.
Super Cleaning Service & Outstanding Customer Service! I found Jessie's House & Carpet on Google since I needed to replace my maid because she moved away to another state. I selected several BBB accredited companies and read their reviews. I liked Jessie's because it is a local/small business and had positive reviews. After trying Jessie's, I'm totally convinced that I don't need to continue searching for a good cleaning service. They are very professional and organized, and even use sophisticated software to remind (text and email) me of my cleaning appointment and email me the invoice. I can setup the appointment, reschedule, and pay (Paypal) all from their website. The great thing about it is, I don't even need to be home and they have put me on automatic billing for my weekly services. That was exactly what I was looking for, I told them I want to sign up and forget about it. I just want to come to a clean home every Thursday. I have used them for six month now. This has been my experience, hope this helps. Thanks.
Best Cleaning Service in Jacksonville Period! We have been very privileged to have John and Jessie helped us when we moved to Jacksonville back in 2012. And basically, I coordinated with them over the email and phone and they helped us do that pre-home cleaning and carpet cleaning and then on the way when we were leaving out to Utah they came and took care of us in a very efficient, professional manner. Loved their crew, always very kind and we were very pleased with their service. So, if there is anything that you need from them, they'll take care of you. You can watch my husband's video testimonial at their website. Our experience with them has been nothing but wonderful. Thanks.
(Watch the video at: http://www.jessieshousecleaning.com/video-testimonial-jacksonville-fl.html) Jessie's: Please introduce yourself. Ann T.: Hi, I'm Ann T., I'm a long time resident of Jacksonville Florida. I've been here for about 45 years. Jessie's: How many years have you been a regular biweekly client of Jessie's House Cleaning? Ann T.: Jessie has been working with me since 2004 and still working with me and love it. Jessie's: Do you fully trust Jessie's House Cleaning enough to give us complete access to your precious home, even when you're not in town? Ann T.: I do. My husband and I often travel and Jessie is able to come in to my home during those times that I'm away and I feel completely comfortable with that. And, know that she would take care of everything. I don't need to worry about anything. Jessie's: Are you satisfied with the level of quality Jessie's House Cleaning provides? Ann T.: I am very very happy with the level of quality. I wouldn't even be using her today, if it wasn't up to par all the time. And, ever there is something that I want to discuss with her, she's very open and willing to listen and to adjust immediately, which I find really comforting. Jessie's: Do you think the service you receive is worth the price you pay? Is it fair priced? Ann T.: Very fair priced. Very fair. Jessie has been very fair with me on all things. Jessie's: Did you know or did being accredited by the Better Business Bureau influence your decision in hiring us? Ann T.: Well, when I first hired Jessie, I don't believe that was available so I wouldn't be able to answer that question. Jessie's: Jessie's House Cleaning has been in business 14 years. Does the length of time a company has been in business serves as a good indication of the company? Ann T.: Definitely think it's a good indication that people are happy and satisfied and that she's providing the work to a group of people and that they are very happy with the results they get each week as Jessie and her staff come in. Jessie's: What do you find most beneficial about our service? Ann T.: Well, I do like the fact sometimes when Jessie is not due to come to clean but I have a special problem or event coming up, that she can accommodate me and come in and help out, which is very valuable service to me. Jessie's: And, anything else you may want to share to help potential clients looking for a quality service make an informed decision? Ann T.: I think one of the things I like best is that if there is a problem, I can address it with Jessie and she comes in and takes care of it immediately. And, I think that's very important. And, the fact that she can come in when I'm not here is very comforting because I am retired so I'm out and about quite a bit and I just feel comfortable with her coming in. Jessie's: Thank you.