How much does house cleaning cost?
The national average cost of house cleaning is $40-$50 per hour, per cleaner. The total price depends on the size of the home, type of cleaning and where you live. A three-bedroom, 2,000-square-foot home costs $160-$200 to clean on average, while a one-bedroom apartment starts at $80-$110. However, the overall average cost of house cleaning is $180.
House cleaning prices:
| | |
| --- | --- |
| National total cost | $180 |
| Average cost range | $164-$200 |
| Low-end cost | $106-$130 |
| High-end cost | $300-$400 |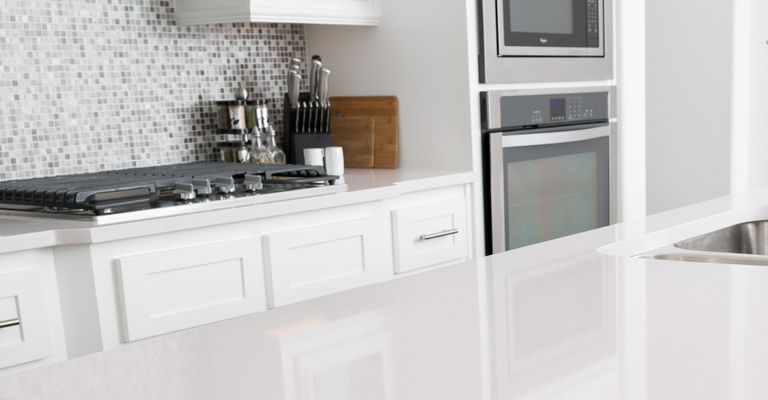 Deep cleaning, laundry, window cleaning, and move-out or event cleanup will add to the cost. Read our house cleaning pricing guide to learn how much it will cost to hire a house cleaner.
Compare prices from house cleaners near you.
What's in this house cleaning pricing guide?
Cleaning businesses and maid services charge based on square footage, price per room or price per hour. Because each job is unique, most professionals will only quote a final rate after performing a walk-through.
This allows them to give new customers a general idea of what their services will cost, based on experience and the estimated time and labor required to clean. For example, Organic Breeze Cleaning East Bay, a home cleaner in Oakland, California, offers average starting rates for three tiers of cleaning services based on level of cleanliness the customer requires:
Small home or apartment cleaning (1 bedroom, 1 bathroom) starting cost:
| | |
| --- | --- |
| Standard cleaning | $100 |
| Deep cleaning | $125 |
| Move-out cleaning | $125 |
Medium-sized home or apartment cleaning (3 bedroom, 2 bathrooms) starting cost:
| | |
| --- | --- |
| Standard cleaning | $150 |
| Deep cleaning | $175 |
| Move-out cleaning | $175 |
Get a free estimate from a great house cleaner near you.
House cleaning price per square foot
Most house cleaning companies charge by the hour or by number of bedrooms and bathrooms, but some charge by the square foot. The more square footage to be cleaned, the higher your overall costs will be. A company may charge different rates per square foot depending on the type of cleaning service they are providing.
A cleaning company in Dallas, Texas charges 5 cents per square foot for standard cleaning and 10 cents per square foot for deep cleaning. A 3,000-square-foot house would cost $150 where a deep cleaning would cost $300.
House cleaning cost per square foot:
| Home square feet | Standard cleaning cost | Deep cleaning cost |
| --- | --- | --- |
| 1,000 | $80 | $125 |
| 2,000 | $100 | $200 |
| 3,000 | $150 | $300 |
House cleaning price per bedroom
The number of bedrooms you have in your house will play a role in determining cleaning costs. If your cleaning company bases their rates on number of rooms, rather than square footage, your room count matters. Even if your place is only 800 square feet, your cleaning costs will vary depending on whether it's a studio apartment or a two-bedroom house.
Number of bedrooms can often indicate how many people live in the home and how relatively clean or dirty it might be. Usually customers want bedding changed and beds made up, which requires extra time and effort the more bedrooms there are, thus driving up your cost. If you have spare bedrooms that are not being used on a regular basis, you can negotiate with your house cleaners to vacuum and dust the rooms on a less frequent basis, thereby saving you money. Keep Cleaning in San Francisco, California, has base starting rates for their cleaning services that increase with each additional bedroom.
Here are some examples of Keep Cleaning's prices for their standard cleaning services:
House cleaning cost per bedroom (1 bathroom) starting price:
| | |
| --- | --- |
| 1 bedroom | $110 |
| 2 bedrooms | $126 |
| 3 bedrooms | $143 |
Find the right house cleaner for your project.
Number of bathrooms
Easy Clean Solutions in Kansas City estimates their prices based on number of bathrooms:
| Bedrooms | Bathrooms | Starting cost |
| --- | --- | --- |
| 1 | 1 | $100 |
| 1 | 2 | $120 |
| 2 | 1 | $110 |
| 2 | 2 | $130 |
| 2 | 3 | $150 |
A typical standard bathroom cleaning service will include sweeping, mopping, scrubbing the sink and polishing the faucet, wiping the counters, cleaning the mirror(s), scrubbing the shower or tub and polishing the faucet fixtures, and disinfecting the toilet and toilet bowl. This is why having more bathrooms in your home will usually increase the overall cleaning cost. Some cleaning companies charge more for additional bathrooms than they do for additional bedrooms.
Standard cleaning services cost based on number of bedrooms and bathrooms:
| Number of bedrooms | Number of bathrooms | Standard cleaning cost |
| --- | --- | --- |
| 1 | 1 | $100 |
| 1 | 2 | $120 |
| 2 | 1 | $110 |
| 2 | 2 | $130 |
| 2 | 3 | $150 |
On average, house cleaners charge $45-$50 per hour nationwide.
Some cleaning companies charge an hourly rate based on the number of cleaners:
| | |
| --- | --- |
| One cleaner | $20-$30/hr |
| Two cleaners | $20-$50/hr |
| Three or more cleaners | Cost varies per company |
One house cleaning service in San Francisco, California, charges an hourly rate based on the number of cleaners required for your job. For two cleaners on site, they charge $30 per hour. For one cleaner on site, they charge $20 per hour. They charge an additional $15 per room to clean windows and an additional $20 per room to clean sliding doors.
Some cleaning companies charge an hourly rate, which means the price you pay for each visit can vary with just how dirty your house is that week. Typically, house cleaning companies that do charge by the hour will provide you a walk-through before you hire them. The walk-through allows them to see the size, layout and general cleanliness of your house, and give you an estimate of what a one-time or first-time cleaning will cost as well rates for ongoing services, whether weekly, bi-monthly, or monthly. Typically their hourly rate stays the same, but the one-time or first-time cleaning will cost more because it takes more time. Your cleaning costs will usually be consistent from week to week or month to month, unless you have a particularly messy part or other unusual situation.
Search local house cleaners and check prices.
Standard cleaning: Includes sweeping, mopping, vacuuming, dusting and tidying up
Deep cleaning: Removes a deeper level of grime and dirt in the bedrooms, bathrooms, living areas and kitchen. Deep cleaning could also include refrigerators, lamps, windows and other hard-to-reach areas
Move-out cleaning: This service gets your home or apartment move-out ready with a full cleaning that includes walls, cabinets and other areas you haven't cleaned since you moved in
After-event cleaning: A full cleanup after an event or party: Cleaning dirty dishes, living space cleanup, and taking out the trash are often included.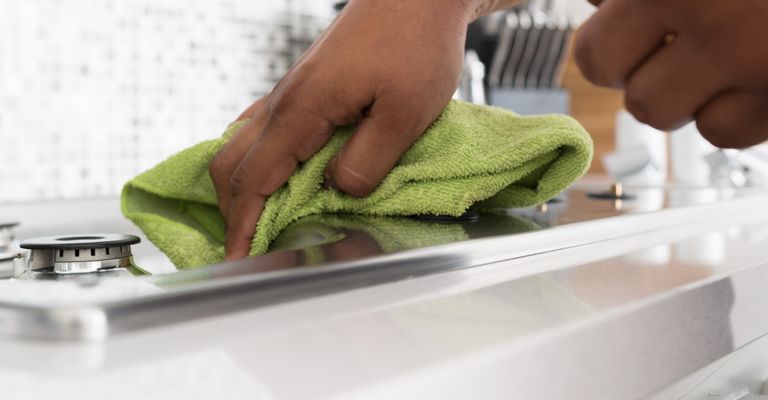 Depending on what's happening in your life, you may need different types of house cleaning services at different times. Deep house cleaning is a good choice for your annual spring cleaning or for post-home remodeling when dust is everywhere. Event cleanup is perfect can help you whip the house into shape before a major event, or get it back into shape after one. Move-in or move-out cleaning wipe your apartment or house back down to a clean slate, and can offer a great return on investment by enabling you to get your deposit back.
The less intensive the cleaning work for the pros, the lower the cost to you. In the absence of any special promotions, a standard house cleaning service will always be the least expensive, and deep cleaning or move-out cleaning will usually cost the most.
Cleaning companies may categorize specific services differently, so always go over the specifics of each cleaning job with the cleaning company before work begins, and ask about prices for special requests. Be sure to get a copy of your agreement in writing with an outline of the day and general time of the cleaning and what tasks will be covered.
Find a top-rated house cleaner near you.
Many house cleaning companies provide services using green products that are easier on the environment and on humans. The going rate for eco-friendly supplies is $5 or $10 extra per cleaning.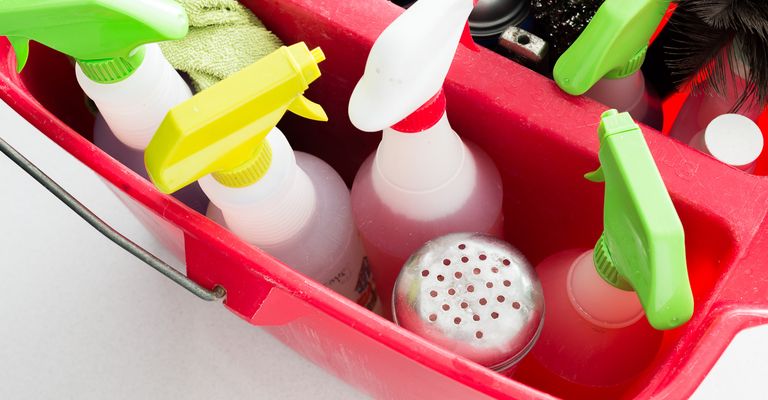 According to the Environmental Protection Agency (EPA), many cleaning products, especially industrial-strength cleaning products, are known to contain toxic chemicals that are harmful to adults, children, and the environment. In fact, "cleaning products can present several health and environmental concerns. They may contain chemicals associated with eye, skin, or respiratory irritation, or other human health issues," according to the EPA. This makes choosing a green company particularly attractive, especially if you have a young child or someone with a compromised immune system in the house.
It's also better for the health of the cleaners who work directly with the products every day. You may pay slightly higher prices if you opt to work with a company that is solely green or that offers green products as an option.
See which house cleaners are top-rated in your area.
The cost to hire cleaning professionals can depend on how large your home is (how many square feet), how many rooms you have, how thorough a cleaning your house needs, how many bathrooms you have, and how often you want your place cleaned. The number of bathrooms will increase your home cleaning price because bathrooms are dirtier and require more effort to clean than other parts of your home. Home size will always affect cost, but if you make an exceptional mess on a regular basis, your cost may be higher even for a tiny space than for a larger home that's kept cleaner between visits.
Geographic location also plays a role in how much you'll pay for house cleaning. Services in cities like San Francisco and Manhattan will be more expensive than services in smaller towns with a lower cost of living. The costs charged by house cleaning companies in high-cost areas account for higher insurance rates, higher costs to operate company vehicles, higher labor rates and more.
Many cleaning companies also offer special services such as eco-friendly cleaners, carpet cleaning and special rates for biweekly cleaning packages or post-construction cleaning. Most cleaners also offer free estimates for a thorough cleaning and itemize their additional service prices.
Ask for referrals. Ask for referrals from friends who have used the same cleaning service over time.
Choose a company that's bonded and insured. This protects you and your property in case of theft or damage.
Hire a licensed company. This means they are legally registered to operate as a business.
Ask for reviews. Look to current and former client reviews to let you know the cleaning company does great work.
Conduct a phone interview. Ask them how long they have been in business and ask for recommendations.
Compare prices. A company that offers a wildly low price may not be operating legitimately.
Develop a relationship. If you're working with a larger company, request that the same crew come each time. This creates consistency and accountability.
Prevent temptation. Lock up valuables like jewelry, cash and credit cards.
Consider security. Electronic locks with one-time use codes are handy for giving house cleaning services access to your home while also protecting your privacy.
Read client reviews. Ask for reviews and follow up with references to make sure you're choosing the right house cleaning service for you.
Agree on a fair price Discuss how you'd like your home cleaned, and work with your cleaner on setting a reasonable price.
Get free estimates from top-rated house cleaners.
Hiring individual house cleaner vs. cleaning service company
Individual house cleaners often charge less than house cleaning companies. Larger cleaning companies usually have more standardized pricing models, are more likely to be bonded and insured, and often perform background checks on their employees. You may decide that the convenience and trust of working with a company is worth the cost.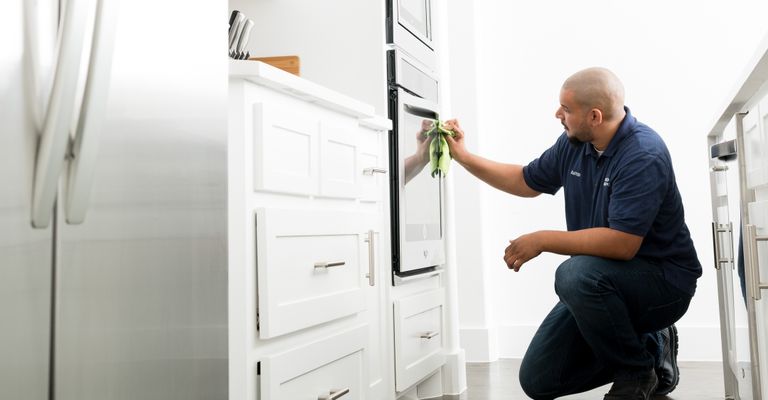 Many larger cleaning companies have uniforms for their staff, company cars, and standard procedures for cleaning a client's home. You are more likely to receive a written contract with a larger company than an individual who may operate more informally. The formal structure and processes of a larger company can result in a higher cost to do business, which can translate to higher prices for customers. However, a larger company may also have more convenient services, such as scheduling via an app, that you may consider worth the additional cost. Many companies do both residential and commercial cleaning, so make sure you specify that you'd like home cleaning.
Although many individual house cleaners don't have formal systems such as ready-made checklists of what they do at specific price points, don't hesitate to ask for what you want. Most small businesses are happy to work with you in a more structured way if you desire. Even if they don't offer, it's always wise to ask for a written agreement with your individual contractor. This can include the cost for services, what specific cleaning tasks are included for the price, days and times they are scheduled to clean, and other details you find to be important. The best working relationships are always based on clear communication and clearly stated expectations.
Here are three easy tips you can use to save money on house cleaning:
Book regular cleanings. Rates can be lower if you sign up for a once-a-week or every-other-week service instead of once a month.
Purchase your own supplies. You can save $5-$10 per cleaning by providing your own cleaning supplies.
Choose only certain services. Excluding services like laundry, dusting, or window cleaning can save cleaners time and save you money.
Hiring a professional home cleaning service can prevent stress, help control allergies caused by indoor irritants and make for a happy, healthy home.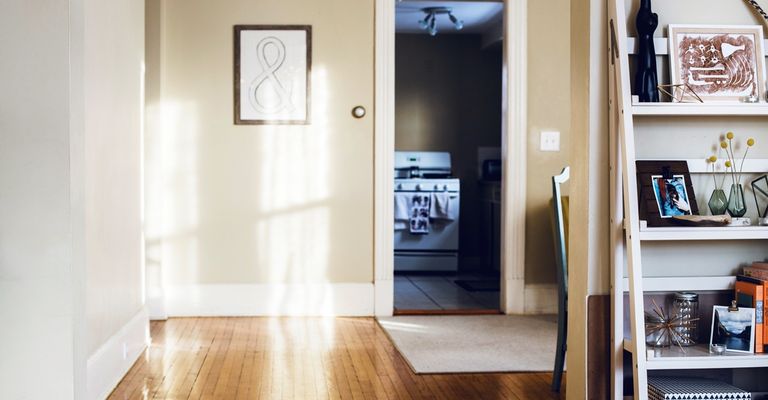 House cleaning can be a real chore, with so much dust and dirt, all that heavy cleaning equipment, and the time it takes — time you need to spend working, taking care of your kids, traveling or volunteering. It's an additional challenge if you have any kind of mobility issues. And you can't just do it once and be done; your house demands cleaning again and again.
Fortunately, regular cleaning services are no longer an unattainable luxury. In fact, budgeting in a weekly cleaning service or maid service on a regular basis can be worth the investment for the additional freedom and time you get back.
According to the US Department of Labor, janitors and building cleaners in the United States made $12.02 per hour or $24,990 per year in 2017 on average. That's up from $11.46 in 2016.
Get a free estimate from a great house cleaner near you.
Find house cleaning services near you
Whether you need a one-time cleaning service or want to set up a recurring service, professional house cleaning is available for all types of properties. Hire a house cleaner to handle your private homes, rental properties, multi-unit buildings, businesses, rental move-ins or move-outs, homes for sale, event and party cleanup, and much more. Start your search on Thumbtack to find the best house cleaners in your area.
Related content: