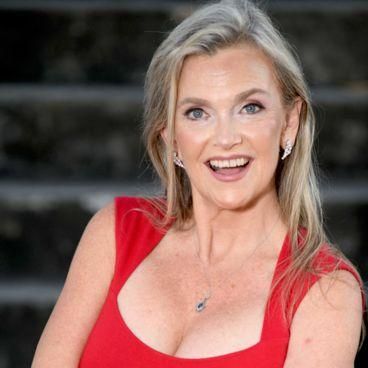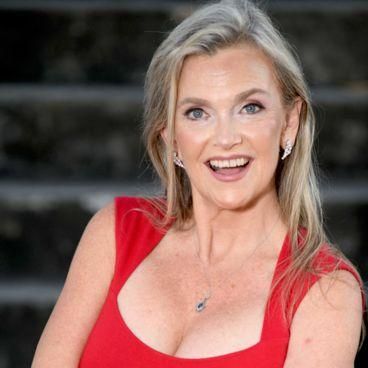 Meridith Alexander / UNLEASH THE EPIC YOU
---
Responds in about 4 hours
Introduction:
EPIC LIFE. EPIC LEADERS. EPIC TEAMS. Sometimes life demands more than mere resilience and grit. Our boulders must be our superpower, not our kryptonite… Real power and epic results come when we learn to embrace these challenges, not fear them. When we see the opportunities that often come disguised as obstacles... "I believe that every one of us has the ability to unleash the most epic version of ourselves regardless of the circumstances. So when we combine our own individual greatness with the other unique greatnesses of our team, we can achieve a level of EPIC success that would have previously been impossible to achieve. Epic results begin with an epic inner game. And that's my passion: teaching others REAL STRATEGIES of how to learn to play the inner game to win. How to unleash the most EPIC version of YOU." MERIDITH'S KEYNOTE TOPICS include: UNLEASH THE EPIC YOU Inspiration and Strategies To Show Up As The Best Version of You.... Is your team showing signs of resilience fatigue? Are you looking for new ways to help your leaders navigate through times of unpredictability, challenge and change? Not simply the inspiration to show up as the best version of themselves but actual strategies that will insure that they can do that? Meridith Alexander's UNEASH THE EPIC YOU keynote experience has evolved into her signature talk. Poignant, timely and impactful, this is THE TALK for the team that needs the perfect combination of inspiration and call to action. Centering around Meridith's experience of getting "the call" that we all dread — that someone that we love has been injured and is fighting for their life, UNLEASH THE EPIC YOU captivates but also educates. Your team will be following along with each twist and turn as the story unfolds, but throughout the story they will be learning strategy after strategy of how to ramp up their own inner game, especially when facing circumstances that at first glance may seem "impossible". Key learning points include: --How to use language to inspire optimal performance and amplify ground-breaking results --How to learn to play the inner game to win --How to push beyond the place where fears and beliefs typically stop you --How to use change as a catalyst for opportunity --How to transform disruption, change and unpredictability into impact, influence and income With the final challenge and call to action that Meridith concludes her talk with, UNLEASH THE EPIC YOU is the ideal talk if you want to do more than simply inspire your team. This is one keynote that actually leads toward lasting transformation and true elevation of everyone on your team. Note: this keynote is also designed to flow perfectly into Meridith's "EPIC YOU" 5-DAY CHALLENGE" for teams that want to fortify the concepts and maximize the full potential of this talk. When you find your "EPIC", you sail beyond the limits of grit and resilience fatigue… ABOUT MERIDITH: On stages and virtually, best selling author and top inspirational speaker Meridith Alexander's extraordinary story of overcoming "impossible circumstances" challenges leaders to explore the boundaries of endless possibilities, positive expectation and creative focus. Combining the powerful story of when her daughter was crushed by a boulder with immediately actionable strategies, Meridith helps you turbo charge your team to a level well beyond mere resilience and grit in order to: --Amplify Your Winning Mindset Even In Adverse Conditions --Unlock Your Most Epic Leadership Skills --Maximize A Growth Mindset, Forward --Focused Vision and Positive Momentum --Achieve More Impact, Influence and Income --Excel In An Era of Massive Change, Great Challenges and Unpredictability. EPIC LEVEL PERFORMANCE EXPERT, SPEAKER AND COACH MERIDITH ALEXANDER WILL REDEFINE THE WAY THAT YOUR TEAM EMBRACES YOUR BOULDERS. Today's businesses are emerging into the new quantum world where the speed is fast, change is frequent and life is unpredictable. GRIT and Resilience Expert and top inspirational speaker Meridith Alexander's online keynotes and trainings with their fusion of inspiration and tangible strategies break through all the noise and leave remote attendees fired up, ready to redefine the way they embrace their own boulders. Not unlike a turbo charged HIIT (high intensity training) session for the human spirit, Meridith's virtual talks leave listeners knowing that not only do they want to thrive as a business but as a legacy of positive impact for generations to come. Her prowess at delivering captivating, visionary, virtual experiences for high level leadership and team members reinforces the powerful vision of what's possible when we harness the power of our minds and "future forward" innovation. MERIDITH ALEXANDER. INSPIRATIONAL. INNOVATIVE. INFUSING TEAMS WITH EPIC GRIT AND RESILIENCE. Wow!!! Meridith had the room at "HELLO"! She asked the right questions prior to our event and aligned her presentation with our theme. As if their story isn't compelling enough, when Schuyler arrives, one finds a higher definition to the words "strength" & "perseverance". Highly recommended. Brad Steffani Goodwill-Suncoast The experience with Meridith was stellar from the initial phone call, through her presentation and wrap up. She is a true professional, very knowledgeable, and all- inspiring. Meridith provoked critical thinking in my leadership team, and I am pleased with the tools, resources, and motivation she brought to our company. Thank You Meridith Linda L. Ward President and CEO / Gulfside Healthcare Services Inc. THE SKY IS THE LIMIT: THE BOOK THAT CAPTURES IN REAL TIME THE FOUR MONTHS IN 2016 THAT TRANSFORMED THE IMPOSSIBLE INTO THE I'M POSSIBLE Top inspirational speaker and GRIT and resilience expert Meridith Alexander's book that started it all! How the crushing blow from a random boulder taught this Mother/Daughter team not how to face death but how to choose to fully live. A journey of inspiration and discovery like no other. On February 19, 2016 Meridith's youngest daughter Schuyler, a recent graduate from Yale, was crushed by a boulder while traveling in Colombia, South America. The doctors weren't sure that they could keep her alive long enough for Meridith to get down there. On that plane, Meridith realized that she had to make a decision. She could let those circumstances define her forever as "the mother of a child that was crushed by a boulder" -- or she could dig deep within herself and become the reluctant hero that her daughter needed right then. Described as a "must read if you want to become the best version of yourself", THE SKY IS THE LIMIT became the #1 Hot New Release on Amazon in the motivational category the night that it was released. This book captures the actual posts that have inspired readers all around the world. INSPIRATIONAL. INSIGHTFUL. EMERGE FROM THIS READ AS THE BEST VERSION OF YOU! Other KEY NOTE, SMALL GROUP AND VIRTUAL TALK TOPICS INCLUDE: AMPLIFY YOUR G.R.I.T. AND RESILIENCE How can we leaders emerge from times of challenge as even better versions of ourselves? How do we nurture and amplify the greatness, resilience and impact within our teams? This keynote explores how learning to master 3 of the critical components of G.R.I.T. can transform your biggest obstacles into unforeseen opportunities even in the face of change and unpredictability. Meridith's innovative message inspires audiences to look at their own goals from a new perspective. Using innovative strategies and perspectives, she leaves audiences with tools to get out of their own way so that they can go forward united with even more passion, clarity and vision. Perhaps to go on to achieve results that might previously have seemed impossible. In this inspirational and empowering program, Meridith shares the impact that a deliberately focused mindset has had on her own journey– a journey that began when a random boulder came plummeting down a mountain in South America, injuring her youngest daughter so severely that she was not expected to live. Through the twists and turns of this inspiring story, the audience sees how Meridith's unwavering vision and focus on the "I'm Possible" seemed to influence the results — even when the desired outcome was something that most believed to be impossible. Combining her own experiences with case studies through the decades, Meridith helps her audiences learn new techniques for overcoming the limitations and conditioning that often lead to fear, self-doubt and "thinking small". The outcome of Meridith's keynote will be an audience that feels a dramatically boosted sense of momentum and positivity with an eagerness to embrace the "I'm Possible" and create thriving new breakthroughs even in the presence of dramatic change, personal challenge and uncertainty. Key Learning Points --Discover the keys to creating a mindset that thrives in the midst of change and unpredictability --Learn new techniques for setting powerful goals, tapping into overlooked possibilities and performing at your highest level --Pull back the curtain on the "blind spot thinking" that prevents most people from transforming the "impossible" into the "I'm Possible" --Understand how the hidden language of your inner narrative can be the catalyst for consistent success Redefining The Way Leaders Embrace Their Boulders How can we consistently show up playing at our highest level regardless of the circumstances? How can we tap into new levels of potential within ourselves so that we can go on to achieve even more extraordinary levels of success? Meridith Alexander provides a captivating, visionary experience for high-level leadership and team members by combining her real-life story of living through the "impossible" with actionable strategies for uncovering the audience's own visionary potential and for inspiring even more greatness, passion, and impact from their teams. This keynote redefines the way team members and leaders embrace their big boulders. Team members and leaders go from resisting change and unpredictability to seeing the massive potential within that change. Audiences emerge understanding how the big boulders can actually amplify their ability to influence and impact change — enhancing their ability to create a positive, deliberate vision that helps team members begin to embrace their own value and purpose within a bigger mission. It is an experience of "coming even more alive" that results in showing up more boldly both at work and at home. By combining her own incredible story with unique tools and strategies, Meridith Alexander inspires teams and leaders to consistently opt to play at their highest level, to tap into their most visionary self, and to thrive in the new quantum world ahead where the speed is fast, change is frequent and life is unpredictable — and where those big boulders often lead toward "impossibilities" that will become the next generation's "new normal". Key Learning Points: --Understand the power of your biggest boulders to ignite your highest levels of success --Learn how to embrace disruption and unfamiliarity as your rocket fuel --Explore how visionary thinking creates unstoppable momentum --Discover actionable strategies to achieve even more forward momentum within your team regardless of the circumstances [Gamification add-ons available] FOR THE FULL LIST OF OPTIONS INCLUDING GAMIFICATION ELEMENTS, PLEASE VISIT THE MERIDITH ALEXANDER WEB SITE. CREDENTIALS INCLUDE: In addition to being a Success Resources certified coach, I am certified in NLP, gamification, mastermind facilitation and I am a graduate of the exclusive global Making the Stage Speaker intensive in Singapore as well as Powerteam International's Platinum Speaker Program. In addition to my many corporate keynotes and my own events, I have served as assistant trainer for Success Resources and mastermind facilitator at the Global Mastermind Program. Note to Presenters: Thumbtack is unusual in that it will not allow me to see your contact information. It will only allow me to respond via this app. I will ALWAYS respond to you in a timely fashion so if you do not see a reply, I encourage you to please also reach out to me via my web site and/or social media (LinkedIn, Facebook, Instagram). Also, please understand that the estimates given here on Thumbtack are very general so that they fit into this site's available options. Please do reach out to me to explain the details of your event so that I can give you an accurate quote. WISHING YOU AND YOUR ORGANIZATION MASSIVE SUCCESS! HOPE TO "SEE" YOU SOON EVEN IF "SEEING" YOU MEANS VIRTUALLY!
Featured Projects
24 photos
Reviews
Customers rated this pro highly for professionalism, work quality, and responsiveness.
Read reviews that mention:
---
·
Hired on Thumbtack
Hired on Thumbtack
Meridith spoke at our sales meeting and did a fantastic job of combining her life story with the challenges each of us face professionally and personally. At some point in the room there was not a dry eye and her one hour presentation was over in a blink as she was captivating the entire time. I love when people tell a story to relay and relate content and hers is powerful and inspiring. Our group usually has a "sales" speaker, but Meridith did it all with
motivation
, inspiration, practical tips and a challenge to walk away with. Her communication was incredible throughout the booking process. I found her on Thumbtack and she responded so quickly and her emails, texts and calls were proactive. Every time I would reach out she was prompt with a response. She also showed up early, which was appreciated. I would highly recommend Meridith and have received such positive feedback from my team on her presentation, content and energy. She was a perfect fit and presenter for our group.
Details: Company or office event • Empowerment / positivity • Working professionals • Women's group • 26 - 50 guests • Book sales will be allowed
Meridith Alexander / UNLEASH THE EPIC YOU's reply
April, thank you so much for this great review! I absolutely LOVED being part of your event and really was impressed by how every member of your team seemed eager to follow up with the challenge to set up systems that would allow them and their teams to create something epic! Everyone in your organization has been a joy to meet and to work with. Please do not hesitate to reach out if I can ever be of further service! To EPIC success!
Meridith I thoroughly enjoyed your keynote at the AAUW Luncheon. Your energy, message, and ability to emotionally move the crowd was inspiring. I will never forget your message about overcoming our boulders to become our epic self! You moved our audience and got our wheels thinking on how we can unleash our full potential in spite of obstacles we may face. Thank you for your time pouring into us. I absolutely can't wait to have you at a future event! Shella Miller, AAUW Tampa Member
I saw Meridith as part of a leadership training workshop my company was holding. Having been to a few in the past, I was expecting to get some good information as there are usually a few good soundbites. I was captivated by her energy and enthusiasm from the moment she appeared. The passion she had while
speaking
was immense; which, from the story she told made sense. The experiences she covered mixed in with the adaptation to life and business were so on point, I came away with much more than I bargained for. I made copious notes of the strategies that I can personally see being of use to me in the coming months and years. I look forward to seeing Meridith again.
Meridith Alexander / UNLEASH THE EPIC YOU's reply
Thank you so, so much! I am so honored to hear that my ideas and strategies resonated with you. Really appreciate it!
Meridith is a speaker/coach that was able to help me obtain new
motivating
ideas that would guide me to be able to reach my goals . Working with Meridith has been rewarding as she has helped me become a better person as a whole.
Meridith Alexander / UNLEASH THE EPIC YOU's reply
Amalita, it is ALWAYS a highlight to work together! You truly are one of the 40 Plus and Powerful Powerhouse Women!
Meridith was a speaker at our AAPC (American Academy of Professional Coders) virtual meeting and was an inspiration to us all. We usually have speakers advising us on code changes or new medical policies, but Meridith's message was a breath of fresh air. It was a message of hope and transformation, a how-to of making our lives better and our purpose greater. Her story is moving and inspirational, to say the least, and everyone who heard it was very impressed with her presentation. We plan to ask her to
speak
again. We loved having her join us. Sue R., Vice President, AAPC Tampa Chapter
Meridith Alexander / UNLEASH THE EPIC YOU's reply
Sue, it was such an honor to speak to your group! You all do important work and anything that I can do to help you remember and continue to share your greatness is an honor! I look forward to speaking with your group again in the future! Thank you!
Credentials
Background Check
Meridith Hankenson
FAQs
What should the customer know about your pricing (e.g., discounts, fees)?

Please contact me to get an accurate estimate of the price. Virtual events and live events differ in prices and as great as Thumbtack is, it doesn't allow me to differentiate. These are unusual times and we're in this together so I will do everything possible to accommodate the needs and budget of your organization.

What is your typical process for working with a new customer?

When we work together you will see on my meridithalexander.com web site that I have a tab labeled "for event planners". On that page you will find everything from bio and headshots to other FAQs for your convenience. I am totally open to customizing my presentation in order to make this the best experience for your attendees. My goal is to make you look like a hero so feel free to share ideas and requests with me.

What education and/or training do you have that relates to your work?

My speaking/ training business is not only the culmination of a lifetime of education in both the inner and outer games. It truly is my passion. My fascination in what I call our "inner game" began at Georgetown University in my very first government class when I was exposed to the great ancient philosophers Plato, Socrates and Hobbes. Although my education one of the best prep schools in the country Phillips Exeter Academy had taught me phenomenal "outer game skills" ranging from writing to creative reasoning, I felt that little in our formal education explained why some human beings emerged from crisis as an even more epic version of themselves while others stalled and floundered. Nowhere did I see any answers to one of the predominant questions that I believe that most of us have, "what will make me happy and successful (based on what successful means to me)?" In a personal quest to find answers to these questions, I spent decades immersing myself in studies ranging from neuro linguistic programming, neuro science, the study of energy, the Japanese martial art Aikido to mindfulness, personal development, meditation and even the Law of Attraction. And because I believe that the secret to success lies in mastering not only your inner game but your outer game, I became a passionate student of branding, marketing and communication. I spent years of training under some of the best teachers, experts and mentors around the world. As I mentioned in my profile above, In addition to being a Success Resources certified coach, I am certified in NLP, gamification, mastermind facilitation and I am a graduate of the exclusive global Making the Stage Speaker intensive in Singapore as well as Powerteam International's Platinum Speaker Program. I have served as assistant trainer for Success Resources and mastermind facilitator at the Global Mastermind Program. All of this was placed to the ultimate test when my youngest daughter was crushed by the boulder. I had to really assess whether the teachings of inner game mastery was actually real. If it was, it meant investing in a mindset that was anything but typical. Fortunately, I made that investment. Our story of tragedy has evolved into triumph and it became the catalyst for me doing what I so love doing today.