Step 1: Determine your budget.
First and foremost, you need to figure out how much you're willing to spend on your new roof shingles, maintenance and repairs. If you're not going to have the budget to frequently maintain your roof, choose shingles that are more durable and easy to fix.
You'll also need to factor in the cost of installation vs. materials. The more complicated it is to install your shingles, the more you'll likely pay.
So, how much do roof shingles cost? In most cases, asphalt shingles are the most affordable. Metal, slate, wood and tile shingles will be more expensive. For more accurate cost estimates, contact local roofers near you.
Related: How much do shingle roofs cost?
Step 2: Research the different types of roof shingles.
Many types of roofing shingles exist on the market today, so much so that it can be overwhelming for a first-time buyer.
There are about a dozen or so different types of shingles, but there are four common materials: asphalt, metal, wood and tile. Each type comes with its own set of pros and cons that you will need to evaluate and discuss with a local roofing expert to determine the best roofing shingle for your budget, climate and style.
1. Asphalt shingles.
You're probably used to seeing asphalt shingles on roofs. Asphalt is the most commonly used roofing material on homes thanks to its aesthetically pleasing appearance, variety of colors and styles, affordability, easy installation and low maintenance. However, they're not as durable as other roofing materials, like metal. In addition, they're more susceptible to mildew and damage from strong winds.
Asphalt shingles pros and cons:
Pros

Cons

Cost-effective
Easy installation
Uniform or dimensional look
Various styles and colors
Can last a few decades with proper maintenance

Susceptible to mildew
Not as durable as other roofing options
Doesn't last as long as other materials
High winds and extreme heat can damage them
Asphalt shingles fall into these three main categories:
3-tab asphalt shingles. Three-tab asphalt shingles are "entry-level" asphalt shingles. They tend to be very affordable and are thinner than their counterparts. They are the most common type of roof shingle used today.
Architectural shingles. Architectural shingles are a step up from the three-tab asphalt roof shingles. Also called "laminated" or "three-dimensional" shingles, this type of shingle adds more depth and thickness to your roof design when compared to three-tab shingles.
Interlocking shingles. If you live in an area with frequent and strong winds, this may be your best option. Interlocking shingles fasten together and are designed to resist high winds.
2. Metal roof shingles.
Metal roof shingles are more expensive than asphalt shingles. Typically, the choices for metal roofing materials are steel, aluminum, copper and alloy metals. You can get metal roofing in various shapes and textures, depending on which type you purchase and the brand you select.
Metal shingles pros and cons:
Pros

Cons

Durability
Energy efficiency
Long lifespan of 40-80 years
Many styles and colors are available
Fire, wind and hail resistant
Impervious to rot and insects

Expensive
Can be dented
Can be noisy during storms
Screws can become loose
Difficult to install
While metal roofing is very sturdy and durable, it's not always ideal for DIY-ers who live in areas that receive snowfall. That's because metal can be very slippery, so you'll need to be very careful when walking on your roof. On the flip side, metal shingles are great for those who live in warmer climates, as they can help you maintain a cool temperature in your home by reflecting the sun.
Just because metal shingles are durable, that doesn't make them completely damage-resistant. Steel roofing can dent very easily, but a textured metal could help camouflage any dents that may occur, according to Consumer Reports.
3. Wood shingles and shakes.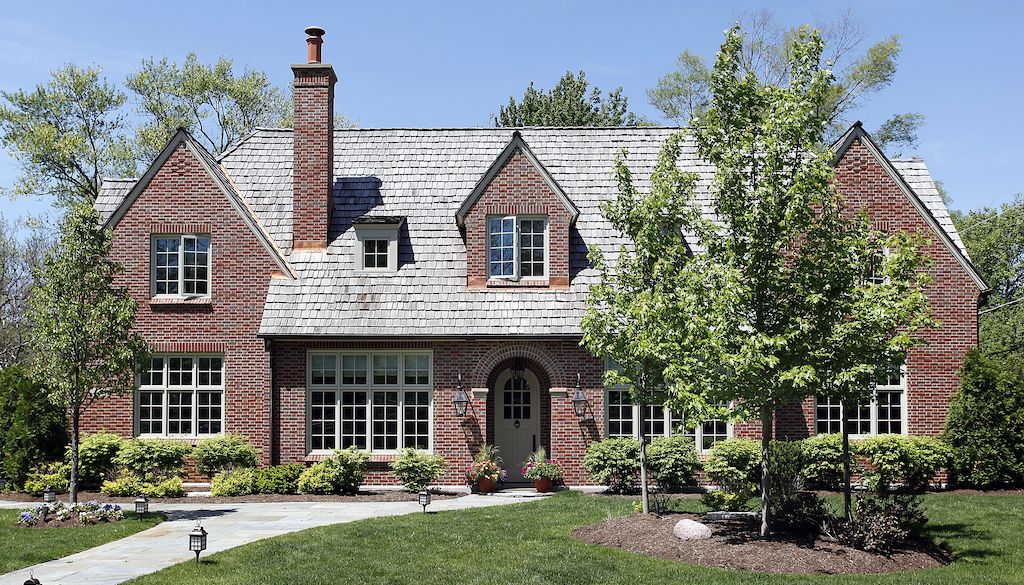 There are two main types of wood roofing materials you'll want to consider: wooden shakes and wooden shingles. Wooden shakes (often made of cedar) have a rough, textured, rustic and natural appearance because of the wood grains and thickness. Wooden shingles provide a much smoother, uniform look to your home's roof due to the shingles' thinness and how they are manufactured.
Wooden shingles pros and cons:
Pros

Cons

Aesthetically pleasing
Variety of different wood species to choose from for a custom look
Rustic and natural appearance may improve curb appeal
Relatively easy installation & repairs

Potential fire risk
Vulnerable to termites
Can be susceptible to rot, mildew and mold
Can be damaged by hail and heavy objects that fall on top of roof
Lifespan is only 25 years
In the end, wooden shakes and shingles both have a similar aesthetic and curb appeal; but, there are some drawbacks. For example, wooden roofs could be a fire risk (unless they have a Class A fire rating). They could also be vulnerable to termites, rot, mold and more.
4. Tile shingles.
Tile roofing shingles can be durable, beautiful and versatile enough to give your home an aesthetically pleasing custom look. Tile shingles are often made out of clay, concrete or slate, and these materials do a good job of resisting high winds, pests and hail.
Tile shingles pros and cons:
Pros

Cons

Durable and can last 100+ years
Not susceptible to rot
Large variety of colors and materials available
Clay and concrete can resist strong winds, hail, pests and fire
Can mimic the appearance of other materials, like asphalt or wood shakes

Difficult installation, not a DIY project
More expensive than other materials, like asphalt
Can be cracked and damaged by heavy objects
Can get dirty and require more maintenance
The main downsides to installing a tile roof? Tile shingles can be expensive (especially slate tile), difficult to install and a pain to keep clean. Tile roofing is also much more prone to cracking when stepped on, making it difficult to install and repair your roof. If you choose a tile roof, finding a top-rated roofer is a must and can be an added cost.
For a more detailed list of the other shingle options we briefly mentioned, check out our article, "10 common types of roof shingles and tiles."
Step 3: What are your future plans for your home?
Do you plan to stay in your home for just a few years and then sell it? Or, do you plan to live in your home forever and pass it down to future generations? Your future plans may determine the type of shingle you should pick. Here's why.
If you plan to sell your home and want to get a return on your investment, you may need to spend a little on a high-quality roofing system. If metal, slate or tile roofs are in demand in your real estate market, it may be worth expanding your budget so you can afford one of these options.
If you plan to live in your home for several decades, choose shingles that are durable and have a long lifespan and warranty. In most cases, this means opting for metal, clay or concrete shingles. Here's a look at the roof shingles with the longest lifespan.
What are the longest-lasting roof shingles?
| | |
| --- | --- |
| Shingle material | Estimated lifespan (years) |
| Rubber | 15-25 |
| 3-tab asphalt | 20 |
| Wood | 25 |
| Architectural asphalt | 30 |
| Metal | 40-80 |
| Slate | 60-150 |
| Copper | 70+ |
| Clay | 100+ |
| Concrete | 100+ |
Source: InterNACHI
Step 4: Consider your environment and climate.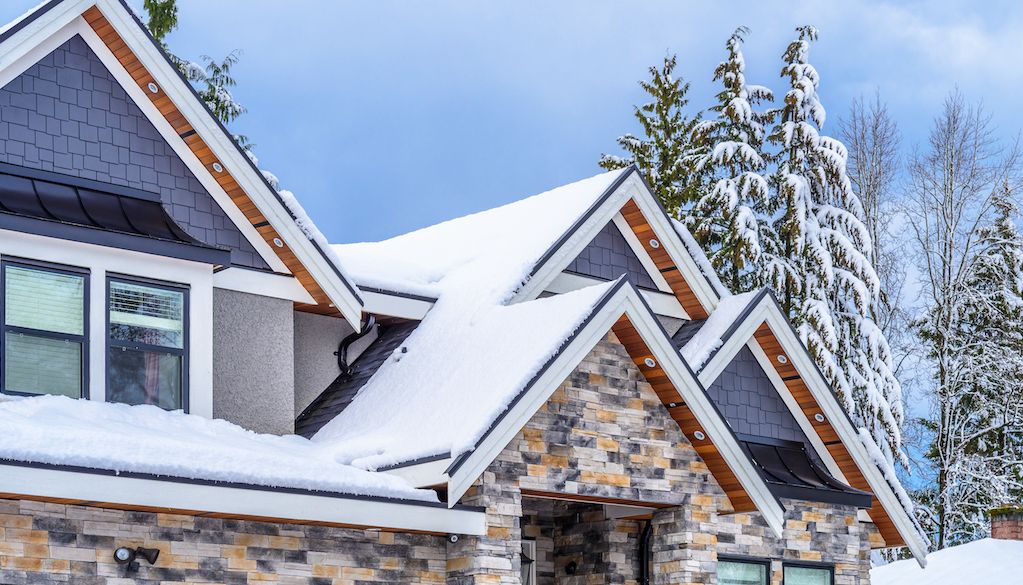 Where you live will determine which types of shingles to install on your home. Some roofing materials can hold up better in hotter, drier climates than others. The same can be said about colder climates — some shingles hold up better than others when faced with snow, rain and hail.
Use this table to help you decide the best roof shingle for your climate and environment:
| | |
| --- | --- |
| Climate or weather | Roof shingle options |
| Hot | Metal, slate, clay, terra-cotta, ceramic, concrete and rubber |
| Cold | Metal, slate, architectural, concrete, clay |
If you live in a climate that experiences wildfires, make sure you check the fire rating on your shingles before you install them. If possible, only install shingles with a Class A rating.
Of course, a roofer with plenty of experience installing shingles in your area will also have an idea of which materials can withstand the weather and climate in your area.
Step 5: Compare the best roof shingle manufacturers.
There are several companies and brands that sell roof shingles. It's important to compare your options to secure the best price and highest quality.
You can buy shingles yourself from these brands or via popular retailers. Or, your roofer can recommend a brand and provide all of the materials they would need to install your new shingles.
Here's a quick look at several popular roof shingle brands that are often featured on "Best of" lists:
| | |
| --- | --- |
| Brand or manufacturer | Best known for… |
| Atlas | Slate, 3-tab and architectural roof shingles |
| CertainTeed | Asphalt and architectural roof shingles |
| Classic Metal Roofing Systems | Metal roof shingles |
| EDCO | Metal roof shingles |
| GAF | 3-tab and architectural roof shingles |
| McElroy | Metal roof shingles |
| Owens Corning | Architectural roof shingles |
| Tamko | Asphalt and metal/steel roof shingles |
Step 6: Visualize different colors.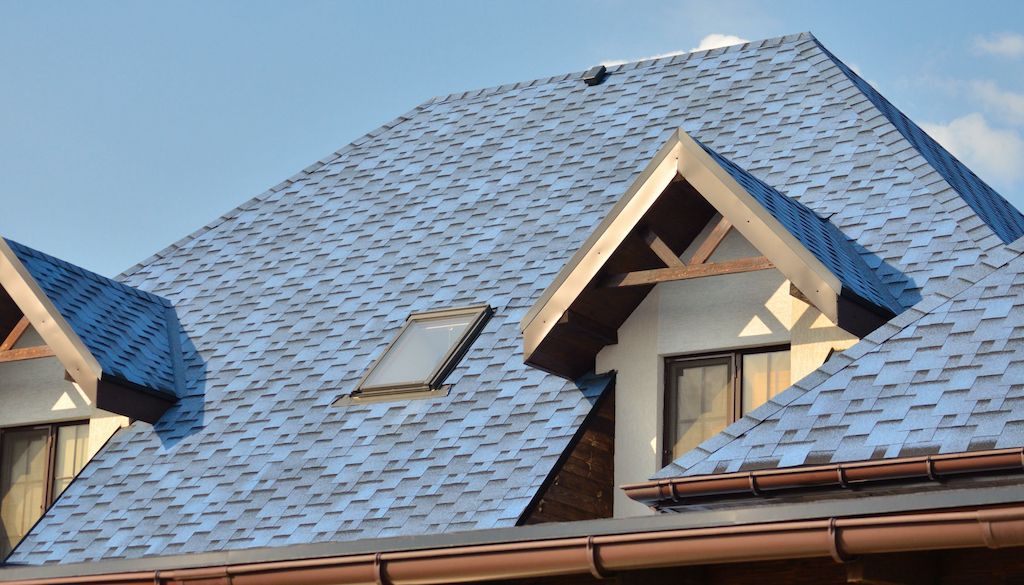 Deciding the color of your roof shingles is very important. This isn't a purchase that you'll want to make again for many years, so pick a color you love while not hurting your home's resale value.
Start by evaluating the color of your home's siding and landscaping and your surroundings. Your climate may also dictate what color you choose. If you live in a hot climate, choose shingles in a light color (or with cool-colored granules if you have your heart set on a dark-colored roof).
Some of the best roof shingle colors are:
Black and charcoal
Gray and pewter
Light and dark brown (desert or tan colors)
Red and terra-cotta
Hunter green
White, beige or cream
Keep in mind that the color options available to you will depend on the type of roof shingle you choose and the manufacturer.
Related: Exterior house color ideas for front doors, roofing, siding & more.
Step 7: Consult a roofer for estimates and other considerations.
A roofer can help you choose the best shingles for your roof based on your budget, style preferences and environmental factors. They can also take a look at your house and roof to help determine which types of shingles would be more appropriate for your roof's slope, pitch and angle. Some shingle types will work better on steeper roofs, while others will work better on roofs that are flatter or have a lower pitch.
But, perhaps most importantly, a roofer can install your new shingles. Poor, low-quality installation can ruin your shingles and ultimately be a waste of time and money.
To ensure you're paying the best price possible (and getting as much expert advice as possible), chat with at least three local roofing professionals. Get a quote from each expert, but don't automatically hire the pro with the lowest price.
Start your search for a roofer on Thumbtack. Read their customer reviews, check out their ratings and browse through before-and-after photos in their portfolios before making a decision.
Step 8: Make a final checklist.
After you've done some research and completed Steps 1 through 7, create a quick checklist to ensure the shingles you want to install satisfy all of your requirements. For example, ask yourself the following questions:
Am I within my budget? Did you get an estimate that fits within your budget? If not, can you stay on budget if you were to choose a different color or style? Or, should you hire a different roofer to install your new shingles?
Are these shingles durable enough for my environment? Will your shingles hold up against extreme weather, including heat, rain, hail and wind?
Do these shingles work with my roof's slope or pitch? The angle of your roof should also be considered when trying to determine the best shingles for your home.
Am I happy with the color? If you're not 100% sold on any of your color options, get an expert's opinion.
Is the manufacturer reputable? Select shingles from a brand that is reputable and well-known.
What's the fire rating? No one wants to think of their home burning in a fire, but this is important. Choose shingles with a Class A fire rating.
How long will my shingles last? Replacing your roof can be very expensive. Be certain that you pick the shingles with an appropriate lifespan to get the most bang for your buck.
A note about project costs included or linked in this article: Figures represent national average cost estimates using data provided by Thumbtack pros and additional research. These figures are provided for educational purposes only and are subject to change at any time due to various factors. Details about your specific project and local rates can impact costs.