Hardwood floors.
Hardwood floors are renowned for their beauty, durability and timeless style. Wood floors come in a myriad of designs and types. Hardwood is generally either engineered or solid, with common hardwood species including oak, pine, cherry, walnut, hickory and maple.
The following cleaning and maintenance tips can help ensure that regardless of what type of hardwood you have, you can keep your floors clean and protected over time.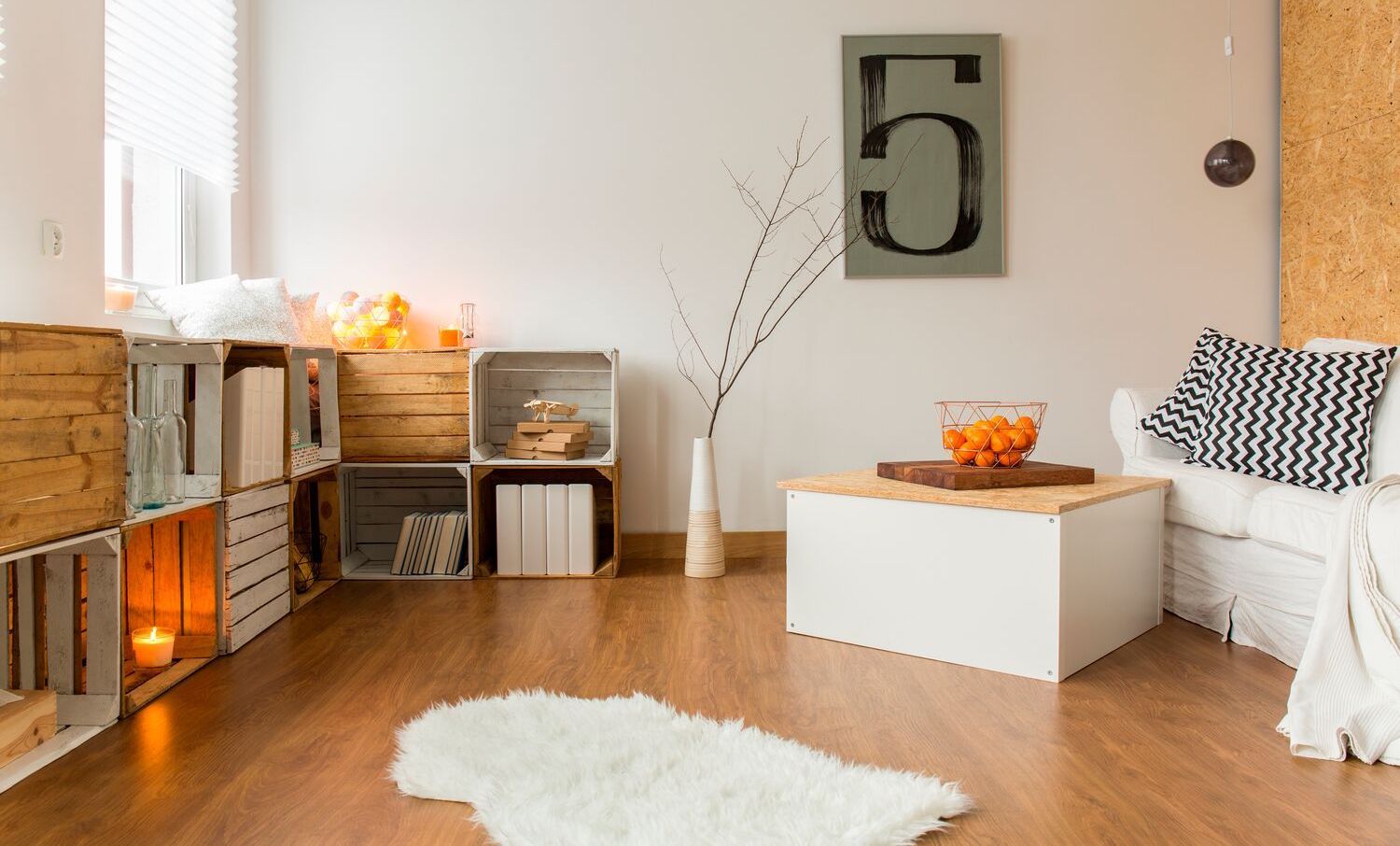 How to clean hardwood floors.
Check with your hardwood floor's manufacturer to find out what cleaning solution you should use on your floors. In general, some good rules of thumb are:
Sweep or dust mop daily. Purchase a high-quality broom and commit to sweeping your hardwood floors at least once a day. This will help cut down on the build-up of grime.
Vacuum once a week. Utilize a vacuum without a beater bar to suck up any debris that falls between the wood slats.
Use a terry cloth mop monthly when cleaning your "finish in place" wood floors. Keep in mind that unique hardwood flooring might require specific cleaning tools and products.
Clean frequently. If you receive a lot of foot traffic, you might need to sweep every day.
Wipe up spills immediately. This is especially important when stains and sticky spots occur. The longer you leave spills on your wood floors, the greater chance of permanent staining and damage.
Hardwood flooring maintenance tips.
In addition to regularly cleaning your floors, use these tips to protect your floors from fading, moisture, scratches, dents and other damage:
Use rugs and mats. Add rugs and mats to high-traffic areas and spots where water damage might occur. For example, if you have hardwood flooring by your front door, a rug can help protect the floor from being scuffed up by rocks and other debris. Additionally, if you have wood floors by a sink, a mat can keep the hardwood dry.
Protect your floors from furniture. Cover furniture feet with felt or another soft material to prevent scratching.
Add window treatments to rooms where the sun might damage your hardwood flooring. This can cut down on UV ray exposure, which causes floor fading.
Recoat. If your hardwood floors look dull, recoating can bring them back to life. The process involves applying a new finish on your floors.
Refinish. Sometimes, recoating isn't enough — especially if you have severe scratches and dents. Instead, you might need to sand and refinish your hardwood floors. If you have engineered hardwood floors, however, you might not be able to refinish them as often as solid wood floors. When in doubt, ask an expert.
Also read: How much does hardwood floor refinishing cost?
Hardwood cleaning mistakes to avoid.
Never use a cleaning solution that leaves behind a residue.
Never use an all-purpose or multi-surface cleaning product. Opt for a product specifically designed for your hardwood flooring type.
Never overdo it with water. Use a damp mop with warm water, not a sopping one. If the mop is absorbing too much water, wring it out thoroughly.
Never use cleaners that contain ammonia.
Never use oil soaps.
Never use steam mops.
When to hire a professional.
Here are a few situations where you should consider hiring a flooring professional to handle repairs and other hardwood flooring projects:
There's water damage.
You see deep scratches.
Your wood floors are fading.
You can't remove a permanent stain.
You're thinking about recoating or refinishing your hardwood floors.
It's time to replace your hardwood floors and install new flooring.
Related content: How much does it cost to install hardwood floors?
Who to hire to maintain your hardwood floors.
There are a ton of professionals you can contact to help maintain your wood floors, including:
Compare prices from floor cleaners near you.
Laminate floors.
Because of their affordability and durability, laminate floors are increasingly popular as they are an economical choice that offers extreme durability.
For homeowners who have laminate floors, the following cleaning and maintenance tips will help ensure your laminate floors' longevity and reduce the common dulling effects that dirt and grime can have on them.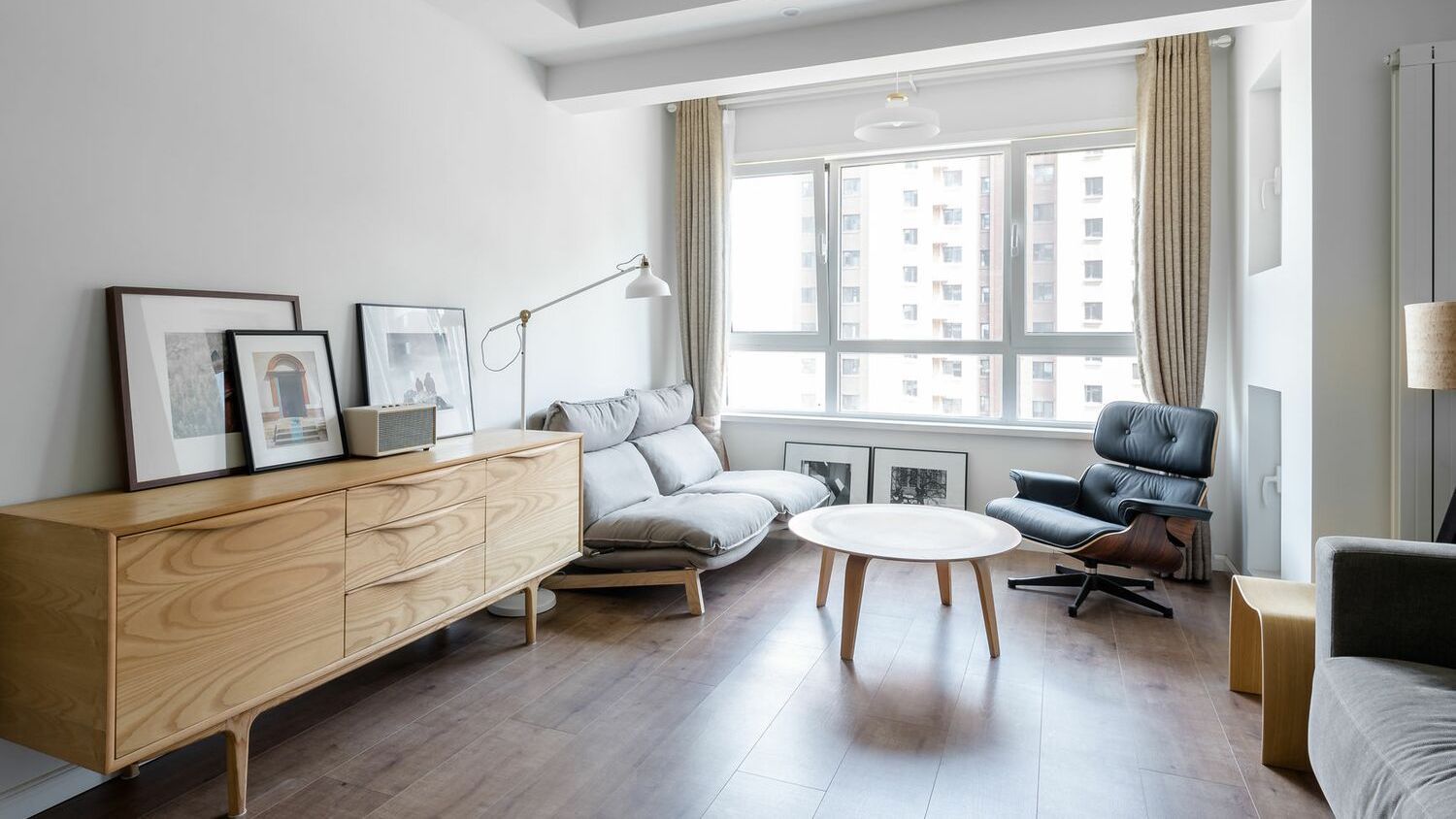 How clean laminate floors.
As with any home maintenance project, read your manufacturer's guidelines to find any special instructions on how to properly clean your laminate floors. If you can't access the guide, here are some cleaning tips from the WFCA:
Start by sweeping your laminate floors. Regular sweeping can cut down on the damage that abrasive dirt can cause to your laminate's surface. Try to sweep at least once a day.
Use a vacuum without a beater brush to reach debris that has fallen into cracks, corners or other hard-to-reach areas.
Use a damp mop. Never use a large amount of water on laminate as it can cause it to expand and crack. Always wring out your mop first.
Only use manufacturer-recommended products on your laminate flooring. Never use soap-based or all-in-one products.
Laminate flooring maintenance tips.
Install rugs and mats in high-traffic areas. Doorways, kitchens and hallways are all great locations to put down a rug for extra protection.
Be careful with water. If you have laminate flooring in a kitchen or bathroom, be sure to protect the floor and keep it dry.
Utilize glides and floor protectors on your furniture to prevent scratching. And when moving furniture lift — don't drag.
Laminate cleaning mistakes to avoid.
Never use a cleaner that requires an excessive amount of liquid.
Never use a cleaner that uses steam.
Never apply cleaner directly to your laminate floors.
Never sand or refinish your laminate floors.
Never use abrasive cleaners.
Never use steel wool.
Never use a scouring powder.
Never use wax or a product that "leaves a protective coating." Your floors may turn gray or yellow.
When to hire a professional.
When you notice any of the following signs of damage, contact a professional for repairs or replacement:
Cracking or bulging due to water damage
Faded areas
Deep scratches or dents
A dull appearance that is not solved through regular cleaning
Who to hire to maintain your laminate floors.
Pressed for time and can't keep up with cleaning and maintaining your laminate floors? Hire one or several professionals who can tackle the crucial tasks for you:
Find the right floor cleaner for your project.
Vinyl floors.
Another popular choice for those seeking an economical alternative to wood and stone, vinyl floors come in a variety of styles and designs. Modern vinyl flooring is designed to be waterproof, making it a great option for bathrooms and kitchens. Available in large sheets, vinyl flooring also offers durability.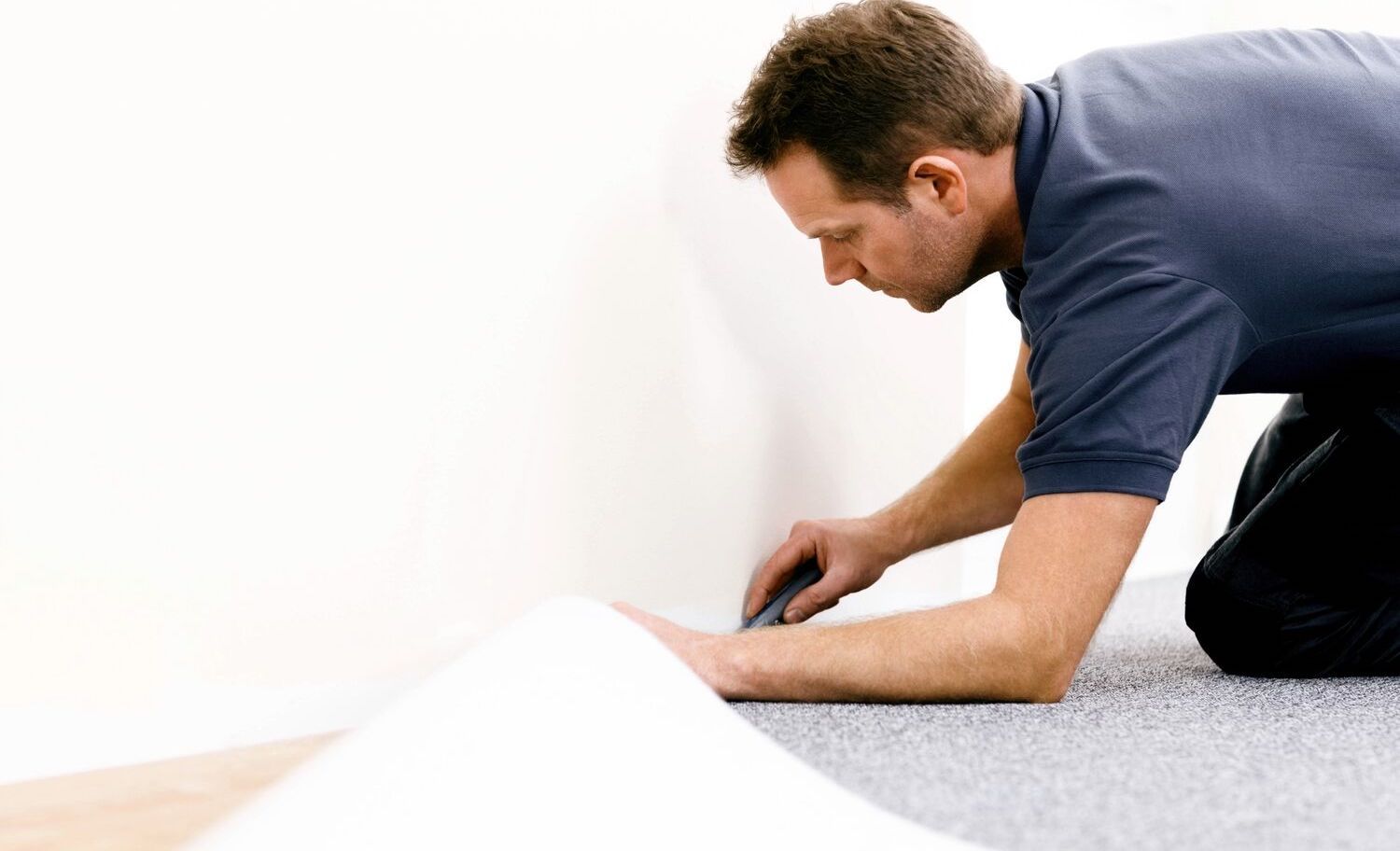 How to clean vinyl floors.
The good news is that keeping vinyl flooring clean is relatively easy. The following cleaning and maintenance tips will help ensure your vinyl floors remain beautiful over the years.
Sweep and vacuum daily. Vinyl may be durable, but sand, dirt and grit are still threats to its surface.
Utilize warm water to clean the surface of your vinyl floors.
Use a soft mop, such as one made from microfiber, rather than an abrasive scrub brush. Rinse with clean water.
When it comes to cleaning products, always opt for manufacturer recommendations. However, most vinyl flooring can hold up to "no-rinse" cleaners, according to the WFCA.
Vinyl flooring maintenance tips.
Vinyl flooring is extremely low maintenance and holds up well against water and foot traffic. But it may even longer if you follow these maintenance tips:
Cleaning up spots and spills as they occur and frequent cleaning.
Place your mats and rugs near doors, but avoid rubber-backed mats that might leave a stain or mark.
Use floor protectors on your furniture to avoid scratching vinyl floors.
Wipe up spills quickly to avoid permanent stains and moisture damage.
Vinyl cleaning mistakes to avoid.
Never use abrasive cleaners or harsh chemicals.
Never use rough scrub pads or scrub brushes.
Never use mop and shine products that will leave behind a residue or film.
Never use paste wax polishes.
Never use a vacuum with a beater bar attachment.
Never use a large amount of water. If you do, it will destroy the glue bond and your flooring's edges might lift. You may also start to see bubbles.
When to hire a professional.
If you notice a seam on your flooring that's opening up or a gouge in the vinyl, contact a flooring specialist for repairs. You should also contact a professional if there's excessive water damage and the edges are curled.
Who to hire to maintain your vinyl floors.
For homeowners who don't have the time to keep up with cleaning floors as frequently as needed, hiring a professional from time to time is a great way to protect flooring from long-term damage. Here's a list of experts near you who can help you with cleaning, repairing or replacing your vinyl floors:
Search local floor cleaners and check prices.
Tile floors.
Tile floors can look beautiful in any home. Often found in bathrooms and kitchens, tile is a great choice for areas where water is present. Additionally, tile is a favorite flooring material due to the many designs, styles and materials you can choose from, including ceramic, porcelain, marble, granite, limestone, mosaic and more.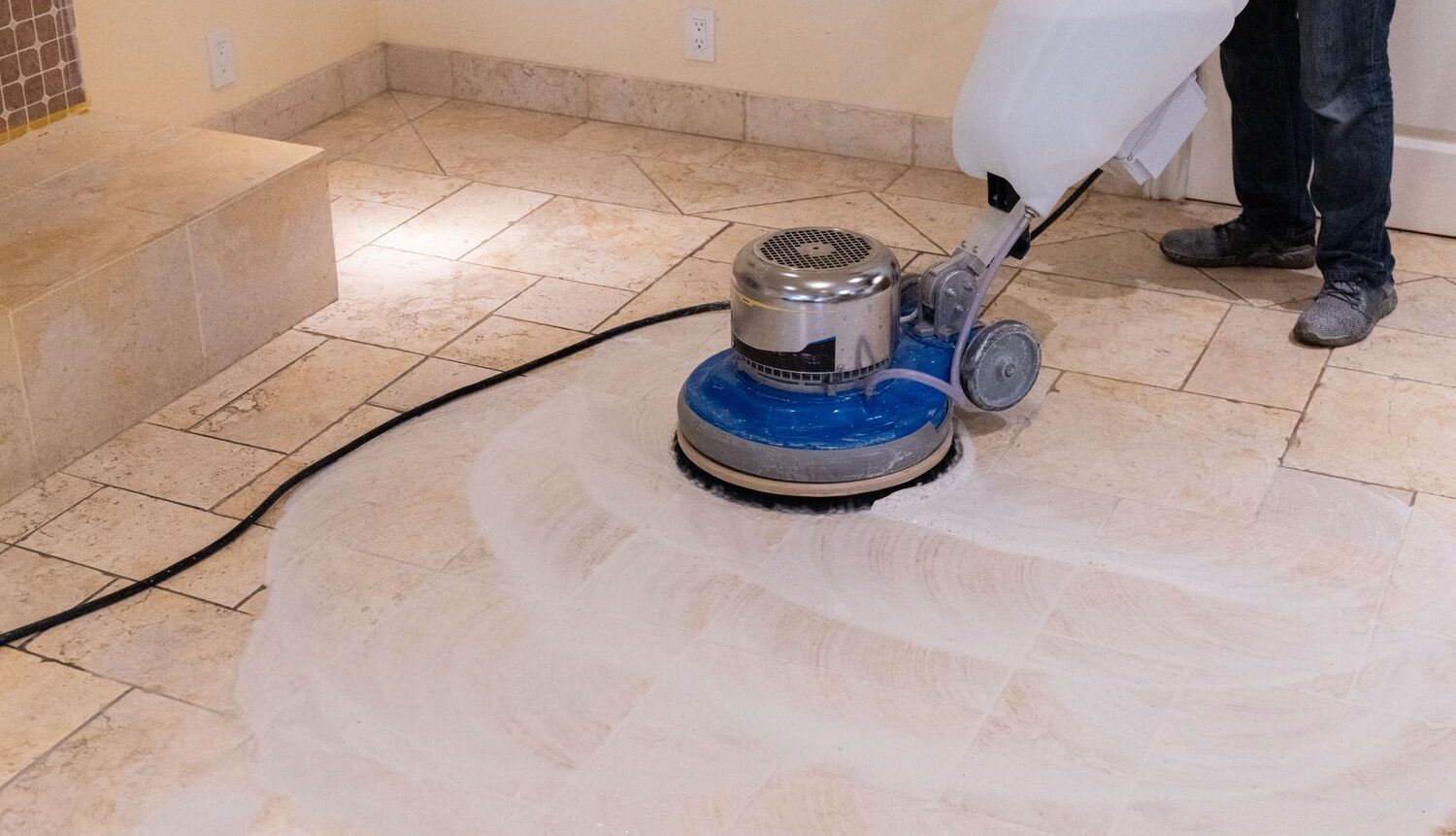 How to clean tile floors.
Taking proper care of your tile is key to ensuring that you enjoy it for many years to come. Because there are so many different types of tiles, always look for cleaning instructions in the manufacturer's guide. Here are some basic cleaning tips for your tile floors:
Sweep or vacuum. Be sure that your vacuum does not have a beater bar, as this can scratch your tile. Sweeping and vacuuming will allow you to quickly remove any loose debris from your tile flooring. You can also use a dust mop.
With the debris gone, mop your tile floors. Use a soft, damp mop with a manufacturer-recommended tile and grout cleaner. You may also be able to use a neutral pH cleaner on tile floors made out of natural stone.
Due to its texture, deep clean the tile as grime builds up. Utilize a soft brush and an all-purpose cleaner or mild detergent. Gently scrub the textured tile and grout to remove the dirt. Once complete, rinse thoroughly and dry completely.
To clean grout, use a stiff brush. After applying an approved cleaner, vacuum up the dirty water.
Tile flooring maintenance tips.
Clean up any spills right away. Leaving a spill for too long can permanently stain the tile, particularly the grout.
While tile is sturdy, be careful when moving heavy objects. Always use furniture protectors on tile and avoid dragging heavy objects across the surface.
Use non-slip mats or area rugs to protect your tile floors.
Ask a professional about sealing your tile flooring. If water and moisture can permeate the tile, damage can occur.
Tile cleaning mistakes to avoid
Never mix bleach and ammonia.
Never use an acid-based cleaner.
Never use steel wool or scouring powders.
Never use abrasive cleaners such as dry cleansers or soft cleansers on a natural stone tile.
Never use vinegar, lemon juice, or other cleaners containing acids on marble, limestone, travertine or onyx surfaces.
Also read: How to clean and maintain your tile surfaces.
When to hire a professional.
Here are a few signs that indicate you should hire a tile flooring professional:
Uneven tiles
Discolored or stained tiles
Grout is chipped or deteriorating
Chipped, cracked or missing tiles
It's time to reseal your tile (check your manufacturer's guidelines)
Related content: How much does tile installation cost?
Who to hire to maintain your tile floors.
While tile is a durable and beautiful choice for flooring, it does need to be cleaned frequently to ensure that the surface is not damaged. For busy homeowners, a regular floor cleaning service can help maintain the lifespan of their tile floors. Here are some pros who can help you clean, maintain and fix your tile floors:
See which floor cleaners are top-rated in your area.
Carpets.
There's nothing quite like the feel of walking barefoot on soft, plushy, warm carpets. But unfortunately, your carpets go through a lot of wear and tear and can quickly become dirty and smelly. And, they don't typically last for decades. With a life expectancy of only eight to 10 years, it's important to stay on top of maintenance to extend your carpet's lifespan.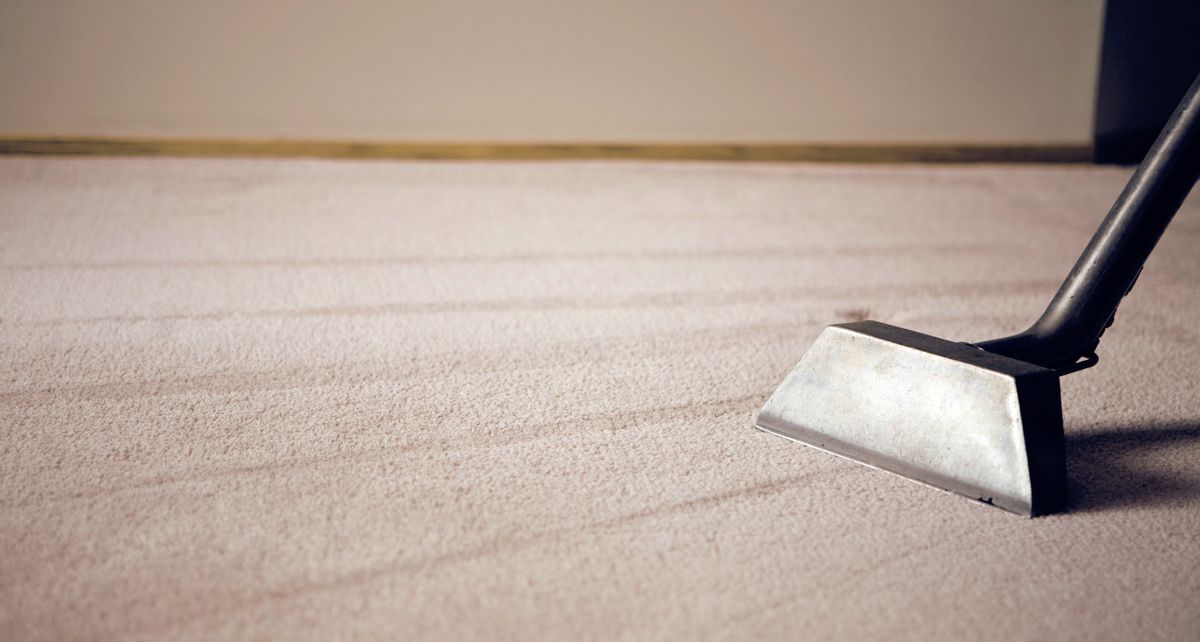 How to clean carpets.
Use the following carpet cleaning tips to keep your floors free of dirt, stains and allergens.
Vacuum every week. For more high-traffic areas, you may need to vacuum more frequently.
Clean up spills before they stain. Don't scrub — blot out the moisture instead.
Use cleaning products with the CRI seal of approval. This means the Carpet and Rug Institute approves the product, and it should work.
Use a water extraction method for heavily soiled, dirty carpets. If you don't know how to use these machines, hire a pro instead.
Carpet maintenance tips.
Besides vacuuming and stain removal, there are few other things you should do to maintain your carpets:
Get a professional deep cleaning every 12-18 months.
Use mats by doors to prevent dirt and mud on your carpets.
Install window treatments or blinds to protect your carpet from UV damage.
Carpet cleaning mistakes to avoid.
Never use an excess of water when cleaning.
Never place furniture on wet carpet. Wait until it dries.
Never use a steam cleaner to remove pet urine.
Never operate machinery you don't know how to use.
When to hire a professional.
There are a few scenarios where you'll need to skip DIY and hire a professional to help you clean and repair your tiles. For example, hire an expert if:
You're overdue for a deep carpet cleaning.
You want to dry clean or steam clean your carpets.
Your carpet has hard-to-remove stains or odors.
Your carpet is old or damaged and needs to be replaced.
You have uneven carpet and worn-out padding.
Also read: How much does carpet cleaning cost?
Who to hire to maintain your carpets.
You can find plenty of professionals who can help you care for your carpets. For example, consider hiring any of the following experts:
Find the best floor cleaner in your neighborhood.
Concrete floors.
There is perhaps no flooring type more durable than concrete. Gone are the days of concrete being solely outdoor material. A popular option for basements, modern concrete floors are designed to be beautiful, modern and easy to maintain.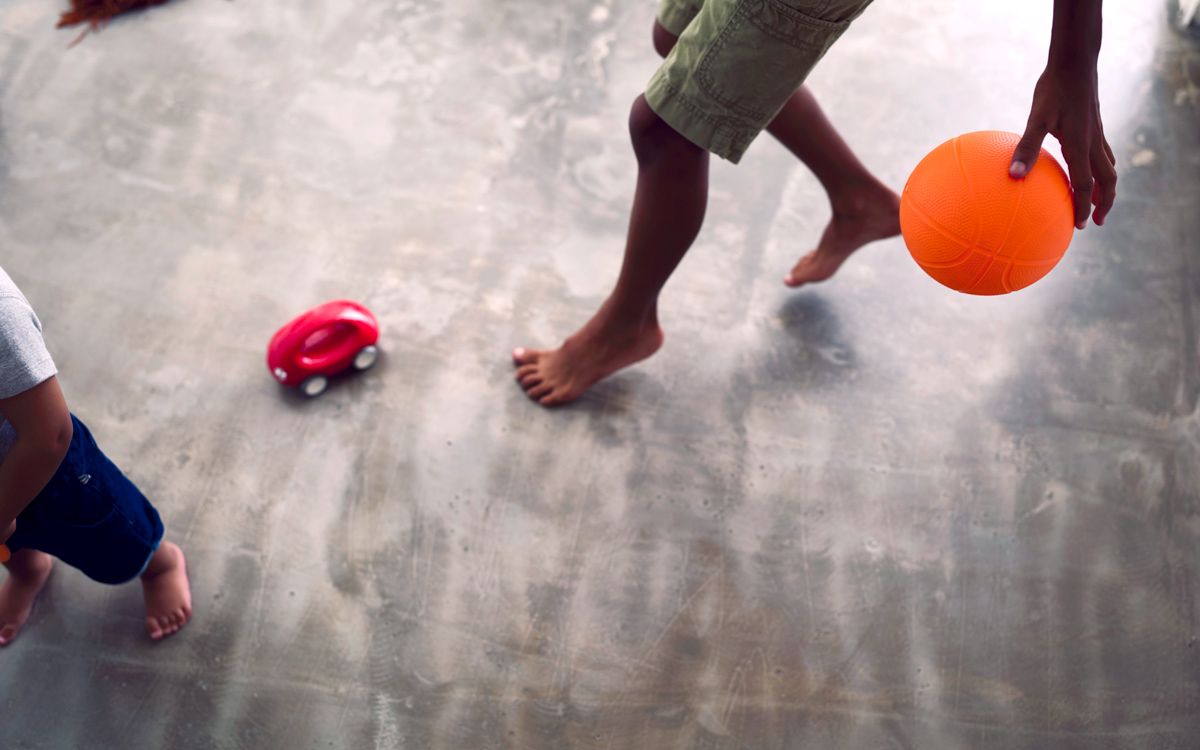 How to clean concrete floors.
The following cleaning and maintenance tips can help you gain the most out of your concrete floors:
Begin by sweeping, vacuuming or dust mopping. Regularly clearing away debris and dust is a great way to help protect the surface of your concrete floors.
With the surface debris gone, it is time to mop your concrete floors. Concrete floors can withstand water, which makes them relatively easy to mop. Utilize a mild detergent with warm water.
Thoroughly rinse and dry your concrete floors after you're done mopping.
Concrete flooring maintenance tips.
Concrete is a relatively easy flooring material to maintain. Use these tips to prevent cracks and preserve its polish.
Dust frequently to prevent scratches and damage.
Address spills and stains immediately to prevent permanent damage.
Get it sealed. Sealing your concrete stops water from penetrating it and prevents stains. If you have polished concrete, it doesn't need to be resealed.
Read your manufacturer's guide to find out how often you should seal your concrete. Typically, it's recommended you reseal every few years.
Consider applying wax on top of your sealer. Polished concrete doesn't require wax.
Fix any cracks. If not, dirt will get trapped.
Use floor mats or rugs to prevent dirt.
Concrete cleaning mistakes to avoid.
Never use harsh cleaners. These can damage the concrete's sealant.
Never use a metal wire brush on concrete flooring.
Avoid using muriatic acid to clean concrete, specifically if you want to stain it in the future.
When to hire a professional.
Whether you need help cleaning, sealing or repairing your concrete floors, contact a local professional if you notice that:
Your concrete flooring is cracked, chipped or deeply scratched.
Your concrete needs to be sealed or resealed.
You want to stain, stamp, polish or wax your concrete floors.
You want to install new concrete floors in your home.
Related content: How much does concrete cost?
Who to hire to maintain your concrete floors.
Finding a professional to help you maintain your concrete floors is easy. Search for contractors, contractors and experts in these categories:
Get free estimates from top-rated floor cleaners.
Marble floors.
There might not be a flooring type more luxurious than marble. This beautiful, natural stone has long been revered for its elegance and timeless charm. Keeping your marble floors clean and well maintained is a must to ensure you enjoy the longest lifespan possible with the least amount of repairs needed.
How to clean marble floors.
The following cleaning tips will help keep your marble sparkling:
Marble floors should be cleaned frequently, utilizing a dust mop. The frequency depends on how many people and pets are living in your home. Estimate cleaning once a week for one person in the home, twice a week for two, and so on.
Only use a soft microfiber cloth on marble floors. Never use scrubbing brushes.
When cleaning with a product, use a pH-neutral product. This will reduce streaking and residue build-up.
Always dry your marble after washing. This ensures that iron oxide in the water does not leave behind rust stains.
Use a poultice to remove stains from your marble.
Marble flooring maintenance tips
If you spill sometime, blot it immediately. Leaving spills on your marble floor can lead to permanent staining and etches.
Use the right cleaners to prevent etching. Check your manufacturer's guide for a list of cleaning products you can use.
Know the difference between stains and etches, so you use the right cleaners. Stains have spots that are darker than the surrounding stone; etches are spots that are lighter than the stone.
Consider sealing your marble to make it resistant to stains and moisture.
Marble cleaning mistakes to avoid.
Never use products with acids, such as lemon juice or vinegar.
Never utilize harsh cleaning products on marble floors.
Never use scouring powders.
When to hire a professional
If any of the following scenarios apply to you, talk to a flooring professional about cleaning, repairing, sealing or replacing your marble floors:
You see etch marks.
You have permanent stains.
Your marble floors have cracks, chips or deep scratches.
It's time to seal/reseal your marble floors.
Who to hire to maintain your marble floors
Marble is a stunning flooring choice. However, it does require a lot of upkeep to ensure it is not damaged. Consider hiring these professionals to help you stay on top of maintenance:
Find a top-rated floor cleaner near you.
Use Thumbtack for your floor maintenance needs.
Whether you need to clean your laminate floors, refinish hardwood, seal your concrete or make some repairs, Thumbtack can help. Find a local flooring company or contractor who can inspect your floor's condition, clean it or repair it immediately. After all, taking good care of your floors is key to keeping a comfortable and clean home — and to protecting your investment.
Additional sources: Bob Villa, Carpet and Rug Institute, Concrete Network, National Wood Flooring Association, Natural Stone Institute, North American Laminate Flooring Association, The Spruce, World Floor Covering Association