Understanding the type of work a contractor can do.
Before you can start looking for contractors, decide if you truly need a contractor for your home improvement project or renovation. General contractors and subcontractors can help with almost any project you're working on, including kitchen remodels, bathroom renovations and other types of construction and remodeling projects. Here's a closer look at the difference between general contractors, subcontractors and other types of professionals.
General contractors vs. subcontractors.
Depending on your project's scope, you might need to hire a general contractor. A general contractor supervises, coordinates and manages your project. They'll go over the plans, materials and costs to help ensure your project stays within your budget.
But a general contractor won't complete every aspect of the project. Instead, they'll hire other specialty contractors (also called subcontractors) to perform electrical, plumbing, tiling, construction and other types of tasks required to complete your remodeling project. A general contractor can also help you with inspections and getting the necessary permits.
A subcontractor typically has a specialty in specific trades, such as:
If you hire a general contractor, you don't have to worry about searching for and hiring several subcontractors — your general contractor will take care of this for you. However, you may only need to hire a specialty contractor if you have a small home improvement project. For example, you can hire an HVAC contractor to upgrade or fix your heating and air conditioning system. You can also hire a tiling contractor to install new tiles in your bathroom or a tile backsplash in your kitchen.
Handymen, house cleaners and other home pros.
If you have home repairs or maintenance tasks that require a skilled professional, you might not need to hire a general contractor. For example, most handy people can take care of minor repairs and maintenance work. And, you can hire a house cleaner to deep clean your house or an appliance service specialist to service your refrigerator, washer, dryer and other major appliances.
What about architects and designers?
Homeowners who are working on major renovations will often require an architect and/or an interior designer. An architect will work with you to understand your vision and ideas. They will create the designs (while keeping safety regulations and building codes top of mind) and give them to your contractor, who will bring your vision to life.
An interior designer will also create designs for your interior space, focusing on functionality, aesthetics, safety and building codes. They can also decorate your interior space and help you decide on furnishings, finishes, paint colors and more.
How to find the best contractors for your project.
After you've determined you need a contractor, filter out potential candidates by identifying the type of contractor that's best suited for your project. For example, if you only need plumbing work, new roofing or a bathroom remodel, find contractors who specialize in each of those domains. When tackling a major remodeling project that involves a mix of different jobs (like a complete house renovation), you'll likely need a general contractor — and possibly an architect, interior designer and several subcontractors.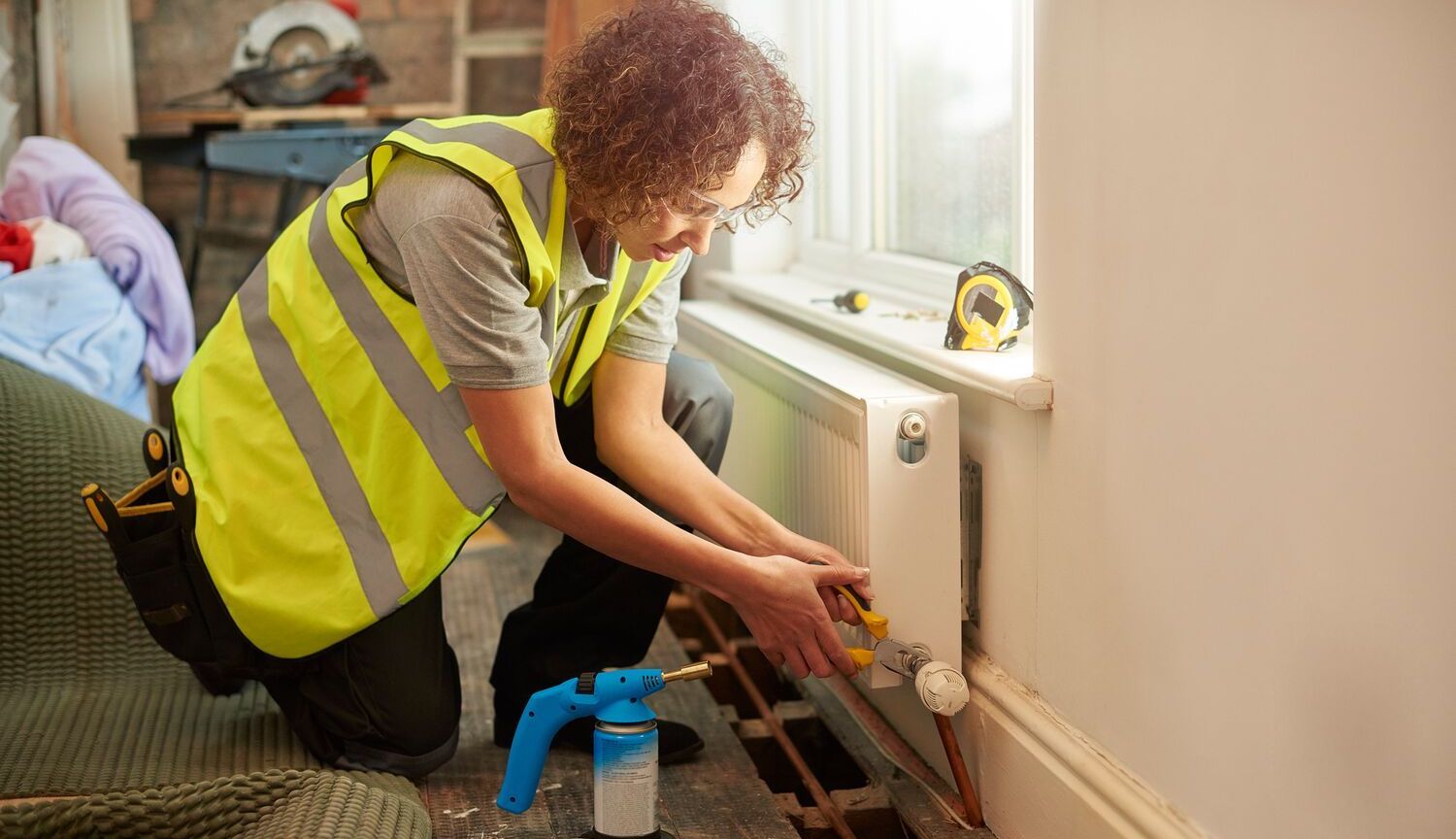 Check out online reviews and project photos.
Going online and using tools is the best way to find local contractors. When you search online and use a tool like Thumbtack, you'll find plenty of crucial information that can help you identify the best person for your project. For example, always read the contractors' customer reviews and ratings. Reviews left by happy (and unhappy) clients will tell you a lot about a contractor's professionalism, communication, pricing and work quality.
Many clients also post photos in their reviews. As you're browsing through the reviews, look for photos of projects that resemble yours. These photos can help you get a better idea of a contractor's specialty and craftsmanship. If you can't find pictures of customers' projects in their reviews, look for images the contractor may have posted on their profiles or website.
Also read: How to search for a pro for your project.
What's their reputation?
Online reviews can help you decide if a contractor is reputable, but you can take several other steps. For example, consider visiting the Better Business Bureau (BBB) and look up the contractor. On the BBB website, you can read more reviews and get information about client complaints. You can also conduct a quick web search to uncover whether a potential contractor has been involved in any rip-offs, scams or legal cases.
Verify licenses and insurance.
You should always make sure your contractor is licensed per your local and state jurisdictions. For example, they may need a specialty or a general contractor license. Find out what the rules are where you live, and ask the contractor to provide proof of their license (especially if you can't verify this information online).
If something goes wrong during your project, you should be covered. Make sure the contractor you hire has insurance and bonding if required. Here are more tips on how to verify insurance.
Contractor red flags to watch out for.
As you're searching for a contractor for your project, keep an eye out for these red flags.
1. They can't verify their license or insurance.
If a contractor can't provide their license number, be careful — they may not have one and if that's the case: they shouldn't be doing any work for you. You should also check with your state's license board to see if your contractor has the right license for your project. Many agencies have online portals where you can verify a contractor's license. Here's an example of California's contractor online lookup.
Insurance is important, too. Verifying that your contractor has insurance will help protect you in case something unexpected happens.
2. The contractor insists you pay in cash.
The Federal Trade Commission warns that a contractor who requires a cash payment may be scamming you. It's always best practice to pay with a credit card or check so that you have the proof of payment.
If the contractor you're considering is fully vetted and legitimate, paying with cash may be OK. Just make sure you get a signed receipt that also includes details about the project, how much it cost and the date.
3. You're "required" to obtain building permits and codes.
Navigating building codes and permits can be complicated for the average homeowner. But for an experienced, legitimate contractor, it's easy. Contractors have experience with this process and should be ready to help their clients get the required approvals before starting the projects.
4. They don't have an online presence.
If you can't find any information about the contractor online or with your local or state government, that could be something to look into. Many contractors have some type of online presence or social media footprint that tells you more about their services, experience and specialities. You should also be able to read their customer reviews — which is pretty hard if they don't have an online profile.
5. They have too many bad reviews.
Don't gloss over a bad review. Read through the reviews to determine if the contractor has consistently performed poorly. Find out if there's a noticeable trend. For example, do customers always complain about their inability to finish the project on time? The quality of the work? Their professionalism? If the contractor keeps getting the same negative feedback, it's a sign they may not be taking their clients' reviews seriously in order to improve.
Of course, if a contractor has just a few bad reviews, that doesn't mean they're terrible at their job. The bad review might just be a one-off. If you notice that the bad outweighs the good, consider finding another pro.
6. Their price quotes are suspiciously low
Everyone loves a good deal. However, some deals are too good to be true. If the estimated cost for your project is much lower than you anticipated, get quotes from a few other contractors. If one contractor estimates the cost will be significantly lower, it might be a scam.
7. They can't answer your questions.
Before you choose a contractor, you should ask plenty of questions. Get more details about the materials they plan to use, how long the project will take, the itemized cost of the project and more.
If your contractor is unable to answer questions like these, they might not have enough experience for your project.
8. You're being pressured to make a decision now.
Nobody likes to be rushed into making a big decision, especially if that decision involves your biggest financial investment: your home. A professional contractor should give you the time and space to think through your options before you hire anyone.
Just keep in mind that your contractor may have other clients or bids. If your project is timely, give them an answer before they book a job with someone else.
9. They arrived very late to your first meeting.
Whether you do your consultation over the phone or in person, a contractor should be punctual and show up on time for all appointments. If they're late and don't give you a heads up, it could be a sign that they're unreliable. That's the last thing you need when doing a large project.
10. They were rude during the interview and consultation.
It's important to have a good, respectful working relationship with your contractor. If you don't think you'll get along early in the process, you might consider taking your business elsewhere.
Questions to ask contractors and pros.
Contacting contractors can be time-consuming — but you should always reach out to several candidates before making a decision. Think of this part of the process as insurance against expensive and unpleasant disputes down the road. Contact at least three to five contractors, but don't hesitate to reach out to more if you're having difficulty finding a good fit.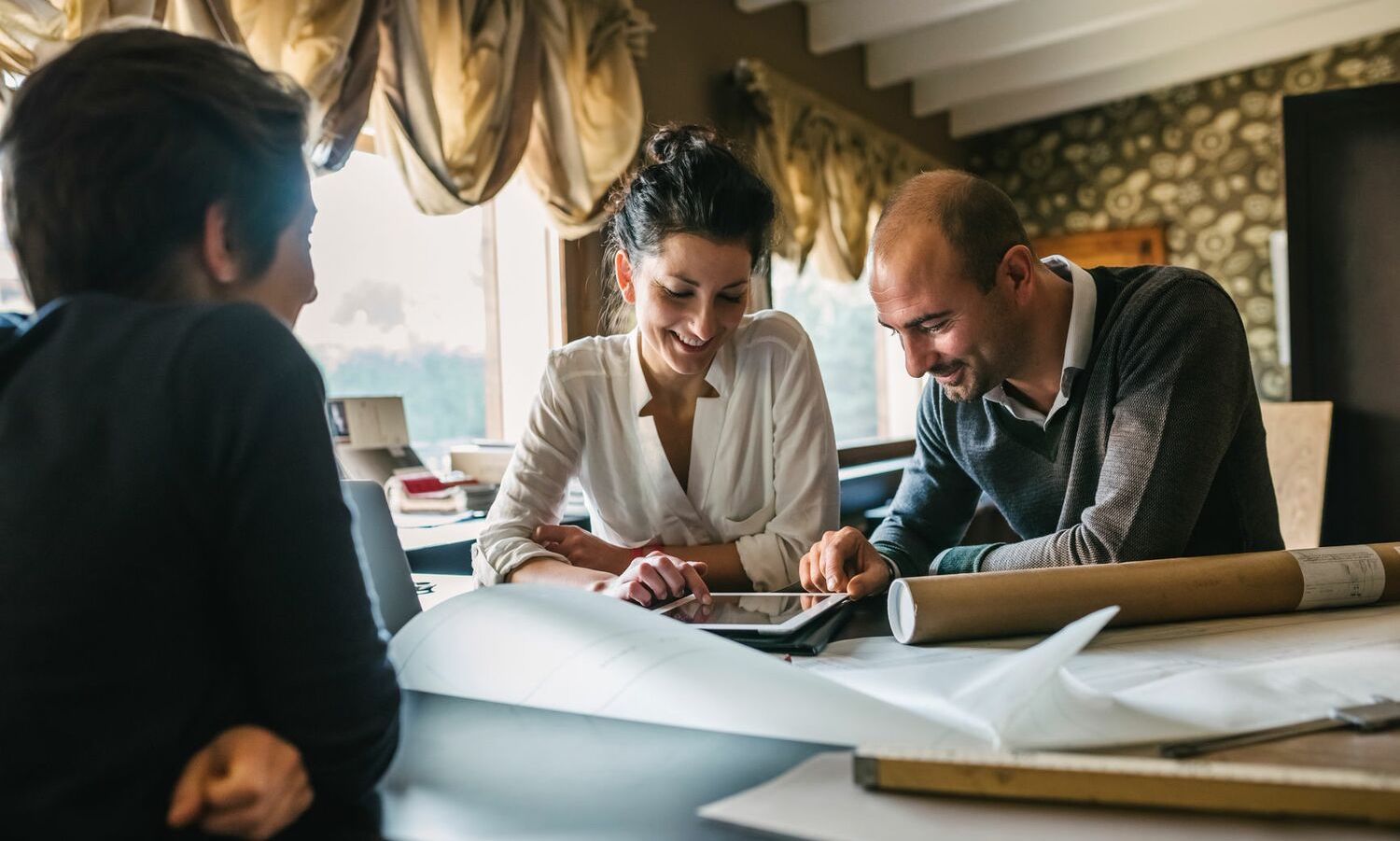 Here are several questions you can ask contractors:
Do you have a license?
Do you belong to trade associations or institutions?
Do you have insurance, such as workers' compensation and liability insurance?
What's your specialty and area of expertise? Or, are you a general contractor?
Do you offer a warranty?
Have you ever been involved in a legal dispute?
How will I be billed?
Is there a down payment?
What is your fee schedule?
Can you handle permitting?
Who will I be communicating with throughout the project?
How long will it take to complete my home project?
What are some things that can throw the project off schedule or over budget?
How much are the materials?
Who is your supplier for materials?
What's your process for creating a contract?
What materials do you recommend based on my budget and vision?
How much will installation, removal and general labor cost?
How much will my project cost in total?
Do you have a list of references I can contact?
These are just some of the questions you can ask. Don't hesitate to ask more as they arise. And as you're asking these questions, write down the contractors' answers. Later down the line, your notes can help you make sure certain vocal agreements are ultimately written down and included in the contract.
Also read: How to message and communicate with pros.
Getting cost estimates and bids from contractors.
Ideally, you should hire a contractor who offers fair pricing and quality work. To find out which contractor provides the best value for your money, you need to gather price quotes from a handful of good contractors.
Many factors can influence the cost of hiring a contractor, including the square footage of the space, the materials you need and the number of contractors it'll take. To get the most accurate cost estimate possible, give the contractors as many details about your project as possible. For example, if you're working on a kitchen renovation, let them know:
The kitchen's size
If you plan to change the kitchen's layout
Whether you want to install new fixtures and appliances
If your kitchen cabinets need to be repainted or refaced
What materials and paint you want for your counters, cabinets, walls and flooring
If you're going to install new countertops or a backsplash
How soon you want the remodeling project to be completed
If you think you'll require electrical and plumbing work
You can also give the contractors any photos, plans or designs you might already have. The more information you give the contractor, the more accurate your price quote will be. And the easier it will be to plan, save and budget for your project.
How to compare contractors' bids.
The first price quote you receive may not have much wiggle room, but it doesn't hurt to try to negotiate. But to negotiate effectively, get cost estimates and bids from several contractors. Then, compare them.
If you think a contractor's prices are too high (compared to their competitors) but they're still your No. 1 choice, you can let them know you received more reasonable bids from other local contractors. They might agree to match their rates — or they might not. If not, decide whether your favorite contractor's high prices are worth it or if you should choose a more affordable candidate.
Just remember: Don't sacrifice quality to secure the cheapest rates. Ultimately, hiring a more experienced, skilled, professional and reputable contractor is the best way to go if your primary concern is quality.
Also, if you can't negotiate to lower the total costs, you may be able to negotiate a payment plan or schedule that works for your budget.
How to make your decision.
After you've completed your research, it's time to make a decision. Ask yourself these questions as you narrow your list down to one:
Which contractor offers the best price for the most value?
Which one has the most expertise and credentials?
Which one has the best reputation?
Which one has the most experience working on my specific project?
Which one has the highest rating and best reviews?
Which one seems the easiest to work with?
Decide which factors are the most important to you, and weigh them against each other accordingly.
Get it in writing and create a contract.
Before any work begins, get everything in writing and draw up a contract. Your contract with your contractor needs to be explicitly detailed down to the finest points. For example, it should include the following:
Contractor's contact and business information
Contractor's required license number
Project timeline, including start and end dates
Financing and payment plan/schedule
Schedule of each phase of the project
Complete material list, supplier list and budget specifications
Contractor's guarantee to handle all required permits
All potential time conflicts from concurrent projects
Change order provisions
Full worker list and daily schedule
Warranty and insurance information
Broom (clean-up) clause
Termination clause
Tips for working with contractors and pros.
After you hire a contractor, you can help ensure your project goes smoothly by keeping track of all changes and delays, communicating with your contractor regularly and establishing a good rapport. Consider implementing these tips as the contractors work on your project:
Prepare the site or area by removing obstacles and decluttering.
Designate a bathroom for them to use (if possible).
Keep a written record of all changes and additions.
Check-in on the progress and quality of work.
But don't cause too many disruptions or distractions.
Only pay for work that's completed properly — especially your last payment.
Show appreciation by providing water or other refreshments.
How to handle a dispute.
If you have concerns about your project, attempt to address them and resolve the dispute with the contractor. A good customer experience is vital to many contractors, and they rely on positive reviews, word of mouth and references to continue growing their business. Often, you can resolve disputes by communicating clearly with your contractor.
However, if you can't agree on a solution, Thumbtack can help. Here's more information on how to resolve issues with a project.
Find local contractors and pros on Thumbtack today.
Your home may be the biggest investment you ever make. Put in the necessary research and time to find the right residential contractor for your home renovation or remodeling project. Using Thumbtack, you can quickly hone in on the best contractors in your area and hire a top-rated professional.
For more tips on how to hire a professional on Thumbtack, read our Smart Hiring guide.
Video: Contractor hiring tips from a pro.