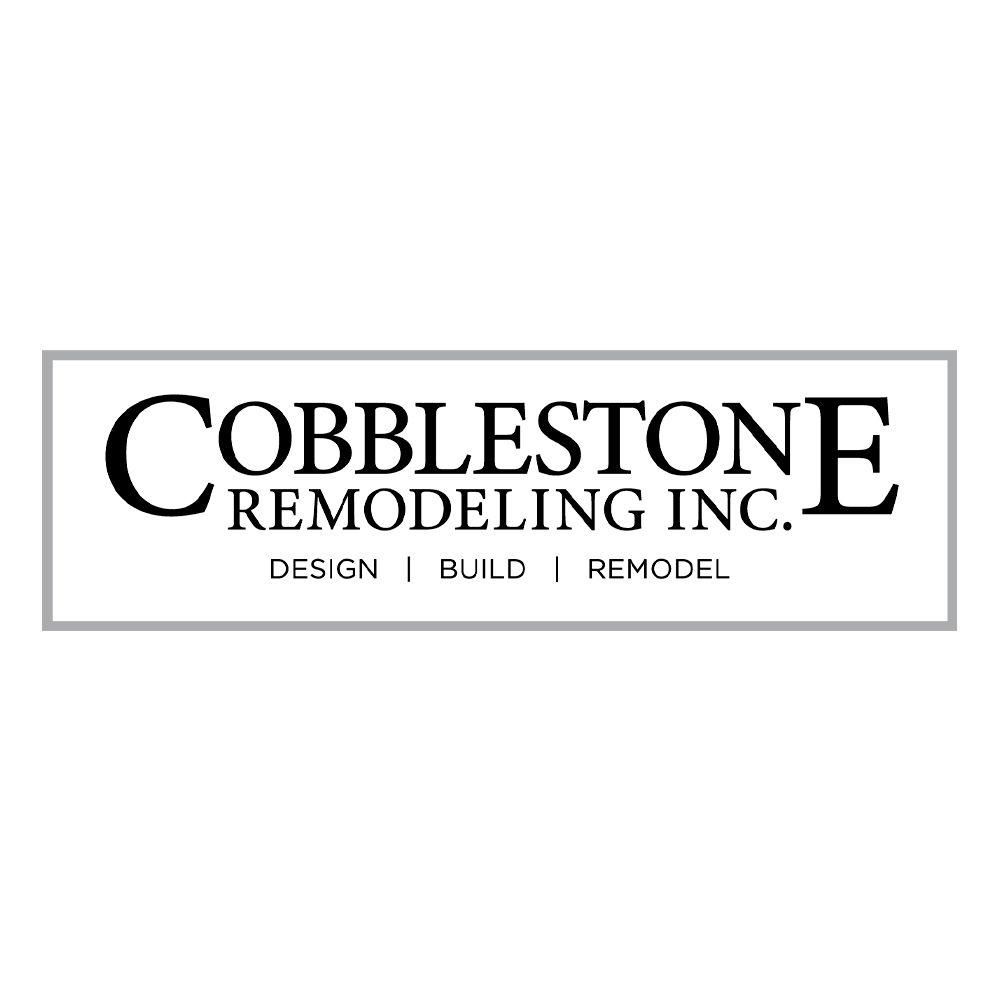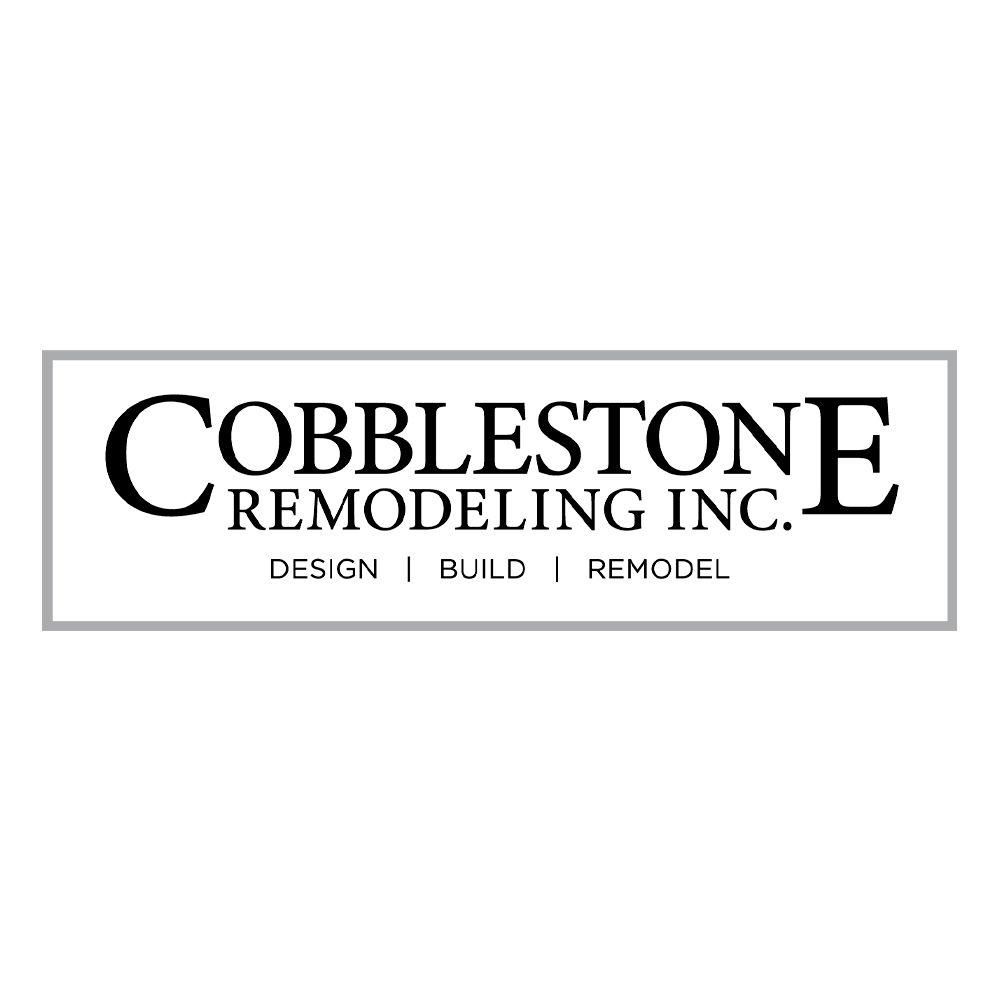 Cobblestone Remodeling, Inc.
---
Responds in about 3 hours
Introduction:
Led by founder Bill Conforti, Cobblestone provides homeowners with exceptional design-build services that give our customers comfort and pride in their home. Whether you want to enhance your interior with a newly remodeled kitchen or bathroom, considering adding an addition, or looking to upgrade your exterior with premier window replacements or new siding, Cobblestone Remodeling's expert team will partner with you to turn your ideas into reality. What makes Cobblestone Remodeling stand out from others are our certified and award-winning designers. Our designers understand how to maximize your ideas while taking into account the existing conditions of your space. They keep up to date with the latest trends and energy-efficient ways to bring your dream to life. For great design, quality products, and expert installation, contact Cobblestone Remodeling to schedule a free consultation with our in-house designers. Cobblestone Remodeling – Designed to your vision, tailored to your reality.
Featured Projects
32 photos
Bartlett Siding Install

Bathroom Remodel

Lincoln Park Kitchen Remodel

Bathroom Remodel
Reviews
Read reviews that mention:
---
Fabulous designer and
remodel
. I was able to envision everything with the thoughtful design before it was finished!
Window Installation
Horrid communication. Great sales- zero follow through.
We contracted with Cobblestone to
remodel
our kitchen and fireplace. We worked with Jennifer M, who took our vision and created a lovely rendering. She assured us that Cobblestones service, professionalism, and attention to detail more than makes up for the premium charged over other bids that we received (1.5x as much as the other bids). After we signed the contract with Cobblestone, things went downhill quickly. What follows is a cautionary tale. Do not work with Cobblestone.First, there were two delays in starting the project. Once because the cabinets werent ready on time and the second delay came when the crew showed up to start demolition of the kitchen, only to learn that all of the cabinets still werent available. At this point the cabinets had allegedly been ordered two months ago and still werent in.After the cabinets were installed we immediately notified Cobblestone that the cabinet material and color were not what we ordered. We met with the owner of the company (Bill Conforti), and gave him the opportunity to rip out the cabinets and start over, or keep going and make a financial adjustment at the end. The owner elected to keep going.Jennifer mis-ordered kitchen shelving and the matching mantel, and proceeded to lie to everyone, her own colleagues and us, about what happened. She blamed the vendor for the mishap, even after the vendor proved to us that they shipped exactly what Jennifer ordered. Even when faced with documented evidence of what shed done, Jennifer continued to lie and claim that she had a telephone conversation with the vendor where they agreed to her request, but she did not obtain a revised work order from the vendor showing it. Jennifer incorrectly measured the kitchen and the cabinets were installed wrong. We pointed this out to the crew, who informed us that they installed according to the measurements. One of the drawers and a cabinet could not open due to their placement. The crew had to take out the cabinets, move plumbing, and reinstall the cabinets in order for the drawer and cabinet to be functional. This caused several days of delay, due to an error that could have easily been avoided.Beyond Jennifers mountain of mistakes, there were craftsmanship issues with the work that was completed. To the credit of the subcontractor, each time we pointed out a craftsmanship mistake they came in and did it again. Some of the mistakes were the result of the materials ordered (failing to order proper stacked brick to wrap around the fireplace), and some of the mistakes were on the crew. But they tried their best to make everything look as nice as they could with the materials ordered.During our final meeting with the company we sat down with Bill, Jennifer, the project manager, the crew supervisor, and a different project manager that had never been involved on our job and never stepped foot into our house. During this meeting Jennifer told more lies, accused us of misremembering the design meetings, and claimed others had screwed up. The mystery new PM that has never been in our house suggested lots of easy and quick fixes for each of our complaints. Even as he is suggesting these fixes, the crew supervisor is shaking his head no because he actually knows what materials are in the house, and knows that these fixes wont work (also, where was this PM when the problems were happening).In the end, Bill offered a very insulting discount on the work, and when we declined he suggested that they could come and redo the cabinets, shelving and mantel. Only after we pointed out that he is suggested redoing the entire project did we get any traction on a more reasonable adjustment to the original quote.The project ended up taking 13 weeks from the day they actually started. This is after everyone at Cobblestone assured us that this kitchen would take 3 weeks from start to finish. We always felt like 3 weeks was unlikely, but never imagined that it would take 4x as long as quoted.
Cobblestone Remodeling, Inc.'s reply
Michelle, We are very surprised to see this review posted by you for a couple of reasons. Namely, this job was closed out 14 months ago, so it is curious why you are posting about this now. Jennifer M. and the "mystery Project Manager" you referred to are no longer with Cobblestone (and haven't been for over a year). The reason that the PM wasn't in your home "as the problems were happening" is because he was a new employee during the time of your job, so he was getting acclimated to being a new hire of the company. We acknowledged on many occasions there were mistakes with your job, which is why your were given a significant discount of over 31%, which at the time of the meeting you were agreeable to and seemed happy with the final outcome. As we've stated to you before, we are very sorry for your experience and did what you asked in terms of heavily discounting the final balance for your inconvenience. It is disappointing, to say the very least, to see the resurrection of this issue 14 months after the fact as we assumed this issue was laid to rest long ago.
I accepted Cobblestone's quote even though it was on the high side because the salesperson sold me on their understanding of my vision and ability to execute on it. My house is a historic landmark and I wanted the work to match the style and craftsmanship of the original work in the house. I'm left with a frustrating choice; do I live with all the issues Cobblestone created that could have easily been avoided if done right the first time, or do I hire a competent contractor to fix their mistakes spending thousands more?- salesperson/designer/project manager disappeared halfway through the project and Cobblestone didn't assign anyone else to the project. I was working directly with subs.- in a room in which they installed 3 windows next to each other one was installed 3/4 inch higher than the others and it shows- another window is noticeably out of plumb- I requested oak to match the existing wood in the house and they ordered pine- the first set of windows ordered were incorrect which set the project back months. I was told I would be able to keep the incorrect windows (which would have fit in other places in my house) but the subs took them.- the door was installed improperly and only opens 90 degrees instead of 180 degrees which causes flow issues now. The salesperson sold me that they'd be able to install it to open 180 degrees but the subs took shortcuts and when I complained didn't fix the problem.- trim work was rushed and rough with corners not meeting up well, gaps, not aligned with existing trim. Generally the they used work-arounds and shortcuts whenever possible instead of doing things the right way.I complained and they fixed some of the more egregious trim issues that could be fixed easily, but I'm left with a result that is much less than my expectations and what I paid for.Cobblestone certainly sold me on being a great design/build company but delivered a quick, sloppy job.
Cobblestone Remodeling, Inc.'s reply
Ryan, You were not without a project manager. The sales rep from Marvin Windows was involved 100% in your project. Also, the Customer Service Representative was in contact with you during your project. Yes, the project took longer than expected since some of the windows were manufactured wrong by Marvin Windows. When they were aware of the issues, they re-ordered the windows. When the windows came in, we worked tirelessly to schedule the install. Unfortunately, the weather was at it is worst. We were given a punch list of things that needed to be addressed. We sent out our carpenter to correct those items. You did not mention that the door was installed improperly. You are more than welcome to have the windows back. We can also send a carpenter back out to your house to fix the remaining issues, including the door.
Great designs, great work.
Credentials
License
License Type: General Contractor (Chicago, IL)
License verified on 9/16/2021
Background Check
Bill Conforti