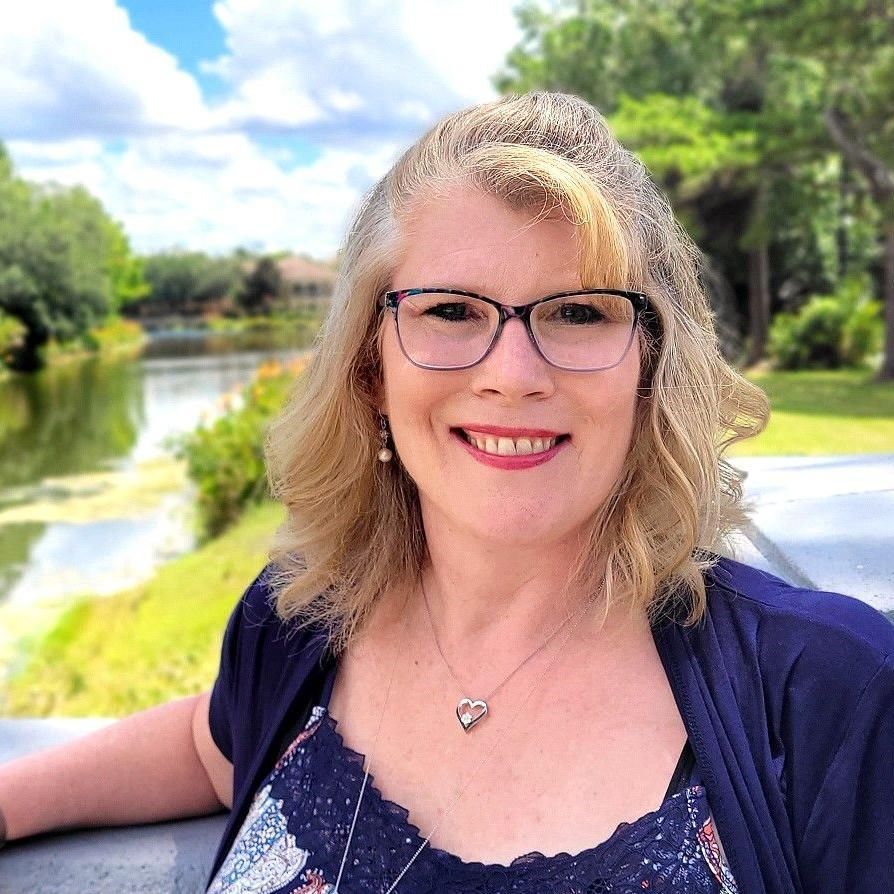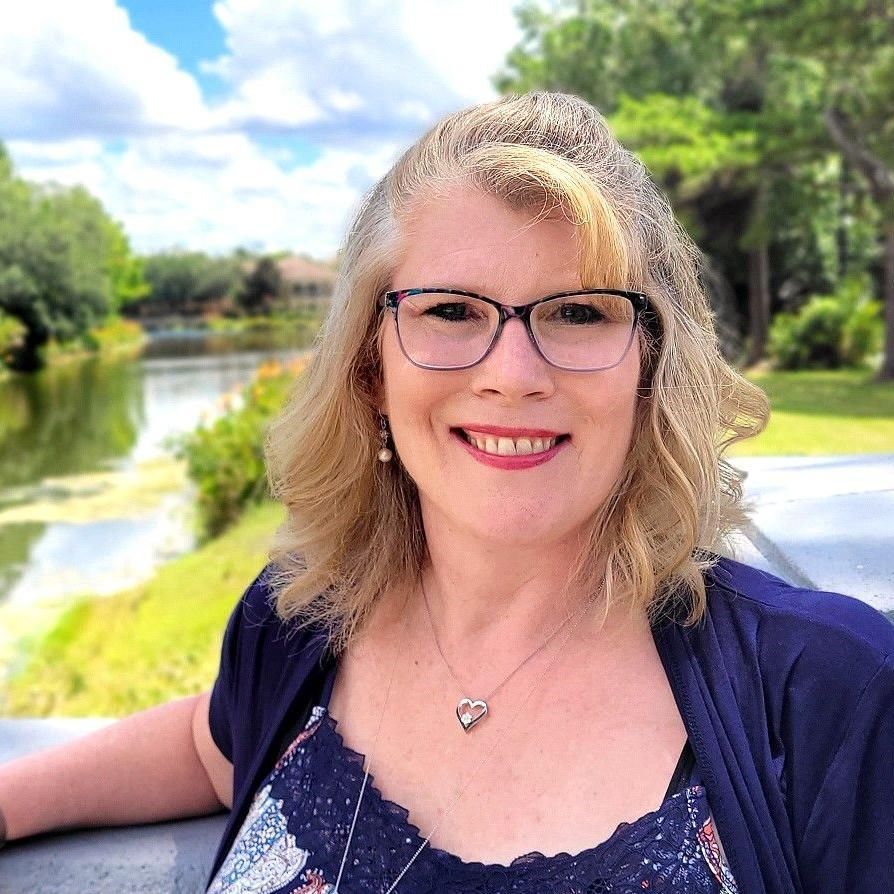 Sonja Budreau, MBA CMC - Creative Consulting
Introduction:
🌹 𝐼 𝑎𝑚 𝑆𝑜𝑛𝑗𝑎 𝐵𝑢𝑑𝑟𝑒𝑎𝑢, 𝑡ℎ𝑒 𝑓𝑜𝑢𝑛𝑑𝑒𝑟 𝑜𝑓 𝐶𝑟𝑒𝑎𝑡𝑖𝑣𝑒 𝐶𝑜𝑛𝑠𝑢𝑙𝑡𝑖𝑛𝑔 𝑖𝑛 𝑁𝑜𝑏𝑙𝑒𝑠𝑣𝑖𝑙𝑙𝑒, 𝐼𝑁. 𝐼 𝑎𝑚 𝑎 𝑠𝑒𝑟𝑣𝑖𝑐𝑒 𝑝𝑟𝑜𝑣𝑖𝑑𝑒𝑟 𝑜𝑓 𝑒𝑚𝑝𝑜𝑤𝑒𝑟𝑚𝑒𝑛𝑡, 𝑐𝑎𝑟𝑒𝑒𝑟, 𝑎𝑛𝑑 𝑙𝑖𝑓𝑒 𝑐𝑜𝑎𝑐ℎ𝑖𝑛𝑔 𝑎𝑠 𝑤𝑒𝑙𝑙 𝑎𝑠 𝐶𝑒𝑟𝑡𝑖𝑓𝑖𝑒𝑑 𝑀𝑎𝑠𝑡𝑒𝑟 𝐶𝑜𝑎𝑐ℎ 𝑐𝑒𝑟𝑡𝑖𝑓𝑦𝑖𝑛𝑔 𝑎𝑛𝑑 𝑡𝑒𝑎𝑐ℎ𝑖𝑛𝑔 𝑖𝑛𝑑𝑖𝑣𝑖𝑑𝑢𝑎𝑙𝑠 𝑡𝑜 𝑏𝑒𝑐𝑜𝑚𝑒 𝑙𝑖𝑓𝑒 𝑐𝑜𝑎𝑐ℎ𝑒𝑠 𝑎𝑛𝑑 𝑙𝑎𝑢𝑛𝑐ℎ 𝑡ℎ𝑒𝑖𝑟 𝑜𝑤𝑛 𝑏𝑢𝑠𝑖𝑛𝑒𝑠𝑠. 𝐼𝑛 𝑎𝑑𝑑𝑖𝑡𝑖𝑜𝑛, 𝐼 𝑎𝑚 𝑝𝑟𝑜𝑓𝑒𝑠𝑠𝑖𝑜𝑛𝑎𝑙 𝑟𝑒𝑠𝑢𝑚𝑒 𝑤𝑟𝑖𝑡𝑒𝑟 𝑤𝑖𝑡ℎ 𝑎 𝑔𝑖𝑓𝑡 𝑡𝑜 𝑐𝑟𝑎𝑓𝑡 𝑦𝑜𝑢𝑟 𝑠𝑡𝑜𝑟𝑦 𝑎𝑛𝑑 𝑑𝑒𝑣𝑒𝑙𝑜𝑝 𝑦𝑜𝑢𝑟 𝑝𝑒𝑟𝑠𝑜𝑛𝑎𝑙 𝑏𝑟𝑎𝑛𝑑. 🌹 𝑇ℎ𝑒 𝑐𝑙𝑖𝑒𝑛𝑡𝑠 𝐼 𝑠𝑒𝑟𝑣𝑒 𝑎𝑟𝑒 𝑝𝑟𝑜𝑓𝑒𝑠𝑠𝑖𝑜𝑛𝑎𝑙𝑠, 𝑒𝑥𝑒𝑐𝑢𝑡𝑖𝑣𝑒𝑠, 𝑚𝑖𝑙𝑖𝑡𝑎𝑟𝑦 𝑡𝑟𝑎𝑛𝑠𝑖𝑡𝑖𝑜𝑛𝑖𝑛𝑔 𝑡𝑜 𝑐𝑖𝑣𝑖𝑙𝑖𝑎𝑛 𝑠𝑡𝑎𝑡𝑢𝑠, 𝑚𝑖𝑙𝑖𝑡𝑎𝑟𝑦 𝑠𝑝𝑜𝑢𝑠𝑒𝑠, 𝑓𝑖𝑟𝑠𝑡 𝑟𝑒𝑠𝑝𝑜𝑛𝑑𝑒𝑟𝑠, 𝑎𝑛𝑑 𝑣𝑒𝑡𝑒𝑟𝑎𝑛𝑠. 𝐼𝑛 𝑎𝑑𝑑𝑖𝑡𝑖𝑜𝑛, 𝐼 ℎ𝑎𝑣𝑒 𝑖𝑛𝑡𝑒𝑟𝑛𝑎𝑡𝑖𝑜𝑛𝑎𝑙 𝑐𝑙𝑖𝑒𝑛𝑡𝑠 𝑎𝑟𝑜𝑢𝑛𝑑 𝑡ℎ𝑒 𝑤𝑜𝑟𝑙𝑑 𝑝𝑟𝑜𝑣𝑖𝑑𝑖𝑛𝑔 𝑐𝑎𝑟𝑒𝑒𝑟 𝑑𝑒𝑣𝑒𝑙𝑜𝑝𝑚𝑒𝑛𝑡, 𝑙𝑒𝑎𝑑𝑒𝑟𝑠ℎ𝑖𝑝 𝑑𝑒𝑣𝑒𝑙𝑜𝑝𝑚𝑒𝑛𝑡, 𝑎𝑛𝑑 𝑒𝑚𝑝𝑜𝑤𝑒𝑟𝑚𝑒𝑛𝑡 𝑐𝑜𝑎𝑐ℎ𝑖𝑛𝑔 𝑠𝑒𝑟𝑣𝑖𝑐𝑒𝑠. 𝐼 𝑎𝑚 𝑘𝑛𝑜𝑤𝑛 𝑎𝑠 𝑡ℎ𝑒 "𝐵𝐸 𝑌𝑂𝑈𝑅 𝑂𝑊𝑁 𝐻𝐸𝑅𝑂 𝐶𝑂𝐴𝐶𝐻". 📩 𝐀𝐬𝐤 𝐦𝐞 𝐚𝐛𝐨𝐮𝐭 𝐦𝐲 𝐝𝐢𝐬𝐜𝐨𝐮𝐧𝐭𝐬! 📑 𝐅𝐨𝐫 𝐫𝐞𝐬𝐮𝐦𝐞 𝐬𝐞𝐫𝐯𝐢𝐜𝐞𝐬 𝐛𝐨𝐨𝐤𝐞𝐝 𝐴𝑑𝑑 𝑜𝑛 𝐿𝑖𝑛𝑘𝑒𝑑𝐼𝑛 𝑃𝑟𝑜𝑓𝑖𝑙𝑒 𝑆𝑒𝑟𝑣𝑖𝑐𝑒 for 50% 𝑜𝑓𝑓. (Reg. price $125. 50% off - $62.50) 🎄 Holiday Special - Dec 1 - Dec 25th. 25% 𝘰𝘧𝘧 𝐷𝑒𝑠𝑖𝑔𝑛 𝑌𝑜𝑢𝑟 𝐷𝑟𝑒𝑎𝑚 𝐶𝑎𝑟𝑒𝑒𝑟 𝑤𝑖𝑡ℎ 𝐷𝑟𝑒𝑎𝑚 𝑆𝑜𝑙𝑢𝑡𝑖𝑜𝑛𝑠 𝑃𝑟𝑜𝑔𝑟𝑎𝑚 (12 𝘞𝘦𝘦𝘬) 🌹 𝑴𝒚 𝑷𝒓𝒐𝒇𝒆𝒔𝒔𝒊𝒐𝒏𝒂𝒍 𝑺𝒕𝒐𝒓𝒚 𝐼 ℎ𝑎𝑣𝑒 𝑜𝑣𝑒𝑟 20 𝑦𝑒𝑎𝑟𝑠 𝑜𝑓 𝑑𝑖𝑣𝑒𝑟𝑠𝑖𝑓𝑖𝑒𝑑 𝑝𝑟𝑜𝑓𝑒𝑠𝑠𝑖𝑜𝑛𝑎𝑙 𝑒𝑥𝑝𝑒𝑟𝑡𝑖𝑠𝑒 𝑖𝑛 ℎ𝑢𝑚𝑎𝑛 𝑟𝑒𝑠𝑜𝑢𝑟𝑐𝑒𝑠, ℎ𝑒𝑎𝑙𝑡ℎ𝑐𝑎𝑟𝑒, ℎ𝑖𝑔ℎ𝑒𝑟 𝑒𝑑𝑢𝑐𝑎𝑡𝑖𝑜𝑛, 𝑙𝑒𝑎𝑑𝑒𝑟𝑠ℎ𝑖𝑝, 𝑠𝑡𝑟𝑎𝑡𝑒𝑔𝑖𝑐 𝑝𝑙𝑎𝑛𝑛𝑖𝑛𝑔, 𝑝𝑟𝑜𝑓𝑒𝑠𝑠𝑖𝑜𝑛𝑎𝑙 𝑠𝑎𝑙𝑒𝑠, 𝑚𝑎𝑟𝑘𝑒𝑡𝑖𝑛𝑔, 𝑏𝑢𝑠𝑖𝑛𝑒𝑠𝑠 𝑜𝑝𝑒𝑟𝑎𝑡𝑖𝑜𝑛𝑠, 𝑎𝑛𝑑 𝑐𝑢𝑠𝑡𝑜𝑚𝑒𝑟 𝑠𝑒𝑟𝑣𝑖𝑐𝑒. 𝐼 𝑎𝑚 𝑎 ℎ𝑖𝑔ℎ𝑙𝑦 𝑓𝑙𝑒𝑥𝑖𝑏𝑙𝑒 𝑎𝑛𝑑 𝑎𝑑𝑎𝑝𝑡𝑎𝑏𝑙𝑒 𝑝𝑒𝑟𝑓𝑜𝑟𝑚𝑒𝑟 𝑙𝑒𝑎𝑑𝑖𝑛𝑔 𝑤𝑖𝑡ℎ 𝑘𝑖𝑛𝑑𝑛𝑒𝑠𝑠, 𝑖𝑛𝑡𝑒𝑔𝑟𝑖𝑡𝑦, 𝑝𝑎𝑠𝑠𝑖𝑜𝑛, 𝑣𝑖𝑠𝑖𝑜𝑛, 𝑎𝑛𝑑 𝑝𝑟𝑜𝑓𝑒𝑠𝑠𝑖𝑜𝑛𝑎𝑙𝑖𝑠𝑚. 𝐼 𝑎𝑚 𝑘𝑛𝑜𝑤𝑛 𝑓𝑜𝑟 𝑚𝑦 𝑙𝑒𝑎𝑑𝑒𝑟𝑠ℎ𝑖𝑝, 𝑎𝑝𝑡𝑖𝑡𝑢𝑑𝑒 𝑓𝑜𝑟 𝑚𝑢𝑙𝑡𝑖𝑝𝑙𝑒 𝑡𝑎𝑙𝑒𝑛𝑡𝑠, 𝑎𝑛𝑑 𝑑𝑖𝑣𝑒𝑟𝑠𝑒 𝑠𝑘𝑖𝑙𝑙𝑠. 𝐼𝑛 𝑎𝑑𝑑𝑖𝑡𝑖𝑜𝑛, 𝐼 𝑎𝑚 𝑎 𝑣𝑒𝑟𝑦 𝑒𝑎𝑠𝑦 𝑝𝑒𝑟𝑠𝑜𝑛 𝑡𝑜 𝑏𝑢𝑖𝑙𝑑 𝑎 𝑡𝑟𝑢𝑠𝑡𝑖𝑛𝑔 𝑟𝑒𝑙𝑎𝑡𝑖𝑜𝑛𝑠ℎ𝑖𝑝 𝑎𝑛𝑑 𝑟𝑎𝑝𝑝𝑜𝑟𝑡 𝑤𝑖𝑡ℎ 𝑎𝑠 𝑒𝑥𝑡𝑟𝑒𝑚𝑒𝑙𝑦 𝑙𝑜𝑦𝑎𝑙, 𝑎𝑝𝑝𝑟𝑜𝑎𝑐ℎ𝑎𝑏𝑙𝑒, 𝑎𝑛𝑑 𝑔𝑒𝑛𝑢𝑖𝑛𝑒 𝑝𝑟𝑜𝑓𝑒𝑠𝑠𝑖𝑜𝑛𝑎𝑙. 𝐼 𝑒𝑛𝑗𝑜𝑦 𝑠𝑢𝑝𝑝𝑜𝑟𝑡𝑖𝑛𝑔 𝑖𝑛𝑑𝑖𝑣𝑖𝑑𝑢𝑎𝑙𝑠, 𝑝𝑟𝑜𝑓𝑒𝑠𝑠𝑖𝑜𝑛𝑎𝑙𝑠, 𝑠𝑡𝑢𝑑𝑒𝑛𝑡𝑠, 𝑎𝑠𝑝𝑖𝑟𝑖𝑛𝑔 𝑙𝑒𝑎𝑑𝑒𝑟𝑠 𝑤ℎ𝑖𝑙𝑒 𝑐𝑜𝑛𝑡𝑖𝑛𝑢𝑎𝑙𝑙𝑦 𝑑𝑒𝑣𝑒𝑙𝑜𝑝𝑖𝑛𝑔 𝑎 𝑏𝑟𝑜𝑎𝑑 𝑛𝑒𝑡𝑤𝑜𝑟𝑘 𝑜𝑓 𝑐𝑜𝑛𝑡𝑎𝑐𝑡𝑠 𝑖𝑛𝑡𝑜 𝑎 𝑟𝑒𝑠𝑝𝑒𝑐𝑡𝑓𝑢𝑙 𝑚𝑒𝑎𝑛𝑖𝑛𝑔𝑓𝑢𝑙 𝑟𝑒𝑙𝑎𝑡𝑖𝑜𝑛𝑠ℎ𝑖𝑝 𝑡ℎ𝑎𝑡 𝑏𝑒𝑐𝑜𝑚𝑒𝑠 𝑚𝑢𝑡𝑢𝑎𝑙𝑙𝑦 𝑏𝑒𝑛𝑒𝑓𝑖𝑐𝑖𝑎𝑙. 𝐼𝑛 𝑎𝑑𝑑𝑖𝑡𝑖𝑜𝑛, 𝐼 𝑎𝑚 𝑎 𝑣𝑒𝑟𝑦 𝑖𝑛𝑠𝑝𝑖𝑟𝑖𝑛𝑔 𝑎𝑛𝑑 𝑖𝑛𝑓𝑙𝑢𝑒𝑛𝑡𝑖𝑎𝑙 𝑙𝑒𝑎𝑑𝑒𝑟 𝑤ℎ𝑜 𝑞𝑢𝑖𝑐𝑘𝑙𝑦 𝑖𝑑𝑒𝑛𝑡𝑖𝑓𝑖𝑒𝑠 𝑡ℎ𝑒 𝑠𝑡𝑟𝑒𝑛𝑔𝑡ℎ𝑠 𝑜𝑓 𝑜𝑡ℎ𝑒𝑟𝑠 𝑡𝑜 𝑓𝑜𝑟𝑚 𝑎 𝑝𝑟𝑜𝑑𝑢𝑐𝑡𝑖𝑣𝑒 𝑡𝑒𝑎𝑚, 𝐼 𝑎𝑚 𝑣𝑒𝑟𝑦 𝑑𝑟𝑖𝑣𝑒𝑛 𝑤𝑖𝑡ℎ 𝑎 𝑝𝑎𝑠𝑠𝑖𝑜𝑛 𝑓𝑜𝑟 𝑙𝑖𝑓𝑡𝑖𝑛𝑔 𝑜𝑡ℎ𝑒𝑟𝑠 𝑢𝑝 𝑡𝑜 "𝐵𝐸 𝑌𝑂𝑈𝑅 𝑂𝑊𝑁 𝐻𝐸𝑅𝑂" (𝑚𝑦 𝑚𝑎𝑛𝑡𝑟𝑎) 𝑎𝑛𝑑 𝑒𝑚𝑝𝑜𝑤𝑒𝑟𝑖𝑛𝑔 𝑚𝑦 𝑐𝑙𝑖𝑒𝑛𝑡𝑠 𝑡𝑜 𝑆𝑜𝑎𝑟 𝑇𝑜 𝐸𝑥𝑐𝑒𝑙𝑙𝑒𝑛𝑐𝑒 𝑉𝑖𝑎 𝐶𝑎𝑟𝑒𝑒𝑟 𝐷𝑒𝑣𝑒𝑙𝑜𝑝𝑚𝑒𝑛𝑡, 𝐶𝑎𝑟𝑒𝑒𝑟 & 𝐿𝑖𝑓𝑒 𝐶𝑜𝑎𝑐ℎ𝑖𝑛𝑔, 𝐴𝑠𝑝𝑖𝑟𝑖𝑛𝑔 𝐿𝑒𝑎𝑑𝑒𝑟𝑠ℎ𝑖𝑝 𝐶𝑜𝑎𝑐ℎ𝑖𝑛𝑔, 𝐴𝑛𝑑 𝐻𝑖𝑟𝑖𝑛𝑔 𝐴𝑢𝑡ℎ𝑜𝑟𝑖𝑡𝑦 𝑆𝑢𝑏𝑗𝑒𝑐𝑡 𝑀𝑎𝑡𝑡𝑒𝑟 𝐸𝑥𝑝𝑒𝑟𝑡. 𝑀𝑦 𝑐𝑙𝑖𝑒𝑛𝑡𝑠 𝑒𝑥𝑝𝑒𝑟𝑖𝑒𝑛𝑐𝑒 𝑎 𝑔𝑟𝑒𝑎𝑡 𝑡𝑟𝑎𝑛𝑠𝑓𝑜𝑟𝑚𝑎𝑡𝑖𝑜𝑛 𝑤ℎ𝑒𝑡ℎ𝑒𝑟 𝑖𝑡 𝑖𝑠 𝑝𝑒𝑟𝑠𝑜𝑛𝑎𝑙 𝑜𝑟 𝑝𝑟𝑜𝑓𝑒𝑠𝑠𝑖𝑜𝑛𝑎𝑙. 🌹 𝐏𝐫𝐨𝐟𝐞𝐬𝐬𝐢𝐨𝐧𝐚𝐥 𝐎𝐫𝐠𝐚𝐧𝐢𝐳𝐚𝐭𝐢𝐨𝐧 & 𝐕𝐨𝐥𝐮𝐧𝐭𝐞𝐞𝐫 𝐒𝐞𝐫𝐯𝐢𝐜𝐞𝐬 ✔ 𝑀𝑒𝑚𝑏𝑒𝑟, 𝐼𝑛𝑡𝑒𝑟𝑛𝑎𝑡𝑖𝑜𝑛𝑎𝑙 𝐵𝑢𝑠𝑖𝑛𝑒𝑠𝑠 𝐿𝑒𝑎𝑑𝑒𝑟𝑠ℎ𝑖𝑝 𝐺𝑟𝑜𝑢𝑝, 90𝐾 𝑚𝑒𝑚𝑏𝑒𝑟𝑠 ✔ 𝐼𝑛𝑡𝑒𝑟𝑛𝑎𝑡𝑖𝑜𝑛𝑎𝑙 𝐵𝑜𝑠𝑠 𝐿𝑎𝑑𝑖𝑒𝑠 𝑆𝑢𝑚𝑚𝑖𝑡 𝑃𝑎𝑛𝑒𝑙 𝑀𝑒𝑚𝑏𝑒𝑟 𝑤ℎ𝑜 𝑏𝑟𝑜𝑎𝑑𝑐𝑎𝑠𝑡 𝑙𝑖𝑣𝑒 𝑣𝑖𝑎 𝑌𝑜𝑢𝑇𝑢𝑏𝑒 𝑚𝑜𝑛𝑡ℎ𝑙𝑦 𝑡𝑜 𝑒𝑚𝑝𝑜𝑤𝑒𝑟 𝑤𝑜𝑚𝑒𝑛 𝑎𝑟𝑜𝑢𝑛𝑑 𝑡ℎ𝑒 𝑤𝑜𝑟𝑙𝑑. ✔ 𝑀𝑒𝑚𝑏𝑒𝑟, 𝑡ℎ𝑒 𝑆𝑜𝑐𝑖𝑒𝑡𝑦 𝑓𝑜𝑟 𝐻𝑢𝑚𝑎𝑛 𝑅𝑒𝑠𝑜𝑢𝑟𝑐𝑒𝑠 (𝑆𝐻𝑅𝑀) ✔ 𝑀𝑒𝑚𝑏𝑒𝑟, 𝑅𝑎𝑖𝑛𝑚𝑎𝑘𝑒𝑟𝑠 𝐵𝑢𝑠𝑖𝑛𝑒𝑠𝑠 𝐿𝑒𝑎𝑑𝑒𝑟𝑠ℎ𝑖𝑝 𝐺𝑟𝑜𝑢𝑝 ✔ 𝐶𝑎𝑟𝑒𝑒𝑟 𝐶𝑜𝑎𝑐ℎ 𝑉𝑜𝑙𝑢𝑛𝑡𝑒𝑒𝑟, 𝐻𝑖𝑟𝑒 𝐻𝑒𝑟𝑜𝑒𝑠 𝑈𝑆𝐴 𝑡𝑜 𝑠𝑢𝑝𝑝𝑜𝑟𝑡 𝑜𝑢𝑟 𝑚𝑖𝑙𝑖𝑡𝑎𝑟𝑦 𝑡𝑟𝑎𝑛𝑠𝑖𝑡𝑖𝑜𝑛𝑖𝑛𝑔 𝑡𝑜 𝑐𝑖𝑣𝑖𝑙𝑖𝑎𝑛 𝑠𝑡𝑎𝑡𝑢𝑠 𝑤𝑖𝑡ℎ 𝑚𝑜𝑐𝑘 𝑖𝑛𝑡𝑒𝑟𝑣𝑖𝑒𝑤𝑠, 𝑗𝑜𝑏 𝑛𝑒𝑔𝑜𝑡𝑖𝑎𝑡𝑖𝑜𝑛𝑠, 𝑐𝑎𝑟𝑒𝑒𝑟 𝑝𝑙𝑎𝑛𝑛𝑖𝑛𝑔, 𝑒𝑡𝑐... 🌹 𝑰 𝒐𝒇𝒇𝒆𝒓 𝒔𝒆𝒓𝒗𝒊𝒄𝒆𝒔 𝒊𝒏 4 𝒑𝒓𝒊𝒎𝒂𝒓𝒚 𝒂𝒓𝒆𝒂𝒔 ✔ 𝑃𝑟𝑜𝑓𝑒𝑠𝑠𝑖𝑜𝑛𝑎𝑙 𝐿𝑖𝑓𝑒 𝐶𝑜𝑎𝑐ℎ𝑖𝑛𝑔 𝐶𝑒𝑟𝑡𝑖𝑓𝑖𝑐𝑎𝑡𝑖𝑜𝑛𝑠 (𝐶𝑃𝐶) ✔ 𝐸𝑚𝑝𝑜𝑤𝑒𝑟𝑚𝑒𝑛𝑡, 𝐶𝑎𝑟𝑒𝑒𝑟, & 𝐿𝑖𝑓𝑒 𝐶𝑜𝑎𝑐ℎ𝑖𝑛𝑔 𝑆𝑜𝑙𝑢𝑡𝑖𝑜𝑛𝑠 𝑣𝑖𝑎 1 𝑥 1 𝑜𝑟 𝑔𝑟𝑜𝑢𝑝 𝑣𝑖𝑟𝑡𝑢𝑎𝑙𝑙𝑦. ✔ 𝑃𝑟𝑜𝑓𝑒𝑠𝑠𝑖𝑜𝑛𝑎𝑙 𝑆𝑡𝑜𝑟𝑦𝑡𝑒𝑙𝑙𝑒𝑟 - 𝐴𝐾𝐴: 𝑃𝑒𝑟𝑠𝑜𝑛𝑎𝑙 𝐵𝑟𝑎𝑛𝑑𝑖𝑛𝑔 𝑎𝑛𝑑 𝑃𝑟𝑜𝑓𝑒𝑠𝑠𝑖𝑜𝑛𝑎𝑙 𝑅𝑒𝑠𝑢𝑚𝑒 𝑆𝑒𝑟𝑣𝑖𝑐𝑒𝑠 🌹 𝑴𝒂𝒔𝒕𝒆𝒓 𝑪𝒍𝒂𝒔𝒔𝒆𝒔, 𝑾𝒐𝒓𝒌𝒔𝒉𝒐𝒑𝒔, & 𝑪𝒐𝒖𝒓𝒔𝒆𝒔 ✔ 2022 𝐾𝑖𝑐𝑘𝑠𝑡𝑎𝑟𝑡 𝐺𝑜𝑎𝑙 𝐴𝑐𝑡𝑖𝑜𝑛 𝑃𝑙𝑎𝑛𝑛𝑖𝑛𝑔 𝑊𝑜𝑟𝑘𝑠ℎ𝑜𝑝, 𝑵𝑶𝑽, 𝑫𝑬𝑪, 𝑱𝑨𝑵 - 𝑩𝒐𝒐𝒌𝒊𝒏𝒈 𝑾𝒐𝒓𝒌𝒔𝒉𝒐𝒑𝒔 𝑵𝒐𝒘. ✔ 𝐶𝑎𝑟𝑒𝑒𝑟 𝐺.𝑃.𝑆. 𝑀𝑎𝑠𝑡𝑒𝑟 𝐶𝑙𝑎𝑠𝑠 - 𝑩𝒐𝒐𝒌 𝒀𝒐𝒖𝒓𝒔 𝑻𝒐𝒅𝒂𝒚 𝒇𝒐𝒓 𝑮𝒓𝒐𝒖𝒑 4 𝒐𝒓 𝒎𝒐𝒓𝒆. ✔ 𝐵𝑢𝑙𝑙𝑒𝑡𝑝𝑟𝑜𝑜𝑓 𝐶𝑎𝑟𝑒𝑒𝑟𝑠 𝑆𝑡𝑟𝑎𝑡𝑒𝑔𝑦 𝐵𝑜𝑜𝑡𝑐𝑎𝑚𝑝 (𝑤𝑜𝑟𝑘𝑠ℎ𝑜𝑝) 𝑓𝑜𝑟 𝑉𝑒𝑡𝑠, 𝑀𝑖𝑙𝑖𝑡𝑎𝑟𝑦 𝑡𝑜 𝐶𝑖𝑣𝑖𝑙𝑖𝑎𝑛𝑠, 𝐹𝑖𝑟𝑠𝑡 𝑅𝑒𝑠𝑝𝑜𝑛𝑑𝑒𝑟𝑠. Free ✔𝐷𝑒𝑠𝑖𝑔𝑛 𝑌𝑜𝑢𝑟 𝐷𝑟𝑒𝑎𝑚 𝐶𝑎𝑟𝑒𝑒𝑟 𝑊𝑜𝑟𝑘𝑠ℎ𝑜𝑝, ✔10 𝑆𝑡𝑒𝑝𝑠 𝑡𝑜 𝑌𝑜𝑢𝑟 𝑃𝑒𝑟𝑠𝑜𝑛𝑎𝑙 𝐵𝑟𝑎𝑛𝑑 𝑊𝑜𝑟𝑘𝑠𝑜𝑝. ✔𝐸𝑚𝑏𝑟𝑎𝑐𝑒 𝑌𝑜𝑢𝑟 𝐸𝑚𝑝𝑜𝑤𝑒𝑟𝑒𝑑 𝑆𝑒𝑙𝑓 𝐶𝑜𝑢𝑟𝑠𝑒 ✔𝐵𝑒 𝑡ℎ𝑒 𝐶𝐸𝑂 𝑜𝑓 𝑌𝑜𝑢𝑟 𝑆𝑢𝑐𝑐𝑒𝑠𝑠 Please contact me for details or visit my website. 🌹𝑪𝒍𝒊𝒆𝒏𝒕 𝑹𝒆𝒄𝒐𝒎𝒎𝒆𝒏𝒅𝒂𝒕𝒊𝒐𝒏𝒔:(𝑓𝑟𝑜𝑚 𝐿𝑖𝑛𝑘𝑒𝑑𝐼𝑛) "𝑆𝑜𝑛𝑗𝑎 𝑖𝑠 𝑛𝑜𝑡 𝑗𝑢𝑠𝑡 𝑎 𝑟𝑒𝑠𝑢𝑚𝑒 𝑤𝑟𝑖𝑡𝑒𝑟, 𝑠ℎ𝑒 𝑖𝑠 𝑎 𝑟𝑒𝑠𝑢𝑚𝑒 𝑎𝑟𝑡𝑖𝑠𝑡. 𝑆ℎ𝑒 𝑤𝑎𝑠 𝑎𝑏𝑙𝑒 𝑡𝑜 𝑡𝑢𝑟𝑛 𝑚𝑦 𝑟𝑎𝑚𝑏𝑙𝑖𝑛𝑔 𝑡ℎ𝑜𝑢𝑔ℎ𝑡𝑠 𝑖𝑛𝑡𝑜 𝑎 𝑐𝑜ℎ𝑒𝑟𝑒𝑛𝑡 𝑟𝑒𝑠𝑢𝑚𝑒 𝑡ℎ𝑎𝑡 𝑙𝑎𝑛𝑑𝑒𝑑 𝑚𝑒 𝑎𝑛 𝑎𝑚𝑎𝑧𝑖𝑛𝑔 𝑗𝑜𝑏. 𝐼 𝑤𝑎𝑠 𝑠𝑜 𝑒𝑥𝑐𝑖𝑡𝑒𝑑 𝑎𝑏𝑜𝑢𝑡 𝑡ℎ𝑒 𝑟𝑒𝑠𝑢𝑙𝑡𝑠 𝑡ℎ𝑎𝑡 𝐼 ℎ𝑎𝑣𝑒 ℎ𝑖𝑟𝑒𝑑 ℎ𝑒𝑟 𝑎𝑔𝑎𝑖𝑛, 𝑡ℎ𝑖𝑠 𝑡𝑖𝑚𝑒 𝑡𝑜 𝑤𝑟𝑖𝑡𝑒 𝑟𝑒𝑠𝑢𝑚𝑒𝑠 𝑓𝑜𝑟 𝑚𝑦 𝑡𝑤𝑜 𝑠𝑜𝑛𝑠. 𝑆𝑜𝑛𝑗𝑎'𝑠 𝑒𝑓𝑓𝑜𝑟𝑡𝑠 𝑡𝑜 𝑡𝑎𝑖𝑙𝑜𝑟 𝑡ℎ𝑒 𝑝𝑟𝑜𝑑𝑢𝑐𝑡𝑠 𝑡𝑜 𝑡ℎ𝑒 𝑙𝑒𝑣𝑒𝑙 𝑜𝑓 𝑗𝑜𝑏𝑠 𝑦𝑜𝑢 𝑎𝑟𝑒 𝑠𝑒𝑒𝑘𝑖𝑛𝑔 𝑚𝑎𝑘𝑒𝑠 𝑎 𝑤𝑜𝑟𝑙𝑑 𝑜𝑓 𝑑𝑖𝑓𝑓𝑒𝑟𝑒𝑛𝑐𝑒. 𝐼 𝑐𝑎𝑛'𝑡 𝑟𝑒𝑐𝑜𝑚𝑚𝑒𝑛𝑑 ℎ𝑒𝑟 𝑒𝑛𝑜𝑢𝑔ℎ". 𝑀𝑖𝑘𝑒 𝐶𝑎𝑟𝑟𝑜𝑙𝑙, 𝐵𝑢𝑠𝑖𝑛𝑒𝑠𝑠 𝐼𝑛𝑡𝑒𝑙𝑙𝑖𝑔𝑒𝑛𝑐𝑒, 𝑉𝑃. "𝑆𝑜𝑛𝑗𝑎 ℎ𝑒𝑙𝑝𝑒𝑑 𝑚𝑒 𝑠ℎ𝑎𝑝𝑒 𝑚𝑦 𝑟𝑒𝑠𝑢𝑚𝑒 𝑖𝑛𝑡𝑜 𝑠𝑜𝑚𝑒𝑡ℎ𝑖𝑛𝑔 𝐼 𝑎𝑚 𝑟𝑒𝑎𝑙𝑙𝑦 𝑝𝑟𝑜𝑢𝑑 𝑜𝑓. 𝑆ℎ𝑒 𝑤𝑎𝑠 𝑣𝑒𝑟𝑦 ℎ𝑒𝑙𝑝𝑓𝑢𝑙 𝑎𝑙𝑜𝑛𝑔 𝑡ℎ𝑒 𝑤𝑎𝑦, ℎ𝑒𝑟 𝑡𝑜𝑜𝑙𝑠 𝑎𝑟𝑒 𝑣𝑒𝑟𝑦 𝑎𝑑𝑣𝑎𝑛𝑡𝑎𝑔𝑒𝑜𝑢𝑠. 𝑇ℎ𝑎𝑛𝑘𝑠 𝑡𝑜 𝑆𝑜𝑛𝑗𝑎'𝑠 ℎ𝑒𝑙𝑝, 𝐼 𝑙𝑒𝑎𝑟𝑛𝑒𝑑 𝑎 𝑙𝑜𝑡 𝑎𝑏𝑜𝑢𝑡 𝑡ℎ𝑒 𝑡𝑎𝑠𝑘𝑠 𝐼 𝑑𝑜 𝑎𝑛𝑑 ℎ𝑎𝑣𝑒 𝑑𝑜𝑛𝑒 𝑖𝑛 𝑚𝑦 𝑝𝑟𝑜𝑓𝑒𝑠𝑠𝑖𝑜𝑛𝑎𝑙 𝑐𝑎𝑟𝑒𝑒𝑟 𝑡ℎ𝑎𝑡 𝐼 ℎ𝑎𝑑 𝑛𝑒𝑣𝑒𝑟 𝑟𝑒𝑎𝑙𝑖𝑧𝑒𝑑. 𝐼𝑛 𝑎𝑑𝑑𝑖𝑡𝑖𝑜𝑛, 𝑆𝑜𝑛𝑗𝑎'𝑠 ℎ𝑒𝑙𝑝 𝑓𝑒𝑒𝑙𝑠 𝑠𝑚𝑜𝑜𝑡ℎ, 𝑡ℎ𝑜𝑢𝑔ℎ𝑡𝑓𝑢𝑙, 𝑎𝑛𝑑 𝑐𝑎𝑟𝑒𝑓𝑢𝑙𝑙𝑦 𝑝𝑙𝑎𝑛𝑛𝑒𝑑; 𝑖𝑡 𝑤𝑎𝑠 𝑎 𝑔𝑟𝑒𝑎𝑡 𝑒𝑥𝑝𝑒𝑟𝑖𝑒𝑛𝑐𝑒 𝑡𝑜 ℎ𝑎𝑣𝑒 𝑠𝑜𝑚𝑒𝑜𝑛𝑒 𝑙𝑖𝑘𝑒 ℎ𝑒𝑟 𝑡𝑜 𝑔𝑢𝑖𝑑𝑒 𝑚𝑒 𝑑𝑢𝑟𝑖𝑛𝑔 𝑡ℎ𝑖𝑠 𝑡𝑖𝑚𝑒 𝑜𝑓 𝑚𝑦 𝑙𝑖𝑓𝑒 𝑤ℎ𝑒𝑟𝑒 𝐼 𝑎𝑚 𝑏𝑒𝑔𝑖𝑛𝑛𝑖𝑛𝑔 𝑎 𝑛𝑒𝑤 𝑝𝑎𝑡ℎ 𝑎𝑓𝑡𝑒𝑟 𝑐𝑜𝑚𝑝𝑙𝑒𝑡𝑖𝑛𝑔 𝑚𝑦 𝑀𝐵𝐴. 𝑇ℎ𝑒 𝑒𝑛𝑑 𝑟𝑒𝑠𝑢𝑙𝑡 𝑖𝑠 𝑎𝑛 𝑎𝑚𝑎𝑧𝑖𝑛𝑔 𝑟𝑒𝑠𝑢𝑚𝑒 𝑡ℎ𝑎𝑡 𝑚𝑎𝑘𝑒𝑠 𝑚𝑒 𝑓𝑒𝑒𝑙 𝑝𝑟𝑒𝑝𝑎𝑟𝑒𝑑 𝑓𝑜𝑟 𝑡ℎ𝑖𝑠 𝑛𝑒𝑤 𝑝𝑎𝑡ℎ 𝑎𝑛𝑑 𝑛𝑒𝑥𝑡 𝑠𝑡𝑒𝑝𝑠. 𝑀𝑦 𝑜𝑣𝑒𝑟𝑎𝑙𝑙 𝑒𝑥𝑝𝑒𝑟𝑖𝑒𝑛𝑐𝑒 𝑤𝑖𝑡ℎ 𝑆𝑜𝑛𝑗𝑎 𝑤𝑎𝑠 𝑒𝑥𝑐𝑒𝑙𝑙𝑒𝑛𝑡, 𝑎𝑛𝑑 𝐼 𝑤𝑜𝑢𝑙𝑑 ℎ𝑖𝑔ℎ𝑙𝑦 𝑟𝑒𝑐𝑜𝑚𝑚𝑒𝑛𝑑 ℎ𝑒𝑟 (𝑤ℎ𝑖𝑐ℎ 𝐼 𝑎𝑐𝑡𝑢𝑎𝑙𝑙𝑦 𝑑𝑖𝑑)". 𝑅𝑜𝑑𝑜𝑙𝑓𝑜 𝑆𝑎𝑛𝑐ℎ𝑒𝑧, 𝑀𝐵𝐴 | 𝐸𝑐𝑜𝑛𝑜𝑚𝑖𝑠𝑡.
Featured Projects
13 photos
Reviews
Customers rated this pro highly for professionalism, work quality, and responsiveness.
Read reviews that mention:
---
·
Hired on Thumbtack
Hired on Thumbtack
Sonja was a tremendous asset in helping me get my credentials updated. It has led to some amazing opportunities for myself and family. Sonja does an amazing job in gathering detail to make the best product for your needs. Highly recommended for
resume
and LinkedIn page creation. Someone I will use in the future for all my HR needs.
Details: Outdated resume • Manufacturing • Executive-level / C suite • Remotely (phone or internet)
Sonja was great to work with! She helped me create and update my
resume
on two different occasions. I highly recommend her!
Sonja-rohn-budreau master classes and coaching sessions have miraculously transformed my life in such a beautiful way. She can into my life when I was in a state of stagnation in so many areas of my life and she changed it into a better, more successful and rewarding state. I have been a store manager for over 8 years now and with Sonja' s help of only less than 6 months I am now in field management. That is a position higher than I was. She Is an expert at what she does and passionate of her work. For me she is more than a coach and I love working with her.
She was always available to answer any questions I had, or to calm my nerves, as finding a new career can be stressful! The work she did on my resumé is far beyond anything I could have ever done on my own. After about a month of working with her, I found a new career that was exactly what I was looking for.
Sonja is thoughtful, insightful, and a joy to work with. I appreciated her time and her fast responses to any questions I had about the program.
Credentials
Background Check
Sonja Rohn-Budreau
FAQs
What should the customer know about your pricing (e.g., discounts, fees)?

𝘔𝘺 𝘱𝘳𝘪𝘤𝘪𝘯𝘨 𝘪𝘴 𝘣𝘢𝘴𝘦𝘥 𝘰𝘯 𝘺𝘰𝘶𝘳 𝘱𝘳𝘰𝘧𝘦𝘴𝘴𝘪𝘰𝘯𝘢𝘭 𝘦𝘹𝘱𝘦𝘳𝘪𝘦𝘯𝘤𝘦 𝘢𝘯𝘥 𝘭𝘦𝘷𝘦𝘭. 📑 𝐅𝐨𝐫 𝐫𝐞𝐬𝐮𝐦𝐞 𝐬𝐞𝐫𝐯𝐢𝐜𝐞𝐬 𝐛𝐨𝐨𝐤𝐞𝐝 𝐴𝑑𝑑 𝑜𝑛 𝐿𝑖𝑛𝑘𝑒𝑑𝐼𝑛 𝑃𝑟𝑜𝑓𝑖𝑙𝑒 𝑆𝑒𝑟𝑣𝑖𝑐𝑒 𝑎𝑡 50% 𝑜𝑓𝑓. (Reg. price $125. 50% off - $62.50) 🍁𝐅𝐚𝐥𝐥 𝐒𝐩𝐞𝐜𝐢𝐚𝐥 - 𝑢𝑛𝑡𝑖𝑙 𝐹𝑟𝑖𝑑𝑎𝑦, 𝑁𝑜𝑣. 5𝑡ℎ 60% 𝑜𝑓𝑓 - 12 𝑊𝑒𝑒𝑘 𝐶𝑎𝑟𝑒𝑒𝑟 𝐶𝑜𝑎𝑐ℎ𝑖𝑛𝑔 𝑃𝑟𝑜𝑔𝑟𝑎𝑚 🦃 𝐓𝐡𝐚𝐧𝐤𝐬𝐠𝐢𝐯𝐢𝐧𝐠 𝐒𝐩𝐞𝐜𝐢𝐚𝐥 𝐒𝐭𝐚𝐫𝐭𝐬 - Nov 6th - Nov 26th. 40% 𝘰𝘧𝘧 12 𝘞𝘦𝘦𝘬 𝘊𝘢𝘳𝘦𝘦𝘳 𝘊𝘰𝘢𝘤𝘩𝘪𝘯𝘨 𝘗𝘳𝘰𝘨𝘳𝘢𝘮

What is your typical process for working with a new customer?

𝐂𝐫𝐞𝐚𝐭𝐢𝐯𝐞 𝐂𝐨𝐧𝐬𝐮𝐥𝐭𝐢𝐧𝐠 𝐏𝐞𝐫𝐬𝐨𝐧𝐚𝐥 𝐁𝐫𝐚𝐧𝐝 𝐏𝐫𝐨𝐜𝐞𝐬𝐬 📍𝘙𝘦𝘴𝘶𝘮𝘦 & 𝘊𝘰𝘷𝘦𝘳 𝘓𝘦𝘵𝘵𝘦𝘳 (𝘗𝘳𝘪𝘯𝘵 𝘔𝘢𝘵𝘦𝘳𝘪𝘢𝘭𝘴) 📍𝘊𝘰𝘯𝘥𝘶𝘤𝘵 𝘳𝘦𝘴𝘶𝘮𝘦 𝘢𝘴𝘴𝘦𝘴𝘴𝘮𝘦𝘯𝘵 (𝘜𝘴𝘦 𝘈𝘐 𝘵𝘰𝘰𝘭 𝘵𝘰 𝘢𝘯𝘢𝘭𝘺𝘻𝘦: 𝘙𝘦𝘴𝘶𝘮𝘦 𝘔𝘢𝘵𝘤𝘩 𝘙𝘢𝘵𝘦 𝘷𝘴. 𝘛𝘢𝘳𝘨𝘦𝘵 𝘗𝘰𝘴𝘪𝘵𝘪𝘰𝘯, 𝘈𝘛𝘚 𝘰𝘱𝘵𝘪𝘮𝘪𝘻𝘢𝘵𝘪𝘰𝘯, 𝘚𝘬𝘪𝘭𝘭/𝘒𝘦𝘺𝘸𝘰𝘳𝘥 𝘎𝘢𝘱, 𝘢𝘯𝘥 𝘙𝘦𝘤𝘳𝘶𝘪𝘵𝘦𝘳/𝘌𝘮𝘱𝘭𝘰𝘺𝘦𝘳 𝘱𝘳𝘦𝘧𝘦𝘳𝘦𝘯𝘤𝘦𝘴 📍𝘊𝘭𝘪𝘦𝘯𝘵 𝘐𝘯𝘵𝘢𝘬𝘦 𝘔𝘦𝘦𝘵𝘪𝘯𝘨 - 𝘨𝘢𝘵𝘩𝘦𝘳 𝘢𝘭𝘭 𝘵𝘩𝘦 𝘪𝘯𝘧𝘰𝘳𝘮𝘢𝘵𝘪𝘰𝘯 𝘵𝘰 𝘥𝘦𝘴𝘪𝘨𝘯 𝘺𝘰𝘶𝘳 𝘯𝘦𝘸 𝘳𝘦𝘴𝘶𝘮𝘦, 𝘤𝘰𝘷𝘦𝘳 𝘭𝘦𝘵𝘵𝘦𝘳, 𝘢𝘯𝘥/𝘰𝘳 𝘓𝘪𝘯𝘬𝘦𝘥𝘐𝘯 𝘱𝘳𝘰𝘧𝘪𝘭𝘦 📍𝘞𝘳𝘪𝘵𝘪𝘯𝘨 & 𝘌𝘥𝘪𝘵𝘪𝘯𝘨, 𝘶𝘯𝘭𝘪𝘮𝘪𝘵𝘦𝘥 𝘳𝘦𝘴𝘶𝘮𝘦 𝘳𝘦𝘸𝘳𝘪𝘵𝘦𝘴, 𝘢𝘯𝘥 𝘦𝘥𝘪𝘵𝘴 𝘢𝘳𝘦 𝘤𝘰𝘮𝘱𝘭𝘦𝘵𝘦𝘥 📍𝘋𝘦𝘭𝘪𝘷𝘦𝘳𝘺 - 5 𝘵𝘰 7 𝘉𝘶𝘴𝘪𝘯𝘦𝘴𝘴 𝘋𝘢𝘺𝘴. 📍𝘋𝘦𝘭𝘪𝘷𝘦𝘳𝘢𝘣𝘭𝘦𝘴 - 𝘞𝘰𝘳𝘥 𝘋𝘰𝘤𝘶𝘮𝘦𝘯𝘵, 𝘗𝘋𝘍, 𝘢𝘯𝘥 𝘎𝘰𝘰𝘨𝘭𝘦 𝘋𝘰𝘤𝘶𝘮𝘦𝘯𝘵. 📍𝘌𝘹𝘱𝘦𝘥𝘪𝘵𝘦 𝘙𝘦𝘲𝘶𝘦𝘴𝘵𝘴 - 24 -48 𝘩𝘰𝘶𝘳𝘴, $60 📍𝘊𝘰𝘮𝘱𝘭𝘪𝘮𝘦𝘯𝘵𝘢𝘳𝘺 𝘙𝘦𝘷𝘪𝘴𝘪𝘰𝘯𝘴 - 𝘤𝘰𝘮𝘱𝘭𝘦𝘵𝘦𝘥 𝘸𝘪𝘵𝘩𝘪𝘯 14 𝘥𝘢𝘺𝘴. (𝘕𝘰𝘵 𝘧𝘰𝘳 𝘤𝘩𝘢𝘯𝘨𝘪𝘯𝘨 𝘪𝘯𝘥𝘶𝘴𝘵𝘳𝘺 𝘰𝘳 𝘱𝘰𝘴𝘪𝘵𝘪𝘰𝘯𝘴). 📍𝘓𝘪𝘯𝘬𝘦𝘥𝘐𝘯 𝘗𝘳𝘰𝘧𝘪𝘭𝘦 - 𝘋𝘦𝘭𝘪𝘷𝘦𝘳𝘺 𝘸𝘪𝘵𝘩𝘪𝘯 6 - 12 𝘩𝘰𝘶𝘳𝘴 𝘰𝘳 𝘭𝘦𝘴𝘴 𝘰𝘧 𝘳𝘦𝘴𝘶𝘮𝘦. 📍𝘊𝘰𝘷𝘦𝘳 𝘓𝘦𝘵𝘵𝘦𝘳 - 𝘋𝘦𝘭𝘪𝘷𝘦𝘳𝘺 𝘸𝘪𝘵𝘩𝘪𝘯 6 - 12 𝘩𝘰𝘶𝘳𝘴 𝘰𝘧 𝘳𝘦𝘴𝘶𝘮𝘦.

What education and/or training do you have that relates to your work?

𝐼 ℎ𝑎𝑣𝑒 𝑠𝑝𝑒𝑛𝑡 𝑚𝑦 𝑒𝑛𝑡𝑖𝑟𝑒 𝑐𝑎𝑟𝑒𝑒𝑟 𝑢𝑝𝑙𝑖𝑓𝑡𝑖𝑛𝑔 𝑜𝑡ℎ𝑒𝑟𝑠 𝑡𝑜 𝑏𝑒 𝑠𝑢𝑐𝑐𝑒𝑠𝑠𝑓𝑢𝑙 𝑖𝑛 𝑡ℎ𝑒𝑖𝑟 𝑐𝑎𝑟𝑒𝑒𝑟, 𝑒𝑑𝑢𝑐𝑎𝑡𝑖𝑜𝑛, 𝑜𝑟 𝑙𝑖𝑓𝑒. 𝐼 𝑙𝑜𝑣𝑒 𝑡𝑜 𝑟𝑒𝑠𝑒𝑎𝑟𝑐ℎ, 𝑔𝑎𝑖𝑛 𝑖𝑛𝑓𝑜𝑟𝑚𝑎𝑡𝑖𝑜𝑛, 𝑐𝑜𝑛𝑡𝑖𝑛𝑢𝑜𝑢𝑠𝑙𝑦 𝑙𝑒𝑎𝑟𝑛, 𝑎𝑛𝑑 𝑎𝑐𝑞𝑢𝑖𝑟𝑒 𝑘𝑛𝑜𝑤𝑙𝑒𝑑𝑔𝑒. 𝐼 𝑎𝑚 𝑎 𝑔𝑟𝑎𝑑𝑢𝑎𝑡𝑒 𝑜𝑓 𝑡ℎ𝑒 𝑊𝑎𝑖𝑛𝑤𝑟𝑖𝑔ℎ𝑡 𝐺𝑙𝑜𝑏𝑎𝑙 𝐼𝑛𝑠𝑡𝑖𝑡𝑢𝑡𝑒 𝑜𝑓 𝑃𝑟𝑜𝑓𝑒𝑠𝑠𝑖𝑜𝑛𝑎𝑙 𝐶𝑜𝑎𝑐ℎ𝑖𝑛𝑔 𝑒𝑎𝑟𝑛𝑖𝑛𝑔 𝑚𝑦 𝑀𝑎𝑠𝑡𝑒𝑟 𝐶𝑜𝑎𝑐ℎ𝑖𝑛𝑔, 𝑃𝑟𝑜𝑓𝑒𝑠𝑠𝑖𝑜𝑛𝑎𝑙 𝐶𝑜𝑎𝑐ℎ𝑖𝑛𝑔, 𝑎𝑛𝑑 𝑁𝑒𝑔𝑜𝑡𝑖𝑎𝑡𝑖𝑜𝑛 𝑐𝑒𝑟𝑡𝑖fi𝑐𝑎𝑡𝑖𝑜𝑛𝑠 𝑓𝑟𝑜𝑚 𝑆𝑡𝑟𝑎𝑡𝑒𝑔𝑖𝑐 𝐿𝑒𝑎𝑟𝑛𝑖𝑛𝑔 𝐴𝑙𝑙𝑖𝑎𝑛𝑐𝑒, 𝑎𝑛 𝑎𝑐𝑐𝑟𝑒𝑑𝑖𝑡𝑒𝑑 𝐴𝑠𝑠𝑜𝑐𝑖𝑎𝑡𝑖𝑜𝑛 𝑡𝑜 𝐴𝑑𝑣𝑎𝑛𝑐𝑒 𝐶𝑜𝑙𝑙𝑒𝑔𝑖𝑎𝑡𝑒 𝑆𝑐ℎ𝑜𝑜𝑙𝑠 𝑜𝑓 𝐵𝑢𝑠𝑖𝑛𝑒𝑠𝑠 𝐼𝑛𝑡𝑒𝑟𝑛𝑎𝑡𝑖𝑜𝑛𝑎𝑙 (𝐴𝐴𝐶𝑆𝐵) 𝑡ℎ𝑟𝑜𝑢𝑔ℎ 𝑆𝑒𝑎𝑡𝑡𝑙𝑒 𝑃𝑎𝑐𝑖𝑓𝑖𝑐 𝑈𝑛𝑖𝑣𝑒𝑟𝑠𝑖𝑡𝑦. 𝐼 𝑎𝑡𝑡𝑒𝑛𝑑𝑒𝑑 𝐴𝑟𝑔𝑜𝑠𝑦 𝑈𝑛𝑖𝑣𝑒𝑟𝑠𝑖𝑡𝑦 𝑖𝑛 𝑁𝑎𝑠ℎ𝑣𝑖𝑙𝑙𝑒, 𝑇𝑁 𝑒𝑎𝑟𝑛𝑖𝑛𝑔 𝑚𝑦 𝑀𝑎𝑠𝑡𝑒𝑟'𝑠 𝐷𝑒𝑔𝑟𝑒𝑒 𝑖𝑛 𝐵𝑢𝑠𝑖𝑛𝑒𝑠𝑠 𝐴𝑑𝑚𝑖𝑛𝑖𝑠𝑡𝑟𝑎𝑡𝑖𝑜𝑛 𝑤𝑖𝑡ℎ 𝑎 𝑐𝑜𝑛𝑐𝑒𝑛𝑡𝑟𝑎𝑡𝑖𝑜𝑛 𝑖𝑛 𝑀𝑎𝑟𝑘𝑒𝑡𝑖𝑛𝑔, 𝑎𝑛𝑑 𝐼 𝑟𝑒𝑐𝑒𝑖𝑣𝑒𝑑 𝑚𝑦 𝐵𝑎𝑐ℎ𝑒𝑙𝑜𝑟 𝑜𝑓 𝑆𝑐𝑖𝑒𝑛𝑐𝑒 𝑖𝑛 𝐵𝑢𝑠𝑖𝑛𝑒𝑠𝑠 𝐴𝑑𝑚𝑖𝑛𝑖𝑠𝑡𝑟𝑎𝑡𝑖𝑜𝑛 𝑓𝑟𝑜𝑚 𝑡ℎ𝑒 𝑈𝑛𝑖𝑣𝑒𝑟𝑠𝑖𝑡𝑦 𝑜𝑓 𝑇𝑒𝑛𝑛𝑒𝑠𝑠𝑒𝑒 𝑎𝑡 𝐶ℎ𝑎𝑡𝑡𝑎𝑛𝑜𝑜𝑔𝑎 𝑖𝑛 𝐻𝑢𝑚𝑎𝑛 𝑅𝑒𝑠𝑜𝑢𝑟𝑐𝑒 𝑀𝑎𝑛𝑎𝑔𝑒𝑚𝑒𝑛𝑡 𝑎𝑛𝑑 𝐺𝑒𝑛𝑒𝑟𝑎𝑙 𝑀𝑎𝑛𝑎𝑔𝑒𝑚𝑒𝑛𝑡. 𝑃𝑟𝑜𝑓𝑒𝑠𝑠𝑖𝑜𝑛𝑎𝑙𝑙𝑦, 𝐼 𝑎𝑚 𝑎 𝑚𝑒𝑚𝑏𝑒𝑟 𝑜𝑓 𝑡ℎ𝑒 𝑆𝑜𝑐𝑖𝑒𝑡𝑦 𝑓𝑜𝑟 𝐻𝑢𝑚𝑎𝑛 𝑅𝑒𝑠𝑜𝑢𝑟𝑐𝑒 𝑀𝑎𝑛𝑎𝑔𝑒𝑚𝑒𝑛𝑡, 𝐼𝑛𝑑𝑦 𝑆𝐻𝑅𝑀, 𝑡ℎ𝑒 𝑅𝑎𝑖𝑛𝑚𝑎𝑘𝑒𝑟𝑠 𝑜𝑓 𝐼𝑛𝑑𝑖𝑎𝑛𝑎𝑝𝑜𝑙𝑖𝑠, 𝐼𝑛𝑡𝑒𝑟𝑛𝑎𝑡𝑖𝑜𝑛𝑎𝑙 𝐵𝑢𝑠𝑖𝑛𝑒𝑠𝑠 𝐼𝑛𝑓𝑙𝑢𝑒𝑛𝑐𝑒𝑟 𝑁𝑒𝑡𝑤𝑜𝑟𝑘, 𝑎𝑛𝑑 𝐼𝑛𝑡𝑒𝑟𝑛𝑎𝑡𝑖𝑜𝑛𝑎𝑙 𝐵𝑜𝑠𝑠 𝐿𝑎𝑑𝑖𝑒𝑠 𝑃𝑎𝑛𝑒𝑙 𝑀𝑒𝑚𝑏𝑒𝑟.