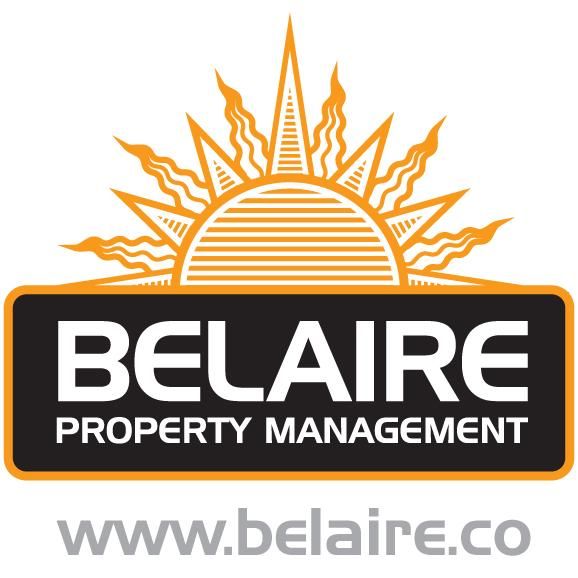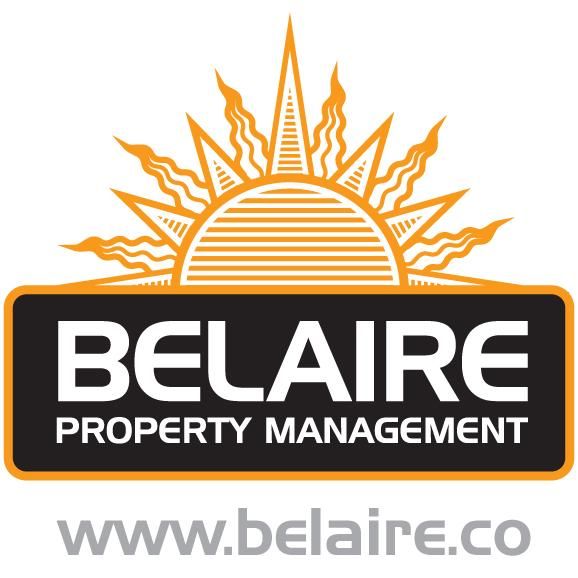 Belaire Property Management
---
Sorry this pro can't do your job, but we know other pros who can.
Introduction:
Belaire Property Management's property managers provide our residents, landlords, and property owners with "a beautiful, uplifting experience." We manage the best properties in the markets we serve, in the best neighborhoods, and we attract the best residents with great service and resident retention programs. Some of our All-Star Residents have been with us for over 20 years. Unlimited Construction Supervisor License: CS-107418 I truly enjoy taking properties in the rough and creating beautiful living environments for deserving residents to call home. I love being able to take a property from vacant inventory on the city list, and transforming it into a desirable location to live. Belaire Property Management is a Massachusetts based property management agency that is focused on customer service. We are specializing in the property management of single-family homes, small- to mid-sized rental properties and rental communities, and smaller commercial rental properties. We will rent your property for you, giving you the piece of mind that you have taken the appropriate steps to minimize risks that are normally associated with rental property and property management while maintaining a continuous flow of rental income from qualified tenants. Find out more about our property management company and what we can do for you by calling us today.
Featured Projects
8 photos
Reviews
Read reviews that mention:
---
After searching for many months for an apartment for my stepson, who is autistic, we visited a
property
managed
by Brian. He was kind, especially toward my stepson, and told us what to do if we wanted to secure the apartment. No one else ever suggested a downpayment or treated my stepson like they would do for someone else without his disability.The cards seemed stacked against us until we met Brian. The apartment is great. The
property
management
is great. Most importantly Brian welcomed us - and gave my stepson a chance at a better life.I am so appreciative.
Where to even began, Belaire
Property
Management
has been more then welcoming since the beginning of our professional relationship with this
Management
Company! My fianc and I have so much peace knowing we have the luxury of a great Management company behind us. They are always available for your go to needs, and honestly just great people. In society, and the world today there are not a lot of good people in this industry left, WE can say that the people that work for Belaire
Property
Management
are just that good people! They are understanding, honest, and the integrity they have for all of their residents speaks for itself. I would and will continue to stay with Belaire
Property
Management
. I have been a resident for over a year, and will continue my residency with no other
Property
Management
team then Belaire. As residents we appreciate your hard work everyday! Thank you!
Belaire Property Management's reply
WOW! Thank you so much Rashaun for the ever so kind words! Truly appreciate the wonderful review. I'd like to further add that doing our jobs as property managers is so much more enjoyable when we have wonderful residents like you and Sondreia in the properties that we manage for our landlords and owners. Happy to be of service to you for years to come. Thank you both so much for making your home with us at Belaire Property Management LLC.
We are Massachusetts Landlords. We recently decided to start a renovation project on the first-floor unit of a 3-family apartment building in Fitchburg. We decided we would remodel the apartment then live in that unit once the project was finished. The problem was we just did not know how to get the project started.We called Belaire
Property
Management
from an ad we saw on the Northern Worcester County Landlord Association web site and within a few minutes, they were able to talk us through the steps we had to take, the process of what we needed to do next to do this all above board and legal, and how we should proceed to get a building permit for our project.We knew that when you go to the bank to get financing for an apartment building that any apartment building with 4+ units required a commercial loan. But what we did not know was that when you had to pull a building permit for an apartment building renovation for anything over 2+ units, then the code book requirements change for a commercial building, not the residential building code book. Brian explained all of this to us on a morning phone call at 9:45 AM and by 1:00 PM that very same day was able to meet us at the Building Department to assist us in filling out the correct building permit application. When you fill out a building permit for a commercial building, any property with 2+ units, you cannot fill out the permit as the homeowner doing the work yourself. For a commercial building permit, you must have the application submitted by a licensed, insured professional contractor. We did not know this. We thought we could just fill out the application ourselves.We also did not know that Brian, the
Property
Manager
from Belaire
Property
Management
, holds his Construction Supervisor License in the State of Massachusetts, knew the building inspector very well, knew the code required to do the project, and was able to jump through all of the hoops for us on the spot to submit the permit application and get the project rolling.We cannot thank Belaire Property Management enough for their expertise, assistance, and prompt response for a project that had us so unsure of which way to turn that we were losing sleep and feeling baffled on how to proceed.We highly recommend Belaire
Property
Management
to any Landlord or
property
owner who wants to make sure that their project is done correctly, by the correct building and housing codes, and that all of the work will be performed by licensed and insured professionals. We cannot thank them enough for all of their help and guidance.Belaire Rocks!!!
Belaire Property Management's reply
Dear Brenda & Barry, you guys are rocking the rental market! Thanks for the great review!
Brian and Jailene are a JOY to work with. Brian is very friendly and bubbly and loves and breathes his work. Jailene is very detailed and professional and very personable.
I've known Brian Lucier for over 15 years and they don't come more knowledgeable then him. As a fellow real estate investor and landlord, he is my go-to resource on all things real estate. He's well networked and knows just about everything there is to know when it comes to being a landlord. On top of it all, he's a total family man!
Belaire Property Management's reply
Thank you so much for the great recommendation Thomas. I always look forward to discussing current trends, rental markets, and real estate investing with you. You were there way back when I started in all of this and I value you not only as mentor and colleague, but as my friend. You are the consummate professional real estate investor and know your market. Thanks again, talk to you soon!
Credentials
Background Check
Brian Lucier
FAQs
What should the customer know about your pricing (e.g., discounts, fees)?

We only get paid if you are getting rent and we are only paid from rents collected. Not set fees if you are not collecting rents. It holds us accountable, and motivates us to put the best possible residents into your rental units. Typically, on smaller rentals, we collect 10% of collected rents as our monthly fee. We offer scaleable discounts for higher unit counts up to 6% of collected rents. We charge one-month-rent for leasing up an apartment with a one-year guarantee to get you a new resident at our own expense should they move out within one year and break the rental agreement. We are firm but fair with residents and are a no nonsense property management firm.

What is your typical process for working with a new customer?

Our process is simple. Our relationship begins with the landlord, but due diligence on the property first determines whether or not this is going to be the right fit for our company. Once we get the address, before we even visit the property in question, we will go to the City Hall to due a complete check on that property. Have all past work permits been properly pulled and closed? Are there any outstanding Board of Health issues? Is the property in compliance with 110 inspections from the building department? Is it de-leaded, or are there other health and safety issues and concerns? The bottom line is we will not just take on any property. We only will consider the best inventory, in the best neighborhoods, where we can attract the best residents. We will then produce a free report for the owner as a diagnostic for the property to check the overall health of the property. We will analyze what is working, and what could be improved upon to enhance the bottom line of the investment property. If the owner likes what they see, we can then start to negotiate a custom service contract specifically for that property.

What education and/or training do you have that relates to your work?

Since 2003 I have been a member of the Northern Worcester County Landlord Association (nwcla.com). I was nominated and elected as the president of that association in 2008 where I am currently responsible for the training and education of over 140 Massachusetts Landlords in the best practices of being fair and ethical landlords. I also hold my Unrestricted Contractor Supervisor License in the state of Massachusetts (CS-107418) and I have the ability to pull permits to perform construction and carpentry in the renovations of many of our apartment rehab projects. In 2014 i was inducted into the Creative Success Alliance – Investor Hall of Fame for outstanding performance in the field of smaller to mid-sized apartment buildings and complexes. I am currently a guest speaker sponsoring speaking engagements with several Massachusetts REIAs, Investment Groups, and property owner and landlord associations.