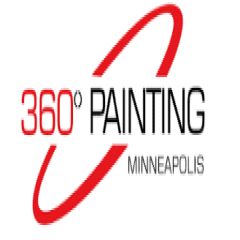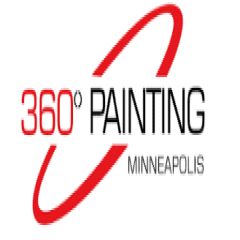 Introduction:
Residential and commercial painting service, locally owned, operated and committed to the needs of our community. 360° Painting can help turn your vision for your home or business into a vibrant reality. We deliver eye-catching results on projects of any size and any scope, offering a professional's touch from the planning stage of your project to the final brushstroke. With an approach founded on quality, responsiveness and customer service, we're the perfect partners for any painting project. Erech Gallatin, the owner of 360° Painting of Minneapolis, believes that they can "do well by doing good." In addition to helping people achieve their dreams by adding color to their lives, 360° Painting of Minneapolis regularly supports the local food shelves, scholarship programs, women's shelters and the Shriner's Hospitals for Children. "We have a civil responsibility," says Erech, "to do what we can to make our community a healthy and vibrant one for all."
Photos and Videos
10 photos
Reviews
Exceptional 5.0
10 reviews
Read reviews that mention:
They painted everything in our house from trim, doors, ceilings, walls and kitchen cabinets. Overall is was a great experience from start to finish. Very professional, on-time, and on schedule.

Aug 25, 2020

Review from Google

360 Painting Minneapolis's reply

Andrew we at 360 Painting of Minneapolis value our relationship with all our clients. Your feedback is very important to all of us. All our employees enjoyed working for you and are pleased to know that you are happy with their work and service. Thank you for your great review as it has a big impact on our business!!!

The exterior of my house looks amazing! They did an excellent job painting, communicated often, and left the place spotless. I have already recommended them to several friends and neighbors! Very impressed!

Oct 8, 2020

Review from Google

360 Painting Minneapolis's reply

Clark We value your thoughtful feedback in regards to the painting services we provided for your home which you will enjoy for years to come. Thank you for referring us to friends and neighbors. Our clients over the years are our best salesforce. You are truly a valued client!! Best, Erech Gallatin

We had such a wonderful experience with 360 Painting. Jimmy, and our painters, Bryan and Heather, were extremely professional and friendly. They were on time, tidy, and paid excellent attention to detail. We highly recommended the entire team of 360 Painting!

Jun 12, 2020

Review from Google

360 Painting Minneapolis's reply

Thank you for the great review! Although even though we got the great review, you got the great home!!

The team at 360 Painting is amazing! We've had our house painted 4 times in the last 15 years and the others haven't come close to the quality of work that this team did. They were on time, communicated everything, did quality work, came back for inspection, etc. For sure the go to painting company for out family moving forward! You won't be disappointed.

May 6, 2020

Review from Google

360 Painting Minneapolis's reply

Jeff it was a pleasure doing working for you!!! My crew informed me that you were very grateful that we assigned them to you!!! Thank you, we appreciate you!!!!

360 Painting is always punctual in returning phone calls and will take care of your needs THROUGH the entire process, not just to get your bid! I appreciate their integrity plus quality

Apr 15, 2020

Review from Google

360 Painting Minneapolis's reply

Namomi We appreciate you kind review.!!!!!!