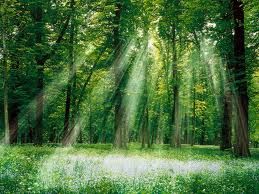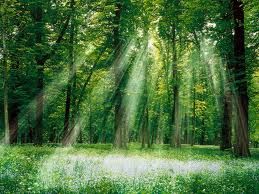 Juniper Healing Arts & Consultants
---
It's free with no obligation to hire
Introduction:
The most rewarding aspect of my job is to witness a client break through blocks, obstacles, situations and conditions that have been limiting them from following the path of their heart and living a fulfilling life. I love helping others heal, connect with the inner self. Another really fun aspect of my job is that I get to belly laugh with others for no reason through Laughter Yoga.
Photos and Videos
6 photos
Reviews
Lisa H.

Juniper's healing techniques resulted in my gaining a sense of calm and clarity wherein my anxiety was quickly decreased. I was then able to gain better insight into a relationship that I was involved in enabling me to then make better decisions. I will definitely be contacting Juniper again should I need assistance with managing my anxiety! Thank you!!!

Peter B.

I did an Energey Healing. After weeks of body aches, especially in my knees, her healing relieved the pain. Her suggestions helped me relax and decrease anxiety on a day to day basis after the therapy. The session itself was rewarding and emotionally awakening. I was happy I seeked her help.

Russell P.

We have had Juniper work on the whole family over several sessions over the phone. At no time did we feel rushed or that the clock was ticking. She asked very insightfull questions, offered detailed explainations of what she was doing and provided solid advice and suggestions on how to keep the work she preformed flowing and moving forward. Since our work with Juniper there has been a positive shift within the energy of the familial unit and we would strongly recommend her and her services.

Linda H.

I have known Juniper for many year and she was a sought after associate at my healing center in RI. Her gentle, confident manner and her healing abilities brought many repeat clients. She was an asset to Natural Ways to Wellness Healing Center and I highly recommend her. She is the healer I turn to when I need help.

Divalocs S.

I have been assisted by Juniper professionally and personally! Professional she has assisted with bringing 'laughter yoga" into my work force. She has produced and assisted my staff with looking at the mind, body, spirit experience in many new ways. She provided a safe environment where the expression of feelings were demonstrated and accepted without judgment. Great work Juniper! Personally. Juniper assisted me during a very difficult time in my life when decisions had to be made and changes had to be accepted by myself first and those who love me. I worked thru some major issues with Juniper and came out the other side with a new direction, inter-peace and a new sense of well-being!.. Thank-you, Juniper for your non-invasive interventions.
FAQs
How did you get started doing this type of work?

I got into the healing arts initially by entering the nursing profession. As a nurse on an orthopedic/surgical unit, I noticed patients readmitted for the same issue repeatedly. I began exploring ways that I could support the person in my care in a holistic way. I received a Master Degree of Art in Applied Psychology (now called psychospiritual psychology), learned energy healing techniques, took classes on oriental medicine, herbal medicine, Svaroopa Yoga, homeopathy, tarot card reading, psychic readings and more. Eventually this quest led me to study the medicine traditions of the Native American people with a focus on the Andean traditions of Peru. Overall, my passion for learning and desire to assist others in their journey of wholeness influenced my decision to choose this line of work.

What advice would you give a customer looking to hire a provider in your area of work?

The most important advice that I can share for a customer who is looking to purchase services is to follow her/his inner voice/intuition. Although it is important for the client to gather information about various providers and their services, it is most important to choose the provider that resonates with the person. The inner voice communicates in various ways. A person may have a gentle nudge to call a specific provider, may be drawn to return to the website frequently, have a knowing, receive a sign such as hearing or seeing the name of the business or provider, etc. The inner self will always guide the person to the provider that is correct.