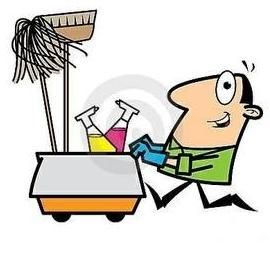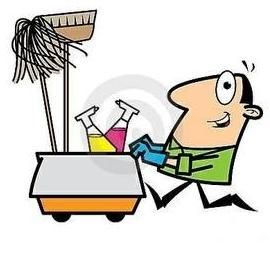 SPIC 'N' SPAN CLEANING SERVICE
---
It's free with no obligation to hire
Introduction:
Spic 'N' Span Cleaning Service offers a variety of options to suit your needs. We can custom create a biweekly, weekly, or monthly house cleaning service schedule for your home. Our house cleaning service thoroughly clean every room of your home based on your customized cleaning plan. Guarding our reputation for excellence, quality, and reliability, which is very important to us. We can also assure you, that Spic 'N' Span Cleaning Service will take pride in cleaning your home, knowing that the cleanliness of your house is a direct representation of our service. We stand by all commitments we make to our customers.
Overview
4 employees

15 years in business
Photos and Videos
7 photos
Reviews
Ashley D.

The WORST customer service I have ever experienced. When I called to book the first appointment was a month away. I booked and they called me the day before to reschedule because of car trouble. I needed them to come before the next weekend because we had company coming. The only available appointment was Friday at 3pm. I was supposed to work then but took off so I could meet them to let them in. They called at 9pm on Thursday to cancel because of car trouble again. They made no special accommodations to fix their failure.

Helen Z.

Terrible! I did not buy the deal through Living Social. This is where I found them, and I had no trouble getting ahold of the owner each time I called. They were not able to come the next day if I purchased the deal, but they could come if I hired them at regular price. So he said it would be $80 for two hours for the two people, so I booked them. He said they could clean the empty 1700 sf house in the 4 hours and have it ready to rent. This is my daughter's house, and she had just moved out, not a house that renters had trashed. She keeps a clean house, so it wasn't that dirty, but I was renting it and didn't have time to do it myself. When they got there I noticed how slowly they were moving compared to other cleaners I've used, but I figured they would speed up...wrong! I was busy moving stuff into the garage and didn't notice the time until I realized an hour and 40 minutes had gone by and they hadn't even come downstairs yet. I went up and they were moving slowly. He told me not to worry, they'd get it done. They came downstairs, and I continued doing my thing until he said they were done. I started looking around and was shocked. The kitchen sink had not been touched, and I showed it to him. There was calcium build-up underneath where a dish strainer had been. He told me he had cleaned the sink and that wouldn't come off. I rubbed it with my finger and fingernail and it started coming off, so I grabbed a sponge and scrubbed it, and it came off. I showed it to him and he insisted it was still there and would show back up when it dried. I tried to have him feel it, that it was gone, and he would not, still insisting he had cleaned the sink. I ran my hands on the granite countertop and it was still dirty. You could see that the floor was still dirty in the two to three inches next to all the walls, that they had simply mopped through the middle. I pointed that out and the wife said surely you didn't expect us to do the floorboards!! I looked in the closet downstairs that goes under the stairs, which is carpeted, and they had not vacuumed it. I asked them to vacuum it, and she went out to get a vacuum while he wiped with a towel a 12x12 spot right in the middle of the tile floor that they completely missed. They had wiped the blinds in the down position, and when you raised the blinds there was still dust, dog hair and dirt on all window sills. None of the medicine cabinets were wiped out. I could go on and on. They were TERRIBLE, the worst I've ever seen. I wouldn't give them even one star if the site didn't make me. The icing on the cake was when I went upstairs, since I knew they hadn't vacuumed the closet downstairs I opened up the upstairs closet to see if they had vacuumed it. My daughter had purchased an expensive bottle of cleaner ($10 for a spray bottle the size of Fantastic) for her new laminate floors. I had put it in that closet, and it was close to full. When I opened the closet I saw that it was gone! I asked where it was, and the wife got flustered and said oh, we were using it to clean the floors. Whatever they used on the tile floors, when we were walking on them, every shoe print left a mark on the floor. The laminate floors upstairs did the same thing. They had certainly not used the laminate floor cleaner but had used whatever they used on the tile. She ran downstairs and out to the car and brought back the bottle of cleaner, which still had the same amount it in that it had when I put it in the closet. Not only do they do a horrible job of "cleaning", they're thieves! I've contacted Living Social about these people, even though I didn't hire them through there. I would stay away from these cleaners at all cost! Save yourself the headache. I wasted $80 and still had to hire another cleaner to get the house ready to rent.
FAQs
How did you get started doing this type of work?

Was working for an Architectural company then got laid off due to the economy in 2005. Decided to start a small business that was profitable and catered to the local community.

What types of customers have you worked with?

Usually we do bi-weekly house cleaning. We do move-outs about 5 times a month. We also do Property Preservation for banked owned property.

What advice would you give a customer looking to hire a provider in your area of work?

Make sure that the company is licensed and insured.