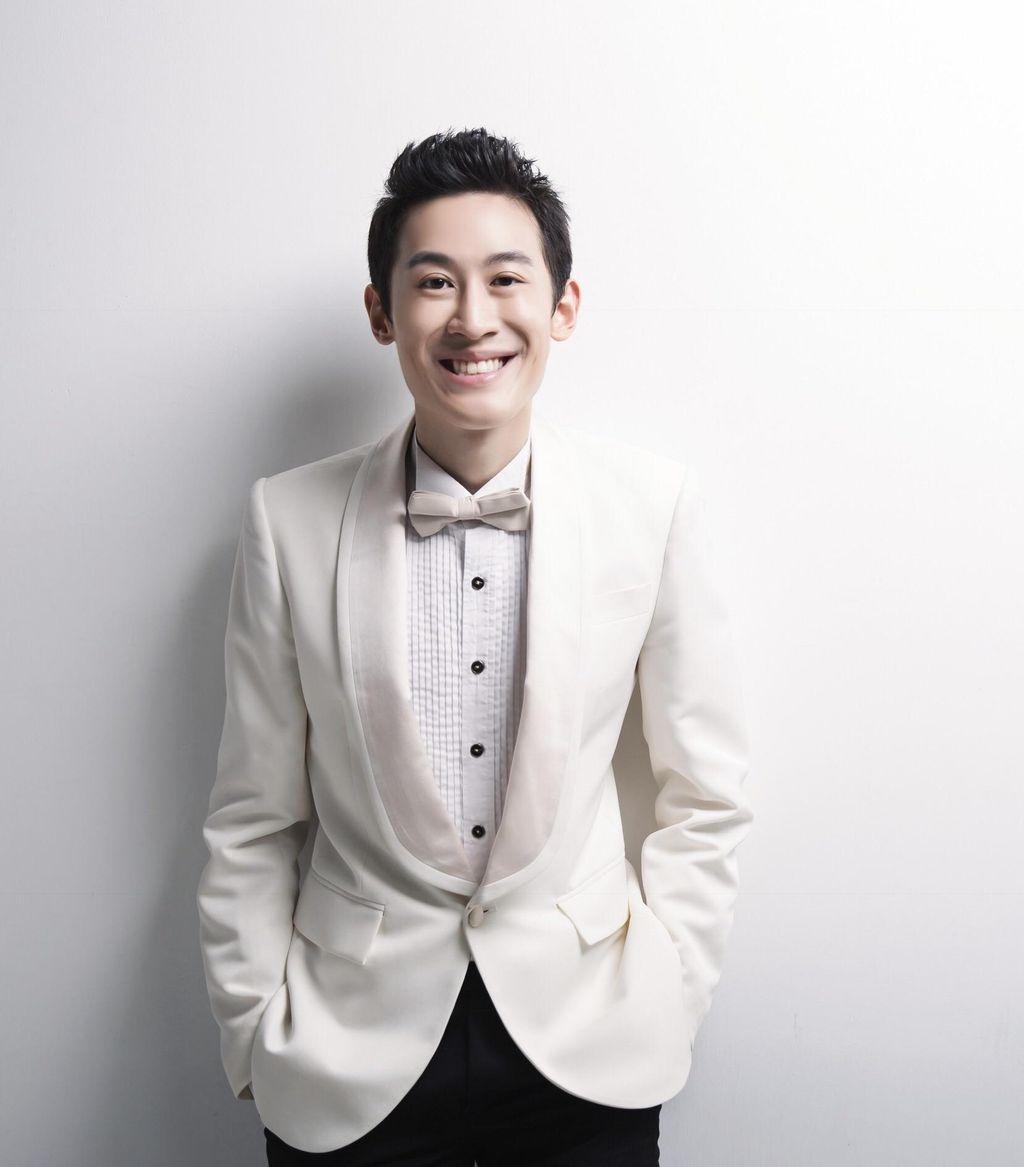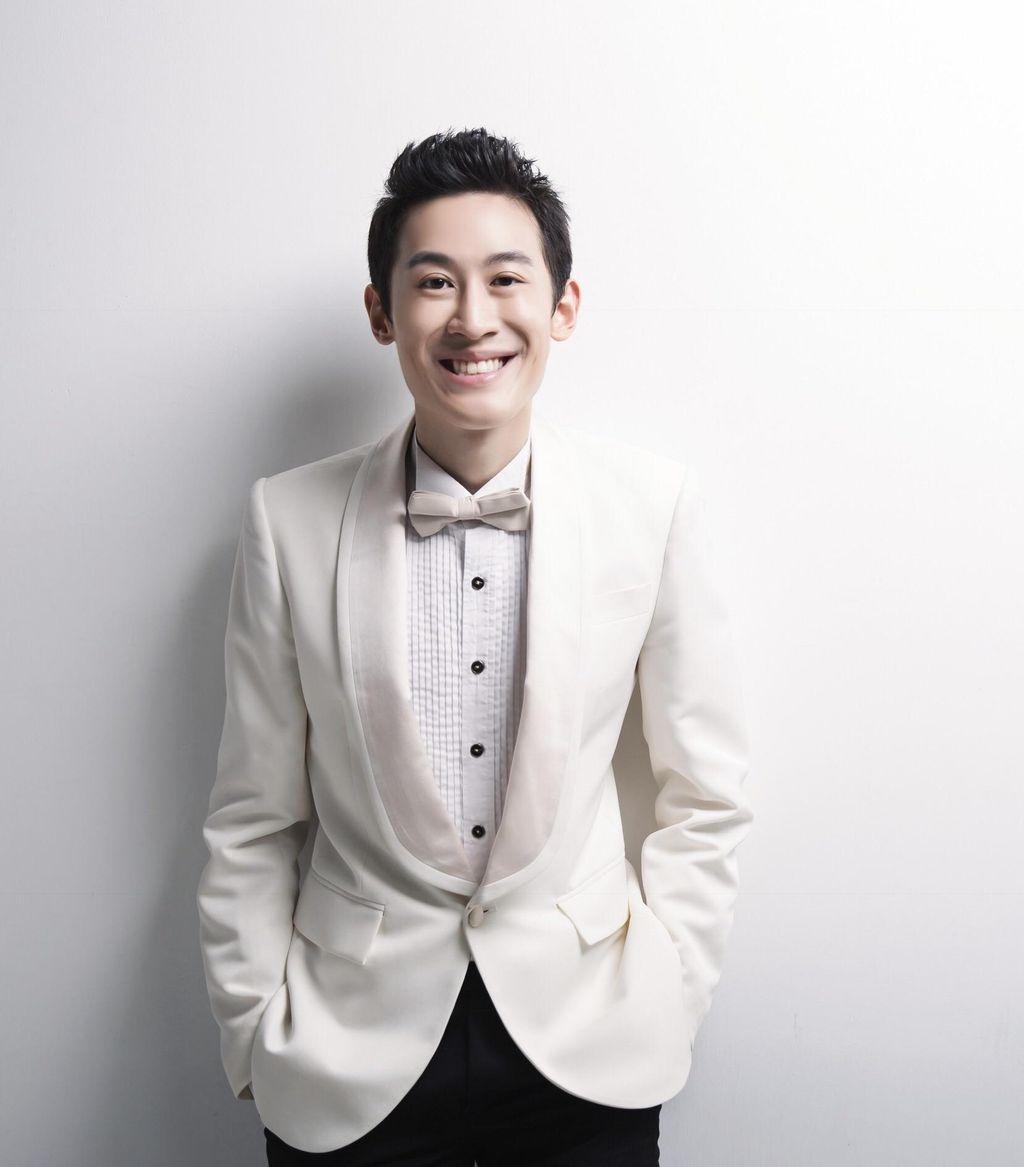 Introduction:
***I am based in Brooklyn, NY and now have many long-term online students as well. At this point, I accept only reliable, weekly, long-term students. All lessons are currently online, but I will be soon also be offering in-person lessons to fully vaccinated students at my home studio here in Brooklyn, NY (I do not travel to students). Students must be willing to go online in case of virus resurgences. At least 1 hour lessons are highly recommended for serious progress in almost all cases. Lessons are $125 for 1 hour, $102 for 45 minutes, and $70 for 30 minutes. Please feel free to read my full profile below, see my reviews, and view my media both here and on social media if seriously interested*** Hello all! I am a professional musician with a bachelor's degree in music education from New York University and a master's degree in piano performance from Manhattan School of Music. I have created many unique methodologies that detail how to learn and memorize music with maximum efficiency (much more information a few paragraphs down). And of course, I show my students how to conquer technical and musical difficulties in order to develop into artists with their own voices. As a result, my students often progress extremely quickly and attain high levels of playing in a fraction of the usual time required. They also seem to truly enjoy the process. Lessons take place either online/remotely or at my home studio in Prospect Heights, Brooklyn (somewhat near the Barclays Center and Prospect Park), where I have a baby grand piano for use in the lessons. Because of the coronavirus situation, temporarily ALL of my lessons are online. Although I currently only accept piano students due to high demand, I have also taught guzheng (古箏) / Chinese harp, voice, frame drum, clarinet, and saxophone. I am a current Thumbtack Top Pro and Steinway Educational Partner and teach full-time. In person, I have had students come to me from as far away as Queens, upper Manhattan, the Bronx, New Jersey, and Long Island. Online, I am one of the most in-demand teachers throughout the entire country and have taught internationally as well. At this point, I only accept students who will take long-term, weekly, lessons. At least 1 hour weekly lessons are highly recommended for serious progress and many students now also take lessons longer than 1 hour. I now offer two student recitals for all ages (see my pictures!) and four studio classes for adults a year. Most of my current students are adults and they have expressed that they really enjoy the sense of community they experience as a result of attending the studio classes and meeting other adult learners. I have taught students of all ages (3 and up) and abilities for over 19 years and have prepared students for ABRSM exams, NYSSMA exams, specialized middle school and high school auditions, pre-college programs, college auditions (to major in music), other auditions, guzheng (古箏) exams, competitions, and all types of performances. I have also served as a judge for both NYSSMA and piano competitions. Of course, I have also taught many students who are learning just for themselves. If you are a beginner and/or don't know how to read sheet music, I can definitely help you! If you are interested in learning how to play the piano while singing, I can definitely help as well. Finally, I also welcome serious students of piano who are thinking about making classical music into a career choice. Additionally, I also offer both pedagogy and business training to prospective or current piano teachers who want to improve their teaching and/or are trying to expand their own piano studios. I have helped many other professional pianists and teachers who have inquired about my methodologies (both for themselves and for their students) and my students include and have included those who are piano teachers themselves. And as one of the most in-demand piano teachers on Thumbtack throughout the United States (one of the top even amongst the Top Pros), I am happy to share my business expertise as well. My teaching methodologies include how to learn and memorize with maximum efficiency (I have spent the last few years specifically researching and creating many methodologies); how to solve technical / mechanical / relaxation issues (including how to achieve much greater speed and control); how to achieve extremely high levels of musicality, nuance, and expression; how to express yourself musically and connect with your inner self; how to rapidly gain autonomy and independence from the teacher; how to practice physically, mentally, and emotionally; how to set and achieve goals; how to use both motivation and willpower to your advantage; and much more besides. One of the unique components of my lessons is that I teach very specifically what I like to think of as the art of practicing itself (derived from the methodologies I created). I coach students on how to logically solve all technical and musical difficulties (at least the aspects of music that CAN be logically solved) and then train them to be as independent of me as possible. This helps to unlock the door to true musical expression. Although I was born and raised in New York, I can teach lessons in either English or Mandarin Chinese. I have performed at such venues as Steinway Hall, Lincoln Center, Leith Hill Place (Surrey, UK), WeArts Theatre (Shanghai), Parsons Music Performance Center (Shanghai), Fazioli Piano Center (Taipei), the Bitter End, the Soapbox Gallery, Sullivan Hall, Flushing Town Hall, Molloy College, James C. Colgate Hall, the Taipei Economic and Cultural Office of New York, the Tenri Cultural Institute of New York, Black Box Theatre (NYU), Frederick Loewe Theatre (NYU), the Skirball Center (NYU), Goldmark Hall (Mannes), Pforzheimer Hall (MSM), Greenfield Hall (MSM), Yamaha Piano Salon, Prague Conservatory, Jan Deyl Conservatory (Prague), the Jazz Dock (Prague), the Centro Municipal Integrado El Llano (Gijón, Spain), and the Centro Municipal Integrado Pumarín (Gijón, Spain). I have participated in both the Gijón International Piano Festival (Spain) and the International Keyboard Institute and Festival (New York), and have played in masterclasses for Robert McDonald, Yuan Sheng, José Ramos Santana, Nina Lelchuk, Gabriele Leporatti, Alexandre Moutouzkine, Amy Gustafson, Anthony de Mare, and Eduardus Halim. In 2018, I gave solo piano recitals in both New York and Taipei. In 2019, I was the featured performer at the Manhattan International Film Festival. Also in 2019, I gave four solo piano recitals in New York, Shanghai (where I gave a masterclass as well), and Surrey (UK). In fall 2019, I performed in the New York Arabic Orchestra. Last year (2020), instead of giving recitals, I conducted more extensive research into learning and memorizing massive amounts of repertoire with maximum efficiency. As part of my project, I learned and memorized the complete Chopin Études in the latter six months of 2020. Please feel free to message me with any questions you might have. I am genuinely passionate about teaching and sincerely care about each of my students. And if you are a part of my studio, you will find that I am very responsive and willing to help however I can. I look forward to helping you achieve your goals. Thank you!
Overview
33 similar jobs done near you
Payment methods
Cash, Venmo, Zelle
Currently a top pro
Top Pros are among the highest-rated, most popular professionals on Thumbtack.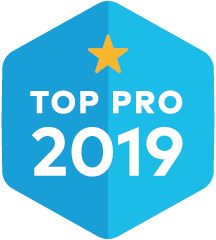 All year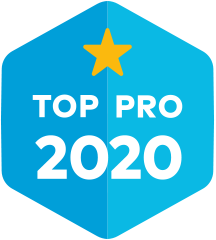 All year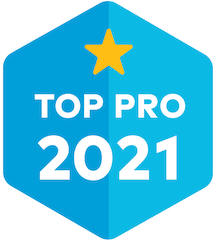 Jan - Jun
This pro indicated that they reviewed CDC safety guidelines for COVID-19 and pledged to do the following:
Maintain 6 feet of distance from customers
Wear masks during the job
Disinfect surfaces touched during the job
Featured Projects
26 photos
Reviews
Customers rated this pro highly for professionalism, work quality, and responsiveness.
Exceptional 5.0
68 reviews
Read reviews that mention:
---
Piano Lessons
David is without a doubt the best
piano
instructor I have had to date. Prior to meeting David I had been playing for around 18 months with a few different instructors that just did not quite fit. Since starting with him I am doing 90 minute
lessons
, which primarily is focused around teaching me how to teach myself. He's developed a systematic approach to learning more difficult pieces to less experienced pianists such as myself; the result is a clear payoff. I am able to learn in between
lessons
by actually playing the pieces I want to play. He uses specific memory techniques like spaced repetition and interleaving in order to help truly have a deeper understand of the piece that I am playing, instead of just knowing where my fingers should go! I did my first musical performance under him, something I never thought I would do. This forced me to push my musical ability faster then I normally would have. Coming up in June we are working to prepare 3 Chopin Preludes for our next recital. His approach to goal setting and expectations is really what will set you apart from others in the long-term. I am absolutely satisfied with him as my instructor and plan to continue using him well into the future. Oh and he memorized all 27 Chopin Etudes in six months during 2020, now THAT is somebody I want to learn from.
Piano Lessons
David is fantastic. He is an amazing teacher and resource, and I unequivocally recommend him.  I played
piano
for several years growing up but when I started working with David, I hadn't touched a
piano
in 20 years. Although I had a decent amount of experience, I set modest goals for myself to learn a few intermediate pieces for my own enjoyment. With David's encouragement and instruction I've been able to wildly surpass my own expectations for what I thought I was capable of playing. I've learned my dream piece, Chopin's Ballade No.1, as well as other pieces that were daunting before David helped me learn them (Rachmaninoff's Etude Op. 33 No.4, Chopin Etude Opus 10 No. 9, Bach's Partita #1).  David has a unique approach to helping you learn, memorize, and correct your mistakes. It involves learning sections of pieces in small sets and then stringing them together like a patchwork quilt, rather than trying to practice the whole piece all at once. David also emphasizes learning these smaller sets in reverse, so you practice the ends of measures, which ordinarily get less attention as people usually play from the beginning and then stop when they make a mistake. He also teaches "spaced repetition," which involves practicing areas and then coming back to them later on, which is more effective than repeating the same few measures over and over again. David's approach has helped me learn pieces much more quickly and effectively than I can remember learning them as a kid. I've also learned so much about the musicality in my playing, more than I ever did growing up. One thing David emphasizes are huge contrasts between loud and soft sections (he says they should be as different as night and day), as well as constant shaping of measures even within loud and soft areas, so that you always hear a rise or fall in volume. These huge contrasts and continuous shaping are what makes music interesting to hear. I can feel how much better my playing sounds when I pay close attention to these dynamics and shaping. I've also received great advice on technical solutions for difficult pieces. David has suggested several techniques to help me relax my hands and arm, and to avoid holding notes longer than necessary. These technical suggestions were invaluable for helping me with Chopin's etude Op. 10 No. 9, which involves large reaches between notes with the left hand. I often find David can hear things in my playing that I would not be able to pick myself. I find his advice invaluable in spotting mistakes and errors, as well as musical suggestions, that have helped me learn pieces better and faster. In addition to his
lessons
, I feel part of a welcoming community of students who form David's studio. He holds studio classes at no cost four times a year where students play for each other and offer advice and suggestions on improving. I look forward to these sessions both to improve my own playing and to encourage other students in the studio. Students of all levels play in studio classes and I have seen David help advanced students and complete beginners. The studio has recitals twice a year. I never performed my pieces when I played growing up so it was challenging and exciting to perform for an audience. David had lots of great advice for handling the emotional rigors of playing in front of other people under the spotlight. I had the opportunity to play my piece at Steinway Hall in Manhattan for about 60 people which was one of the greatest thrills I've had playing
piano
. I've now amassed about 40 minutes of repertoire and am working toward putting together a one hour solo program, something I didn't think possible when I started. David has been a patient and eager teacher. He is easy to reach and responds very quickly when I send him a message. I feel he is invested in my success and wants to see me reach my potential as a pianist. I feel fortunate to have found David when I was searching for an instructor and I am sure you will too.
Piano Lessons
David is an excellent teacher and musician, and I really look forward to our 90min sessions each week. I played the
piano
for approximately 1 year as a child, and decided to resume learning this year in my 30s - I've been taking
lessons
for about 7 months now. I originally began with self study using a few different books that had great reviews online for adult learning. However, these were very theory focussed as opposed to performance-based, and the pieces within these books were tailored to that specific lesson / assumed skill - in short they were linear. As do most, I had goal pieces in mind but did not know how to even begin approaching these, let alone playing them musically. Meanwhile, my fiancee began taking lessons with David around the same time as I began my self-study, and after a couple weeks, her progression was significantly faster to the point where she was already playing large portions of hear goal pieces. I had the benefit of hearing/watching (out of Facetime frame) during a couple lessons given we're in an apartment. I noted immediately that his lessons/plan with students was entirely tailored to their goals and not linear - lessons involved solid logical methodology instruction focussed on solving measures and sections of pieces, technique instruction, discussion of musical theory with a bit of background, all with the intention of performing for yourself, family, friends, and others. His school of thought is to train with a performance mentality (much of what I could relate to training for various sports), which materializes as performing your ongoing pieces for him or other students during each lesson, studio classes and recitals (virtually for now). So I began taking lessons with David, and from day 1, we have been working on learning certain and now perfecting other goal pieces. This was all possible due to his logical methodology of deconstructing and adding together small sets or measures to build up to playing the piece. Throughout our
lessons
, we also added varying levels of musicality to my performance. I previously did not understand how important dynamics, shaping, and balance were to the sound and harmony of pieces when performed. These have been critical parts of our my learning progression and made playing that much more enjoyable for me. In summary, David approaches his teaching at a very personal level as opposed to a "pre-set" academic style. I am very goals and results oriented, and his tailoring of
lessons
and teaching to my learning style and goals has made
piano
a pleasure to continue learning. I have noticed that my lessons are different from my fiancees, as I have different goals, interests, and learning style. I have nothing but positive things to say about working with David, and look forward to continuing to learn from him while building my repertoire of pieces. Highly recommended. Thanks David!
Piano Lessons
David taught me everything I needed to know to get started off on the
piano
, he is not only incredible at his craft, he is also a great teacher ! Very patient and very willing to help you with any sort of difficulty your having when learning the instrument and pieces. If your wanting to learn complicated pieces or any sheet music for that matter , David is your guy. His method is incredible, it's able to teach you faster and more efficient then what most
piano
teaches are teaching. All around he's a very pleasant guy and I really Enjoy my
lessons
with him. Couldn't recommend a greater teacher!
Piano Lessons
David is a fantastic
piano
teacher and a pleasure to work with. I've been studying virtually with David in 1.5 hour weekly
lessons
since near the start of the pandemic (about 6 months now). Previously I studied
piano
for about a year in high school. Within 6 months I've learned much more than I could have hoped in this time (and much more than in the year of study with other teachers) - including already performing Menuet in G Major by Bach, Meryton Townhall by Henry Purcell and Georgiana by Dario Marinelli (from the Pride & Prejudice soundtrack), and currently working on my first Debussy prélude. David has enabled me to move past what I initially viewed as long term stretch goals and turn them into short to medium term goals. When I initially began my
lessons
, my fiancé, who had intended to teach himself with a combination of
piano
books, training videos and applications, quickly assessed both the quality of David's
lessons
and my progression working with David and began taking lessons with David as well (we have now begun learning duets in addition to our solo pieces). David is both an excellent piano player and teacher, and has devoted much study and practice into preparing teaching methodologies that enable his students to progress rapidly and to develop good habits from the outset. To that end, David teaches you how to teach yourself to learn pieces and to practice most efficiently, recognizing that we are all short on time. In so doing, he takes into account your own personal tendencies, strengths and weaknesses and helps you to develop plans how to proceed outside of lesson time. David also provides a wealth of opportunities to perform for other students, and teaches a performance mindset so that his students are ready at any time to perform the pieces in their current repertoire. (This performance mindset is also transferable to work and other aspects of life.) I've performed over zoom and FaceTime for over a dozen students during my lessons, and that is not to mention the studio session that we participated in last month in which David's students all performed (which also served to help teach listening critically to performances), and a forthcoming recital. David also teaches his students musicality in performing, and I can attest to this quality stemming from his teaching as I've now heard so many of his students perform. As David noted in one of my lessons, in a simple piece a beginner can sound like a professional if the player performs with musicality. David also pays great attention to detail, which shows both in our correspondence and during lessons. He was extremely prompt to respond to my initial Thumbtack inquiry and communicating with David has been extremely easy ever since.
Credentials
Background Check
David Chang
FAQs
What should the customer know about your pricing (e.g., discounts, fees)?

1-hour lessons are $125, 45-minute lessons are $102, and 30-minute lessons are $70. I do not offer discounts or packages both due to extremely high demand and because I believe completely in the value of the lessons.

What is your typical process for working with a new customer?

My teaching methodology includes how to learn / memorize faster and more efficiently (I have spent years specifically researching and creating many methodologies); how to solve technical / mechanical / relaxation issues; how to express yourself musically and connect with your inner self; how to practice physically, mentally, and emotionally; how to set and achieve goals; and much more besides.

What education and/or training do you have that relates to your work?

I have a bachelor's degree in music education from New York University and a master's degree in piano performance from Manhattan School of Music. I have been teaching for over 19 years. Additionally, I have done extensive research into learning and memorization methods. As a result, I have developed methodologies for maximum efficiency and results that include mental practicing, practicing in sets, spaced repetition, interleaving of tasks, and many other practicing methods.