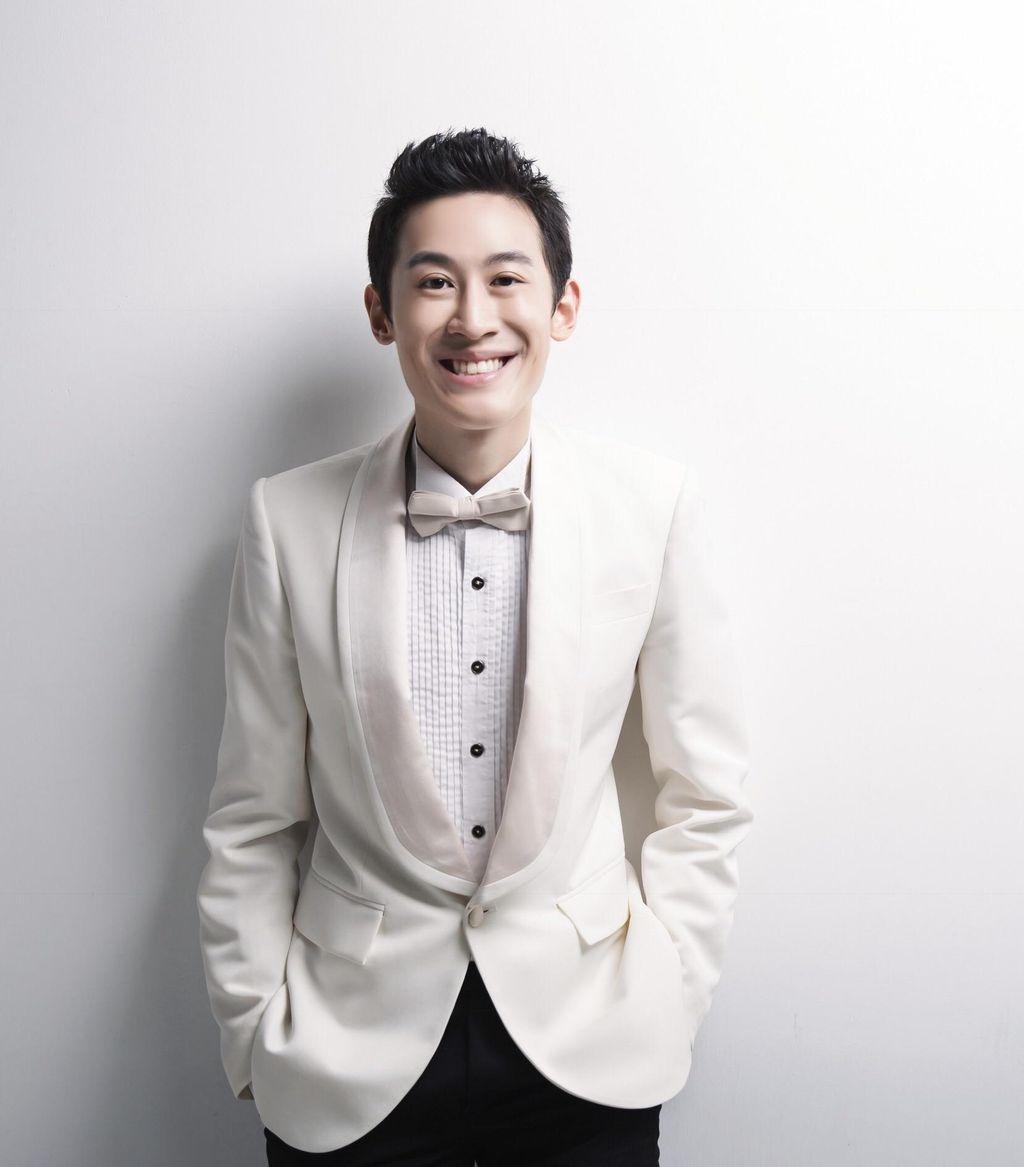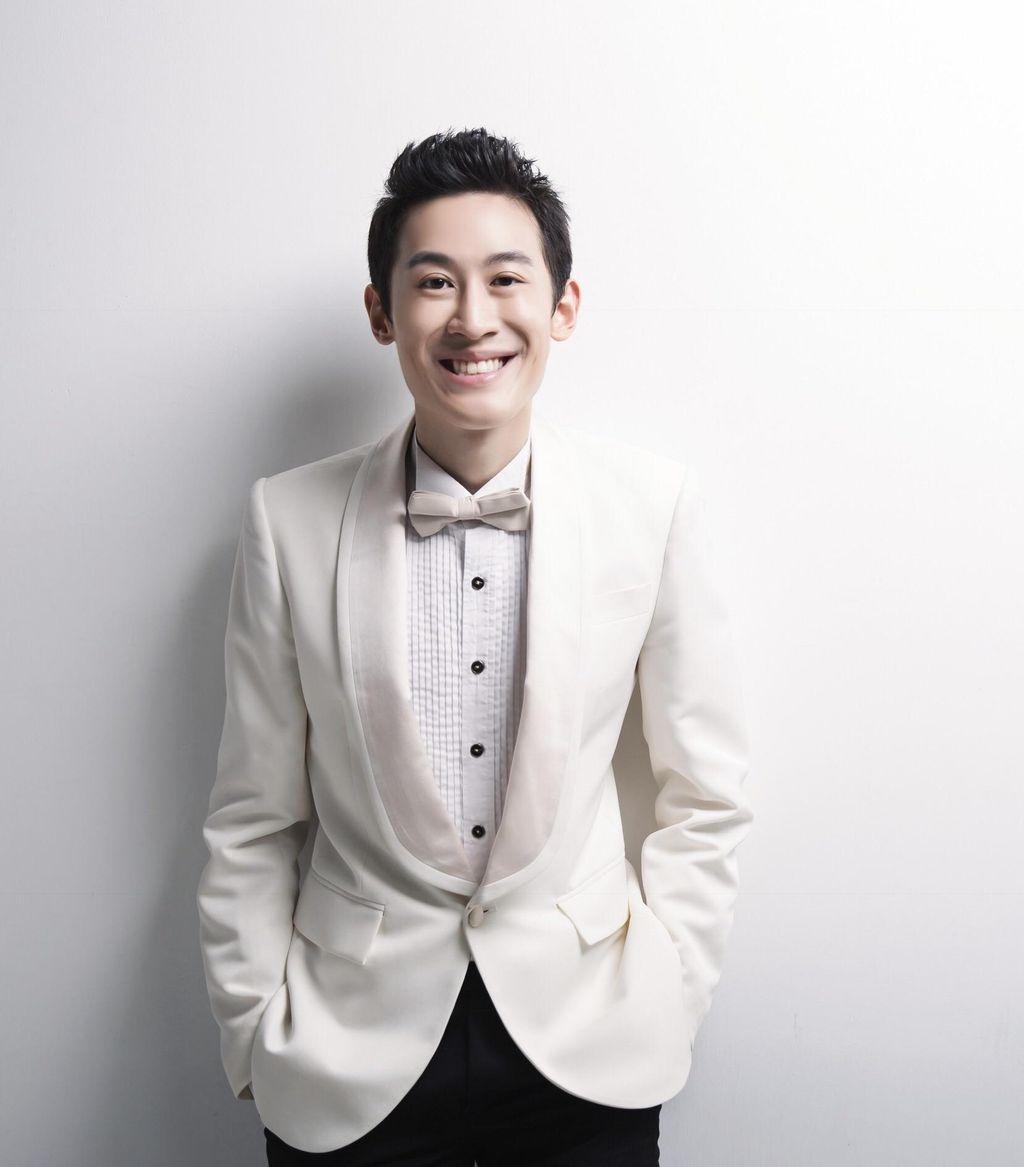 ---
It's free with no obligation to hire
Introduction:
***Due to extremely high demand, my studio is currently at maximum capacity. Please message me if you would like to be put on the waitlist. If you are extremely serious about the piano, though, please write that in your message and I may make an exception. Also, if you are a piano teacher yourself and wish to improve your teaching / learn how to become a better piano teacher / build a piano studio of your own while studying with me, I do particularly enjoy training teachers and may make an exception for you (so please mention that in your message). I am based in Brooklyn, NY and now have many online students. At this point, I accept only reliable, weekly, long-term students. All lessons are currently online for the foreseeable future and eventually, lessons will be online, in-person, or a combination of both, but students must be willing to go online in case of virus resurgences. At least 1 hour lessons are highly recommended for serious progress in almost all cases. Lessons are $110 for 1 hour, $90 for 45 minutes, and $70 for 30 minutes. Please feel free to read my full profile below, see my reviews, view my media both here and on social media (search "davidwchangmusic" on Instagram or "david chang piano" on YouTube) if seriously interested*** Hello all! I am a professional musician with a bachelor's degree in music education from New York University and a master's degree in piano performance from Manhattan School of Music. I have created many unique methodologies that detail how to learn and memorize music with maximum efficiency (much more information a few paragraphs down). And of course, I show my students how to conquer technical and musical difficulties in order to develop into artists with their own voices. As a result, my students often progress extremely quickly and attain high levels of playing in a fraction of the usual time required. They also seem to truly enjoy the process. Lessons take place either online/remotely or at my home studio in Prospect Heights, Brooklyn (somewhat near the Barclays Center and Prospect Park), where I have a baby grand piano for use in the lessons. Because of the coronavirus situation, temporarily ALL of my lessons are online, of course. Although I currently only accept piano students due to high demand, I have also taught guzheng (古箏) / Chinese harp, voice, frame drum, clarinet, and saxophone. I am a current Thumbtack Top Pro and Steinway Educational Partner and teach full-time. I have had students come to me from as far away as Queens, upper Manhattan, the Bronx, New Jersey, and Long Island. At this point, I only accept students who will take long-term, weekly lessons (at my home studio, online, or a mix of both). At least 1 hour weekly lessons are highly recommended for serious progress and over a third of my studio now takes lessons longer than 1 hour. I now offer two student recitals for all ages (see my pictures!) and four studio classes for adults a year. Over 20 of my current students are adults and they have expressed that they really enjoy the sense of community they experience as a result of attending the studio classes and meeting other adult learners. I have taught students of all ages (3 and up) and abilities for over 18 years and have prepared students for ABRSM exams, NYSSMA exams, specialized middle school and high school auditions, pre-college programs, college auditions (to major in music), other auditions, guzheng (古箏) exams, competitions, and all types of performances. I have also served as a judge for both NYSSMA and piano competitions. Of course, I have also taught many students who are learning just for fun or just for themselves. If you are a beginner and/or don't know how to read sheet music, I can definitely help you! If you are interested in learning how to play the piano while singing, I can definitely help as well. Finally, I also welcome serious students of piano who are thinking about making classical music into a career choice. Additionally, I also offer both pedagogy and business training to prospective or current piano teachers who want to improve their teaching and/or are trying to expand their own piano studios. I have helped many other professional pianists and teachers who have inquired about my methodologies (both for themselves and for their students) and my students include and have included those who are piano teachers themselves. And as one of the most in-demand piano teachers on Thumbtack throughout the entire country (one of the top even amongst the Top Pros), I am happy to share my business expertise as well. My teaching methodologies include how to learn and memorize with maximum efficiency (I have spent the last few years specifically researching and creating many methodologies); how to solve technical / mechanical / relaxation issues (including how to achieve much greater speed and control); how to achieve extremely high levels of musicality, nuance, and expression; how to express yourself musically and connect with your inner self; how to rapidly gain autonomy and independence from the teacher; how to practice physically, mentally, and emotionally; how to set and achieve goals; how to use both motivation and willpower to your advantage; and much more besides. One of the unique components of my lessons is that I teach very specifically what I like to think of as the art of practicing itself (derived from the methodologies I created). I coach students on how to logically solve all technical and musical difficulties (at least the aspects of music that CAN be logically solved) and then train them to be as independent of me as possible. This helps to unlock the door to true musical expression. Although I was born and raised in New York, I can teach lessons in either English or Mandarin Chinese. I have performed at such venues as Steinway Hall, Lincoln Center, Leith Hill Place (Surrey, UK), WeArts Theatre (Shanghai), Parsons Music Performance Center (Shanghai), Fazioli Piano Center (Taipei), the Bitter End, the Soapbox Gallery, Sullivan Hall, Flushing Town Hall, Molloy College, James C. Colgate Hall, the Taipei Economic and Cultural Office of New York, the Tenri Cultural Institute of New York, Black Box Theatre (NYU), Frederick Loewe Theatre (NYU), the Skirball Center (NYU), Goldmark Hall (Mannes), Pforzheimer Hall (MSM), Greenfield Hall (MSM), Yamaha Piano Salon, Prague Conservatory, Jan Deyl Conservatory (Prague), the Jazz Dock (Prague), the Centro Municipal Integrado El Llano (Gijón, Spain), and the Centro Municipal Integrado Pumarín (Gijón, Spain). I have participated in both the Gijón International Piano Festival (Spain) and the International Keyboard Institute and Festival (New York), and have played in masterclasses for Robert McDonald, Yuan Sheng, José Ramos Santana, Nina Lelchuk, Gabriele Leporatti, Alexandre Moutouzkine, Amy Gustafson, Anthony de Mare, and Eduardus Halim. In 2018, I gave solo piano recitals in both New York and Taipei. Last year (2019), I was the featured performer at the Manhattan International Film Festival. Also in 2019, I gave four solo piano recitals in New York, Shanghai (where I gave a masterclass as well), and Surrey (UK). In fall 2019, I performed in the New York Arabic Orchestra. This year (2020), instead of giving recitals, I am conducting more extensive research into learning and memorizing massive amounts of repertoire with maximum efficiency. Please feel free to message me with any questions you might have. I am genuinely passionate about teaching and sincerely care about each of my students. And if you are a part of my studio, you will find that I am very responsive and willing to help however I can. I look forward to helping you achieve your goals. Thank you!
This pro indicated that they reviewed CDC safety guidelines for COVID-19 and pledged to do the following:
Maintain 6 feet of distance from customers
Wear masks during the job
Disinfect surfaces touched during the job
Photos and Videos
22 photos and 4 videos
Reviews
Customers rated this pro highly for

punctuality

,

value

, and

work quality

.
Exceptional 5.0
57 reviews
Hui-Wen V.

Piano Lessons

I have been taking lessons with David for about 22 months now. I am a music teacher by profession. When I started the lesson, I was leaving a school where my teaching experience there has negatively influeced my interest in playing the piano. Music has always been part of my life and I wanted to be able to pick up playing again without the pressure that "playing the piano is part of my job." David was responsive and understanding. He offered me lots of ideas on how I could start again and the also the opportunity to join studio class where I got to hear stories of other adult teachers and how their experience was like learning a challenging piece of music and preparing for a performance. I was hesitant at first. In my mindset as a perfectionist was not ready to play until my playing was "perfect." David coached on the mental emotional aspect of performance and gave his students many opportunities to play for each other before the studio class. Even as an experienced pianist who has played for most of her life, I felt anxious about preparing for a performance, and I learned that that feeling is normal part of any performance. I was given the tools to prepare for it mentally and emotionally. Mental practice was one of the most useful tools I learned while I was preparing for performance. Essentially, I am asking to train my mind to play the music WITHOUT the piano, with as many details as I can imagine in my mind (the sound, the notes on the sheet, the physical sensation in my finger, hands and wrist, etc.) It allowed me to see where in music I lack detail and attention, and therefore could not remember it from memory. David's specific methodology is very detailed and can easily be taken in small steps, and he always takes time to explain to me his reasoning for his process (steps that we take in when practicing and learning a new piece of music). David always encourages me to think in long-term goals and short-term goals. I felt like I am more prepared and ready to take on more demanding and challenging pieces. I was very inspired by David's success and am now starting to build my own piano studio. Now I am able to share music with my students with joy and have been incorporating methodologies that I learned from David into my own teaching. Our business training has given me an opportunity to see piano teaching as a business from the lens of a business owner. He has helped me build my own online business profile and continued to support me in many aspects of this business entrepreneurship. His mentorship has be invaluable for me as a pianist and as a teacher.

Sandy L.

Piano Lessons

I've been studying piano with David for about 7 months now, and have had a great experience. I'm an adult "restarter" who took piano lessons as a child and stopped for nearly 30 years before picking back up again. Within a few months, I've learned techniques that I never got from my childhood piano years- shaping, dynamics, balance, and the nuance of different kinds of sounds. He is a very detail-oriented person and held me to a high standard- I kind of wish my past teachers have been this way. Better late than never! The first piece we worked on was my last highest piece as a 7th grader, and within a few lessons I was playing better than I ever did. I also learned his very logical methodology of learning new pieces, which is backed by brain science on how we learn and retain information. He has also helped me improve in all aspects of performance- performing in new situations (new instrument, cold hands, etc.), addressing memory slips and nerves. I'm very shy about performing, and he gave me just enough push to get going. He provides lots of opportunities for students perform in front of each other, in studio classes, and in larger recitals. Nowadays our lessons have shifted to online, and in addition to what we were doing before, we are also working on music theory so I can become a more well-rounded musician. Overall, working with David has opened up my eyes to my own potential and it really motivates me to work harder to become a better pianist!

Peter P.

Piano Lessons

I reached out to Instructor David back in December 2019 when I decided to take formal lessons after finishing Simply Piano (Piano app). Instructor David was very responsive and got back to me the same evening. He scheduled me in for a trial lesson and even answered some of my unusual questions on what I can do to prepare for the lesson even though it was a trial lesson. During the trial lesson, Instructor David asked me about my background, my reason for taking piano lessons, and also explained to me his methodologies. I was convinced that this would be the right teacher to guide me on my journey. As an adult learner, I was lacking confidence on whether I can fulfill my dream of playing the piano fluently since I was under the preconception that you have to start at an early age. I told instructor David that my goal piece was Fur Elise and Maple Leaf Rag. Right away, he told me to start learning Fur Elise and bring in the sheet music for the first lesson. Once Instructor David realize that I have the ability to play the piece he encourage me to work on my next goal piece, Maple Leaf Rag. I didn't feel I have enough technique, rhythm, or experience but he insisted I give it a try and following his methodology which include the metronome practice at 3 different speeds, the 1-2 SH and TH measure sets, planning writing out the musical details and fingering for each piece. His methods were efficient. I started the lesson with 3 years total accumulation of self taught piano playing with no formal training. I took 5 months of lessons with instructor David. With his teaching and encouragement, I was able to learn all 48 Major and Minor scales, all arpeggios including 1st and 2nd inversion based on his theory lesson and methods of practice. His 40 piece challenge help me learn 15 classical piano pieces from Bach, Mozart, Beethoven, Chopin, and Debussy. What I value most of Instructor David is his integrity, professionalism, experience, and ability to shift his teaching towards the students learning style and strength. Although I'm no where near perfect in my learnings he would always be patient enough to explain to me if I was off track or not practicing correctly. He would not let me sacrifice impeccable rhythm, musicality, music shaping, dynamics, and accuracy. Being able to play a piece is one thing, with instructor David he always make sure I learn the piece properly and able to perform it under different circumstances. He also spend a lot of time to help me overcome my lack of experience and personal fear learning piano as an adult learner. I just finished my first recital and experience what it was like to prepare for a recital like a professional pianist. I am forever grateful for the wonderful experience. I can say his teachings has made the awareness of musicality second nature to me. Every time I play a piece of music, I can't stop thinking about the need to be musical and bring the piece alive! Instructor David also host studio classes where other students of different level meet to experience what it is like to learn piano on all different levels. I had a positive experience as his student demographic is very diverse. Age reaching from teenager to senior citizen. It provided me with comfort and reassurance. The biggest accomplishment that I feel would be an injustice not to share is instructor David helping me learn my dream piece that I felt was years out of reach, Fantasie Impromptu by Chopin. After the first month, he told me to start learning the piece which I was resistant at first since I was already having trouble with the poly rhythms of Nocturne in C#m, and the syncopated rhythms of Maple Leaf Rag. I also struggle with different rhythm variety of Sonata K545. Despite all of this, instructor David made sure I start learning poly rhythms and even with a slow start he took the time to teach me over my lesson time once he saw that I was on the brink of getting the hang of the idea. I broke through a plateau that I didn't feel I could break through so soon being an average person throughout my life. It gave me a big confidence boost. Using the same methods I progress weekly and eventually performed all the pieces, Fur Elise, Sonata K545, Nocturne C#M, Maple Leaf Rag, and Fantasie Impromptu at the recital from memory. I was planning to learn other pieces such as Turkish March and Clair De Lune along the way, but was told to put on hold until I made sure my pieces were as prepared and musical as possible before the recital. I learned a valuable lesson of not to be over confident or accidentally disrespect the performance process due to inexperience. He is always sensitive in delivering the message in an easily acceptable way. I feel my dreams are within reach! Thank you Instructor David!

Elliot R.

Piano Lessons

David is real professional. When you have your first lesson, david will discuss your playing, your long term and shor term goals, and what you expected from all lessons moving forward. David's advice and methodologies are VERY effective. Like many other reviews say. I can see how his other beginner students are playing hard piano pieces. His methodologies are based on scientific findings and is based on science. It's not just a random thing he made up without any backing to it. You are encourage to play your favorite song at the hardest level even if you are a beginner at piano and using his methodologies, you will be impressive how far you will accomplish. That's if YOU pratice at least 2-3 hours a day using his methodologies. But, David is understanding if you can't practice that long because not everyone has the open availability to practice that long each day. Each week he will ask you if you practiced and if you say you didn't have the time to do so, you can hear in his voice and attitude that he really cares that you practice. He does not brush it off like "Ok whatever". His mannerisms, passion, piano skills, methodologies, and and his professionalism set him apart from the rest. If you are a beginner and it is your first instrument, I want you to contact David right away and even if you are experienced piano player you will benefit as well. I have only been playing for about 3-4 months and already completed more than 10 short term piano pieces and 1 and a half pages of demons by image dragons at the advanced level and 5 pages(full song, easy version) of perfect by ed sheeran(I wish I would have picked the intermediate version if perfect, since I now know his methodologies are very effective) . If you were to look the demons piano music sheet that I have you would know that a beginner should not be playing this song and is incapable to learning such a piece because of the difficulty of the song and me being a beginner. Or you would assume that I have been playing for years HaHa! Using David's methodologies with demons, I was able to play the first page in a couple of weeks. I still need to learn on balancing and shaping to be more musically when playing piano. David is the man you go to to start or advanced your piano playing.

Mara D.

Piano Lessons

This is a long review, so I'll say at the start that I think David is a great and effective piano teacher!!! He has developed a methodology that allows his students to efficiently learn to practice so that they are able play their absolute best - whether you just started or if you've been playing for a long time. David is also a remarkable performer - one can feel the emotion he puts into his playing. Hopefully this review helps you decide whether you would like to be one of his students. I first reached out to David to see if he was taking on new students in Oct 2019. During our initial phone conversation, I was taken by his passion for music, teaching, and performing. I was a little apprehensive about my trial lesson; I wanted to impress him with my playing, however I had only been playing for a relatively small amount of time, and felt I needed a lot of improvement. I arrived for my lesson, played a few pieces and then we discussed my playing, my goals, and what I expected from the lessons. It was an amazing discussion - interactive and free flowing! We spoke about David's philosophy on teaching and how his structured methodology provides students with the capability to solve for issues/blocks during their own piano practice. I was intrigued, excited, and started taking lessons soon after. In Studio Lessons: Part of David's methodology breaks each piece into sets, you play each set (which can be as small as two notes) for a small period of time, then you go on to the next set (regardless of whether you "passed" the previous set) and then come back and play the previous set(s) again, and so on. Over time, dynamics, shaping, balancing, voicing, etc. are incorporated ... until you have completed the piece. It is all very logical ... I am amazed at how much of the piece I am playing has been memorized (never did that before)! I am looking forward to learning how to incorporate more of David's methodology into my practice sessions to become a better pianist. Virtual/Remote Lessons: Shortly after the COVID-19 stay-at-home order was issued, David started to offer remote lessons. I am very happy to be able to continue learning the piano during these stressful times. David's virtual/remote lessons are just as effective as his in studio lessons. There is a difference however ... I send my repertoire to David before the lesson so that he can provide feedback (mark up the score with comments about the musicality). Virtual/Remote lessons are basically the same as the in studio lessons: If I have questions, David explains and/or plays the piano to demonstrate. I do hope he continues to offer virtual/remote lessons, as it would be great for those times I feel like I may be coming down with something! Theory Lessons: David has provided me with music theory lessons. Having never taken theory before, I am amazed at how much knowing the theory helps me to better understand the music I am playing! Adult Studio Class: David believes that performing for others helps us all become better pianists. He holds the Adult Studio Class frequently. These classes are low key and optional, we perform a piece of our choosing, and get feedback from both David and other students. David guides us on how to listen critically and how to provide feedback. I am astounded at how amazing David's students play. Some of them have been playing for only a year or two and sound like they have been playing much, much longer. Their musicality is amazing and they all credit it to David's methodology and teaching! Recitals: All David's students are invited to play at the Recitals. I have only attended one, and was impressed with the age range of David's students (4-5 years to much older) ... they all sounded remarkable. It was a wonderful experience.
FAQs
What is your typical process for working with a new customer?

My teaching methodology includes how to learn / memorize faster and more efficiently (I have spent the last few years specifically researching and creating many methodologies); how to solve technical / mechanical / relaxation issues; how to express yourself musically and connect with your inner self; how to practice physically, mentally, and emotionally; how to set and achieve goals; and much more besides.

What education and/or training do you have that relates to your work?

I have a bachelor's degree in music education from New York University and a master's degree in piano performance from Manhattan School of Music. I have been teaching for over 18 years. Additionally, I have done extensive research into learning and memorization methods. As a result, I have developed methodologies for maximum efficiency and results that include mental practicing, practicing in sets, spaced repetition, interleaving of tasks, and many other practicing methods.

What types of customers have you worked with?

I have taught students of all ages and abilities - from kids as young as 3 and a half years old to teenagers, adults, and older students. And my students have taken lessons with me for all sorts of reasons - to just have some fun, to pass examinations and auditions, to achieve specific personal goals, to make music a part of their lives, to grow both as musicians and as people, and to go on to professional music careers.