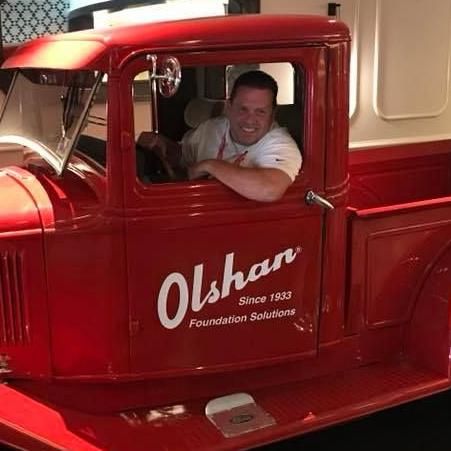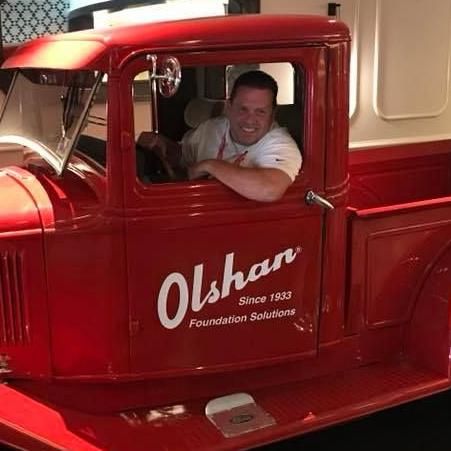 Olshan Foundation Repair - Nashville
---
Areas where repair is needed
Sorry this pro can't do your job, but we know other pros who can.
Introduction:
Repairing Foundations Since 1933 Over the years, we have worked on virtually every kind of foundation, for families with all different types of needs and we've learned a lot about both. We know that your home is your most valuable asset. Where you raise your family. Create memories. Cherish loved ones. So, when you have a structural problem and choose us to resolve it, we approach the task of repairing your home not just as a job, but as an important responsibility. Because at Olshan, we believe that every family deserves a strong foundation. Some companies measure their experience in years. We measure ours by generations. Through great people, pride in our work and plain ol' American know–how. Since 1933, our reputation for integrity, honesty, quality craftsmanship and setting the standards in home structural repair services has always been our legacy. It has also won us the endorsement of legendary, Hall of Fame Pitcher, Nolan Ryan. At Olshan, we understand that finding signs of structural problems around your home can be a bit unnerving. For most homeowners, you don't know where to start. It's important to find the right company to help you navigate through the process of diagnosing the problem, identifying the right solution and getting the job completed on time and on budget. As the leading provider of structural repairs for homeowners for more than 80+ years, our team has the experience to assist you through each step of the process. From our Certified Structural Technicians who provide the initial evaluation, to our field teams who install our exclusive products, when you choose Olshan you are getting proven solutions, from real professionals.
Featured Projects
5 photos
Reviews
Read reviews that mention:
---
Brian was knowledgeable and honest, what a welcome relief. We had other companies that acted as if we had to begin
repairs
that day. Brian was professional and explained what our options were. The
repair
estimate was much much better than any other that we had gotten. Olshan will be doing the
repairs
on our house.
Trustworthy company, excellent work! I first spoke and met with Joyce. She was so knowledgeable, honest, and down to earth. A straight-shooter who didn't try to suggest unnecessary add-ons that would otherwise increase the estimate. The proposed solution was logical and even- as in, no single area seemed over or under supported. My father is an engineer so I know about these things!! The map she provided was also great and helped us know where beams and support systems were going to be placed. The crew that worked on our home consisted of Trevor, John, Jason, Bryson, Tim, Corey, and Terry. They were great guys. Worked hard and got the job done. They were very friendly with our two dogs (who viewed them as personal play dates). I appreciated that as our dogs would run around outside, the guys helped me look out for their safety. One morning a snake was on the front porch and as the dogs ran over, Tim, picked it up and took it to the wooded area as the others kept the dogs away. I would not have been able to deal with that on my own! The job was going to take 3 days but took 5; anyone who would complain about that, is, well, a little out of touch with reality. Each home is different and there are uncontrollable variables that these guys have to deal with. I'm more pleased that they didn't rush! Our large foundation
repair
is now complete and we're satisfied. Site is clean and nobody left empty bottles or trash. We recommend Olshan, no question. Thanks guys! Best to you all!
I am writing this review for the Knoxville Office of Olshan. Jason Boyd and his crew
repaired
our foundation issues and did outside foundation work in addition so that no water issues would happen in the future. We were very pleased with the work. Jason was extremely professional and conscientious, ensuring all aspects of the work were performed to our approval. Over 5 years later, we still have no water issues. We recently asked him to review a drainage issue at our daughter's house. It was, thankfully, not serious. I was so pleased, but not surprised, that they told us how to fix it and did not trump up a big job that wasn't needed. I trust Jason and Olshan for any of our foundation needs and would not hesitate to recommend them to anyone. Finally, we found someone to fix our issues the first time!
Darryl and his crew did a great job. I can not say enough about Darryl. He was nice, professional, and has a great work ethic. He definitely knows how to fix any problems associated with foundations.
After talking with three companies and doing a lot of research online, we opted to use Olshan, based on several factors: online reviews, the company's suggestions/equipment, its BBB record and pricing--it was slightly less expensive than our second choice. Choosing a company for this type of work is challenging, to say the least: it's expensive, and you won't really know if their suggestions work until after it rains. It's been two months since we had the service, and we've only had one or two sustained rains since then, so it may still be a bit early. With that as background, we were very pleased with Olshan and the team that did the work: timely, professional and easy to work with. And Tommy, the supervisor, could not have been more accommodative. We think the results are going to work well, too (which, after all, is the real test): after three inches of rain last week, our basement is still bone dry, and that's a first! Steve G. (Service Completed: April 2019)