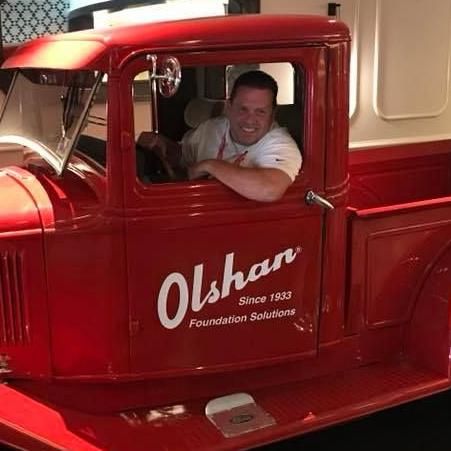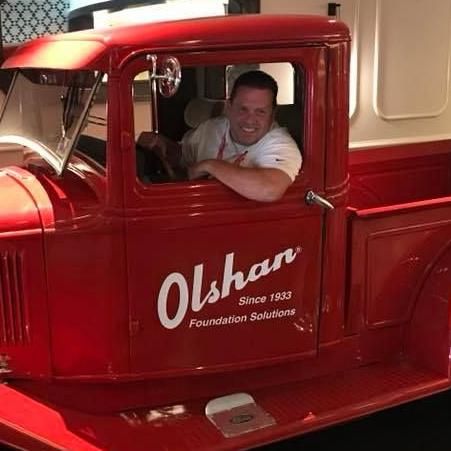 Olshan Foundation Repair - Memphis
---
Areas where repair is needed
Introduction:
Repairing Foundations Since 1933 Over the years, we have worked on virtually every kind of foundation, for families with all different types of needs and we've learned a lot about both. We know that your home is your most valuable asset. Where you raise your family. Create memories. Cherish loved ones. So, when you have a structural problem and choose us to resolve it, we approach the task of repairing your home not just as a job, but as an important responsibility. Because at Olshan, we believe that every family deserves a strong foundation. Some companies measure their experience in years. We measure ours by generations. Through great people, pride in our work and plain ol' American know–how. Since 1933, our reputation for integrity, honesty, quality craftsmanship and setting the standards in home structural repair services has always been our legacy. It has also won us the endorsement of legendary, Hall of Fame Pitcher, Nolan Ryan. At Olshan, we are focused on resolving foundation problems, not just their symptoms. This obsession has served as the catalyst for change throughout our long history. Today, Olshan offers a complete array of innovative foundation technologies and resources that enable us to provide many kinds of structural solutions. To meet our rigorous specifications, each Olshan Foundation Solutions service line has been tested in the field and represents the latest technology, developed by the finest people, using only the best available materials. Each independent system has been specifically designed to work seamlessly with the others. This gives us an unparalleled ability to address a wide spectrum of problems. Many of our systems are backed by industry-leading warranties and maintenance programs.
Reviews
Read reviews that mention:
---
Just wanted to thank Tammie Keener and Josie Smith for keeping me updated on inspection and estimate to scheduling the actual work being performed. Also the crew came out and did a fantastic job and left the place almost like nothing was ever done. I will highly recommend Olshan to anybody that needs foundation
repair
....
Had Alex and his crew corry and Andros out for
repairs
to my home in December 2018. Totally professional and top notch from beginning to end! Whole experience was pleasant. Work was explained before starting, and complete when promised. Tammie and Josie in the office were extremely helpful. Brenda skillern, Marion, ar
Words alone cannot express how pleased I am with the team at Olshan. I called for an engineer to come out and assess the damage, and Marty Bolton's straight forward explanation of the situation couldn't be more appreciated. He adequately prepared us for what to expect so there would be no surprises. We scheduled the
repair
and the crew came out and worked extremely hard to get the job done in the quoted time frame. They were all so pleasant and considerate, very respectful of our home and what we were going through. They treated our home as if it were their own and my family is very grateful. We want to thank each and every one of the crew members that contributed to
repairing
our badly damaged foundation, it was a team effort that made it happen so smoothly. Thank you Marty Bolton, Jody Arnold, Tom Wooten, Marcus Murphy, Alex Stanley, Juan Ayala, Jose Vasquez, Jose Gamino, David Lopez, Gustavo Lopez, Carlos Moreno, Leon Coleman, Rodtrell Murrell, Corry Bobo, Andros Griggs, and Patrick Rosenburg for the amazing job you all performed. We sincerely appreciate every one of you and will be sure to recommend Olshan to anyone looking for the best business to
repair
their foundation. You all are awesome!
The Memphis team installed a french drain to help with water drainage around my home in NE MS. Everyone I worked with was very polite, helpful, and knowledgeable. This is probably just the 1st step in resolving my issues and I plan to continue working with Olshan for this purpose. Many thanks to Tammy, Josie, Marty, Alex, Corey, Andros, Terell, and Ellis. The work was completed quickly and clean-up was perfect.
Our Technician, Marty, was very friendly, polite and knowledgeable. He looked at our issue from all angles and if there had been a solution to our issue, he would've found it. Turns out, it wasn't our foundation, but the grading of the soil in our atrium that was the problem. Marty recommended a couple of solutions and was extremely helpful.