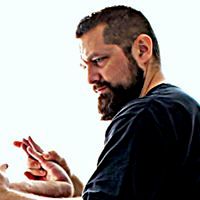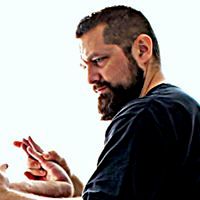 Licensed I Liq Chuan Instructor
---
Sorry this pro can't do your job, but we know other pros who can.
Introduction:
Experience! Falling Leaves Kung Fu Chief Instructor Ashe has trained directly under one of the worlds foremost Tai Chi - Kung Fu masters, Sam FS Chin for the last eight years and has become a disciple and lineage holder of Master Chin's family art of I Liq Chuan. In addition to extensive testing and personal certification by Master Chin, Ashe also has tournament level experience applying I Liq Chuan under pressure. That means you can come to class knowing your getting in depth instruction in an authentic, robust style of Chinese martial arts. Whether you're a complete beginner just getting into martial arts for the first time, or you have experience in another martial art and are looking to deepen your practice through Tai Chi and Zen, we might be just what you're looking for! The chance to share something really wonderful and something that I'm passionate about with other people.
Featured Projects
8 photos
Reviews
Exceptional 5.0
12 reviews
---
You Should Take This Class. I have had many years and a wide variety of martial arts training in the past. I believe that this class is the best martial arts class I have ever done. The system itself is by far the best and most comprehensive systems I have ever done. It incorporates both internal and external martial arts with a comprehensive philosophy that allows one to explore the martial art to great depths and gives one a chance to grow both martially and philosophically through a greater understanding of the world. Sifu Ashe is excellent at both explaining the many difficult concepts and demonstrating them in ways to allow you to fully grasp the importance of the concept. The best thing about Ashe, is that he's not afraid to show that he too is continually learning his martial art. It really makes for a cooperative learning experience that is unparalleled. This feeling of cooperative extends to the entire group and class and everyone that trains at Falling Leaves Kung Fu are friendly and in no way out to injure or out to prove how tough they are. It is truly a great environment. I hope that this review is helpful and, hopefully, we will see out training with us at some point.
Falling Leaves Kung Fu is great! I Liq Chuan has opened some new doors I never thought I would find, combining Tai Chi and Martial Arts and Zen Philosophy among many other things. Ashe is a great teacher, very knowledgeable and upbeat. This art helps me be more conscious and present and learn to use my body as nature intended. I am so grateful to have found this practice and group to help me continue to learn to balance the physical, mental, and emotional/spiritual aspects. We partner train, we meditate, we move, there are so many layers in this system! In the end, it comes down to awareness. We do not train drills over and over, we train how to feel ourselves, to be conscious.
As one friend put it to me awhile ago "pearls before swine". This is how I would describe I Liq Chuan. This internal martial art is what I feel embodies the "secrets" of martial power and strength. It is unlike any other martial art I have experienced and I have experienced a lot ranging from combatives to aikido, to jujutsu to judo. This martial art helps one to focus on what's going on inside you: proper mental state, structure, balance, relaxation and much, much more. The curriculum is simple, but has so much depth to it. It's fantastic for health and self-defense. Sifu Ashe Higgs is a talented instructor and friend who I find to be very, very skilled, patient and generous with his knowledge. He is one of the best I Liq Chuan instructors in the system and is a personal disciple of Sam Chin, another fantastic teacher. If you want to experience a martial art that goes beyond kata and accumulating techniques, that expands your mind and martial abilities – this art is one to explore.
I joined Ashe's class a couple of months ago. Never practiced a martial art before, and I'm enjoying the sessions very much: I feel more aware of what my body and mind can do, I feel motivated and stronger, plus the group is respectful and enthusiastic. It's great to exercise outside. I'm glad I joined.
Sifu Higgs is a great teacher. I have found nothing else like I Liq Chuan in my life. Understand that I Liq Chuan is a form of Kung Fu that focuses on both the internal and external areas of martial art. So you get the "spiritual" and tai chi like principles along with learning how to fight. That being said, this martial art is not taught like any other art I have ever done, and it may be seem strange, but if you stick with it you will be unstoppable, and Ashe is one of the best to teach you.