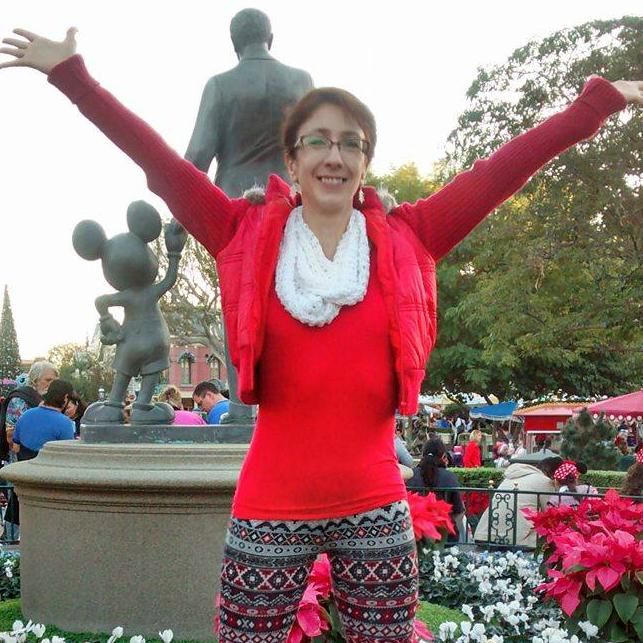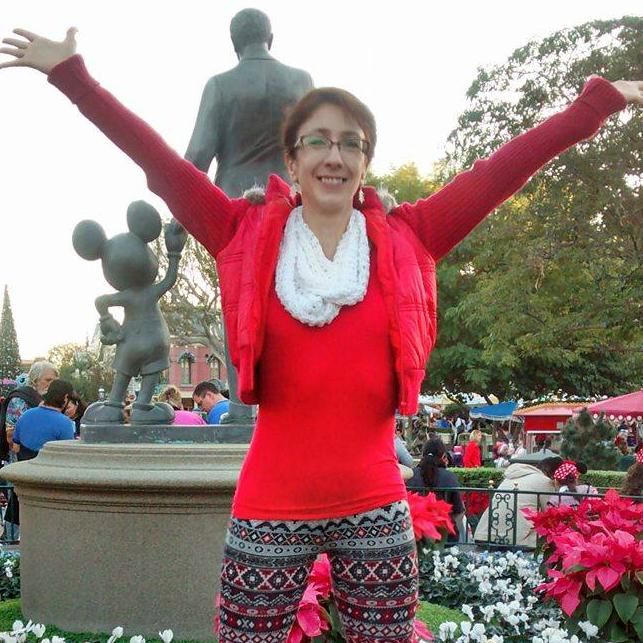 ---
It's free with no obligation to hire
Introduction:
Hello and thanks for your interest! My name is Tamara Eristavi, and I am an award-winning wellness professional with a holistic approach. If you are looking for quality, you have come to the right place. I offer effective solutions in wellness coaching, fitness training, Yoga and life coaching fields. Whether you look to change your figure or overhaul your entire lifestyle, here you can find a one-stop solution, thanks to the combination of my qualifications. I run a small one-person business providing highly individualized services for clients who are serious about their well-being. The standards I adhere to, put a limit on the number of clients I can accommodate. My business is mostly advertised by word of mouth, and I rarely submit quotes. I have reached out to you because I believe that we might be a match, and I am grateful for this opportunity to gain your interest. My clients' trust is paramount to me. I work with a limited number of clients, and every one of them holds a place in my heart. My clients know that they are like family to me. I do not spare time or effort to exceed their expectations. As opposed to many pros and gyms, to me you are not a mere source of livelihood, and this work I do is not just business: it is very personal. I hold a Master's degree in a different field, but years ago I quit my job and chose to work in the wellness field even though it pays less, because it gives my life meaning. My mission is to help people achieve a better life using various holistic modalities. The services I offer include life coaching, wellness coaching, Yoga, flexibility and fitness training. My ambition is to make the process joyful for my clients and get them to look forward to every session. The clients I work with build a better life, with a mind and a body that are strong, flexible, agile and able to take on challenges as well as enjoy fun activities life has to offer. Wholesome and mindful lifestyle is literally saving my life (I have overcome PTSD, I have a heart condition, scoliosis and gluten intolerance). I was not always healthy or happy, so I understand the struggle and that's why I am passionate about helping people improve their lives. My specializations are: Holistic fitness (predominantly body weight exercises and Yoga), Physical Therapy follow-up, Healthy lifestyle, Nutrition and life coaching. And here is how my services differ from others: . . . # 1. Expertise. Learning the secrets of creating a wholesome, happy life has been my passion for three decades. I challenge myself to become the best at what I do. A voracious reader, I continuously expand my knowledge base through extensive research in a variety of subjects, like mental/emotional wellness, psychology, longevity, nutrition, medicine, physical therapy and of course the science of movement. I strive to bring to my clients the best of knowledge accumulated and hand-picked over many years of rigorous studies: Years of experience as a Physical Therapy Aide, extensive training and experience in natural fitness, dance and holistic living sets me apart from a typical gym/bootcamp type trainer. Aside from being a certified personal trainer, I am currently working toward my Weight Loss expert certification. Long-standing experience in: group fitness, dance and Yoga. I educate myself daily and have a solid understanding of body mechanics and metabolism. My other areas of interest are endocrinology, fasciology and physical therapy. I challenge myself to bring cutting-edge scientific knowledge to my clients, which helps create variety (see below) . . . # 2. Variety I love the creative side of my work where I get to build versatile and interesting workouts that meet my client's unique physical requirements and personal preferences. My belief is that exercise has to bring joy, otherwise it inflicts damage on the person as a whole by creating unnecessary stress. Thanks to my fitness/yoga/dance background and continuous education, I have a rare opportunity to create unique training programs that include (upon request) elements of breakdance, hip hop, belly dance, ballet barre, Yoga, Pilates and signature exercises from various elite training systems. Such variety makes for fun yet challenging sessions. . . . # 3. Mindful, holistic approach As a holistic living expert, I apply a mindful approach, taking in consideration my client as a whole body/mind system. My clients and I establish a warm, trusting relationship and work together as a team to achieve the desired results without putting unnecessary strain. I am opposed to the typical quick fix approach, knowing that in the long run exercise can strengthen and heal, or weaken and destroy health, when used incorrectly. In ten years of my own practice, there was not a single training injury among my clients. On the other hand, I have worked with clients who were injured in the past under a trainer's guidance. Initially I help my client build solid basics, and as my their body grows stronger and more flexible, we *gradually* increase the challenge thus achieving lasting results in a healthy way avoiding unnecessary exhaustion. . . . #4. Natural methods Over the years, I have developed a unique method. I use mostly body-weight exercises and do not like machines, with the exception of some cardio equipment. Human body was not built to move in restrictive environments offered by machines; it develops in a most harmonious way when offered multi-dimensional challenges and full-body exercises. I also do not use heavy weights because of possible detrimental effects on joints and spine. My goal is to help you become healthier for life: not just whip you into shape at all costs while setting you up for future problems. I have an impeccable track record and my clients have never sustained any injuries at our sessions . #5. Connection In all my work I come from a place of deep respect and appreciation of every individual. My inclination is to nurture, but not necessarily treat my client with kid gloves. I find a common language with my clients easily, whether they require gentle encouragement and sweet-talk, or a "tough love" approach. Either way, I am genuinely concerned with my client's well-being, and that's why we often become friends. . #6. Stress reduction and relaxation I am a certified meditation instructor with a 30 yr experience. To those interested, I offer a relaxing/centering meditation with or without visualizations. Meditation has been yielding outstanding results and some of my clients find it helpful and empowering on mental/emotional level. . . . #7. Mobile services And last but not least, my service stands out because I usually drive to my client's preferred location. I serve the cities of Newport Beach, Irvine, Tustin and Corona del Mar. Some of my fitness clients enjoy training in my home studio or at a small private gym in Irvine. Every day I go to work with joy in my heart. I just love all my clients, because I'm lucky enough to work with great people. I love encouraging and empowering my clients to take a better care of themselves. I love seeing great improvements in a clients' lives as a result of our work together. I love hearing how my clients have become more mindful of their health, be it in nutrition, activities outside of our sessions, posture, or other aspects of their lives. That tells me that my work extends beyond our sessions, and the client is adopting a healthier lifestyle by conscious choice. I also love that more than half of my new clients have been referred by existing clients - that is the best compliment. I love sharing my passion for healthy lifestyle. I like spending hours researching various aspects of physical and mental/emotional health. My career ambition is to gain a detailed understanding of the human being as a complex body-mind-soul system and to find the most efficient and effective way to help my client reach their goals.
Photos and Videos
10 photos
Reviews
Exceptional 5.0
22 reviews
Pejman S.

Tamara is an excellent trainer. I have to say, she is not only a trainer but also a life coach. I was struggling with my weight and health in general. Tamara helped me to not only lose weight but also to gain confidence and hope for my future. Tamra is invested in her clients and their well being. She is the best trainer that anyone could have.

Young! Strong! Happy!'s reply

I appreciate your kind words, Pejman, and I am always happy to be of assistance!

Jayah F.

Personal Training

My dear client moved south and I wanted to make sure he had good coaching in his new life. I found Tamara via Thumbtack and she was responsive, interested and engaged. I felt that she did not have an ego that would get in the way of hearing feedback. That's very important with a referral. My client (who has some medical issues and needs high quality personal training, including aquatic therapy) felt an immediate connection and it seems that all is well and he will get what he needs. This was a great way to help him and I was happy to find Tamara.

Young! Strong! Happy!'s reply

Dear Jayah! An assessment coming from a professional of your caliber means a lot to me. I am very happy that all three of us made this connection and I'm looking forward to helping Harvey continue on the path that you have started him on. An open line of communication is crucial to our success as a team!

Lori S.

Personal Training

Tamara is the best! She takes her career very seriously. She has sincere interest in my well being. She is extremely knowledgeable and is very forthcoming with information. She always comes prepared and with a progressive workout plan. I am seeing results and am having fun too!

Young! Strong! Happy!'s reply

Thanks so much for your kind words, Lori! It's been a real pleasure working with you. I can't wait to see how much we can accomplish together!

Iris L.

Personal Training

I have been having workouts with Tamara. It is an extremely rewarding experience. We had the sessions in a park. So, it is with fresh air and open space, which makes the experience more unique. Tamara is a caring trainer. She listens to your problems and tries to give you advice. if she does not know the answer on the spot she would do research to help you with your problem. Her approach to better health is a gentle and natural approach which I have found it especially suitable for me. she is a very understanding person which is important for people working out with her.

Sacha M.

Personal Training

Tamara is really great. She has been incredibly sensitive to my needs, as a newly and first-time pregnant woman, even going so far as to spend time researching on her own the best exercises for me. She's always up-beat and she's very knowledgeable about all aspects of health and fitness. She's happy to tailor the workout to my requests and really cares about my progress. I would highly recommend her to anyone looking for a great workout.
FAQs
What should the customer know about your pricing (e.g., discounts, fees)?

HOLIDAY RATES: 25% OFF OF SESSIONS/PACKAGES PURCHASED BEFORE 1/1/2020 ☺ The rates for my sessions start at $40 for 30 min. New client introductory packate: $200/4 sessions. Regular rate: $80/hr for a long-term commitment and $100/hr for a stand—alone session. Rates for ongoing training in small groups: $100 for a group of two; $120 for a group of three.

What is your typical process for working with a new customer?

In our first conversation, I like to ask you some general questions about you, including your vital stats (age, approx. measurements), any physical or lifestyle limitations, as well as goals and some preferences. After that, I prepare for our first complimentary meeting using the information that I already have about you. I design a workout session that would best fit your needs and abilities. I also think of specific health topics for us to discuss, based on your interest or needs. I design our complimentary session as a "sampler" for you to experience my style of work and to get acquainted with a small fraction of the vast arsenal of exercises that I offer to my clients. The total number of individual exercises that I employ in my work is in the high hundreds (see the list of categories here). During the first session, I ask questions and make observations on your personal and physical needs and preferences, as well as areas that need to be improved. I also learn more about your goals, motivations and lifestyle specifics. Additionally, I perform a brief physical testing to determine measurable stats (heart rate, strength, endurance.) If necessary, I also describe various ways to find and sustain the motivation necessary for your personal wellness success. At the end of our introductory session, I answer any of your questions, and we discuss the training options and packages offered. At that time you will be in a position to make an informed decision on whether you would like to work with me on your wellness goals, after which we sign the client-trainer agreement. After our complimentary session, I work on creating your client profile that helps me design a general plan spanning the period of our training cycle. This plan briefly summarizes your current physical state and includes suggestions on types of exercises to be employed and nutritional advice with brief explanations of their benefits. The plan also states your objectives as well as tangible and attainable goals with specific deadlines.

What education and/or training do you have that relates to your work?

Wellness has been my passion for three decades. A voracious reader, I continuously expand my knowledge base through extensive research on a variety of subjects, including mental/emotional wellness, psychology, longevity, nutrition, medicine, physical therapy and of course fitness. I strive to bring to my clients the best of knowledge accumulated and hand-picked over many years of rigorous studies: LIFE/WELLNESS COACHING: Certified Life Coach, Member of the International Organization of Professional Life Coaches. I focus my studies in behavioral psychology, have completed study courses with some of the best life coaches and an internship under a life coach. YOGA: 300-hr Yoga Teacher Training at the Institute of Holistic Wellness in Tbilisi, Georgia. FITNESS/HEALTHY LIVING: Athletics and Fitness Association of America - Personal Trainer Certification. Extensive training and experience in fitness, dance and holistic living sets me apart from a typical trainer. Aside from being a Certified Personal trainer, I have years of experience as a Physical Therapy Aid. I am currently working toward my Weight Loss Expert certification. I have a long-standing experience in areas like group fitness, dance, Yoga and meditation. I educate myself daily and have a solid understanding of body mechanics and metabolism. My other areas of interest are endocrinology, fasciology and physical therapy. I challenge myself to bring cutting-edge scientific knowledge to my clients, which leads to: variety (see below) . . . I'm thrilled with this opportunity to share my passion for holistic wellness, fitness and belly dance with my clients, students and audiences alike.