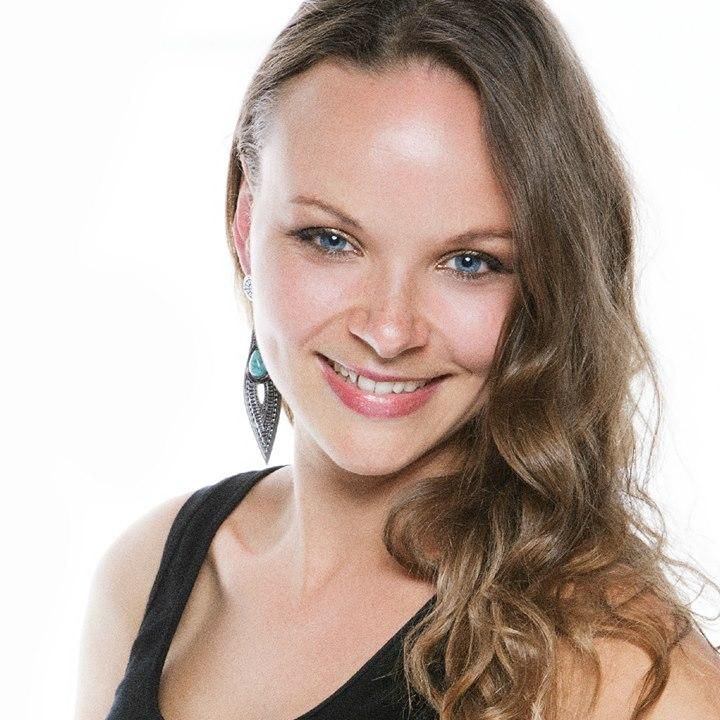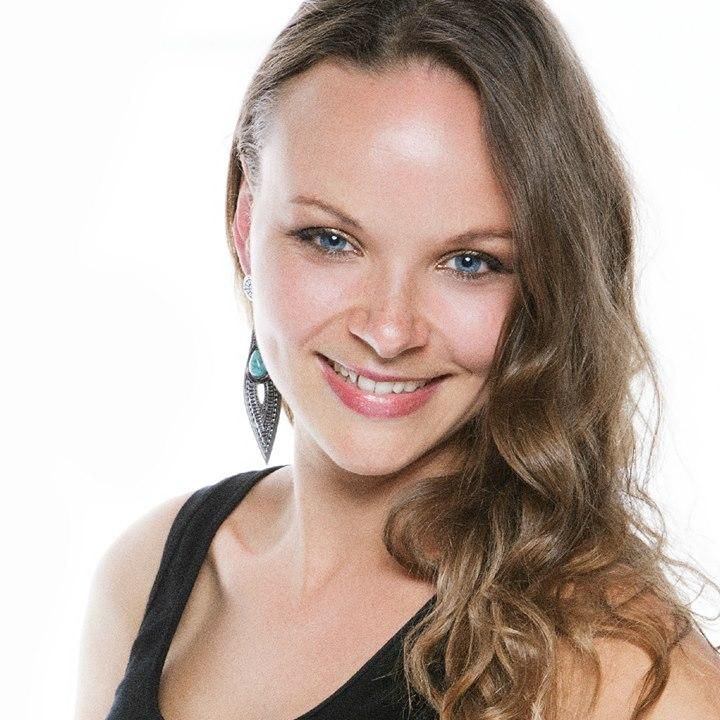 Fawn Miller Coaching for Women
---
Responds in about 4 hours
Introduction:
As a Life, Career, and Purpose Coach, I help women transition from being stuck, overwhelmed, and uncertain, to discovering their true brilliance, purpose, dream life and professional fulfillment. I provide unwavering coaching, expertise, support, and guidance as my clients forge their unique path toward making a purposeful difference while living lives that they love, and I consistently challenge individuals to live at a level that leaves them amazed by themselves time and time again. I hold an honor's degree in psychology from UC Berkeley where I studied the relationship between meaning and living a happy and fulfilled life, and through my research I discovered that having meaning in life is powerfully connected to happiness and fulfillment. I hold a Professional Coaching Certification and have completed numerous intensive workshops and training programs that contribute to my ability to help others with identifying and living their meaning." I draw from over a decade of experience and study in the arenas of psychology, human behavior, success/achievement, social entrepreneurship, philanthropy, money mindset, communication, personal development, creativity, and spirituality. I have a genuine passion for human beings and a powerful gift that allows me to truly see the best in others. If you're ready for an optimistic, energetic, and supportive copilot who understands your journey, let's talk! My mission is to change the world via helping other people change theirs. I'm a passionate, conscious, and "unreasonable" person who believes that the fate of this world will be decided by the those who connect with their passion and purpose--the trailblazers who step forward and choose to take life by the horns and make a positive impact. It is incredibly rewarding to witness my clients as they overcome challenges, get unstuck, gain clarity and ease, embrace their purpose, live life on their terms, and maximize their impact in the world.
Payment methods
Cash, Credit card, PayPal, Venmo
Top pro status
Top Pros are among the highest-rated, most popular professionals on Thumbtack.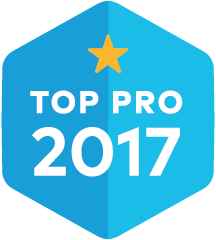 Jan - Jun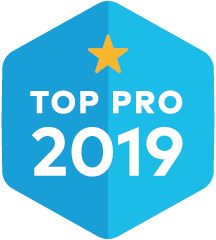 Jul - Dec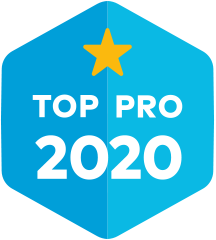 All year
Featured Projects
12 photos
Reviews
Customers rated this pro highly for value, work quality, and responsiveness.
Read reviews that mention:
---
·
Hired on Thumbtack
Hired on Thumbtack
Over the past several years, I realized that feeling stuck and frustrated with my job had started to impact my thoughts and beliefs about life. My well-being declined as I became increasingly unfulfilled and my working conditions became more and more unacceptable and unbearable. My
life
lacked passion and so did my career. Finally, I had reached my limit. I couldn't take one more day of waking up to this emptiness. There had to be more to
life
than this! I can articulate that now, but while I was living it, all I knew was that I had reached a breaking point. Something had to change. So I took a leap of faith and resigned from my job because I knew that I needed space to try to figure out what to do next. I decided to give myself one year. For the first month of that year, all I could do was just "be". I had created room to think and explore, but I didn't have a plan. I started researching options to change my career and stumbled upon career
coaching
. Now I was getting somewhere. I identified three
coaches
that I thought would be a good fit for me and scheduled an initial consultation with each of them. I was able to get an appointment with the first two fairly quickly and I decided to do a couple of sessions with both. But something still seemed to be missing. The third coach was Fawn, and the appointment took much longer to get--so long I thought about canceling with her and just deciding between the two. But my intuition was telling me, at the very least you should keep your initial consultation with her. In the meantime, I already had a few sessions with the other coaches and I was thinking my appointment with Fawn would simply be more of the same. Then I spoke to her! In the first five minutes of our call I knew in my heart there was something different about her. Then, about fifteen minutes into our call, I was moved to tears. Tears of hope! I knew she was the one. Even though I wasn't working, I knew without a doubt that investing in her program was a sound financial decision. Sometimes it frightens me to think that I considered cancelling that appointment. My life is so different today! Although I'm only several months into my journey, I have grown exponentially. I am healing emotionally from all of the toxicity in my previous work environment. I have also learned to listen to my internal voice, how to be confident in my decisions, and how to incorporate joy into my daily life. I know now that my authentic voice has always been there, but most of the time I couldn't hear it, so I always felt confused and unsure about what steps to take and what decisions to make. Fawn has taught me how to tune in and clearly hear that internal voice. Fawn's program is structured, yet tailored to the needs of each client. She brings her full self and complete focus to each session. Plus, she has such a generous spirit. She gently guides you toward finding that amazing person you always knew you could be! She is an excellent listener and knows how to help you become your best self. I have learned to trust myself again and to know that I am complete; I am whole. I no longer need to rely on others to help me make decisions about my life because I am connected to the power within me. If you resonate with any part of my story, I encourage you to, at the very least, schedule the consultation call and explore what Fawn has to offer. If your life feels aimless or you know deep inside that there has to be more than what you're currently experiencing, reach out to her. You owe yourself that much. I assure you, you won't be disappointed. Wishing you all the best on your journey! -Debra
·
Hired on Thumbtack
Hired on Thumbtack
I had no idea what I was in for when I hired Fawn 2.5 years ago. I came to her with a deep discontentment in my career and a desire to make a major shift in my path, once and for all. I knew I needed a change but I had "no good ideas" on what to do next, no sense of what would make me happy or how I would ever feel fulfilled and satisfied with my life. From the outside, I was successful and seemed to have every opportunity at my fingertips. On the inside, I was disengaged, irritated and resentful that I'd dedicated my life to society's definition of career success, that turned out to be full of politics, bad attitudes and corporate grabs that were stealing all my energy. I was worried for who I was becoming. I wanted to BE better, to LIVE better, to CONTRIBUTE in ways that filled my heart, not just my wallet. I chose Fawn out of intuition. She was the opposite of the world I was wresting with and embodied the proof that my life could be rebuilt on my own terms. On our intro call, her compassion, enthusiasm and confidence that she could support me was so refreshing, I was eager to engage just to have her energetic light infused into my days. By saying Hell Yes, I thought that I was embarking on a structured process to define my end goals, set out action items and be held accountable. In 12-16 weeks I would have a clear direction then simply move on. I was naïve, to say the least. This journey with Fawn is not about achieving a goal. It most certainly will include goal achievements, but that's not the end game. In working with Fawn, she will show you how to change the way you think, to embrace how you feel and to truly become awakened to your soul. She will encourage you to explore all facets of your life and how they are or are not serving you. She will be supportive, encouraging, and the master of holding a safe space to be vulnerable. She will connect you with your people, the type of people you didn't know are all around us. The beautiful souls that yearn for better, that are full of love and that have inspiring visions that resonate with you. Through my own journey these past couple years, I've achieved so much more than I ever had on my so-called goal list. I left my career, reclaimed ownership of my time and my thoughts, traveled extensively, served my local community, created my first entrepreneurial business, pivoted boldly into creating a second blossoming business, improved my communications, set and held my boundaries, manifested a home and workspace of my dreams, implemented healthier habits into my life, backpacked over colossal mountaintops, faced and transformed uncomfortable and undesirable aspects of my personality and created some of the sweetest and most connective friendships I've ever experienced. There isn't a single day that goes by that I'm not grateful for. When Fawn tells you she will go above and beyond your expectations as a
coach
, there are no truer words. She lives a mantra of Extreme Value and serves from every ounce of her being. Her dedication to researching the science behind her methods is reassuring. Her library of potent resources is seemingly endless. Her natural ability to challenge "what is" and create new realities against the status quo is inspiring. But more than all that, Fawn has a generosity and spirit in her soul that is simply unlike any other. Sometimes her intuitive gifts show up as a book on your doorstep that speaks to all the difficult things you need to face. Sometimes it's a community group call that takes a hard pivot, throwing agenda to the wind to support *you* through a tough time while being surrounded with the love and wisdom of the tribe. Sometimes it's a fully immersive and luxurious week in a tropical villa fit for empresses to transform worlds together. Sometimes, and often, it's a simple, heartfelt, encouraging and compassionate note from Fawn when you least expect it but need it most, letting you know that you are valued, heard and your quest matters. If you simply want to achieve a goal swiftly and move on, perhaps Fawn is not the
coach
for you. If you want to transform your way of thinking, expand your perspective of possibilities, be inspired by incredible hearts, make major shifts in your
life
trajectory and take on a
life
-long commitment to creating your world with purpose - this is the place. You belong here.
·
Hired on Thumbtack
Hired on Thumbtack
Wow where to I begin? First off Fawn has been so beneficial in my
life
that my sister and husband both work with her as well after they saw how amazing and supportive this woman was with me! I reached out to fawn during a time where I just needed some extra help. I just came out of a horrible depression where I was in a hospital program and felt no purpose or will to live. I started reading self help books and one that I really enjoyed mentioned how beneficial
life
coaches
can be! I always figure if your not good at something then hire someone who is! From day one Fawn has been the kindest, most supportive human being! I have never met someone SO ORGANIZED and has so many tools! She has helped me from mental health issues to business to traveling! Literally this woman can help with ANYTHING! The amount of knowledge and people she knows is incredible! She has made me believe in myself and help me see the world in a different way! There aren't a lot of people out there like Fawn and you will see that from the very first call you do with her! She truly wants to help and takes a lot of time and pride in her work! I feel like I am just at the beginning and I'm so excited to continue this journey of self discovery! The biggest insight with working with fawn is how a lot of my failures in my online business all came from my own self limiting Beliefs and getting over those has made me flourish and begin to be successful! I even took the leap to going part time at my "comfortable and cushy" job that I hated! I know I wouldn't have been able to do that without her! Next stop I will be fully an entrepreneur and be done with the job I hate! Thank you for helping me face my fears! You have been an angel in my
life
!
·
Hired on Thumbtack
Hired on Thumbtack
I don't know what else to say other than you won't regret having Fawn on your team. Fawn is an amazing
life
/purpose/career
coach
who I hired about a year ago - working with her changed changed my
life
substantially and for the better. I was stuck, burnt out from my corporate career of 15 years and searching for a career path that I was more passionate about and that I found meaningful. Now, with a new mindset (that's helpful for both my personal and professional lives) as well as the confidence that I can switch career paths no matter how long you've been in one industry (and be an entrepreneur - who knew?!?), I'm creating my dream
life
and a
life
that I get to live on my own terms. Going into this I didn't really know what a
life
coach
was/could help me with (and wasn't quite sure it would actually work), but it's something that now I'd highly recommend for anyone who is feeling like they need a change - personally or professionally - and wants to a live life that is purposeful and on their own terms (Fawn is your woman for that!). Fawn has helped me get really clear on my core values and character strengths, which in turn has led me to my new career path, but also is my North Star for what I want in my life and how I want to live my life - it's helped me set so many boundaries as well as provide me a clear and actionable path forward. On top of that, Fawn is such an amazing and positive person who is so insightful, generous and truly cares about helping her clients. She's one of the best and has really put in a lot of thought and hard work to ensure she's always providing value to her clients. Fawn has helped me so much (personally and professionally) and I can't thank her enough.
I have been working with Fawn for ~6 months and could not recommend her more. In just a short period of time, she has helped me to radically change not only my perspective on life, but also how I view myself, my relationships, and my future. I initially began considering working with a
Life
Coach
after spending 10 years on an aggressive corporate treadmill and finding myself feeling unfulfilled and unenergized. I knew I wanted to make some changes towards a more purpose-driven, joyful life, but didn't know where to begin. It only took one conversation with Fawn to know that a) she could help me make that change, and b) it was worth the time and investment to do so. Over the past few months, Fawn has led me through a very customized approach that has not only given me new, practical life tools, but also – through conversations, reading, exercises, workbooks – has helped me to make big discoveries about myself and how I want to lead my
life
. The amount of "AHA" moments I have experienced have been astounding – Fawn strikes the perfect balance between asking the right questions, creating the space for thought / self-discovery, and fostering a supportive environment to tackle some of the harder challenges I was facing. Thanks to Fawn, I have gained clarity on some big decisions (career, relationships, where and how I want to live), and I have felt happier, more grateful, and more present than I have in a long time (if not ever). I am so grateful for the transformations that have already taken place, and I am excited to continue the work. I HIGHLY recommend Fawn – she is a
life
changing
coach
.
Credentials
Background Check
Fawn Miller
FAQs
What should the customer know about your pricing (e.g., discounts, fees)?

I have several coaching package options, details are discussed during a free Strategy Session. At the end of the session we'll decide together if we're a great fit, and if so I can give you information about the package that I believe best fits your needs as well as what your incredible customized journey will include. I look forward to connecting with you!

What is your typical process for working with a new customer?

The coaching process begins with a FREE Strategy Session, which is a powerful initial conversation that allows for the potential client and I to get to know one another. During the Strategy Session, I have the opportunity to give them a quick overview of who I am, to explore in detail what their challenges are, what they're looking to accomplish, and to provide them with some recommendations that they can start using right away. At the end of the session we'll decide together if it makes sense to move forward, and if so I can give them information about my packages and options that fit their needs.

What education and/or training do you have that relates to your work?

I hold an honors degree in Psychology from UC Berkeley where I studied the relationship between meaning and living a happy, fulfilled life, and through my research I discovered that having meaning in life is more powerfully positive than Prozac and more blissful than ecstasy. I hold a Professional Coaching certification, and have completed numerous intensive workshops and training programs so that I can help others identify and live their meaning." I draw from over a decade of experience and study in the arenas of psychology, human behavior, success/achievement, social entrepreneurship, philanthropy, money mindset, communication, personal development, creativity, and spirituality. I have a genuine passion for human beings and a powerful gift that allows me to truly see the best in others. If you're ready for an optimistic, energetic, supportive co-pilot that understands your journey, I'm your Coach.