---
Sorry this pro can't do your job, but we know other pros who can.
Introduction:
MISSION To teach you how to build self empowerment, rediscover your purpose and crush your goals! PASSION STATEMENT You know you're in alignment with your purpose when you enjoy the pursuit regardless of the outcome, because the fact that you get to do it at all brings you joy. This experience, also known as a flow state, is what I wish for everyone to have. STRATEGY My job is to help you take full responsibility for the limiting beliefs that are preventing you from making the changes necessary for you to live a life that aligns with your core values and fulfills your purpose. I use a combination of several different techniques and strategies, including Neuro-Linguistic Programming (NLP) and Cognitive Behavioral Therapy (CBT), to show you how to tap into peak performance mode within seconds. Learning how to manage your emotional states is the key to taking effective actions that will give you the results you desire in all areas of your life. Upon completion of my program, you will gain clarity on your purpose and learn practical strategies to experience joy and fulfillment beyond anything you imagined possible for yourself. I-CAN-DO Upon scheduling our first session, you will receive an intake form, titled I-CAN-DO. I-CAN-DO is an acronym, which stands for Investigate, your Current situation in all areas of your life, defining Aims in each of those areas, the Number of ways to achieve those aims, the Date you'd like to achieve those aims by, and the Outcome indicator of achieving those goals. You will be completing the investigation, current situation and aims portion on your own. Our first session will consist of reviewing each of your goals in all areas of your life, discussing the number of ways to achieve your goals, devising a plan for implementing necessary actions, specifying the date in which you will achieve your goals and identifying the outcome indicator, which will tell us whether you've reached your goal. How we continue to work together can be in one of the following ways: PROGRAM OPTIONS ***SPECIAL OFFER*** 90 DAY PROGRAM is $2000 (paid in 2 increments of $1000) Save $400 by signing up for my 90 Day program which includes 12 1:1 sessions along with my virtual course. VIRTUAL COURSE is only $795 SAVE over $1200 by signing up for my 8 week virtual course. Visit my website to learn more about this offer. 1:1 SESSIONS ARE $200 Each session is conducted via Zoom. After each session you will receive any additional videos, PDF worksheets and HW assignments designed for you to put the strategies we discuss into practice. Here are the course modules that are available for you to choose from for each session: Falling in Love with Yourself: learn how to build self-love, take full responsibility for the change you want to see and embrace your authenticity. Finding Your Zen- learn how to master your emotional and mental states so you can act from the best version of yourself Defining Who You Are- learn how to rediscover who you are at the core, so you can honor your core values and fulfill your purpose Dealing With Cognitive Distortions: Learn how to identify your cognitive distortions and how most of what we respond to is our perception of reality rather than reality itself. In this course, you learn strategies that allow you to interpret events and situations in a way that serves you. Eliminating Limiting Beliefs: Identify the limiting beliefs that are stopping you from taking effective actions and how to replace them with more empowering beliefs. Fear is a Liar: Identify the fears that are stopping you from creating the life you want to have, so you can push through them and start getting results today! Implementing Effective Goal Setting Strategies- learn the importance of using effective strategies that will bring you lasting success! SPECIALTY TOPICS FOR COACHING SESSIONS Self-confidence Defining Your Purpose Dating Eating a Balanced Diet Getting into Shape Parenting Healthy Relationship Habits Procrastination Harnessing Your Feminine Energy Time Management Stress Management WEALTH BUILDING SPECIALIST I also offer a wealth building specialist to all my clients for a more in depth financial analysis at $200 per one hour session RESUME SPECIALIST Have your resume looked over, critiqued and edited up to two times to include key words that will help your resume stand out in the shuffle of applications for just $200. INTERVIEW PREP SPECIALIST If you're in need of coaching for an upcoming interview, I have a specialist who can help you for $200 per hour NUTRITION Having a healthy balanced diet is the key to success in all the areas of our life. This tends to be an area that is over looked, but if it is ignored, it can have detrimental effects on our performance at work, how we interact with others and our overall mood. Therefore, I believe it is helpful to go over a nutrition plan with my clients as needed to ensure their diet is supporting their success and wellbeing. During a nutrition consultation, I will help the client come up with a realistic plan that fits the client's lifestyle. The idea here is to create lasting change, not try a fad that will last one week. We will continue to modify the nutrition plan as needed to guarantee the client gets the results they are seeking to accomplish. FITNESS Similar to nutrition, I believe that having a good plan in place for fitness has a positive effect in all areas of our life. Based on the client's fitness goals, we will devise a workout plan that fits their needs. Virtual workouts are $60/session and in person is $80/session. MY STORY In the midst of the demise of my marriage, a new me was birthed. It wasn't until my marriage ended, that I realized how much I lacked self love and made decisions based on the limiting belief "I must put others needs before mine." I was used to doing what I thought was best for everyone else at the expense of my own needs. Through the process of shedding the many layers I had piled on with the various roles I played as a wife, mother, and teacher, I was able to rediscover myself and who I really am at the core. I made a decision to finally live out my wildest dreams and pursue the unknown; an acting career that I had always convinced myself wasn't possible. I took a big leap of faith and moved to LA with my daughter. Within the first month of moving, my ex stopped paying child support, and within one year, I was living off credit cards and had to move in with my mom, sharing a bedroom with my daughter. The first couple of years in LA, I struggled in every area of my life especially wealth, relationships, and career. My life seemed to be turned upside down. Once I realized I could take the circumstances I experienced and use it as my power, to live out my life's purpose, I wanted to share this important knowledge with the world. Living my purpose is what allowed me to go from struggling financially to being financially free, going from unhealthy relationships to a loving supporting one, and being a starving artist to a consistent working actor. When you start to fill yourself up with all the love and validation you were seeking from things and people outside yourself, a very powerful shift occurs. Seeing the results of this transformation in my life is what inspired me to create a program to help women get out of their own way, and start enjoying their life! We all have unique powers within us that we've developed from the obstacles we've overcome. I want to show you how to use your power to live your purpose. We all have a story, and I'd like to condense what took me years to figure out and help you master it in 3 months so you can start living a life that is meaningful to you. After struggling in several areas of my life, I became debt free and began my path to financial freedom by having my money work for me. I attracted a healthy loving relationship now going on 4 years that aligns with my core values. I began consistently booking roles on network TV shows, as well as national commercials. Finally, I was able to create a healthy balance between work and my personal life, so that I could have quality time with my loved ones, but most importantly with myself. THIS PROGRAM IS FOR YOU If you're currently in a toxic relationship and doubt your ability to do better, if you're a single mom struggling to pick up the pieces in different areas of your life, if you're stuck in a rut in your career, if you lack work/life balance and leisure time for yourself, and if you're prone to procrastination and putting off actions you've been wanting to take to see the results you want in your life, this program is definitely for you! Make a decision to put off your procrastination! Let's schedule a consultation today to get you on track with your goals and living the life you want! Please only contact me if you're 100% committed to making a change. CERTIFICATIONS NLP Practitioner CBT Practitioner CPD Accredited Life Purpose Coach Certification Yale University Science of Well Being Certification
Payment methods
Apple Pay, Square cash app, Venmo, Zelle
Currently a top pro
Top Pros are among the highest-rated, most popular professionals on Thumbtack.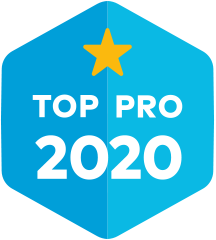 Jul - Dec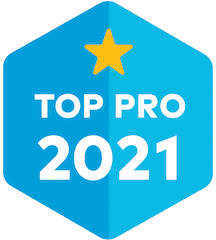 Current Top Pro
Featured Projects
6 photos
Reviews
Customers rated this pro highly for professionalism, work quality, and responsiveness.
Exceptional 5.0
30 reviews
Read reviews that mention:
---
Life Coaching
I worked with Shannon Reynosa during a pivotal point in my
life
. I was going through a lot of uncertainty with my career, relationships, and
life
goals. I really struggled with so many unimportant things that were blocking me from being able to see my goals clearly and to love the person that I am. Working with Shannon helped me to clearly define my values and to identify what is important to me. Finding my values and identifying what components made me who I am, allowed me to fall in love with myself. Areas in my life that I had believed were weak or faulty areas, were actually my strengths and my blueprint for how I move in the world. Not only did I learn more about myself through guided exercises, but I was also able to pinpoint my CORE beliefs. Some of which were accurate and others that were completely inaccurate stories that I had been telling myself. Shannon immediately became my accountability partner as I worked through her course and homework assignments in order to fully see all that I am worth. She always picked up from where we left off and had an endless amount of exercises and calming routines to help set my mind in a forward moving pace. I am thankful for all of my sessions with Shannon and grateful that she made herself available to me outside of our meeting times. I am thankful for her dedication to mental health and personal development. You will not be disappointed and will enjoy the positive energy that she brings into your
life
. If you are reading this and thinking about getting a
life
coach
please remember that every choice that you make to better your
life
, brings you a step closure to the person that you were born to be. Get rid of that baggage and mental blockage so that you can live. Take the leap because YOU ARE WORTH IT!
Life Coaching
Coach
Shannon gave me the tools to help me rediscover my purpose, which has changed my
life
. I'm a
life
coach
inspired by this amazing
life
coach
to impact the lives of others. I am forever grateful!
Life Coaching
My experience working with Shannon was incredible! I was feeling a bit stagnant in my work-
life
and wanted to find a way to improve myself in order to help me grow in my career so I decided I needed to find a strong career
coach
and invest in myself. From the start Shannon was very personable and you knew right away that she knew what she was talking about! I made the decision to work with her after the initial meeting. While working with her she made it easy to share whatever was on my mind or what I thought were opportunities and we would talk through them so I could overcome that particular challenge of the week. The presentations are clear and the assignments really open your mind to the things that really matter. I can honestly say that my confidence has grown professionally and PERSONALLY because Shannon was able to help me see what really mattered in
life
: my values, my goals, my expectations of new roles and organizations, my needs etc. Once I was able to pinpoint all those things we created steps on how to get what I needed!! I couldn't possibly thank Shannon enough! I recommend to anyone wanting positive and effective change in their career and
life
!!
Life Coaching
I was blown away by my time with Shannon. I was skeptical about career
coaching
at first but she was worth every penny. She helped me clarify my goals and develop a plan to go after them. I'm walking away with clarity, resources and an overall improvement in many
life
skills. I would highly, highly recommend working with her!
Life Coaching
I thought I'd be nervous to start
life
coaching
but Shannon made me feel so comfortable! I know I still have to put in hard work but having someone to help me with a game plan and change my mindset is so helpful. I am so glad I started this journey with Shannon and look forward to what the future holds!
Credentials
Background Check
Shannon Reynosa
FAQs
What should the customer know about your pricing (e.g., discounts, fees)?

You save $400 by signing up for my 90 Day program (Includes 12 1:1 sessions) or $1200 by signing up for my 8 week virtual course. More information provided above.

What is your typical process for working with a new customer?

I like to use the I-CAN-DO model which stands for investigate, current situation, aims, number of ways to achieve those goals, the date in which you'd like to accomplish those goals and the outcome that will indicate you have accomplished your goal. I'll start by giving you a series of questions to answer to help you investigate your current situation and aims in all areas of your life before our first session together. When we're trying to work on one area of our life, most often targeting other areas will actually support that goal. For instance, if you have a career goal, also working on a health goal will help you with your performance in your career. I also like to help you identify your life goal, or what you feel your life's purpose is. This creates flexibility for how you fulfill your purpose. The first week we will start with the most pressing goal you have, come up with actions for your week, and depending on how well you're doing with that first goal, we will start to add on one of the other goals. We'll continue to modify your actions and goals as we check in weekly and I'll give you HW exercises as I see fit for any triggers or limiting beliefs that come up during our session.

What education and/or training do you have that relates to your work?

I am trained in Neuro-Linguistics programming, Cognitive Behavioral Therapy, Life Purpose Coaching and the Science of Well Being. The training I've received allows me to provide my clients with various strategies and techniques they can implement beyond our work together when facing obstacles, so they can create the change they are seeking. In addition, my experience transitioning out of a marriage and career that was no longer serving me, has allowed me to coach clients who are currently in the same situation. I've had the pleasure of helping them take the leap necessary to get the results they desire.