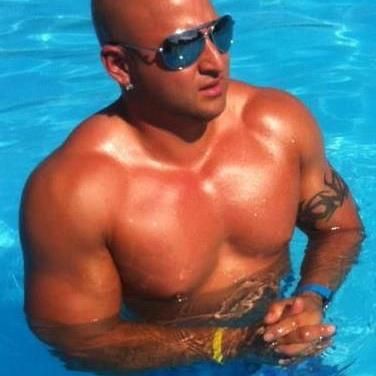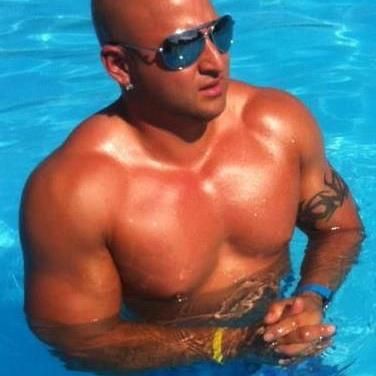 For Them Gainz Fitness LLC
---
It's free with no obligation to hire
Introduction:
YES WE ARE OPEN AND WE ARE TRAINING CLIENTS!!! Come check out the new facility located in downtown Denver! MESSAGE US FOR YOUR FREE CONSULTATION!!! For Them Gainz Fitness has been voted The Denver A List's Best Personal Trainers In Denver for 3 years running, and a Top Pro on Thumbtack for multiple years as well. We specialize in major body transformations in short periods of time. We understand here at For Them Gainz Fitness that a new body isn't just a few workouts and a new diet. We specialize in transformation of the mind, body, and soul. Berto is not only a certified personal trainer, but a certified Christian Life Coach as well. Berto has been blessed to help so many people achieve transformations. The success of the business is attributed not only the high intensity workouts and all natural nutrition program that comes to each and every one of our clients, but it is attributed to the fact that we strengthen your mind, your body, and your soul, biblically. Our affordability is the cherry on top. We would like to add that although we do specialize in building muscle, and burning fat, in very short periods of time, we tend to stay away from working with competitive bodybuilders. That's just not our speciality. If you're part of the other 99% of society that just want to feel good and live a better, healthier life, come see why so many beautiful members of the Denver community have transformed their lives with For Them Gainz Fitness! If you're looking for a professional, results based, personal training company, come see us for your free consultation! Hurry because spots fill up fast! You won't be disappointed! God bless!
Photos and Videos
22 photos and 1 video
Specialties
Fitness goals
Lose weight, 

Get toned, 

Build muscle, 

Gain flexibility, 

Boost stamina
Event to prep for
Athletic event or competition, 

Vacation, 

Wedding
Medical concerns
Back problems, 

Joint pain, 

Asthma, 

Other injuries or medical conditions
Reviews
Customers rated this pro highly for

punctuality

,

value

, and

professionalism

.
Yash R.

Personal Training

BERTO has been my trainer since September 2017 & he is amazing. Workouts are always challenging but fun at the same time. He is tough and makes sure you are working hard. I thoroughly enjoy my sessions each week & berto was so easy to get along . He is very helpful, encouraging & motivating. His professionalism and enthusiastic commitment to his work and ultimately his clients, provides the perfect scenario for success and sets foundations for a new healthier lifestyle. I definitely recommend Berto to anyone looking for great quality personal training.

For Them Gainz Fitness LLC's reply

Thank you brother. It's been fun seeing the muscle add on to your frame every single month.

Patrick G.

Personal Training

Working with For them Gainz Fitness has been an amazing experience. Since starting with Berto my fitness, nutrition and physical abilities have dramatically improved. I started personal training to try an improve my explosive abilities and train for basketball and tennis and in less than 2 months I already notice visible improvements. Berto's unique and challenging training routines push me in a way that has really started to transform my body. I highly recommend training with For Them Gainz Fitness to anybody who is tired of the same old gym routine and is ready to be pushed and improve their athletic lifestyle!

For Them Gainz Fitness LLC's reply

Killing it Patrick! Such a savage! Your work ethic impressed me every single day brother!

Maria S.

Personal Training

Noreen and Berto are an awesome team!! It's a little intimidating working with a personal trainer and not knowing what you're getting yourself in to, but I swear you won't be disappointed with these guys! Very professional and they lay their plan out for you and give you the facts straight, i look forward to going on my weightloss journey with them!

Shang S.

Personal Training

When I met Berto at the consultation meeting he seemed very motivating and compassionate. He claimed that he would be there to support me 100% through my personal training journey. I signed the papers and was excited to start working out. I worked out with him 3 times and every session there were periods of time he was on his phone. The first two times we met up, he was late. And I think every minute counts when I'm paying for only 30 minute sessions. He didn't even tell me how to use certain machinery, even though I told him I was a novice. He wouldn't even change the weight on machines from the previous user which would lead to me straining and asking him to lower it because it was too painful. After my third workout with him, my arms were so sore and swollen. I only had about 40% mobility of my arms. I decided to go to the emergency room and I was diagnosed with rhabdomyolysis. This is a condition that occurs when you damage your muscles so much from over exertion, toxins from your muscles leak into your bloodstream and it can cause kidney failure. I spent 5 days in the hospital! I hired this man so I wouldn't hurt myself while working out and that is exactly what happened to me anyway. Now, I've paid him hundreds of dollars and I owe the hospital thousands. He did offer to keep working out with me and go easier after my hospitalization but I'm not comfortable with doing that after having to spend 5 days in the hospital the last time I trusted him with my workout. He didn't show any remorse even though he claims to be a man of God, but I'll keep him in my prayers.

For Them Gainz Fitness LLC's reply

First of all, I would like it to be known that For Them Gainz Fitness, LLC is a business run strictly by myself, most times I have upwards of 30-40 clients at any given times and I train each and every one of them 1 on 1. All leads that come into the business are handled by me, personally. So yes, there are times when I will receive a notification of a lead, from either thumbtack or from the various other avenues of online marketing we do, that need to be depth with and responded to in a timely manner. Thumbtack for example ranks your business higher in the search results the faster you respond to leads. So yes, there are times when I must answer certain things in order to ensure my business is running at the level that I strive for it to run. I can assure you that it does not take away from your training session. You WILL work hard, and if you can persevere, you WILL see results, while saving yourself money, and saving yourself time. In terms of the rhabdomyolysis situation, out of the 15 years that I have been personal training, working with thousands of people, lifting heavy to build muscle and lose fat in the quickest amount of time humanly possible with each and every one of my clients except for a small percentage, I have never once seen or heard of this condition. Upon further research, the condition is far more common in skinnier individuals with little to no muscle, which was the case with this particular client. It also says it can be prevented with a high consumption of water, avoiding things such as ibuprofen for pain relief, and drinking alcohol which dehydrates you can also make you more likely to develop this issue. I want it to be perfectly clear that if you do begin a training program at For Them Gainz Fitness, you will work hard, you will push yourself beyond the limits you thought you could humanly push yourself, you will strengthen yourself not only physically, but mentally, and if you're open to it, you will strengthen yourself spiritually as well, you will have more energy, and you will transform your life. If and only if, you have the ability to persevere, and follow the nutritional guidelines that are set for you before we begin the program. All I need from each client is to believe in what you can become, and then trust in the process. I wish nothing but the best for Shang and his future endeavors. God bless.

Emily Z.

Personal Training

I walked into this gym feeling very welcomed and supported in my fitness journey....that all changed when the discussion of the pricing came up. I was not set on this personal trainer because I was looking at other places so I wasn't planning on paying for any solid classes when I went in. As soon as I saw the prices I knew I had to go home and do the math on whether or not this is the most beneficial and affordable place for me. Berto, the owner of the gym looked at me as if I was stupid when I said that I wanted to go home and not make a solid decision that day. He offers and free 10 min workout session before discussing pricing and to me it made it seem like I wasted his time when in reality don't offer a free session if you don't want clients to potentially not sign up. And as far as their Christianity, it didn't feel like they were so Christian towards me after I didn't want to sign up. I'm taking my money and time elsewhere, they offer 3 classes per week for only 30 min and $420 a month...which I think is ridiculous and a rip off. Yes it's a personal trainer but I've seen other places that are cheaper and still focus on working on the parts of your body that you want to improve for a much cheaper price. Don't waste your time going here or even considering doing the free session because most likely Berto will make you feel unwelcome if you don't sign up for a membership at the end of the free SHORT session.

For Them Gainz Fitness LLC's reply

I will be the first to admit that I put a lot of heart, passion, effort, emotion, and soul into my career and that transfers into every single one of my consultations. There is no pressure to sign up and you are more than welcome to come in for a free consultation and go somewhere else, but obviously it's a little disappointing for me as a business owner as I know I can fully transform every single client who sits in front of me through the help of our Lord and Savior Jesus Christ. I am a work in progress as we all are and I pray that God can continue to strengthen me in all the fruits of the Holy Spirit, and may I continue to walk with love, peace, joy, kindness, goodness, gentleness, faithfulness, and of course, patience. God bless.
FAQs
What should the customer know about your pricing (e.g., discounts, fees)?

Our pricing structure varies depending on how frequently you would be training each week. We offer 1, 2, 3x per week programs. The more you train the less you pay per session. We specialize in affordability, professionalism, and results in short periods of time.

What is your typical process for working with a new customer?

We will set you up with your initial consultation, we will sit down with you and get to know your goals in full detail, we will put you through a short 10 min session this way you can get a feel for our training style and what we do. The consultation is always free.

What education and/or training do you have that relates to your work?

Berto has been personal training all throughout the corporate system since 2008, Noreen left her corporate job and has been training under Berto full time since 2015. Berto and Noreen are also both certified Christian Life Coaches.