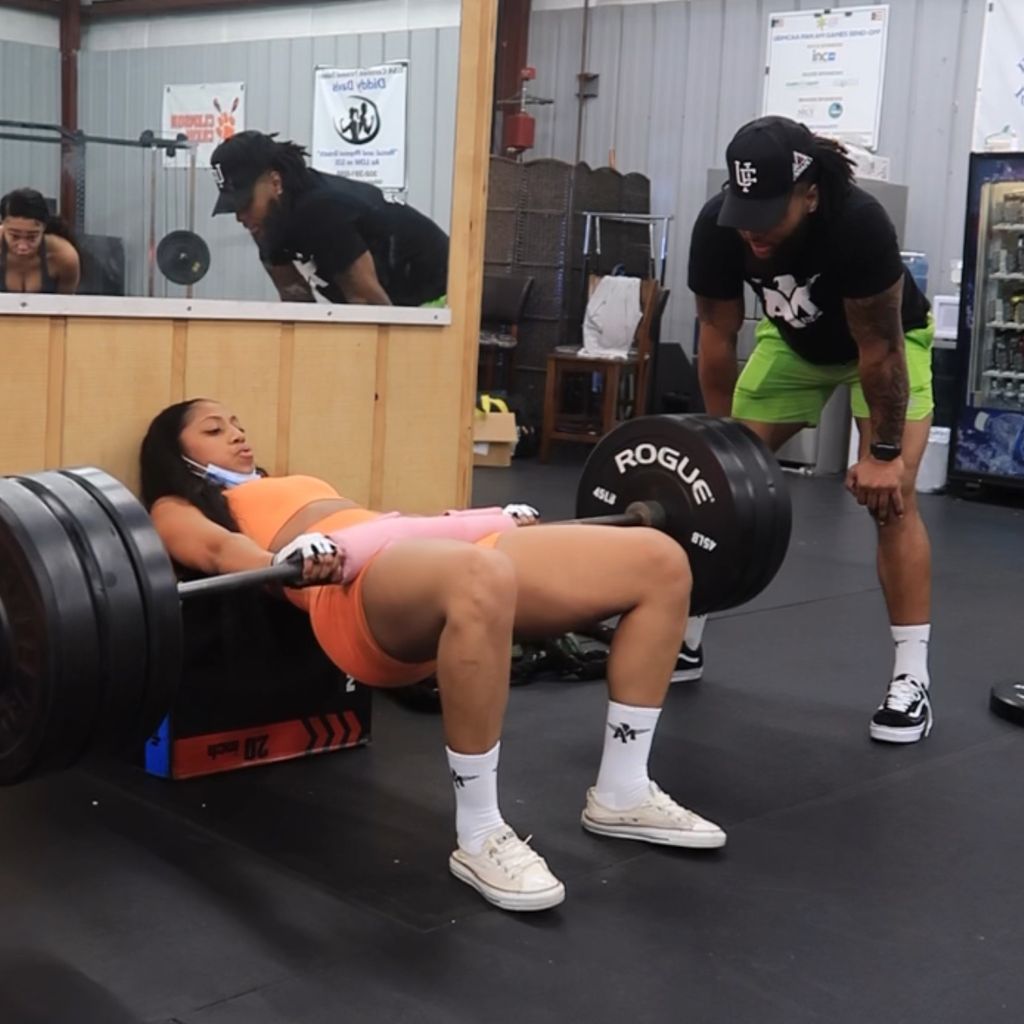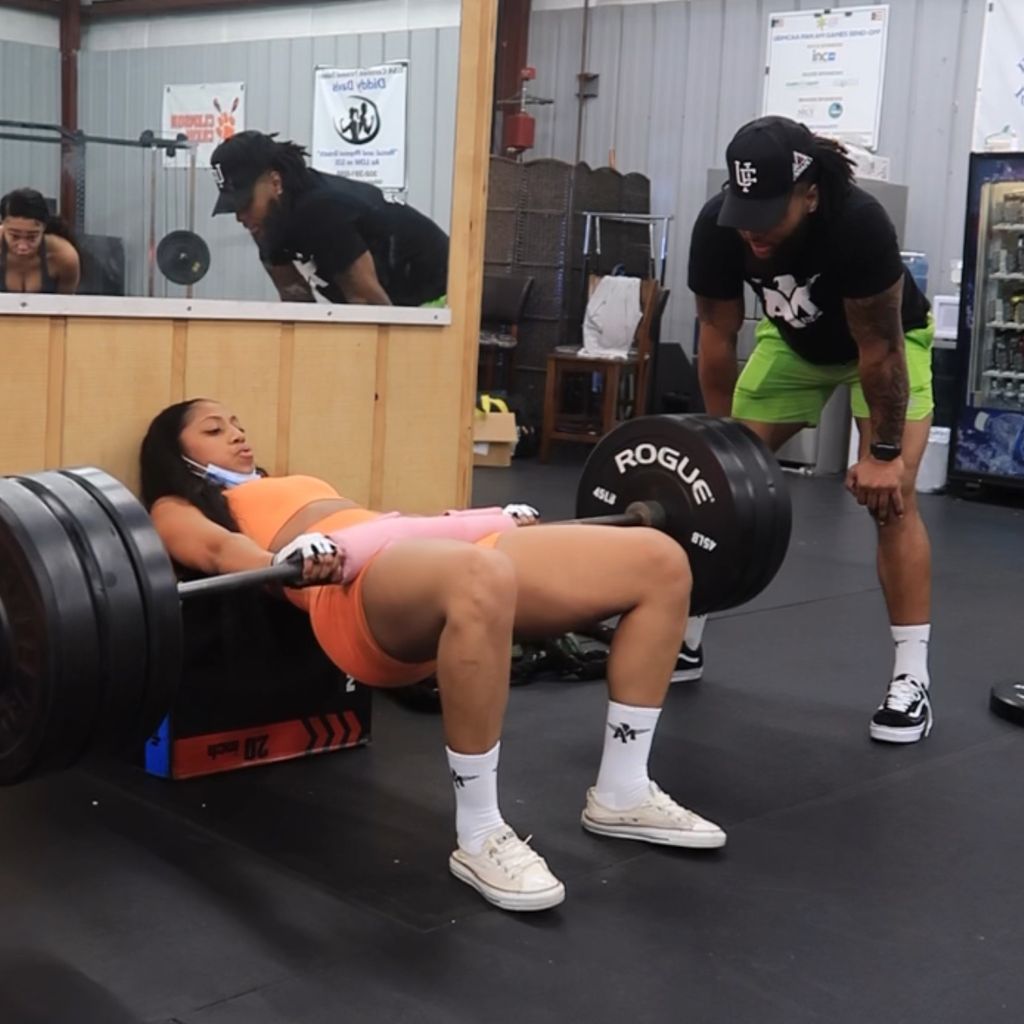 Above Seven Fitness & Performance
---
Sorry this pro can't do your job, but we know other pros who can.
Introduction:
I've been in business of changing lives for 6 years now. My main priorities outside of the goals you place upon yourself is to teach you how to correctly and optimally train on your own. I understand I may not train you for the remainder of your life, however I want the time that we have together to benefit you for many years passed our training experience. I want you to see yourself in a brighter light, to value yourself in a way you never have before, to truly celebrate you for the simple fact of being you. In my career I have had zero injuries, I have trained multiple college sports teams including a CIAA conference championship woman's basketball team, 2022s Ms Delaware runner up, and many notable lives in my area. I won't promise you any shortcuts, or any tricks, but I guarantee you that if you put in the work, and trust our process together that you will be where you want to be if not passed that.
Featured Projects
25 photos
Reviews
Customers rated this pro highly for work quality, professionalism, and value.
Exceptional 5.0
10 reviews
Read reviews that mention:
---
If I could give a sixth star I would. Even a seventh if it was possible. Andre changed my life. That's the short version of my experience, but for sake of review, I'll give the long version as
well
. Hiring Dre to help me prepare for a fitness portion of a competition was the best decision I could've ever made. On all fronts I got ten times more value than what I paid for and it was worth every single penny. From the day I met with Dre, I knew I was supported. There's something genuinely special about someone who believes in you more than you do, that prioritizes your goals as if they were your own and is constantly in a state of going the extra mile. You'll be pushed past any limit you have, you'll be given the tools you need to succeed with the knowledge he gives you and you'll remember your experiences with him for a lifetime because of the heart that he puts into his mission to change one million lives. I'm one of those million. From mentally, to physically, I am better because of Dre. I can't say enough positive things about Andre, but I can assure you that hiring him as your trainer will be one of best decisions you could ever make.
I only trained with Andre for a short time; however, I enjoyed ever but of it! Whenever I was with him, I always said that there gotta be better ways to torture myself! But when you have goals, it's worth it! My focus was building strength - I've had arthritis since I was 21 and I started lifting weights at the age of 31. After plateauing at a different gym and having a stress fracture from HIIT exercises there, I went to Dre for a more personalized training program. At our first meeting he asked me what my goal was and I told him that I didn't care to do hip thrusts and I wasn't scared to end up with a muscular back. I just wanted to strengthen my joints and ligaments SAFELY! I never left a training session disappointed and wish grad school life didn't get in the way to continue training with him. I continued to follow Dre train other clients on IG and both watched and listened carefully to his constructive criticism of form! ALL clients deserve equal spotlight and Dre is a trainer that portrays this very professionally. There is no favoritism of clients as some other gyms/trainers present. Social media is really to show the client their progress over time because we don't give ourselves enough credit. As soon as form was off or there was any potential for injury, recording automatically stopped (unless the phone is set down). I didn't experience this at a previous gym I was attending. Dre not only was my trainer, he was also like a friend, or even a counselor! He always provided full attention to me venting about school or life. You don't find that connection often with trainers. Additionally, nutritional counseling was always individualized, as it should be. "Trainers" need to STOP telling their clients to eat less carbs or follow a low calorie diet. Everyone has different goals and nutritional needs! Dre shares his nutritional intake with the 'gram when he is able, including "cheat" days. There is no sugar coating! I follow a gluten-free diet and he researched what protein powder I should be using for my goals! My main struggles while I was training with Dre were not eating enough and not sleeping enough. I was working full-time, doing clinical rotations, studying the didactics, and trying to strength train since I was restricted from cardio by Ortho. Now, I'm going to step back as a client and speak as a medical provider. I follow majority of the trainers/gyms in Delaware for knowledge purposes and for fun. Being a small state, there's not much that one can miss (especially since gym members end up connecting on social media and follow each others fitness journeys). I know a lot about fitness, nutrition, etc because of my medical training, experience, and patients I treat. I will never be able to emphasize enough that people need to stop going to exercise classes or personal training based on cost! A quality trainer will always be pricey but we also can keep in the back of our head that a newer trainer may not be pricey because they are trying to establish themselves. The number of patients I see in practice who say they "used to lift" and now don't because of xyz is outrageous! The xyz is back pain, neck pain, disc injuries, and/or stress fractures. You should not walk out of a training session with back pain after deadlifts. Clearly you did them wrong and your trainer/
coach
did not correct you! People tend to go with cheaper gym costs but have to pay the price of injuries later. As a practitioner I'll say it's not worth it! Invest in quality
health
care, not cheap! Tampa is soo lucky to have Andre! Anytime I ever visit Tampa, I will surely snag whatever session I get with Dre (knowing I won't be able to walk straight for the next week)! Dre is literally the one-stop shop for all your fitness needs!
Training with Dre was truly a life changing experience for me. The very first time we spoke, he asked me for my "Why". At his request, I painted him a picture of what I wanted my body to look like, and he understood the assignment! He tailored my workouts to target key areas I wanted to focus on. In a matter of months, he transformed my body, my mental, my confidence, and overall knowledge of fitness training! Dre is the trainer we all wish to have. The guy who pushes you, and challenges you because he truly believes in you. The guy that will not let you give up on yourself! Even outside of the gym, he holds you accountable, making sure you continue to do your part. Not only did I gain a beautiful body, but I gained a genuine family and a lifelong friend! Forever my Nuke!
What I admire most about Dre while he trained not only myself; however, my Lincoln women's basketball team. Dre committed himself to our program and wanted to ensure our athletes were physically prepared to get through a tough season. He understood the importance of being in great shape. He devised a plan that fit our personnel. He worked tirelessly to perfect his craft. It was evident he was passionate about what he is and was doing. I myself asked for his guidance on my fitness journey in helping me grow in the areas I was lacking. Tampa is getting not a good one, but a great one. Dre is going to bring the energy, passion, accountability, and professionalism at all times. He is not going to allow you to lack. He doesn't want you to settle. If your going to be around honestly, find another trainer. Dre is one that is going to make you earn your cheat meal. So if you are looking for someone to hold you accountable and be in your business then Dre is the one for you! Go be great! He is going to be missed here but I know without a doubt it was time for his wings spread even further.
Training with above seven fitness has truly changed my life. I respect all the time and effort they put in to changing peoples lives and not only that just the love that pours off of them. I appreciate the realness, patience, and great work ethic, it's like at times they wanted it for me more then I wanted it for myself. Once I began to see results I understood that in order for that to happen I had to put in the work, stop complaining and push myself mentally and physically and above seven fitness played a huge part in that and that's why I respect the early mornings and even late evenings because at the end of the day I reached out to them for this change and change is what I got and continue to work on. Thanks Amirah and Dre y'all are loved and greatly appreciated for your hard work 💯 Love you guys and may God continue to use you in a mighty way🙏🏾
Credentials
Background Check
Andre Price