1. Pressure wash your home's exterior, driveway and sidewalks.
Summer is the perfect season to pressure wash your home's exterior. Choose a day and time when it will be warm enough to complete work, and dry enough that your home's siding will dry relatively quickly.
Pressure washing will remove the grime that has built up over the past year. If your home's siding is painted, pressure washing may also remove peeling paint, which is a signal that your siding will need a new coat this year, too.
Who to hire: If you don't know how to use a pressure washer and the PSI is too high, you could end up damaging your siding and other outdoor structures. Consider hiring a pro for this job.
2. Paint your house.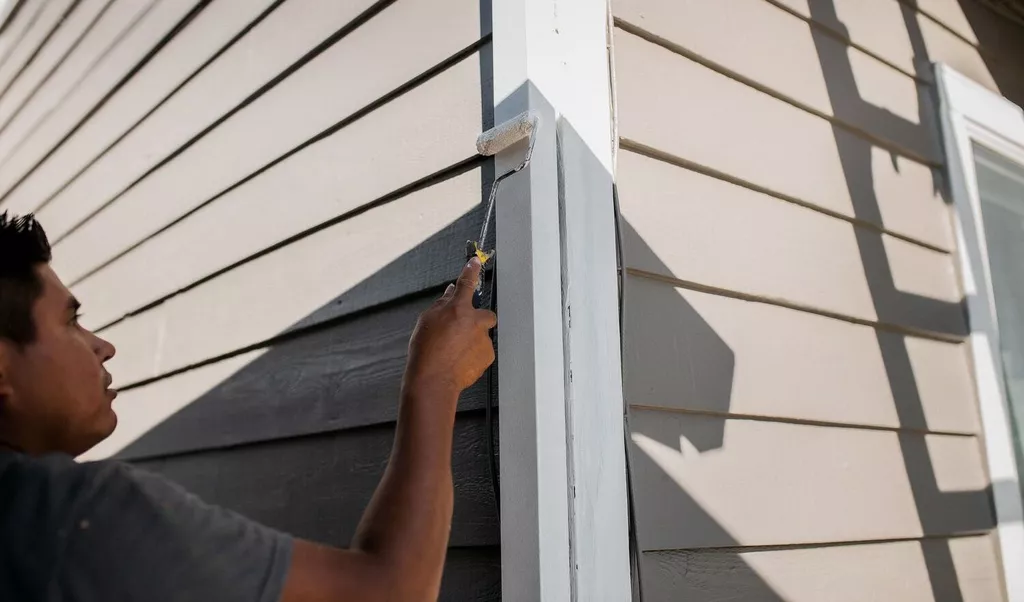 Every couple of years, you should repaint your home's exterior but you may require touch-ups every now and then. This summer, check your home's siding and exterior to identify any areas that need a few touch-ups.
Avoid painting your home if it's extremely hot outside. You don't want the paint to dry too quickly. If it does, the paint won't bind or adhere completely — and it may crack or peel in the future. If the weather is too hot (or rainy) this summer, hold off on this project until early fall.
Who to hire: You may be able to do touch-ups on your own. But if you need your entire house repainted, hire an exterior painter near you.
3. Repair and paint your fence.
If you have a fence, whether decorative or for privacy, summer is a good time to make repairs and paint it. The weather should be dry and warm enough for fresh paint to cure properly.
Before you begin painting, inspect your fence for issues like cracked or splintering wood, or loose rails and fence posts. Once the repairs are done, use a pressure washer to clean the fence and remove flaking paint. Then, repaint in a shade of your choice.
Who to hire: You can DIY this project or find an experienced fence painter or handyman to tackle this job.
4. Get your home professionally cleaned.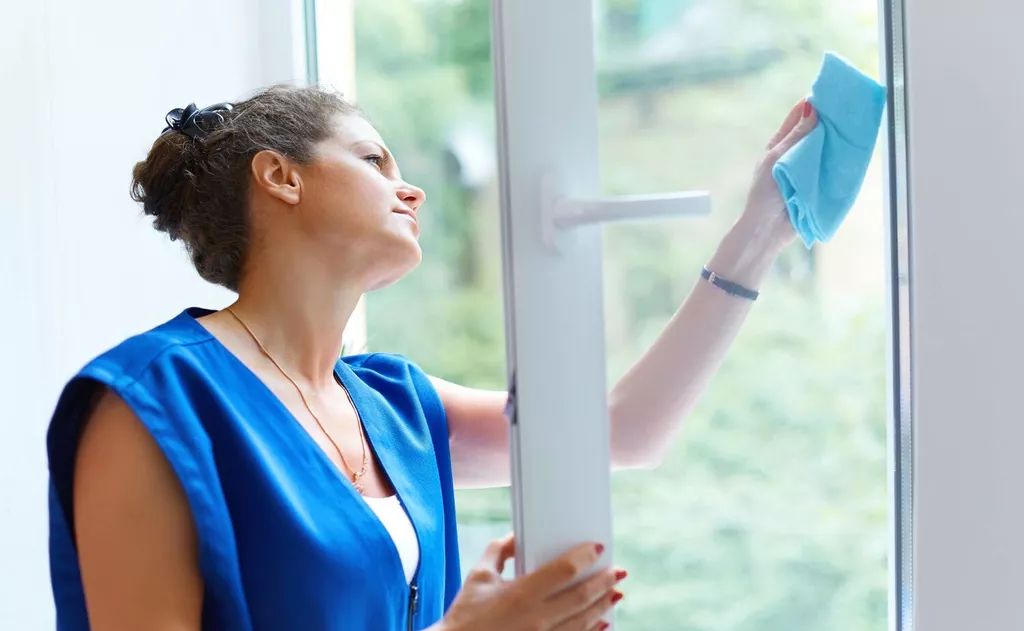 Hire a professional house cleaner to give your home a thorough summer cleaning. Depending on where you live, the heat and humidity that comes with summer can encourage mildew or mold growth inside your home.
Who to hire: Look for a house cleaner who can wash your walls and windows, dust, clean carpets and handle other big cleaning tasks so that you have more time to focus on the day-to-day chores.
5. Inspect your tile and grout.
Grout that was mixed with too much water, a shifting subfloor, issues with the thinset coverage and even everyday wear and tear can cause your grout to crack. And if your grout starts to degrade, water may seep through and lead to mold growth. At the start of summer, inspect all tiled areas with grout to check for cracks and chips.
Who to hire: If you find any problems, hire a professional to fix your grout and tile.
6. Fix damage caused by spring storms.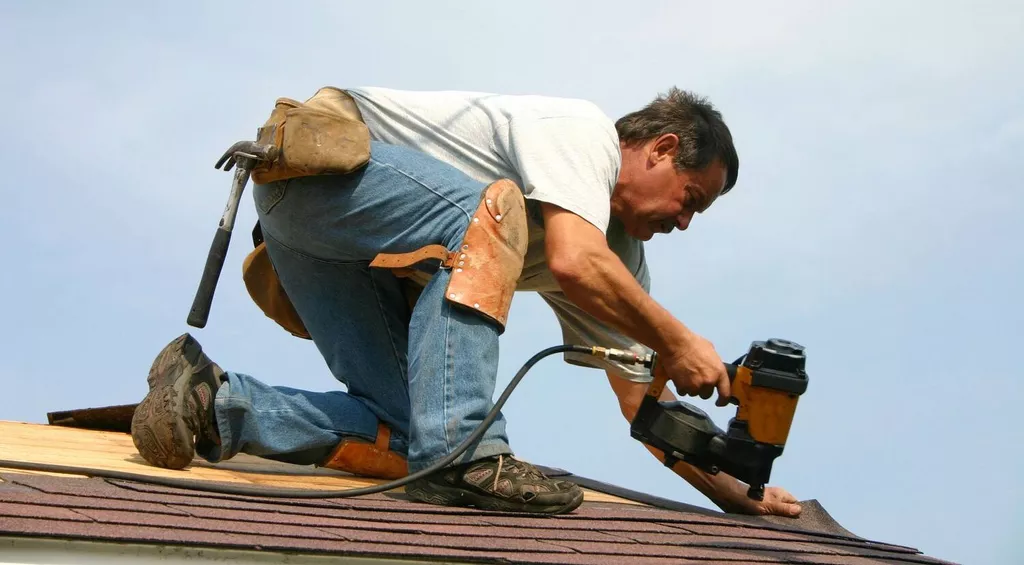 How did your home survive the winter and spring season? If you experienced severe spring storms, inspect your home's exterior to identify repairs. Perhaps your roof is missing a shingle or tile, or your home experienced some water damage. Summer is the time to address those issues. Tackle all of the big repairs, as well as the little things, like squeaky hinges and dripping faucets.
Who to hire: A handyperson can handle many repairs. But for more complicated work that requires a special license or certification, you may need to hire a contractor instead.
7. Overseed and aerate your lawn (if needed).
The lawn is an area that homeowners sometimes overlook, but it requires summertime maintenance, too. To keep your turf green, lush and free of weeds or bare patches, consider aerating and overseeding your lawn to prevent and alleviate soil compaction, fill in bare patches and thicken your lawn.
Depending on where you live and the climate, you may want to do these tasks in early or late summer, early fall or mid-late spring.
Who to hire: For this job, turn to a lawn care professional. These pros will not only have the tools needed for aeration, but they'll also be able to make recommendations for your specific grass type.
8. Clean out your garage.
Garages are notorious for collecting clutter over the winter months. And your car may have left a layer of salt, grime and mud after months traversing wet, treated roads.
Get rid of all that clutter, and give the garage a good cleaning on a warm summer day when you can leave the garage door open so the wet floors can dry quickly.
Who to hire: This can be a DIY task that the whole family helps out with. But if your garage is extremely cluttered, save yourself the time and find a pro to clean it out instead.
9. Give your garage door some TLC.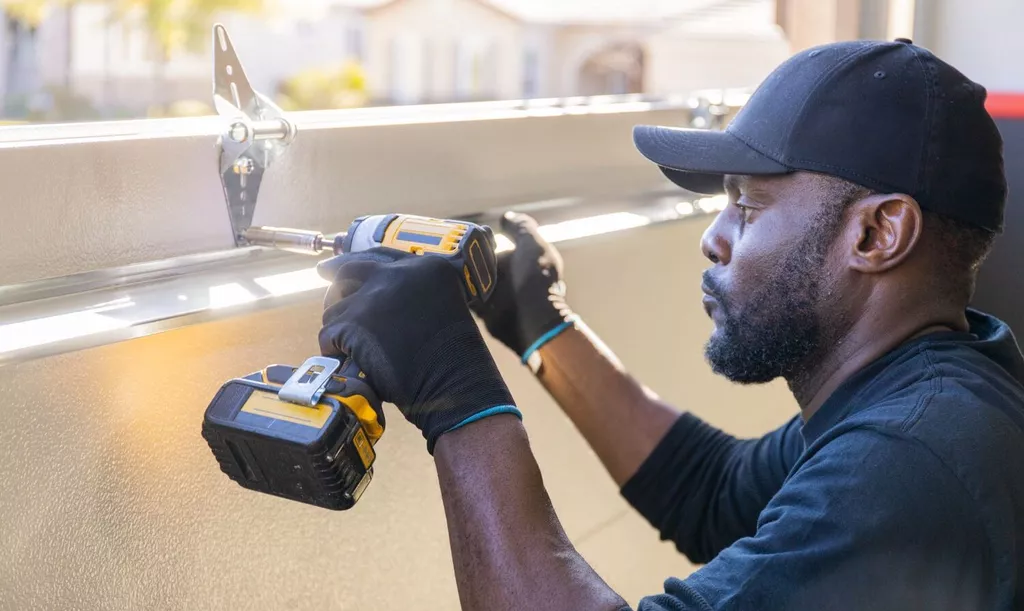 It's usually warm enough in the summer to have your garage door open for long stretches — making it the perfect time to do a little maintenance, too.
Back the car out of the garage, close the door and oil all of the door's hinges to keep them working smoothly. Also, pay attention to the door opener and its chain. If need be, clean the chain to remove grime and debris, then oil it thoroughly.
Who to hire: You can probably oil your garage door by yourself. But if you think you need repairs, contact a professional.
10. Switch the direction of your ceiling fans.
In the winter, it's wise to run ceiling fans in reverse so that they direct airflow upward, thus circulating the warm air that rises to the ceiling throughout the rest of the room.
You'll need to switch it up for summer. Help your cooling system out by reversing your fans so they direct air downward (aka counterclockwise) to better circulate cool air in the room.
Who to hire: Switching the direction is easy to do on your own. Just flip the switch on the fan's motor housing.
11. Clean gutters and downspouts.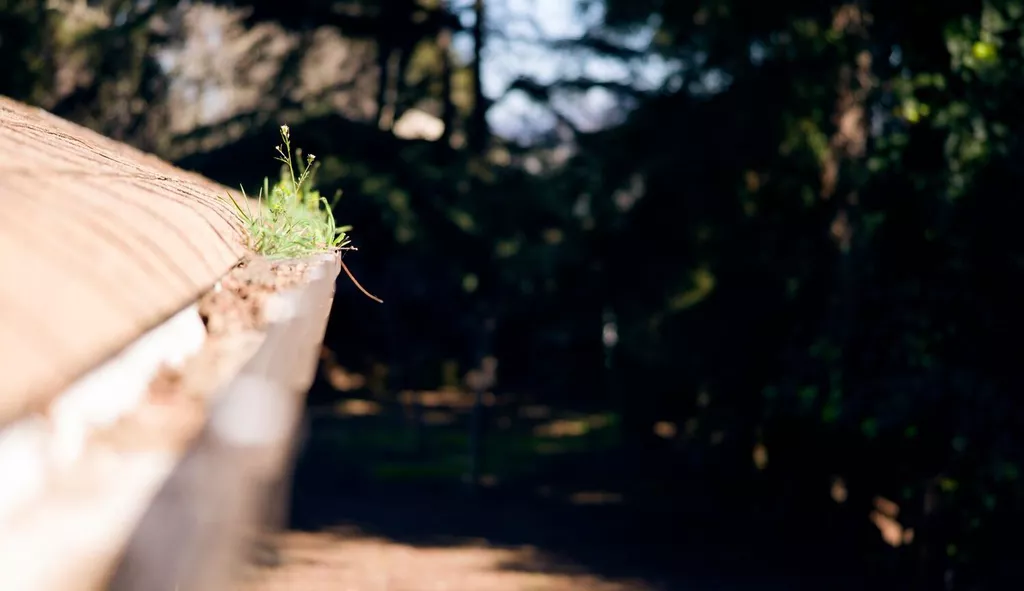 Gutter cleaning should be done a couple of times per year — at the start of summer and right before winter. You should also clean out your gutters when they become clogged, which can happen at any time of the year.
If your gutters and downspouts are clogged with leaves, dirt and debris thanks to a spring storm, get them cleaned before fall and winter to prevent water damage, broken gutters and pest infestations.
Who to hire: For large gutter systems or for second story gutters, call a professional gutter cleaner.
12. Test your smoke detectors.
It's easy to forget about smoke detectors — but remember that these can save lives should there ever be a fire. With campfire and barbecue season on the way, it's smart to check your smoke detectors at the beginning of summer.
Test each detector to make sure the batteries are working, and put new batteries in any that need it. If you have older smoke detectors, you may want to replace them with newer ones. It's an inexpensive job that could save your home.
Who to hire: You can do this yourself, or hire a handyperson if you need help.
13. Maintain your landscaping and outdoor living areas.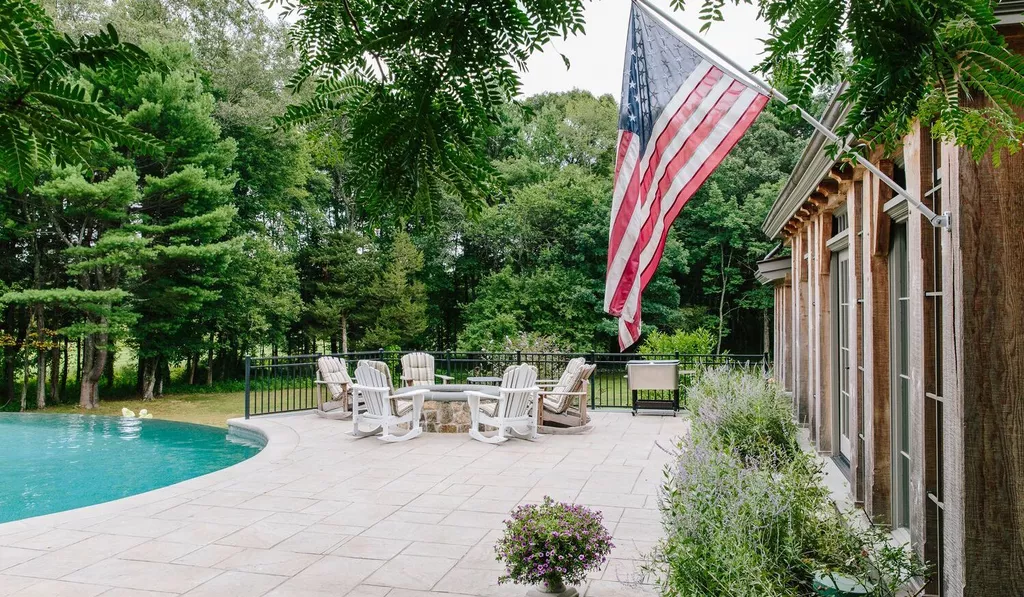 Keep your landscaping and outdoor spaces looking great throughout the summer. For example, after hosting an outdoor gathering, remember to wipe down your furniture and surfaces. Inspect your patio or deck for cracks and peeling paint — these could be signs your due for repairs or repainting. And make sure your lawn, trees, flowers and other plants are getting the water they need (but not too much) from your irrigation system.
Who to hire: If you have a lot of landscape maintenance to tackle, consider hiring a landscaper to help you stay on top of everything.
14. Check for leaks in outdoor plumbing.
Winter freezes and spring thaws can do a number on outdoor spigots and other outdoor plumbing fixtures. Even a slow drip can add up to a lot of water wasted — up to 104 gallons per year at the rate of one drip per minute for three faucets. And water pooling around your home's foundation can eventually cause structural damage.
Who to hire: If you spot a leak, call a plumber to fix the problem.
15. Clean your chimney.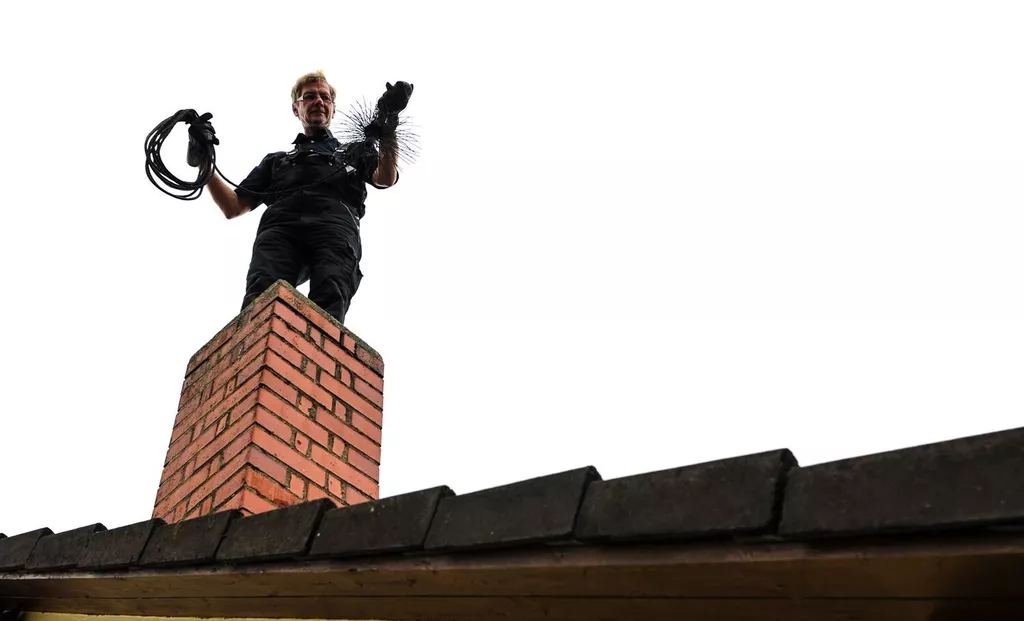 If you have a chimney, summer (and early fall) is the time you're least likely to use it, so make sure it's part of your summertime maintenance list. Check it for cracks or potential leaks.
Who to hire: It's also wise to have the chimney cleaned by a professional to remove debris, bird nests or soot buildup that can present a fire hazard.
16. Maintain your sprinkler system.
As spring showers start to fade away, your sprinkler system will need to be up and running to keep the grass green through the hot, dry parts of summer.
To maintain your sprinkler system, locate the sprinkler heads and clean out any nozzles that may be clogged. Broken sprinkler heads should be replaced, and all heads should be adjusted so that they're perpendicular to the surface of the soil.
Who to hire: If you're unfamiliar with sprinkler system maintenance, hire a professional for the job.
17. Service your air conditioner.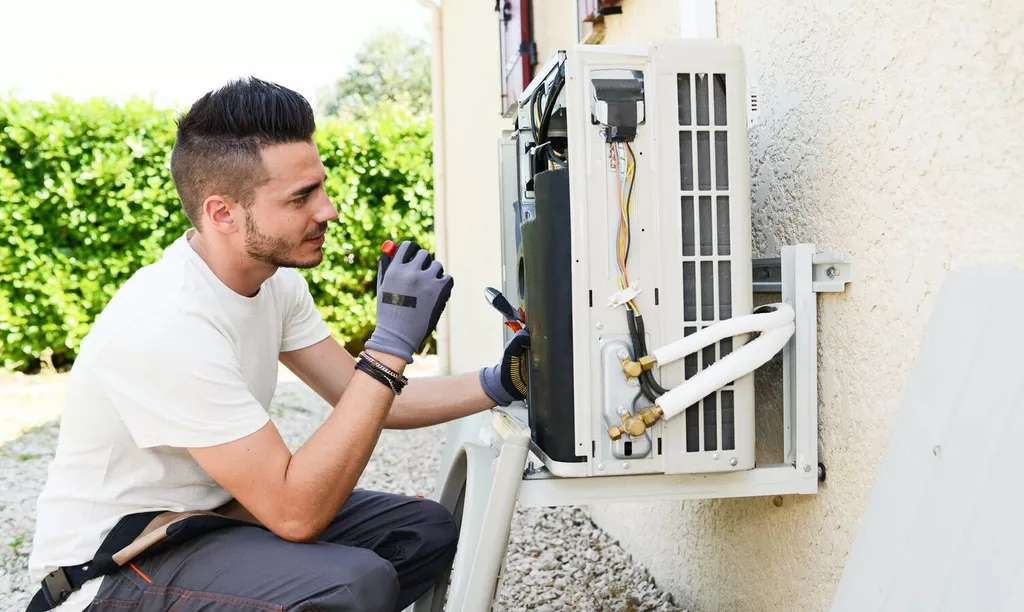 The best time to get your AC serviced is during the spring. However, if this task fell off your spring home maintenance checklist, aim to get it done early on in the summer — or at least before the hot weather arrives in full force.
Who to hire: Find an HVAC technician near you who can service your AC unit and tackle repairs.
Also read: The best HVAC maintenance tips and checklist.
18. Clean your ducts (if needed).
Depending on their condition, you may need to clean your air ducts this summer.
Although there is no evidence to support the claim that duct cleaning will prevent health problems, the EPA identifies a few instances where you should consider getting your ducts clean. For example, you may want to hire a pro if you see a substantial amount of mold growth, there are pests in the ducts or if they're clogged with a lot of debris.
Who to hire: Ductwork cleaning can be a big job that may require you to take apart ducts at certain intervals in order to access and thoroughly clean the entire system. For this reason, it's best to look for a professional that specializes in cleaning ductwork.
19. Regularly clean your pool.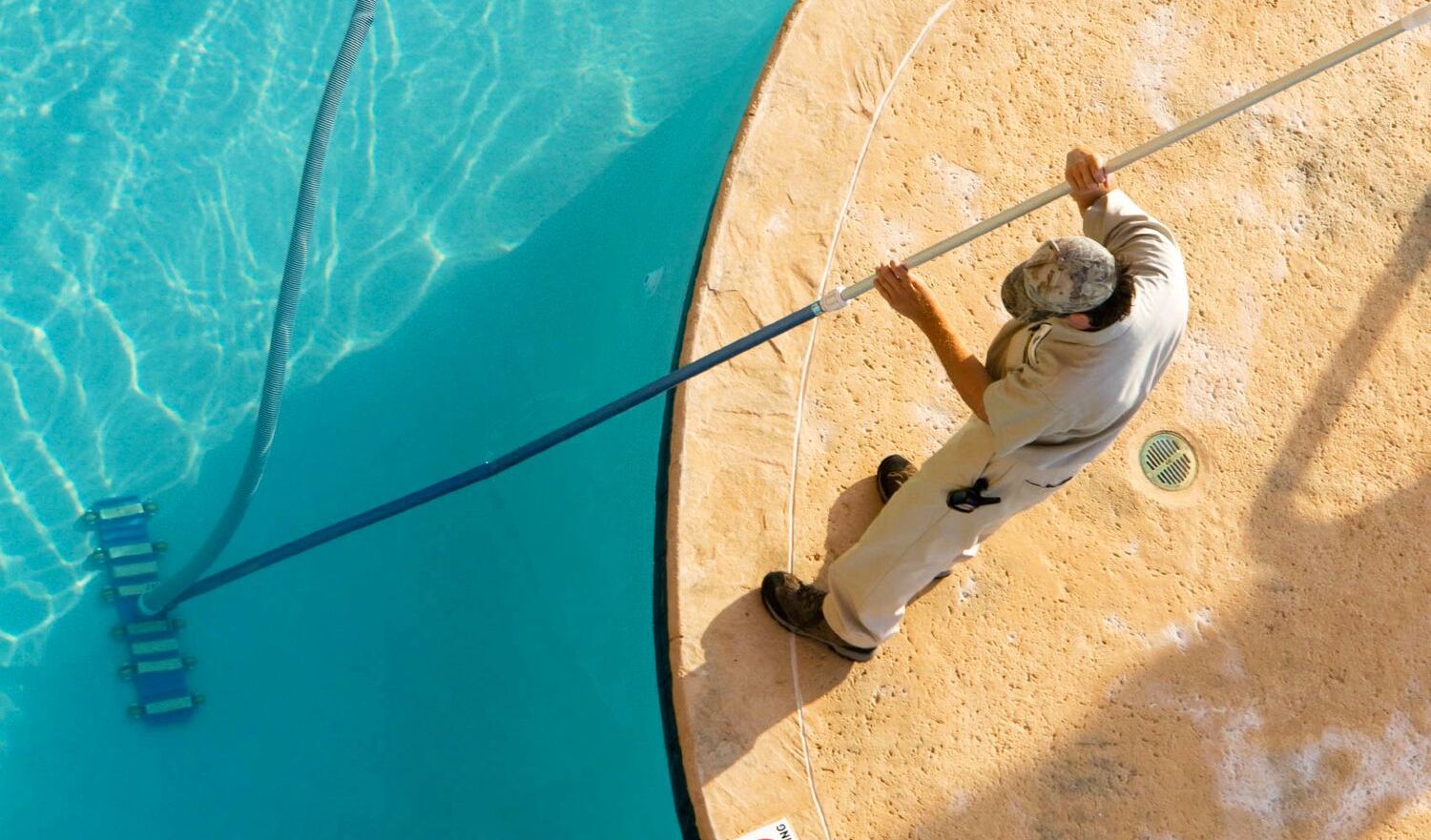 If you have a swimming pool that's getting a lot of use during the summer, stay on top of cleaning it. Skim the surface for leaves and debris, empty the baskets, vacuum the bottom of your pool, clean the filter and check the chemicals and water quality.
Who to hire: Try to complete basic pool maintenance tasks every week (or more, if necessary). Even better: hire a pool cleaning company to take care of this for you.
Related content: An easy pool maintenance guide.
20. Clean the dryer vents.
Dryer vent pipes should be cleaned at least once a year to prevent the buildup of lint and other debris, according to the National Fire Protection Association. Lint caught in dryer vents can cause residential fires, which is one good reason to clean your vents each summer.
Another reason to clean them? Good airflow through the vent system helps your dryer work more efficiently, which means your clothes should dry more quickly and the reduced running time will keep your energy bills lower.
Who to hire: You can attempt to do this task yourself. Or, search for dryer vent cleaners near you.
Hire a home maintenance professional today.
Get your home ready to go for the coming season by checking these summer home maintenance items off your list. Some of these projects could be big ones that you may not want to take on yourself. That's when you can count on Thumbtack to help you find a home maintenance professional.
More seasonal maintenance checklists: