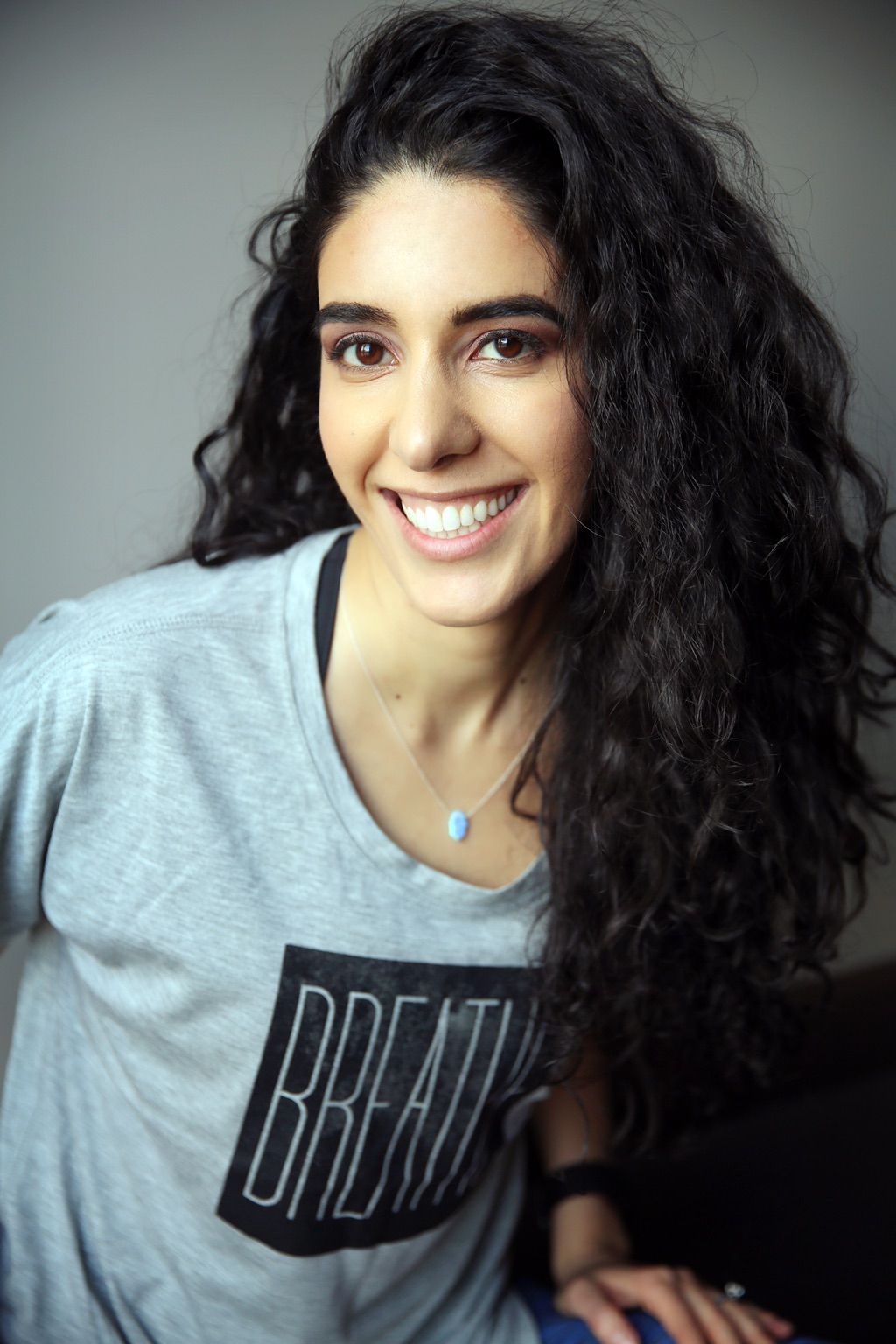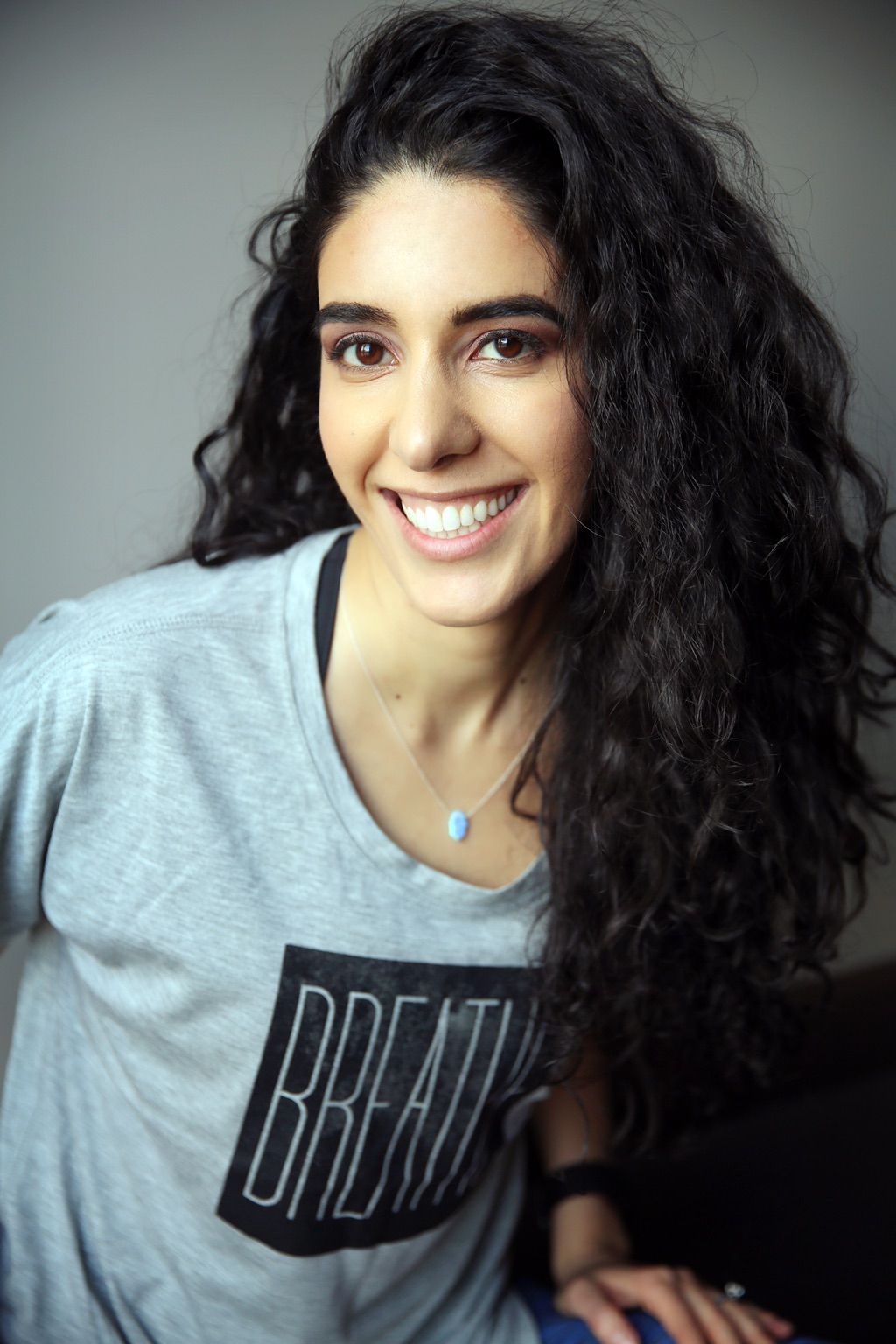 Laila Alieh: Holistic Nutrition Coach
---
It's free with no obligation to hire
Introduction:
I love before and after transformations. What I also love is helping other to make a lifestyle change and put an end to fad diets and trendy fixes. I offer online coaching in the areas of Mindset Fitness Nutrition As your online and personal wellness coach, I will provide the following services for my lovely clients: Services Include: -Initial Phone Consultation -Pantry De-cluttering & Organization Sessions -Nutrition Coaching -Weekly Group Check-in Calls -Access to My Private Support Group -Daily Motivation -Unlimited Talk Access Via Phone, Email and Text -Weekly and Monthly Progress Check-in for the First 4 Weeks** -Customized Meal Planning -Customized Workout Schedule -Deadline Management and Progress Tracking -If you are a bride, I'll also help find the perfect dress that fits your body type and your fitness goal! (If you haven't already found the perfect dress, of course.) My specialty is in weddings but if you have a goal I can help you. It's all about what your goals are and if you want to make a lifestyle change. If you want to learn more on how I can support you, please let's talk. -----Wedding Coaching------ Brides: call me the wedding planner for your body. I provide one on one coaching for my brides. I help you get in the best shape of your life from the time you get engaged until the moment you walk down the aisle. This goes for all my clients: I love helping people get in shape and stay accountable. We all need accountability and a little push. I love helping my brides get in the best shape of their life for their special day. I enjoy keeping your accountable as well as staying motivated to eat and workout healthy. I enjoy helping my brides learn how to have a healthy lifestyle before and after their special day with their new partner.
This pro indicated that they reviewed CDC safety guidelines for COVID-19 and pledged to do the following:
Maintain 6 feet of distance from customers
Wear masks during the job
Wear gloves during the job
Disinfect surfaces touched during the job
Photos and Videos
26 photos and 8 videos
Reviews
Customers rated this pro highly for

punctuality

,

work quality

, and

professionalism

.
Exceptional 5.0
10 reviews
Elke E.

A few years ago I started to feel less comfortable in my own body and wanted to make a change. I tried different methods, but they never seemed to stick. I just couldn't find what my body needed, focusing too much on working out and not on nutrition. I managed to lose weight, but with time it always came back. At that period, we decided to move to China as well, so you can imagine how hard it was to find the balance. In this turbulent time of my life, I met Laila. After talking with her I felt how focused, caring and full of energy she was. I decided to work together with her to find a balanced lifestyle that works for ME. By filling out weekly reports, having coaching calls and sharing recipes and ideas, I could keep my motivation high at all times allowing me to personally grow week by week. I loved that she kicked my butt when necessary, but she was also there with mental support when I struggled with my back pain. I kept on losing weight even with little work-outs, proving that nutrition is key. Today I feel I just began my journey and have a long way to go, but I couldn't have started without her. She taught me there is no quick fix. She taught me that you have to make time for yourself and helped me to find my soulmate work-out! I lost about 11 pounds/5.2kg, 47 cm/18.5in, & 5.64% body fat. Although I haven't reach my goal yet I already feel like a winner, feeling much happier and confident then before. I cannot thank her enough and I wish she can make more people stronger and healthier! She is an amazing coach, fully packed with brains, energy and a big heart.

Christina G.

I met Laila at a bridal show roughly 7 months before my wedding day. Earlier that year, I had seen great success with a weight loss program, but I had reached a plateau. I was completing workouts that I had found online, which I thought were appropriate for my weight loss goals, but I wasn't seeing any further progress. I was quite discouraged because I was putting in a lot of effort and not seeing any tangible results, which was negatively impacting my self esteem. I didn't feel comfortable in my clothes, and I didn't want to shop for new clothes because of the embarrassment of not being able to find things in my size or that I thought were flattering. When Laila contacted me after the bridal show and explained her methodology and coaching format, I knew that was exactly what I needed to set myself up for success to not only achieve my short term weight loss goals, but also get me on the right track for long term, sustainable, healthy living. The fact that her coaching format starts at 6 months, and I was 6 months and 1 week until my wedding, I felt that this was a sign that Laila was placed into my life at this time for a reason. Laila and I started working together, and I started seeing amazing results, evidenced not only from the monthly pictures and measurements she has clients take, but also the way my clothes were fitting! The first thing I noticed is that clothes did not pull as tightly across my midsection or my bust. Progressively each month, I continued to shred inches and pounds through Laila's personally tailored workout and nutrition regiment. She held me accountable and encouraged me every step of the way, even taking the time to help me sort through other aspects of my life which were impacting my health and the health of those around me. Ultimately, I lost 20 inches, 10 lbs, 6% body fat, 1.9 points BMI and 2 dress sizes! The wedding dress, which I had ordered a size up and fit me like a glove with no room to budge at 6 months before my wedding, ended up needing to be taken in over an inch on each inseam! I have never felt happier to spend money on tailoring! What makes Laila's coaching so unique and wonderful is that she meets you where you are, develops a personalized nutrition and workout plan based on your goals, and she gives and teaches you tools so that this can be sustainable lifelong! It's not a diet or one size fits all workout regiment, but truly strategies and tools that you can use for the rest of your life so that you can achieve, and continue to experience, change which is sustainable. I would recommend Laila's services to anyone who wants to better their health and wellness!

Angie M.

Laila and I met at a business networking event and immediately I could tell how passionate she was about helping others and it made me want to reach out to her. I contacted her so that we could get to know each other and pretty quickly into the conversation I realized she had something that I needed. I had been struggling for many years to find balance in working out, taking time for me to eat healthy and still taking care of my family. I needed accountability and structure in my health and wellness. Immediately, Laila and I went to work together with workouts she planned for me and then later with nutrition and portion control. The daily check-ins from Laila were critical. I knew she was going to be texting me and I had to tell her exactly what I was doing. It made me get up in the morning when I didn't want to and pushed me through when I didn't feel like it. Finding time for me within my family's busy life was challenging; as having a business of my very own along with three very active kids in many sports. Which means, I am on the go all the time. That became the challenge, to find the time to workout and still eat healthy while on the go. Laila was a critical piece to all this craziness. She gave me so many great suggestions on meal prep and planning ahead, and after the first couple of weeks I started noticing less bloating throughout my body and my clothes started to fit better. The monthly measurements and photos along with weekly coaching calls really were significant in being able to see the changes that were taking place. I have always been pretty healthy, but with finding less and less time, I have not been focused on being consistent. This is something Laila helped me to implement and continue in my busy lifestyle. While working with Laila, over a course of 6 months, I was able to finally lose 8 pounds, 15 inches and 6 percent body fat. Getting me back to my normal healthy weight again. I truly valued the time and energy Laila put into coaching me and realized how important it was to have a fitness coach in this journey. I am so thankful for Laila and all that she did to help me get back on track. Her encouragement, accountability and her tough love make her such a successful coach! Not only is she my coach, but also she is now a true dear friend! Love ya, Laila!

Jannette g.

I LOVE Laila! She's an amazing woman and coach. She's very thorough in her coaching and gave 110%. When I meet Laila, I was living an unhealthy life- I felt so bad in my own body, my energy was down. Did I mention I'm a BRIDE and my wedding is in Feb 2018. This is my first coaching via online and it worked out well, Laila was a click or phone call away. She sent me an encouraging message on a daily. I was going through so many life changes and she was there for me. Apart from nutrition and exercise, your metal wellbeing is equally important- she helped me in that way also. She sincerely cared for me. Sometimes I didn't do my work or eat well and having someone else you report to kept me accountable. I felt- not only didn't I want to let myself down but Laila! She was my Jiminy Cricket in my ear lol! I did lose weight and inches, around 8lbs. I enjoyed the workouts from the convenience of home and phone. Laila gives you ALL the tools. Guys, she keeps you accountable. I love her and hope she will touch more lives and BRIDES through her coaching. I left with the tools and knowledge to get back on track to a healthy lifestyle. I completley and totally recomend Laila for a Wedding Fitness coach .

Laila Alieh: Holistic Nutrition Coach's reply

Jannette, thank you so much for your sweet words. I have really enjoyed working with you and most importantly have enjoyed getting you out of your funk and into a fit and healthy mindset for your marriage. You are such a great listener and really did work your butt off with what you had to overcome. I must say you are a warrior and hustler and that equals true results. I will be using your story as an example to motivate my brides to become wedding fit forever. Love you to the moon and back girl.

Farzaneh k.

I was a very thin personal before pregnancy. However, after giving birth to my first child, I found it very difficult to lose the baby weight. After my daughters second birthday, I simply gave up because I none of my cute pre pregnancy clothes fit on me anymore. I decided to give all my clothes away but was told by a good friend that instead of giving up my clothes, I should try change myself to fit back in them. I told her I couldn't alone. My friend introduced me to Laila, and confirmed that I can change with the help of a great coach. Before I started with coach Laila, I was only working out once a week. You know life with a little child is a little hard. I had two gym memberships, but I simply couldn't find this time to go. That was my greatest obstacle. Time and being away from my family. As far as nutrition, I would eat a lot. Mostly carbs. When I met with coach Laila, she introduced me to a system for at home fitness. I really like it because now I can work out anytime I can find a chance. For example, just the other day I put my baby in the bathtub to wash her and let her play and I did yoga in our bathroom  The second thing that coach Laila helped me was what to eat, how to prepare food, and how to work with portion controlled containers. It was just after three days, I started to notice the changes in my energy, and little by little I started to change my image about myself. I have more self-confidence now. I drink Shakology. Honestly, I don't like it, but I have to take it because most of the nutrition I eat is carbs, which explains my problem. I don't eat that much protein. I guess because I'm a vegetarian, so I have to take Shakology but coach Laila is helping me to find the right foods to fix this issue. The other thing that was great for me was that coach Laila had continued to keep in touch with me every day. That made want to try harder and not miss a workout. I really enjoy working with her, and it's a pleasure to have her as my personal one-on-one coach. Working with her has opened a whole new window in my life and its just getting started.

Laila Alieh: Holistic Nutrition Coach's reply

I absolutely loved working with you Farzaneh darling. Working with you and helping you with your journey truly touched me. Thank you so much for your sweet words.
FAQs
What should the customer know about your pricing (e.g., discounts, fees)?

I customize all my prices to my clients because each person is unique. It really depends if the want nutritional and or fitness coaching. Also it depended if you purchase a product from me and or a service.

What is your typical process for working with a new customer?

I like to go over the clients medical history, background and go over their goals and what expectations are they looking for in a coach.

What education and/or training do you have that relates to your work?

I am an engineer and use to work for NASA. I use engineering to help my clients stay on track and focused. I help my clients to reach their mission milestone to liftoff!!!