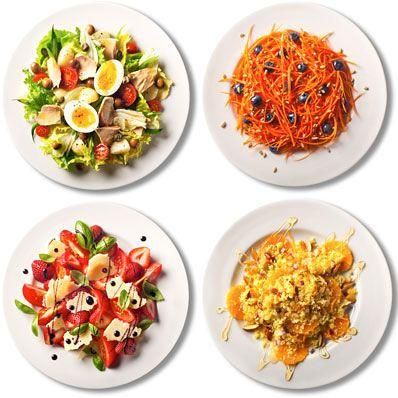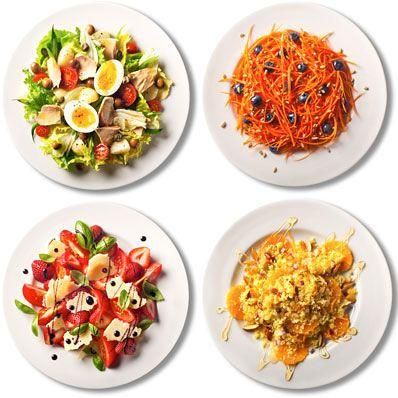 ---
When do you need the personal chef?
Meal preparation location
It's free with no obligation to hire
Introduction:
I have always been fascinated by our abilities as humans to be able to cook and season our food, the etymology of food names, the history of a food's origin and a food's cultural contribution to a civilization's introduction and progress. That thirst for knowledge carries over into my culinary creation and inspiration. Palate pleasing, expressing creativity and spreading knowledge and health awareness, I want to do my part in spread the word of the importance of a nutrient rich lifestyle.
Photos and Videos
19 photos
Specialties
Cuisine types
American - casual, 

American - formal, 

Italian, 

Southern, 

Mexican / Latin American, 

Mediterranean / Middle Eastern, 

Asian, 

French, 

Barbecue, 

Indian
Reviews
Read reviews that mention:
Wedding and Event Catering

Chef Terri Jayne is a consummate professional. The food could not have been better. She has an outstanding staff who were prompt, courteous and most pleasant. We will definitely use Delistro Catering for our future events.

Terri is a awesome chef she knows her way around a kitchen . A very hard worker very knowledgeable in the In the culinary arts

One of the most professional Chefs that I have had the pleasure of working along side of. Knowledgable...current...clearly a passion for making people happy through food!

Wedding and Event Catering

Terri Jayne provided a great menu with great food! She was able to work with my budget and still provide a great menu. SHe was very flexible with my changes and maintained a great attitude throughout our interaction. She even gave me a gift at the end of the event.

I sampled two new favorites: "cornbread earl and me wontons" were amazing. The collard green stuffing in the piping hot crispy shell melted in my mouth. Oh and let's not forget "tragedy and comedy scallops" these were easily the best scallops that I have ever tasted. The panko breading was crunchy amidst a series of robust flavors complimented by the tenderness of the scallop served hot. Awesome.
FAQs
What should the customer know about your pricing (e.g., discounts, fees)?

Typical Catering Costs As you might expect the cost of a catered event can vary widely depending on what you are looking for. It's all about the details, but to paint a picture consider these representative events. A Light Garden Wedding in the early afternoon with cocktail tables nicely draped in your wedding colors, umbrellas for shade and a few seating vignettes. Bountiful stations set up in wonderful displays to catch the eye and provide continuous nibbles, with light hors d'oeuvres tray serviced by our pleasant staff. Polished glassware for the beverages and platinum trimmed small plates for the food and cake. All inclusive the catering cost for this event would reasonably run between $45 and $65 per person. The benefit of an early afternoon reception is not only the perfect weather, but with shorter time frame and your guests attending between lunch and dinner the menu and rentals may be reduced to that of a cocktail party. A Vineyard Wedding in the late afternoon with a spectacular view out over the vineyard. Passed hors d'oeuvres and a signature beverage to welcome your guests, melding into the main reception area for a table side service dinner on your well appointed tables. An elegant menu of California's best cuisine finished on the spot by our catering chefs and served promptly by our smartly attired service staff. All inclusive the catering cost for this event would reasonably run between $100 and $135 per person. Such a reception is grand, it provides plenty of time for you to mingle with all your guests and dance into the night. A Hall Wedding in one of our areas many fine halls. Well lit and comfortable in any weather and any time of day, the tables and chairs provided by the hall resplendent in your wedding colors and impressively set with glass and china and silver. Stylishly set buffet tables tended by professional staff to keep the meal flowing. All inclusive the catering cost for this event would reasonably run between $85 and $100 per person. The hall's table and chairs can provide a good savings to use elsewhere and the buffet style service reduces the staff needed and allows for a broader menu. A Birthday BBQ set in your backyard or one of our lovely regional parks. Tables set with checkered table cloths for that picnic theme and off to the side a grill master tending the barbeque, buffet tables filled with your favorite outdoor fare, and buckets of ice cold beverages. All inclusive the catering cost for this event would reasonably run between $45 and $65 per person. With this our good quality paper plates and plastic flatware would be perfectly acceptable and save the rental of glass, china, flatware and some of the linens. The buckets of beverages save on staff and bar rentals. An Evening Cocktail Party in your home with stations of hors d'oeuvres, from our popular Sonoma County Bounty selection of fruits and cheeses, to the Market Basket Crudités, and selections of individual hot finger foods. Laid out to impress and help the flow of the party. Tended by a small number of our experienced servers. All inclusive the catering cost for this event would reasonably run between $40 and $60 per person. The menu can be as light or as robust as you like, there can be few to no rentals needed and only light staff. Catering Costs and Variables The cost of having an event can vary widely. The following guidelines should provide you with a good idea of what you can expect and help you in designing the vision for your event. While this page tries to breakdown all the factors, our Sample Events page tries to paint an overall picture of common events and their cost. Time of Day - The time of day can play a significant role in the type of event you are planning. Your guests will typically expect different types and quantities of food depending on the time of day. We suggest the following as an example. Lunch - 11am to 1pm High Tea / Snacks - 2pm to 4pm Dinner - 5pm to 7pm Heavy Hors d'oeuvres - 5pm to 7pm Light Hors d'oeuvres - 8pm + Type of Event and Menu - The type of event can be the biggest determining factor in price, and also has the widest variability. Does the event require substantial service staff (i.e. a served dinner), medium staff (passed hors d'oeuvres), or light staff (a buffet)? Is the menu simple or complex? Start with the following as rough estimates as to what you can reasonably expect various types of menus (food) to cost. Light Hors d'oeuvres $17 - $25 per person (such as a Bounty & 3 or 4 hors d'oeuvres) Heavy Hors d'oeuvres $27 - $38 per person (such as a Bounty & 6 or 7 hors d'oeuvres) Buffet Dinner $26 - $36 per person (sample buffets) Plated Dinner $29+ per person (sample dinner menus) High Tea $19 - $29 per person (menu) Simple BBQ $18+ per person (menu) Box Lunch $14.95 per person (lunch menus) (Staff and rentals are not included in these estimates as they may vary widely) Rentals - Often people forget about the cost of rental items. Consider if your event can be done with paper and plastic or if you need glass and china. Do you need tables and chairs? Cloth Napkins? We will handle all the arrangements and you can expect the following prices for standard items. Glass and China $9 to $15 per person Table and Chairs with Linen $9 to $13 per person Cloth Napkin $.95 per person Service Staff - The number and type of servers at your function depends upon the number of guests and the size of the facility. Most events, especially those with table side service, require service staff. A table service dinner will typically require one service person for every 15 to 20 guests, with an average time of 8 hours per server, including set up, clean up and travel time. A traditional buffet will need one service person per 20 to 25 guests, for as few as 4 hours, depending on the menu and location. For hors d'oeuvres stations you may need only one server per 40 guests. For weddings or extended events, the times may be longer. Additional service staff may be added to reduce service time with a higher ratio of servers to guests, and for on-site culinary staff if the menu requires it. There is no travel fee, however travel time is charged at the servers' hourly rate of $29 per hour per server. Cost may vary for culinary staff. Location - Does the site you rent provide tables and chairs? Linens? Tents? Kitchen Facilities? Is there electricity? Running water? (Yes, we sometimes cater in the woods or the middle of a vineyard.) Is there a flight stairs separating the kitchen from the dining room? All of these may affect your bottom line. We can recommend many locations and provide information about their services. Length of Event - A simple idea, which is sometimes overlooked: How long do you expect the service staff to stay? How long will you need to rent a hall? Remember that in the time you set aside for the site rental you must include time for set up and clean up. Can the catering staff start clean up while your guests are still there? Will the site charge you more if you run over your time? For a traditional wedding reception you should expect 8 hours (1.5 hours for set up, 5 hours for guests, and 1 hour for clean). If you plan to party into the night, that, of course will mean more time. What kind of bar / beverages will you have? - Will your event have only soda and water, beer and wine, or a full bar? Will it need to be served? Full service or just signature cocktails? Since PSC does not sell alcohol, you have the option to save quite bit of money by providing it yourself, or you may elect the convenience of a professional bartending service. If you provide the beverages we can provide everything else for the bar from mixers to glassware. Beverages & More's website has an excellent Party Planning Guide. We also like Wilibees Wine & Spirits located right next door to us, they have good prices and are happy to provide their expertise. Or call Bartenders Unlimited for a professional bar service. Time of Year / Indoor or Outdoor Will you need a tent to account for rain, wind or cold? Heaters? Lighting? We arrange for all of this along with your other rentals. The cost of these items can vary widely, but we can advise of this, your needs, weather expectation and such, during the planning process.

What types of customers have you worked with?

Private Chef Catering Meal Planning Personal Grocery Shopper Nutritional Consultation Event Planning Cooking Demonstrations Guest Speaking Culinary Clinics

What advice would you give a customer looking to hire a provider in your area of work?

Be prepared to be delightfully satisfied and answer a lot of questions.