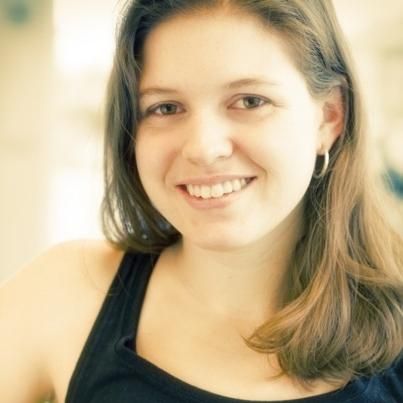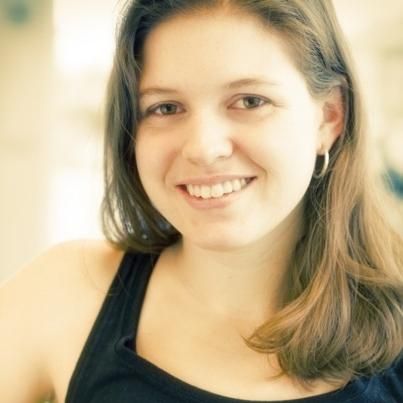 Kat Whitfield Fitness & Lifestyle Coaching
---
Sorry this pro can't do your job, but we know other pros who can.
Introduction:
If you want someone who will get you to your goals while making sure you avoid injury, teaching you how to apply lessons in the gym to your real life and even get your body to learn some cool moves along the way, I'm your girl. You are going to be hard pressed to find someone as dedicated as I am to correct form, to having you really learn HOW your body moves and how to control every muscle from your head to your toes. I want you to get more out of exercise than just as a means to an end. With me you will learn the vast benefits of exercise that no one talks about. Curious about how picking 100 pounds off the ground can increase your confidence in every facet of life? Ever think about how training like an athlete can make everyday activities a breeze? Train with me and I'll show you! If you meander on over to my videos and turn up to volume even just a tad, you'll hear me get a little bit too excited when my clients do something amazing. (I actually mute them before watching because I embarrass myself) It is the best feeling in the world to get someone genuinely thrilled and shocked about something THEIR body just did. So many of the women I've worked with would swear up and down they'd never do a pull-up, push-up, or squat a barbell. The look on their faces and excitement in their voices once they accomplish these seemingly-impossible tasks is extremely fulfilling for me - and keeps me coming back everyday.
Featured Projects
7 photos
Reviews
---
Kat is a wonderful personal trainer. In addition to being an outstanding trainer, Kat has a great sense of humor, which makes the time go fast during tougher workouts. Kat develops challenging programs for her clients, while being mindful about their fitness goals and injuries. Kat pushes you to strive for more in your workouts and in your overall health and wellness. Kat has a solid understanding of nutrition and what works best in combination with the strength training regimen she creates for her clients. Her focus on strength training directly resulted in my weight loss and body sculpting and has changed how I will exercise in the future. I have never been as strong and confident as I have while working out with Kat.
I want to commend Kat for her excellence as a personal trainer. I met Kat shortly after recovering from a lumbar back spasm. I wanted to resume weight training and rebuild a solid foundation to advance. She had the expertise and a consistent, positive, motivating attitude to take me through the apprehensive stages of challenging my body, to conquering my fears, and actually seeing results in strength and muscle mass again. She set rational goals which were achievable and facilitated my progress, progress which quickly accelerated. I set many personal best records (back squat, front squat, deadlift, overhead press, bench press) working with Kat and now am able to approach lifting with a foundation of knowledge stability and confidence that I never had before. I learned a great deal about myself and the mechanics of lifting. I would be pleased to share more details to anyone interested in learning more about my experience working with Kat. Thank you Kat!
Kat is an amazing personal trainer. She really has a vast knowledge base of the human body and how to workout each muscle group. Since I have been going to her, my body has changed to exactly what I want it to look like. She emphasizes good technique to have maximum effect. I highly recommend Kat for anyone wanting to shape their body and get stronger. She is especially good at working with women at all different levels. Give her a try, you will be amazed at how quickly your strength will improve!
FAQs
How did you get started doing this type of work?

The first time I entered a weight room in high school my workout lasted about a minute. I wandered around, found a random machine and tried to figure out what I was supposed to do. After some fruitless attempts I was so embarrassed I gave up and went home. Even for a few more years, I never touched a weight. I was a big swimmer, but completely burned out my junior year after a very bad back injury. (I found out 2 years later I had fractured a vertebrae.) I wanted to stay active so I decided to give the weight room another try. This time I did my research beforehand. I was lucky enough to stumble upon some wonderful resources that taught me the important of free weights and strength training. I halfheartedly trained with dumbbells off and on for a few years. Finally on break my junior year of college, I built up the courage to approach the barbell. I'd been reading about them for YEARS and had wanted to try forever but was terrified. I loved it instantly. Even though I had no clue what I was doing, probably had atrocious form and no guidance, I loved it. Summer of my senior year I got very serious - I suspected my form was terrible so I recorded myself performing lifts and sent them out to the internet to be critiqued by random strangers. By the time I went back to school, some guys I met at the gym were impressed by my lifting and offered to let me train with them. Thus I got into Powerlifting. I read everything I possibly could about lifting, training, weight loss - everything regarding fitness. I spent countless hours everyday just sucking it all in. I knew the confidence I got from lifting was something I wanted to pass on to others - and that's how I got to where I am today!

What types of customers have you worked with?

I specialize in women's fitness - though you may be surprised to know as far as actual exercise prescription this doesn't vary too much from men's fitness! Most of my knowledge is in strength training movements - bodyweight exercises, basic squats, presses and deadlifts (the pick stuff up off the ground exercise.) You'd be surprised how far that gets you! As well, I provide my clients with nutrition advice if weight loss and improved performance are priorities. Remember you can't out-exercise a bad diet!

What advice would you give a customer looking to hire a provider in your area of work?

I mentioned in a previous question about how there is no national certifying body for personal trainers, which means that certifications can vary widely in quality, philosophy and actual required knowledge. So how can you be sure you're getting someone of quality? Ask for recommendations from past clients - heck ask if you can call one of them up! Ask them their training philosophy. Ask them what kind of training they do themselves. Ask as many probing, meticulous, annoying questions you can think of! Any trainer worth hiring will be pleasantly surprised and happy to answer.