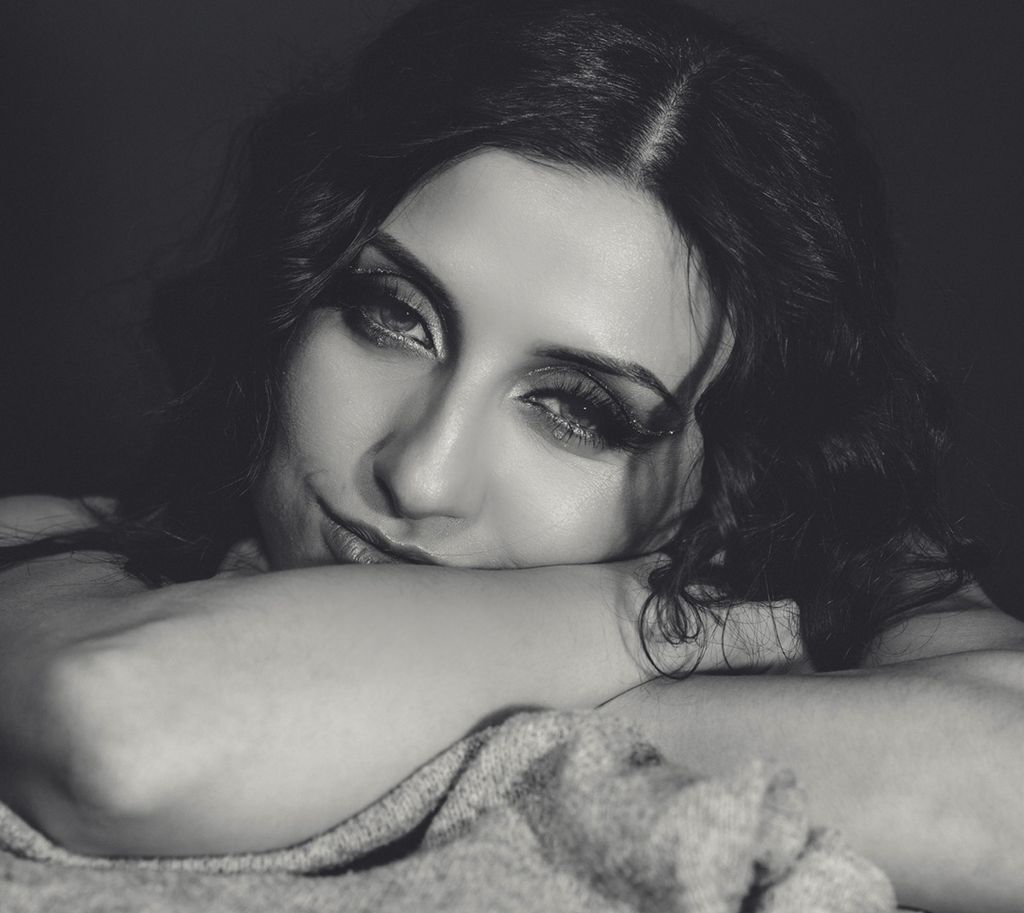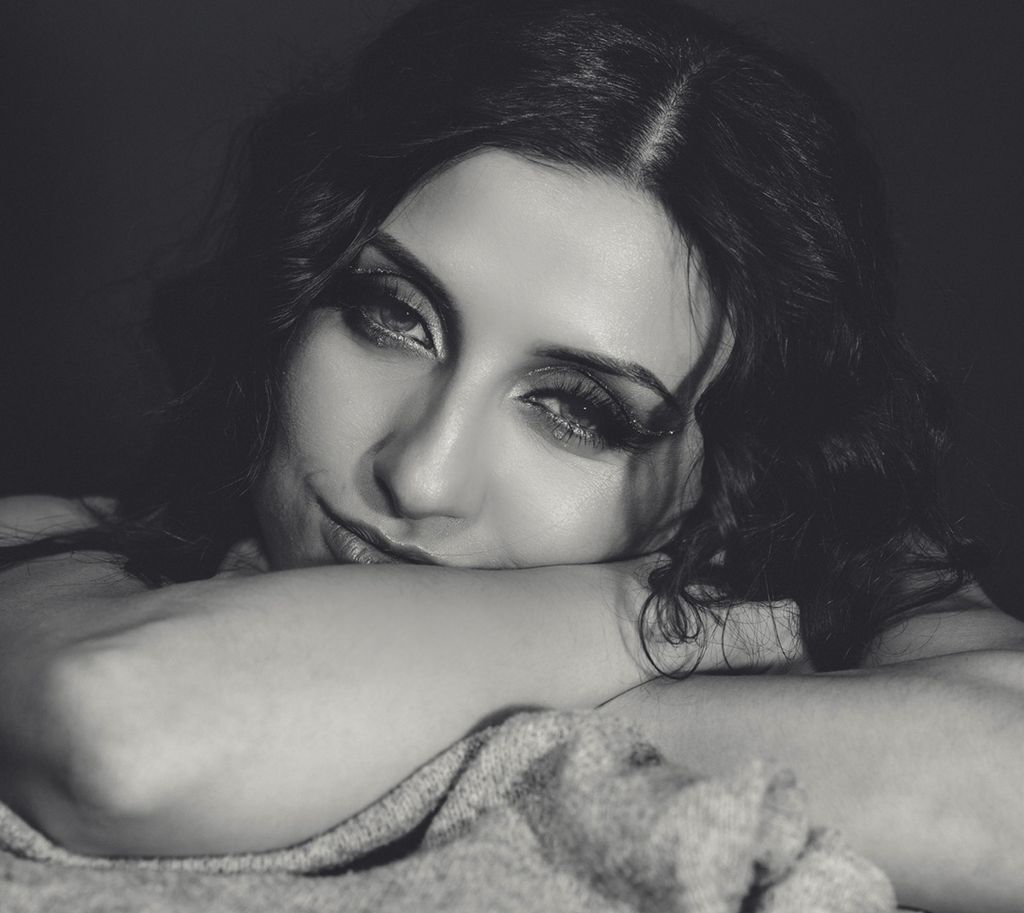 ---
Hair and makeup services required
It's free with no obligation to hire
Introduction:
We provide quality professional makeup services for any and every occasion. We greatly value your trust and confidence, and sincerely appreciate our loyal clients. Our passion is making you look and feel your absolute best, inside and out. 𝑝𝑟𝑒𝑣𝑖𝑜𝑢𝑠 𝑒𝑥𝑝𝑒𝑟𝑖𝑒𝑛𝑐𝑒 •2014-2016: Sephora certified professional color artist & class facilitator •2016-2017: MAC Cosmetics certified professional makeup artist, certified in teaching lessons 𝐸𝑥𝑝𝑒𝑟𝑖𝑒𝑛𝑐𝑒 𝑡ℎ𝑒 𝑑𝑖𝑓𝑓𝑒𝑟𝑒𝑛𝑐𝑒, 𝑒𝑥𝑝𝑒𝑟𝑖𝑒𝑛𝑐𝑒 𝑡ℎ𝑒 𝑚𝑎𝑔𝑖𝑐 ✨
Overview
Background checked

3 employees

2 years in business
Payment methods
Cash, Credit card, Paypal, Square cash app, Venmo, Zelle
Featured Projects
Luxury Mink False Lashes

Approx. $14
Photos and Videos
15 photos
Reviews
Customers rated this pro highly for

punctuality

,

value

, and

responsiveness

.
Exceptional 5.0
10 reviews
Kelly M.

Angela is amazing! She did my makeup for my wedding and it was FLAWLESS! She was professional, patient, and VERY talented. My look lasted all night long! Definitely would recommend her!

MAKEUP MAGIC, LLC's reply

I appreciate you!! Thank you for being so sweet and booking with me ♥️🌹

Connie T.

Angela is absolutely the best! Absolutely loved my bridal shower/wedding makeup!! She is professional and friendly. You feel more like a friend than a client! Definitely recommend her! 💕😊

MAKEUP MAGIC, LLC's reply

Tiffany M.

Angela was the absolute best! She took my vision and made it more than I could've imagined! She even told me what and why she was doing what she was doing and tips to help me recreate the look at home. My lashes and makeup was flawless and lasted the entire evening. Angela was sweet, professional and exuded great talent. She was even flexible with her schedule as well. Highly recommended!!!

MAKEUP MAGIC, LLC's reply

Thank you so much Tiffany! 🥰♥️ So happy that you're happy!

Suzanne C.

Does amazing makeup! So nice, professional and truely loves what she does! A real pleasure to have her do your makeup! I highly recommend her!

MAKEUP MAGIC, LLC's reply

♥️ We appreciate you and all your business with us! Thank you!

Pam G.

Angela is an excellent make up artist! She has helped me prepare for six bodybuilding figure competitions! Judges even said I had "beautiful stage presence" and thanks to her artistry and make up that helped my scores! She has also done my make up for my sister's wedding. She will travel too! Let me tell you this girl is dedicated to your needs and she will make you feel so beautiful!!!!!
FAQs
What should the customer know about your pricing (e.g., discounts, fees)?

☺︎ 𝔸𝕃𝕃 𝕄𝔸𝕂𝔼𝕆𝕍𝔼ℝ𝕊 𝕣𝕖𝕔𝕖𝕚𝕧𝕖 𝕔𝕠𝕞𝕡𝕝𝕖𝕞𝕖𝕟𝕥𝕒𝕣𝕪 𝕗𝕒𝕝𝕤𝕖 𝕝𝕒𝕤𝕙𝕖𝕤 ☺︎

What education and/or training do you have that relates to your work?

·𝑆𝑒𝑝ℎ𝑜𝑟𝑎 𝑈𝑛𝑖𝑣𝑒𝑟𝑠𝑖𝑡𝑦 𝑡ℎ𝑟𝑜𝑢𝑔ℎ 𝑆𝑒𝑝ℎ𝑜𝑟𝑎 ·𝑀𝐴𝐶 𝐶𝑜𝑠𝑚𝑒𝑡𝑖𝑐𝑠 𝑞𝑢𝑎𝑟𝑡𝑒𝑟𝑙𝑦 𝑡𝑟𝑎𝑖𝑛𝑖𝑛𝑔

How did you get started doing this type of work?

𝑊ℎ𝑒𝑛 𝐼 𝑤𝑎𝑠 18 𝑦𝑒𝑎𝑟𝑠 𝑜𝑙𝑑, 𝐼 𝑤𝑜𝑢𝑙𝑑 𝑒𝑥𝑝𝑒𝑟𝑖𝑚𝑒𝑛𝑡 𝑜𝑛 𝑚𝑦𝑠𝑒𝑙𝑓 𝑎𝑛𝑑 𝑙𝑜𝑣𝑒𝑑 𝑜𝑛𝑒𝑠. 𝐵𝑒𝑐𝑎𝑢𝑠𝑒 𝑜𝑓 𝑚𝑦 𝑝𝑎𝑠𝑠𝑖𝑜𝑛 𝑎𝑛𝑑 𝑝𝑒𝑟𝑓𝑒𝑐𝑡𝑖𝑜𝑛𝑖𝑠𝑚, 𝑡ℎ𝑒 𝑤𝑜𝑟𝑑 𝑠𝑝𝑟𝑒𝑎𝑑 𝑎𝑛𝑑 𝐼 𝑠𝑡𝑎𝑟𝑡𝑒𝑑 𝑔𝑒𝑡𝑡𝑖𝑛𝑔 𝑎𝑠𝑘𝑒𝑑 𝑡𝑜 𝑑𝑜 𝑚𝑎𝑘𝑒𝑢𝑝 𝑏𝑦 𝑠𝑡𝑟𝑎𝑛𝑔𝑒𝑟𝑠. 𝑇ℎ𝑒𝑛 𝑎𝑡 19 𝐼 𝑙𝑎𝑛𝑑𝑒𝑑 𝑎 𝑗𝑜𝑏 𝑎𝑡 𝑆𝑒𝑝ℎ𝑜𝑟𝑎 𝑤𝑜𝑟𝑘𝑖𝑛𝑔 𝑢𝑝 𝑓𝑟𝑜𝑚 𝑎 𝑐𝑜𝑙𝑜𝑟 𝑎𝑟𝑡𝑖𝑠𝑡 𝑡𝑜 𝑡ℎ𝑒 𝑐𝑙𝑎𝑠𝑠 𝑓𝑎𝑐𝑖𝑙𝑖𝑡𝑎𝑡𝑜𝑟. 𝑊ℎ𝑒𝑛 𝑀𝐴𝐶 ℎ𝑎𝑑 𝑎𝑛 𝑜𝑝𝑒𝑛 𝑝𝑜𝑠𝑖𝑡𝑖𝑜𝑛, 𝐼 𝑡𝑜𝑜𝑘 𝑚𝑦 𝑐ℎ𝑎𝑛𝑐𝑒 𝑎𝑛𝑑 𝑔𝑜𝑡 𝑡ℎ𝑒 𝑗𝑜𝑏. 𝑊𝑜𝑟𝑘𝑖𝑛𝑔 𝑟𝑒𝑡𝑎𝑖𝑙 𝑚𝑎𝑘𝑒𝑢𝑝 ℎ𝑎𝑠 𝑡𝑜𝑢𝑔ℎ𝑡 𝑚𝑒 𝑎 𝑙𝑜𝑡 𝑎𝑛𝑑 𝑏𝑟𝑜𝑢𝑔ℎ𝑡 𝑎𝑛 𝑎𝑏𝑢𝑛𝑑𝑎𝑛𝑐𝑒 𝑜𝑓 𝑎𝑚𝑎𝑧𝑖𝑛𝑔 𝑝𝑒𝑜𝑝𝑙𝑒 𝑖𝑛 𝑚𝑦 𝑙𝑖𝑓𝑒. 𝐼 𝑡𝑟𝑢𝑙𝑦 𝑙𝑜𝑣𝑒 𝑒𝑛ℎ𝑎𝑛𝑐𝑖𝑛𝑔 𝑓𝑒𝑎𝑡𝑢𝑟𝑒𝑠 𝑎𝑛𝑑 𝑐𝑟𝑒𝑎𝑡𝑖𝑛𝑔 𝑡ℎ𝑒 𝑝𝑒𝑟𝑓𝑒𝑐𝑡 𝑙𝑜𝑜𝑘 𝑡𝑎𝑖𝑙𝑜𝑟𝑒𝑑 𝑡𝑜 𝑒𝑎𝑐ℎ 𝑝𝑒𝑟𝑠𝑜𝑛𝑠 𝑢𝑛𝑖𝑞𝑢𝑒 𝑓𝑎𝑐𝑒. 𝐵𝑒𝑐𝑎𝑢𝑠𝑒 𝑜𝑓 𝑚𝑦 𝑙𝑜𝑦𝑎𝑙 𝑐𝑢𝑠𝑡𝑜𝑚𝑒𝑟𝑠 𝑎𝑛𝑑 𝑚𝑦 𝑙𝑖𝑓𝑒𝑙𝑜𝑛𝑔 𝑑𝑟𝑒𝑎𝑚 𝑜𝑓 𝑚𝑎𝑘𝑒𝑢𝑝, 𝐼 𝑏𝑒𝑔𝑎𝑛 𝑀𝐴𝐾𝐸𝑈𝑃 𝑀𝐴𝐺𝐼𝐶, 𝐿𝐿𝐶. 𝑊𝑒 𝑎𝑟𝑒 𝑝𝑟𝑜𝑢𝑑 𝑡𝑜 𝑠𝑎𝑦 𝑤𝑒 𝑎𝑟𝑒 𝑓𝑎𝑚𝑖𝑙𝑦 𝑜𝑤𝑛𝑒𝑑 𝑎𝑛𝑑 𝑜𝑝𝑒𝑟𝑎𝑡𝑒𝑑 𝑓𝑜𝑐𝑢𝑠𝑒𝑑 𝑜𝑛 𝑔𝑖𝑣𝑖𝑛𝑔 𝑒𝑎𝑐ℎ 𝑎𝑛𝑑 𝑒𝑣𝑒𝑟𝑦 𝑝𝑒𝑟𝑠𝑜𝑛 𝑎 𝑚𝑎𝑔𝑖𝑐𝑎𝑙 𝑒𝑥𝑝𝑒𝑟𝑖𝑒𝑛𝑐𝑒.