How much do plumbers cost?
Basic plumbing services cost between $130 and $150 on average nationwide. More intense plumbing projects like new pipe, toilet, and shower installation can cost upwards of $500, including new material costs.
Read the video transcript.
As the work varies widely, plumbers most often charge a flat rate for services based on an estimate once they see the work to be done. Some companies may add a surcharge for travel outside of their normal service area.
Plumbers are skilled professionals who repair, install and replace pipes and fixtures. All of the pipes and fixtures that make up the water, gas and sewage systems in a home, office or other building are referred to as "plumbing". Common calls for a plumbing contractor include burst pipes, leaky pipes, noisy pipes, clogged pipes, strange smells, poor water pressure, lack of hot water, non-operational appliances, and fixtures that aren't draining or flushing.
Having a plumber come repair a toilet, a leaky faucet, or install new plumbing fixtures can not only save you the trouble of trying to do it yourself, but also ensure the job is done right the first time. These are unpleasant jobs for most homeowners, so let's go over some of what you'll need to know to get a pro to take care of things.
What's in this Cost Guide?
Common Plumbing Problems
Troublesome parts of the plumbing system can include pipes and drains, toilets, sinks and faucets, dishwashers, garbage disposals, water heaters, showers or tubs, water treatment systems, septic systems, outdoor plumbing, wells, sump pumps—and sometimes an entire building. Many factors affect the average cost of plumbing services, including the type of plumbing problem, the location of the job (is it a broken sewer pipe? or is it a standard plumbing problem such as a clogged drain or a toilet that needs a new wax ring?), and whether or not the plumbing job is an emergency situation like a burst pipe.
How Much do Plumbers Charge Per Hour?
Typically professional plumbers do not charge hourly rates because there are too many variables involved in plumbing work. Most provide a flat rate estimate once they see all the work to be done. This cost estimate should include the work to be done, anticipated parts, and any other fees.
Flat Rate Plumbing Pricing
Some plumbers charge fixed-rate fees for a few standard projects that are easy to accurately predetermine the cost of their time on. For example, Celtic Plumbing & Heating in New York City typically charges $150 for a toilet installation. Costs increase when the plumber provides the toilet bowl.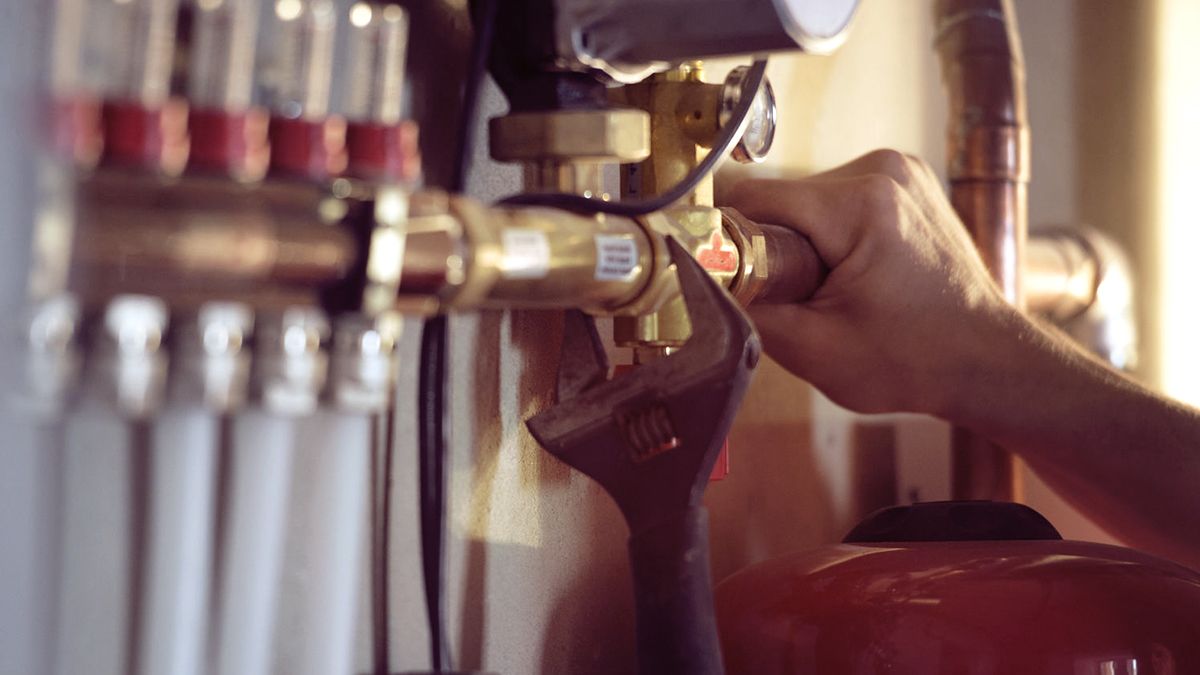 Plumbing Services Pricing List
When replacing a sink with a similar new model and the supply and drain lines are already in place, the cost can range from about $130 to $170 for installation. Full-service plumbing companies sell new sinks and faucets in addition to installing them. Basic models start at $300.
Many plumbers charge a base service fee to investigate radiator issues to cover their diagnosis time, travel time, labor and business overhead. Pros can help with leaking radiators, funky noises, radiators that aren't heating or radiators that are getting too hot.
Get free estimates from top-rated plumbers.
A sump pump removes excess water that's collected under your home because of leaks, external irrigation, drainage issues or upward seepage from ground water. Labor and material costs may go up to $450 in older homes with galvanized lines or if the existing pit has a sealed lid and radon pipes. If the plumber needs to dig or reroute electrical lines, labor and material costs can jump to $1000 or more.
You'll need to purchase the actual sump pump on top of paying for installation labor. National average price ranges for the pump itself can be found below:
| Sump pump options | Typical cost |
| --- | --- |
| Pedestal sump pump | $70–$400 |
| Submersible sump pump | $140-300 |
Most plumbers can fix a wide range of problems that come up with bathtubs and showers, including slow or clogged drains, leaky fixtures, insufficient water pressure and more. A non-working shower can be a major nuisance, so you're most likely looking to get it fixed ASAP.
Examples of Shower Repair Pricing
Slow or clogged drain: $150 to snake the line
Water pressure: $400 to clear line of obstructions, $485 - $700 installation cost to install a pressure-reducing valve (PRV)
Temperature control: $200 – several thousand dollars to replace a water heater, depending on the type you currently have and the type you replace it with
Shower or tub resurfacing: $250 for fiberglass surface, $350 for porcelain surface
Leaky or dripping faucet: $150 – $500
Broken diverter: $125
Professional plumbers provide pipe repairs for homes, multi-unit buildings, businesses or offices,and commercial spaces. Common plumbing system problems include leaks, frozen pipes, burst pipes, noisy pipes, clogged drains, broken pipes, slow drains, unpleasant odors, flooding and water damage. These issues can affect toilets, sinks, garbage disposals, showers or bathtubs, dishwashers, refrigerators, or washing machines.
Compare prices from plumbers near you.
Drain cleaning services—most often provided by professional plumbing companies but in some cases by handy people with plumbing knowledge—offer inspections and cleaning or unclogging of drains that are stopped up or draining slowly. When a single fixture (sink, tub or shower) drain isn't functioning normally, it could mean there's a blockage in the fixture's trap, which can often be remedied using a plunger.
Many plumbers urge customers to avoid using harsh chemical drain cleaners, which can corrode pipes and release toxic chemicals into the sewer system. If more than one fixture is not draining, the problem may be in the pipes between the fixture and the main line sewer line or branch line. In this case, a plumber's can take a look and clear out the blockage using professional equipment. Most plumbers charge flat rates for drain cleaning.
Licensed plumbers can also install and repair water heaters. Prices depend on whether the work involves repairing, replacement or installation in a new home, and whether any damage has been caused by faulty fixtures. This cost range includes the price of the water heater itself.
Emergency Plumbing Repairs
Plumbing nightmares don't always happen between 9 a.m. and 5 p.m. Customers will pay a premium for plumbing repair service calls after hours, on holidays and over the weekend.
Typically, midnight jobs and holiday calls for Celtic Plumbing & Heating start at $500 and can go higher if there are extensive plumbing repairs or sewer line repairs.
How to Save Money on Plumbing
Sometimes a customer can save by having materials on hand before the plumber arrives. It's a good idea to clear any purchases with the plumbing contractor beforehand to make sure you have the proper materials. For example, if you want a new toilet or new sink installed, or sump pump installation, you can save time and money by purchasing those items ahead of time.
How to Hire a Plumber
Always include photos of what you need fixed or repaired to get a more accurate quote.
Give them as much information as possible when you first call. Tell them what the trouble is, let them know if it's been a problem before, tell them if you have a septic tank, a tankless water heater, or anything else that may not be standard to help them assess your plumbing problem.
Ask if they offer free estimates
Keep in mind that if a plumber needs to open walls to access pipes, you may have to budget for and hire a handyman or contractor to patch things up after the plumbing job is complete.
Related content: Plumbing maintenance tips.
How Much Does a Plumber Make?
According to US News & World Report, the average salary of a plumber is $56,030.
Video Transcript: What Can a Plumber Do?
"Every time I'm called out to a job I feel that with my experience and knowledge I'm able to guide my customers in the right direction.
I had a situation where I came into a customer's home and they had already run their own snake. It turned out his cable had actually come out of his pipe – he actually broke the pipe by forcing it through. He backed off at that point and said you know what I'm going to leave it to the professionals.
He was between a rock and a hard place because it needed to be corrected. It's always best to just hire a professional. If you're able to get a professional into your home, then you at least can have peace of mind. I'm able to solve a problem not many are really looking forward to taking care of.
We literally go into some pretty not typical places, like being under a house, or being in an attic, or dealing with something like sewage but someone's gotta do it. I'm Oscar Miranda, I'm a plumber, and you can find me on Thumbtack."