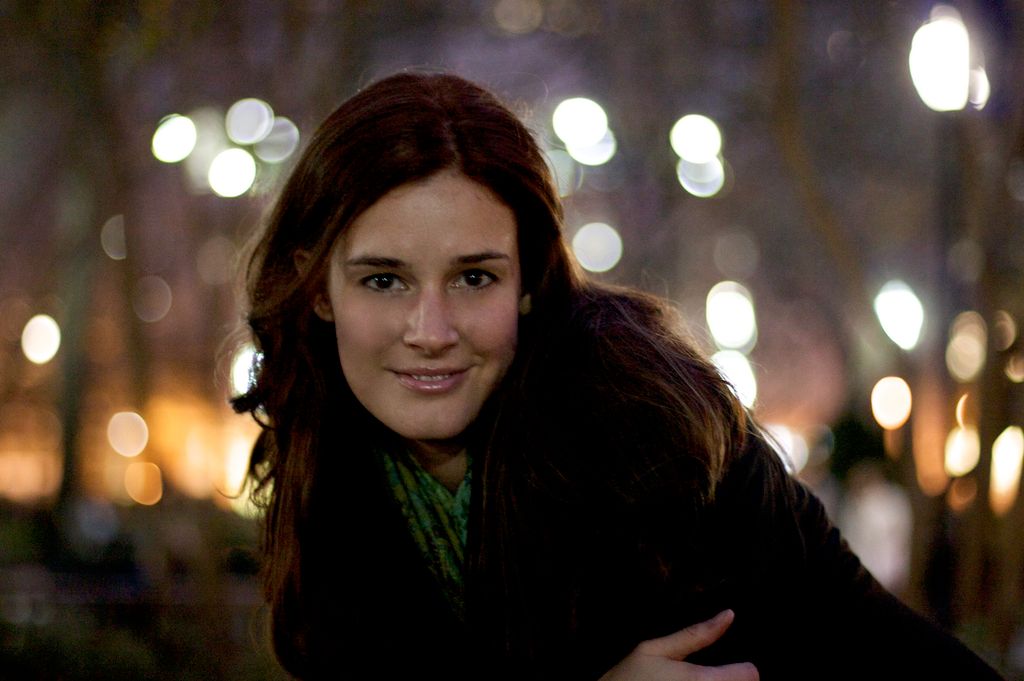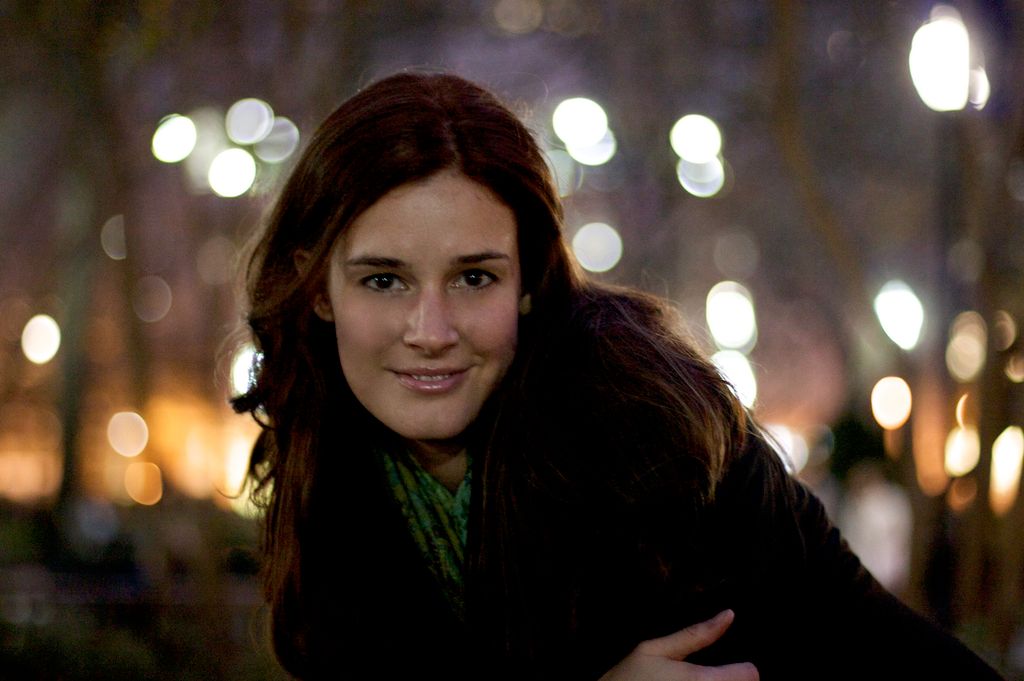 Emily Anna Bridges, Vocal Coach
---
Sorry this pro can't do your job, but we know other pros who can.
Introduction:
Before I did my Ph.D. and M.A. in Music, I did a B.A. in Biology. I have used my training in the scientific method to help me in organizing the materials that I teach. Over the course of ten years teaching voice, I've streamlined the process into something that is extremely efficient and straighforward, and most importantly, that works for people. I also use vocal anatomy to inform my teaching. It's important when working with muscles that you can't see to have some method of connecting the things you can feel and hear to at least a theoretical concept of what's going on inside your body. This is called body mapping, and is one of the most important ingredients in a successful course of vocal study, especially for beginners. Finally, as a composer who specializes in writing vocal music, I know the voice as an instrument, as something to be orchestrated. I know what it 'likes' to do, and how to create music that showcases it. This knowledge goes in both directions, because as a voice teacher I also sense what music will best showcase my students' voices. As someone who has honed her skills in differentiating timbres and sound colors in order to orchestrate music successfully, I am able to hear the voice in a very complete way, and determine what is happening anatomically to prevent it from performing to its full potential. I then am able to prescribe very focused exercises and teaching to unblock the singer's efforts.
Reviews
---
In the three years I've worked with Anna, she has completely changed my life. I hadn't tried to sing - at all - in something like fifteen years; everyone always told me I couldn't. At the urging of my then-boyfriend, I decided to try to get over that, and discovered that I really loved singing. Now I can sing operatic arias, and I've had random people compliment me on my voice. This would never have happened without Anna. She was always patient and encouraging, but she also never hesitated to tell me what I needed to change. Also, I could tell that she genuinely cared and wanted me to do well - and that she thought I could. That's a very powerful combination. One of the really great things about Anna is that she has a method, and it's a good one, but she doesn't just follow a particular set of steps. She tailors her teaching towards her student's voice and what it needs at any particular moment in training; she would tell me, 'Okay, I think you need to do this particular thing now for this reason.' She doesn't stay with what she already knows, either; she's always thinking about new techniques to try, and reading new articles. Everything she has told me to do has worked.
It is not an overstatement to say that Emily Anna Bridges completely transformed my singing – and, along with it, my vocal health. She is a consummately prepared instructor whose lessons (and taste) run far outside of just classical – for every standard exercise we did we spent as much time dissecting songs by Muse, more-than part-time singer and songwriter, actively rehearsing and gigging with two bands where I sing lead and backing vocals. (I also have a full-time career, by day). I'm not a perfect singer, or even great singer, but I'm a measurably better singer than I was PJ Harvey, and me. Thanks to Ms. Bridges I am now living my lifelong dream of being a before – according to my friends, my bands, my wife, and myself. I strongly endorse Emily Anna Bridges and her business! That's my recommendation in short. However, I have a lot more to say on the topic, if you're interested. I studied with Ms. Bridges for about eight months in 2007 and 2008. I found her randomly via my wife, who had been searching for semi-pro choirs on CraigsList. When I first met Ms. Bridges I was a longtime singer-songwriter, but just starting out with my band. I wanted the bells and whistles that many rock singers seek... primarily, higher belting and vibrato. Basically, I had rock tenor jealousy (I am a baritone with a performance range of E2 to G4 in chest/head through E5 in falsetto). Despite some prior training, I also had problems. I lost my voice constantly. I couldn't hold notes for a long time. I didn't blend very well with other singers. Ms. Bridges was straight-forward that voice lessons were not about bells and whistles (in fact, NO voice teacher should EVER promise those things on day one). What she did instead was interview me and sing with me to get to the root of the things I wanted and needed from my voice. She taught me how to breathe correctly and deeply, how to choose and shape my vowels, and how to deliver phrases with consistent support and intent. Prior to receiving her PhD in composition Ms. Bridges earned an undergrad degree in biology, and she applies that scientific approach to her lessons. Before I did any significant singing I worked on posture and breathing – plus exercises for my tongue and throat. Warming up my body before singing made a huge difference, as did filling it with enough air! These were things I could do every day before work, or even while waiting for an elevator. Three years later and I still do them. At the same time, Ms. Bridges ranged my voice and recorded a custom set of warmup exercises for me. She taught these to me live, singing with me, adding to them in every lesson, and coaching me on the best vowels to use for each. This took longer to do, but I still found time to do it three or more times a week. Again, without exaggeration, I still practice her warmups regularly for every show. Finally, as we got into singing exercises, Ms. Bridges was incredibly open to working on my original music and cover songs. Yes, there is a core of classically influenced music to sing as exercises, and it was important to work on that. But as long as I was well-prepared, Ms. Bridges also took the time to dissect MY songs. She went through them word by word – not only for shapes and sounds, but for tone and meaning. If it's not apparent from my comments, to make your lessons valuable you need to be willing to put in time on your own – if not daily, then certainly several times a week. Just like personal training or studying a language, you can't get everything you need in class. If you're already a singer, then this will come naturally. If you aren't, then be ready to become one! The more time I spent between lessons working on what Ms. Bridges taught me, the further we'd get in our next time together. Now I rehearse twice a week with full-scale, very loud rock bands, singing with control without getting hoarse. I sound better on recordings (especially of the same songs) – more in tune, and more "professional" because I'm singing more cleanly. I can hold notes much longer, and blend in better on harmony. Oh, and though she never promised it, I can also belt higher as a result – and I have much surer falsetto that I can actually use in performance. (Alas, vibrato was not for me, but I only wanted it so I could hold notes longer and in tune, which I can do now. Take that, vibrato.) Essentially, my time with Emily Anna Bridges was worth every penny and second I spent. I look forward to when I have time between rehearsals and shows to work with her again!
Dr. Emily Anna Bridges is a fantastic voice teacher. Sit down with her, have a conversation on what you would like to do, and she will work with you towards that goal. I greatly appreciated her incorporation of vocal anatomy into our lessons, and her many inventive and tailored approaches to teaching. It felt almost magical to be able to sing, unabashedly, for the first time with her warm and patient guidance. The joys of music aside, I also found many of Dr. Bridges' techniques useful in the workplace. I found myself better able to calm and clear my voice before important speeches or presentations, and to better pace and project my words. If you're looking to find, or develop your voice, Dr. Bridges is an excellent teacher and friend who will help you accomplish whatever you're trying to do.
FAQs
What types of customers have you worked with?

I love working with people who are passionate about singing. Some of my students have studied voice for years and are looking to polish their singing skills after taking a hiatus, or to try some new repertoire, but most of my students have never studied voice before, and are searching for their voices. Some students sing with bands or choirs, while others sing in the car or the shower. Some are shooting to sing with friends or out at karaoke night. Others are looking to perform at coffee houses. While a lot of my students are already pursuing voice in some public way, others are just exploring it in private. What they all have in common is a love for voice, a passion for singing, and a strong desire to grow.

What advice would you give a customer looking to hire a provider in your area of work?

Contact several teachers. Meet with each of them face to face if possible. Look for a voice teacher who you'd feel comfortable working with, and who seems to understand your goals. They should provide you with exercises to do at home, as your voice will grow only with daily practice. Sometimes pianists branch off toward vocal coaching as a way to make money, but they don't offer in-depth instruction on the anatomy of the voice, healthy vocal technique, and other technical aspects of sustainable singing. Ask directly how he/she would tackle the exact issues and goals you would like to work on.