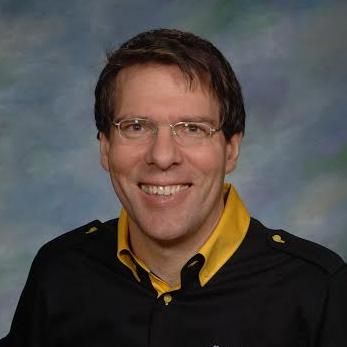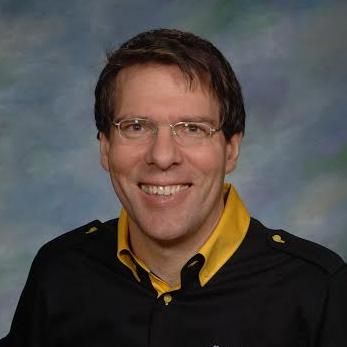 Main Street Martial Arts Self Defense Aikido Ta...
---
Sorry this pro can't do your job, but we know other pros who can.
Introduction:
Many martial arts schools have teachers without thorough teacher preparation and many gyms out there have inexperienced personal trainers. At Main Street Martial Arts, our teachers and trainers have over 30 years of experience and thorough teacher preparation to help students and clients identify and understand basic fundamental principles and then move their art and training forward for effective progress. If you've tried services or programs in other schools or studios and you haven't made sustainable gains, then Main Street Martial Arts or Main Street Fitness Consulting could be your next choice. Try our programs out and see if they work for you. Ask to try a free class or ask for a one-month gift certificate at no cost. Furthermore, our non-profit model allows us to help people who cannot easily afford these services. While other programs turn you away if you cannot afford it, we actually work WITH you to make sure that we set up an affordable package that both accomplishes your goals and fits in your budget. We have programs that start as low as $7/hour of practice WITH a professional coach on the floor to teach you from the very basics to advanced training that words cannot describe! Our program includes all-natural warm-ups, stretching, muscle conditioning, cardio training, self defense, martial arts, weapons practice, Aikido, Grappling, Taekwondo, Kickboxing, Jujitsu, Karate, Mixed Martial Arts, Sword attack and defense, Knife defense, Spear/Staff attack and defense, and much more! No matter what your current level of conditioning, or health, or ability, you can do *something* and we will carefully and gradually build you up at your own pace from wherever you are and help you grow to the best that you can be. We care about every one of our members professionally and personally, as we become a community and a family here, all students, all learning together. Our practices are always highly engaging and interesting. You won't even realize that you're "exercising" when you're training with us. And it's fun! Furthermore, we work with people of all ages from our young children's classes for students from 5-11 years old, to our youth classes for students from 7-13 years old, to our teen classes for students from 12-17 years old to our adults classes for students 18 years old all the way to 75 years old, or older! Why stop at 75!? We also have some very special classes after-school for young and youth students. And, we have a brand-new Women's Only Self-Defense Martial Arts class, which is absolutely fantastic. This class is woman-led and for women only. Please ask about this class especially when you contact us. As a volunteer owner/manager, Head of School, and Chief Instructor at Main Street Martial Arts, I absolutely love the opportunity to work with people and help them to meet their goals. Everyone who comes is given a fair and affordable package for their practice and training, and we create an equitable environment so that everyone has an equal opportunity to learn in their program of choice. We have seven excellent teachers and I love to work with them as well to help grow their students and create the best programs available in our region.
Featured Projects
11 photos
Reviews
Read reviews that mention:
---
Martial Arts Training
I learned about this dojo through great reviews on Thumbtack. They were a non-profit, martial arts school that offered training in various martial arts, in an authentic atmosphere and a sincere sense of community. This is what got me interested, and I came for a free trial. The positive reviews were true but someone interested in martial arts should come here and experience for themselves to understand the sincerity of this place.I was treated with politeness and respect, and had an amazing first time learning experience. When you step in and spend time there you see why it is a dojo and not a gym from the way students and coaches interact, practices in the dojo to the friendly community they have there. Our Sense Mr. Werth was patient, calm and friendly, even in one class and a couple of conversations I had with him was enough for me to see the dedication he has to this place and the teachings of martial arts and its philosophy as a way of life.This place is like their home where people show respect and care for each other which is something I appreciated.They do not only have self defense classes but
meditation
and after school care for children, it seems like a place that cares for their students as a whole, contributing to their lives not just on a physical level.I have signed up for more classes and I am looking forward to better myself in every aspect thisbdojo has to offer. I recommend this place to anyone interested in Martial arts or anyone looking for a community to be a part of or bettering themselves to a more peaceful, self disciplined individual. I highly recommend everyone the free trial to experience this place.
Martial Arts Training
Main Street Martial Arts is an excellent business. I am a student at RISD with no history in marital arts and was searching around Providence for a good martial arts dojo this winter. Main Street Martial Arts was by far the most impressive, professional, welcoming, and exciting organization I found, bar none. Werth Sensei is an incredibly thorough and motivational teacher who is wholly dedicated to the art of Aikido. It is extremely helpful how he integrates the beginning students' practice with that of the more senior students. All in all, the Aikido classes are nothing less than exquisite, and you can't find better
instruction
than you do with Werth Sensei. I am also enrolled in the exhilarating Olympic Tae Kwon Do classes there. It is a ton of fun and is expertly taught by Abtin Timothy, a Team USA Olympic Gold Medalist in Tae Kwon Do. The community at MSMA is so incredibly helpful and fun to be around. Werth Sensei generously worked with me on the monthly price to make it affordable for a full time student, which is something special you will not find at most dojos or gyms in the area. I could not recommend the classes at MSMA more highly. Even if it is one class per week, the lessons and the people there make the entire week better, ESPECIALLY if you have a normally hectic and stressful schedule.
Martial Arts Training
This is based on just one morning's experience, but I've signed up for more. My goal is to be able to fall safely, and if I stick with this that goal should be met. The class was mostly kids, and to my surprise, mostly girls. Mr. Werth has a very engaging style and is good with kids, some of whom are more serious than others. Apparently he's also good with old folks like me - not wanting me to overdo it at first. He may have included the initial
instruction
on falling backwards because I was there - clearly the other students are a lot more advanced. So I can recommend him for his obvious skill and flexible approach, all done with good humor.
Private Self Defense Lessons
I am glad I found this place for my two girls. They absolutely love it here!!!! We were welcomed with open arms into a strong family oriented place. Everyone here is professional, organized and loving. Carolyn is such a joy to talk to while I watch my girls learn taekwondo. Prices are reasonable and the location is perfect.
Martial Arts Training
My family and I love the atmosphere and family feeling at Main Street Martial Arts. We are already learning a lot about Tae Kwon Do and enjoy our instructors enthusiasm, knowledge and ability! I always leave with a big smile!
Credentials
Background Check
Michael Werth
FAQs
What should the customer know about your pricing (e.g., discounts, fees)?

We are a nonprofit Martial Arts Family Community Center, owned and operated by volunteers who live in the local community, serving adults, teens, children, and families. Individual adults or parents inquiring about their teens or children should contact Michael Werth Sensei for a free-trial appointment. We have many different programs with various costs and we work with qualified families and individual adults on the cost as needed to make it affordable. After the free-trial class, we would be very happy to go over all of the programs with you and see if we can make it work for you. Please contact Michael Werth Sensei by txtmsg for a free-trial appointment and to ask any additional questions that you may have.

What is your typical process for working with a new customer?

We offer individual adults and families a free-trial appointment and we will give you a free introductory class and then meet with you to explain all of the programs and costs. We are a nonprofit family community center run by volunteers. We do not high-pressure sell anyone to join! If you love the teacher and the class and the other students after you try the free class, you are welcome to become a member. And if you don't absolutely love it, or you only want to join for a short period of time, you are welcome to discuss your situation with us and we'll come up with options.

What education and/or training do you have that relates to your work?

Mr. Michael L. Werth Sensei is a Rhode Island certified public school teacher with 19 years of experience, working here in Providence, RI. He is also the Department Head of Mathematics and Computer Science at Central High School. Prior to that, Mr. Werth was the Manager of Technical Resources, specializing in database, network, and telecommunications administration. He has been an entrepreneur for 31 years. Currently, Mr. Werth is seeking professional certification in School Administration with the Rhode Island Department of Education.