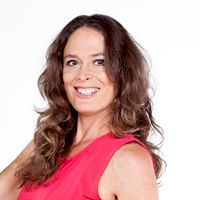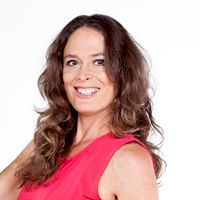 ---
It's free with no obligation to hire
Introduction:
Nutrition Counseling with Nicole Fey. Here's how it works: Together, we will delve into the challenges and barriers that you've faced that hold you back from reaching your health goals. We will create new pathways, routines and habits for you that will allow you to integrate and transition to a healthier way of eating . We do this incrementally, creating sustainable, permanent change in your eating habits. What you can expect: ~A comprehensive review of your health history and current diet ~Ongoing and consistent support, motivation and accountability ~We will go shopping together ~I will create menus for you ~You will master meal planning​ ~You will receive lots of simple, healthy recipes ~You will learn how to eat for your individual biochemistry ~As your Nutrition Counselor and Health Coach, I will be available to answer all your questions and concerns as they arise​ In our work together, we will address: Food Cravings Sugar Addiction Eating While Traveling Eating Out Eating At Family And Work Functions Feeding Your Family Eating While Going To School Hard To Lose Weight Chronic Fatigue Digestive Disturbances Inner inflammation ​Food Sensitivities Self-Sabotage And Ways To Overcome It Tools For The Time-Strapped Individual What is eating poorly, costing you? Anxiety, depression, confusion, lack of energy, poor health, low self-esteem, feelings of overwhelm and loss of control... Some reported benefits of working with Nicole: Increased energy Improved self-esteem Physical and mental well-being Reduced stress around eating Improved outlook and attitude Improvement in your children's and family's eating habits Weight loss, better weight management Lower blood pressure and cholesterol and triglycerides Improved gut health Decreased joint pain More enjoyment of cooking Feeling more in control And more! Raves from satisfied clients: "I AM GRATEFUL EVERYDAY!" As a health coach, Nicole's in-depth, no-nonsense holistic approach with food resonates deeply with me. And her mastery of yoga has taught me to quiet the mind, move and relax the body, and more. Nicole's one-on-one sessions allow for in-depth self-discovery, education and elevating your food program for your optimal performance. I've participated in her weekend retreats with Nicole, coming away renewed, refreshed, more connected and committed. She was the 4th nutrition educator I interviewed. I am grateful everyday. Carla Pawlowski, 54, Asheville, North Carolina "I AM PROUD TO SAY I AM ACNE FREE!" I am a female in my mid-thirties that has struggled with relentless acne for over 17 years. I felt hopeless and confused. Every medication that I took would work for a little while and then I was right back to the start. After seeing several Dermatologists I was told that I had a hormonal problem, probably PCOS, and there was not much that could be done for me. I felt as though this was a condition that I was just going to have to live with. Nicole and I worked together for 6 months. I am proud to say that I am acne free. I didn't just learn nutrition, I learned how to meditate and how to de-stress. I am forever grateful to Nicole. The number one thing that I want to thank her for is giving me hope. Giving me the hope that I had the power to change my condition through diet and lifestyle changes. Thank you Nicole! I would recommend her to anyone who wants to make a change. Kelly Madison, 33, Anesthesiologist "I WOULD HIGHLY RECOMMEND HER!" I have just finished my 12 session course with Nicole Fey and found it to be incredibly informative, helpful and thought provoking! Her approach to recapturing control of your own health is done is an effective, nonjudgmental and encouraging method. It works, plain and simple. I am on a new course, with a customized plan, down the road of how I think about and utilize food. Changing decades old habits did not and will not happen over-night or even 12 weeks-But changing direction can. I would highly recommend her! R.H., Executive, Knoxville, TN "LIFE-CHANGING!" Through working with Nicole I have found my peace of mind. Nicole hit the nail on the head when she advised me of which nutritional plan would be best for me. I had to make a list of all the wonderful things that have happened since we started working together. I now: think clearer and am emotionally calmer do not bloat and have more frequent bowel movements sleep better and my skin is clearer do not constantly feel uncomfortable in my body and no longer go through my days hating my bod my gingivitis cleared up and don't have the swollen throat glands that I have had all my life am more PRESENT in what I do and more comfortable with people and in social situations believe in myself more. I am not so occupied with feeling miserable. like myself better. I don't feel depressed. Even when I am not 100% eating properly I find I can get back on track and not fall into the deep dark place. Nicole is diligent, caring and honest. Her experience of living the lifestyle she teaches comes from personal experience so she really understands the importance and consequences of making better choices with nutrition and how it affects us. Thank you Nicole, the program has given me a new quality of life! Karen Anderson, 57, Massage Therapist, Flagstaff, AZ I love helping people access the resources within themselves to take radically great care of themselves. I help people to empower themselves, rather than become reliant on a system or supplement program outside of themselves. In this way, any changes in eating and lifestyle become permanent rather than just a diet or temporary fix. This is a very personalized way of working on your diet and health goals. I work in a counseling/coaching format that allows the process to unfold organically. The key to realizing and sustaining your goals lies in your making a connection with your body and truly understanding what you need for vibrant health and a satisfactory life. Testimonials: My experience [working with Nicole] has been fantastic. I have lost 12 to 15 pounds and feel so much better. I enjoyed the pace. She walks you through everything so the changes don't overwhelm. Just a few of the things I accomplished in this program: sugar cravings are way down, lowered acidity in my body, I eat mindfully now, I love cooking healthy dinners for myself and my family, I am more interested in my overall health and not just my weight, I left a job that I didn't like anymore, my creativity is flowing, I have learned how to relax more! At the completion of my program as I looked back at all I have accomplished, I realized that Midlife has a way of sneaking up on you. And you get stuck. Nicole's program helped me to get unstuck! I highly recommend her and her programs. Thank you so much Nicole! Janie Stethen Howard, 48, Exercise Instructor, Knoxville, TN My Nutrition Program with Nicole has really helped me breakthrough issues around food and nurturing myself. For most of my life I have struggled with sugar addiction, cravings, food sensitivities, and confusion and anxiety about just what I could eat. Nicole showed me how to upgrade the nutritional quality of the foods I eat, techniques to deal with the cravings and anxiety, and ways to make self-care a priority. She gave me delicious recipes and ways to creatively prepare meals that taste good and nourish me. Now I cook at home about 99% of the time and I have a better understanding of what I can/can not eat due to food allergies. I have more knowledge about food and I don't feel afraid to eat. I feel a new freedom within. Nicole is wonderful, loving, gentle and able to adapt and flow with what I was experiencing on a given day. She provided me with a safe space to let go and dig into some deep issues, which allowed me to grow. My life has changed a lot since we first started working together. I am doing more of the work I really enjoy and have made major shifts in letting go of what wasn't working for me. And that feels great! Katie VanZeeland, 35, Reiki Master and Intuitive
Photos and Videos
15 photos and 2 videos
Reviews
Customers rated this pro highly for

punctuality

,

professionalism

, and

value

.
Exceptional 5.0
13 reviews
Read reviews that mention:
Nicole is a great health wellness coach. She is able to individualize the program to meet your personal needs / goals. Teresa Knoxville, TN

Private Yoga Instruction

Nicole Fey is a professional trainer in different modalities. I am so pleased to have Nicole Fey as my trainer. She really knows her stuff!

I came to Nicole because I was overweight, suffering from IBS, and many other health issues. I knew many of my problems were because of the foods I was eating. I have radically changed the way I eat and I no longer have the IBS symptoms. I have taken off 20 pounds and I feel great. Nicole was a very patient health coach and I appreciated that she really worked with me on areas that are challenging - like sugar and sweets. Nicole is a great health coach!

Nicole is excellent to work with. She is extremely knowledgeable about nutrition, alternative healing modalities, and understands the need to tailor the solution to each individual. I worked with Nicole for 6 months and she helped me understand not just what I needed to do differently but also why. I now make food choices that are healing for both my body and mind. Throughout our time together, Nicole was extremely responsive, provided sound direction and advice, and was a pleasure to work with. Highly recommend!

Nutritionist

Help with losing weight and my understanding of nutrition and what to do.
FAQs
What should the customer know about your pricing (e.g., discounts, fees)?

You can choose how you would like to work together. By the session or in a 3 or 6 month program.

What is your typical process for working with a new customer?

I work with people in person or over the phone or skype. We start with an initial consultation that includes a thorough health history, goal setting and an in-depth discussion about the challenges you have faced up until now around food and health. We will talk about specific foods and eating and lifestyle patterns that are supporting or sabotaging your efforts and then lay-out an action plan to reach your goals.

What education and/or training do you have that relates to your work?

Constantly staying abreast of the changes in nutrition research, food politics and scientific studies around holistic health.