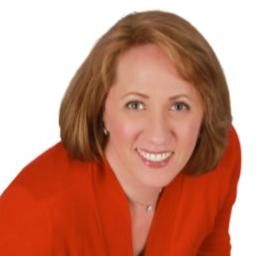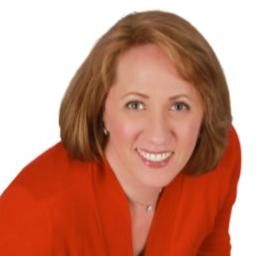 Introduction:
**Please read these details before contacting me** I SPECIALIZE IN CUSTOM MADE CLOTHES AND RESTYLING. I do NOT do alterations and/or repairs such as hemming, letting in or taking out garments, fixing zippers, etc.) If you are in need of alterations or repairs, I recommend you contact your local dry cleaner or search Yelp for reviews in your area. :) Custom made garments take time. Typical turn-around time is 6-8 weeks production time, depending on my current projects, AFTER the design has been finalized and materials are sourced. Please keep this in mind when contacting me. I am a professionally trained custom dressmaker. I specialize in bridal, special occasion and professional apparel for women. I especially enjoy working with brides who are using a family dress to be restyled. I also enjoy making custom men's shirts. It's a passion of mine to help clients create custom clothes that are one-of-a-kind, and made to fit them. I'm also available for special projects for special needs and/or interests. I also offer custom embroidery services.
Featured Projects
28 photos
Embroidery - Quilt squares for Lynn

Embroidery
Reviews
Customers rated this pro highly for professionalism, responsiveness, and work quality.
Read reviews that mention:
---
Embroidery
Julie was fantastic! I wanted something very specific embroidered onto a sweatshirt and she took the time to ensure it was exactly what I wanted, at high quality. She made sure to test the stitching before and kept me up to speed on the progress of the project every day. If you need any custom
embroidery
work, reach out to her!
dba Julie Hansberry's reply
Thank you Koryn!! This project was so fun and I appreciate the opportunity to bring your idea to life!
Embroidery
Julie is SO easy to work with. Flexible, responsive, patient, efficient and does super quality work. Highly recommended.
dba Julie Hansberry's reply
Thanks for the great review, Gregory! I appreciate it, and so glad you're pleased with my work.
Embroidery
Working with Julie was a dream. She understood what I wanted and did it - keeping me in the loop all the time. I am amazed how quickly she worked. If I wanted changes, she did them no questions asked. I couldn't have picked a better professional, and professional she is. She asked me to explain the project that I was working on so she could get an overview of it. She gave me suggestions and she was always on the mark. She is someone special and I highly recommend her. Just a note- use thumbtack to find a professional but do not use it for communication with her. Use her email address to communicate with her and she will respond instantly. Thumbtack drops your communication with her. From experience every time I left a communication for her it was deleted. Just an FYI!
dba Julie Hansberry's reply
Such a pleasure working with you Lynn!! Thanks you so much for the positive review! I hope we have an opportunity to work with each other again!
Embroidery
I did not realize she was out of town and afraid we could t meet my deadline.
Embroidery
Julie agreed to sell me a shirt with a flower embroidered on it. I paid $45 for it. She showed me an example design and I approved it. She later said it was too big and showed me another example. I agreed to change it to the second one. When she sent me the picture of the flower that she had stitched it look messy and with very little detail. I told her I did not like the design and she said she could try the original design she showed me for an additional $60. I declined and asked for a refund. She told me she could only give me a partial refund because she does not do full refunds because it is a custom item. I understand that, however, I expected to get a shirt with a beautiful flower design and I did not. I wanted this for my grandmother for Mother's Day as it's her favorite flower. I have now been forced to file a dispute with PayPal to get a refund so I'm not throwing away my money. I am very disappointed. The image of the pink flower is the example and the shirt is the work she did.
dba Julie Hansberry's reply
Alyssa, I'm sorry again you are unhappy. As I explained to you in our chat, different designs have different stitch counts and sizes, and not all designs are appropriate for all applications. Which is why I found an alternative that was more appropriate in size and stitch count for your request. I explained all this to you in our discussions BEFORE YOU APPROVED THE FINAL CHOICE. After you paid the invoice, I ordered the shirt and purchased the embroidery file. PER YOUR REQUEST, I changed the colors to reds, vs. pinks in the original file picture you show here. I'm sorry you were not happy with the result. I'm happy to re-test this design in the colors shown in the file photo if you like. As for the initial file I showed you, I had explained to you that it was larger and more detailed, and designs like that may not work well on a tshirt. Which is why I found the alternative you picture here, and again YOU APPROVED. One file is over 40,000 stitches... this smaller one you agreed to is 10,000. Thus the difference in price, as well. To now stitch a larger design, I would have to purchase another embroidery file. So the "additional charge" you mention here would be the cost of the second file PLUS the difference in price to stitch a larger design. I'm happy to work with you to make this right. Your choice. Embroidery is not a simple "pick a design and stitch it out". There are many factors to consider when matching a design with a fabric/garment choice. And I advised you of that accordingly. I order garments and pay for design files AFTER a design has been approved by the customer. YOU AGREED TO THIS DESIGN WHEN YOU PAID THE INVOICE. As noted on my invoice, Terms and conditions are stated as follows: ***Please Note*** Because your items are custom made-to-order, there are NO refunds, exchanges or returns. If you have any issues at all with your items, please contact me directly to resolve the issue. Thank you again for your business! I'm still happy to offer you a partial refund for the costs I can recoup; cost of tshirt purchased (less the expedited shipping you had to pay) and my embroidery fee. I'm also happy to re-stitch the file shown here in another color combination, to see if that might be more to your liking. Your choice. Please advise if you'd me to do that. Otherwise, I'm still happy to offer you a partial refund.